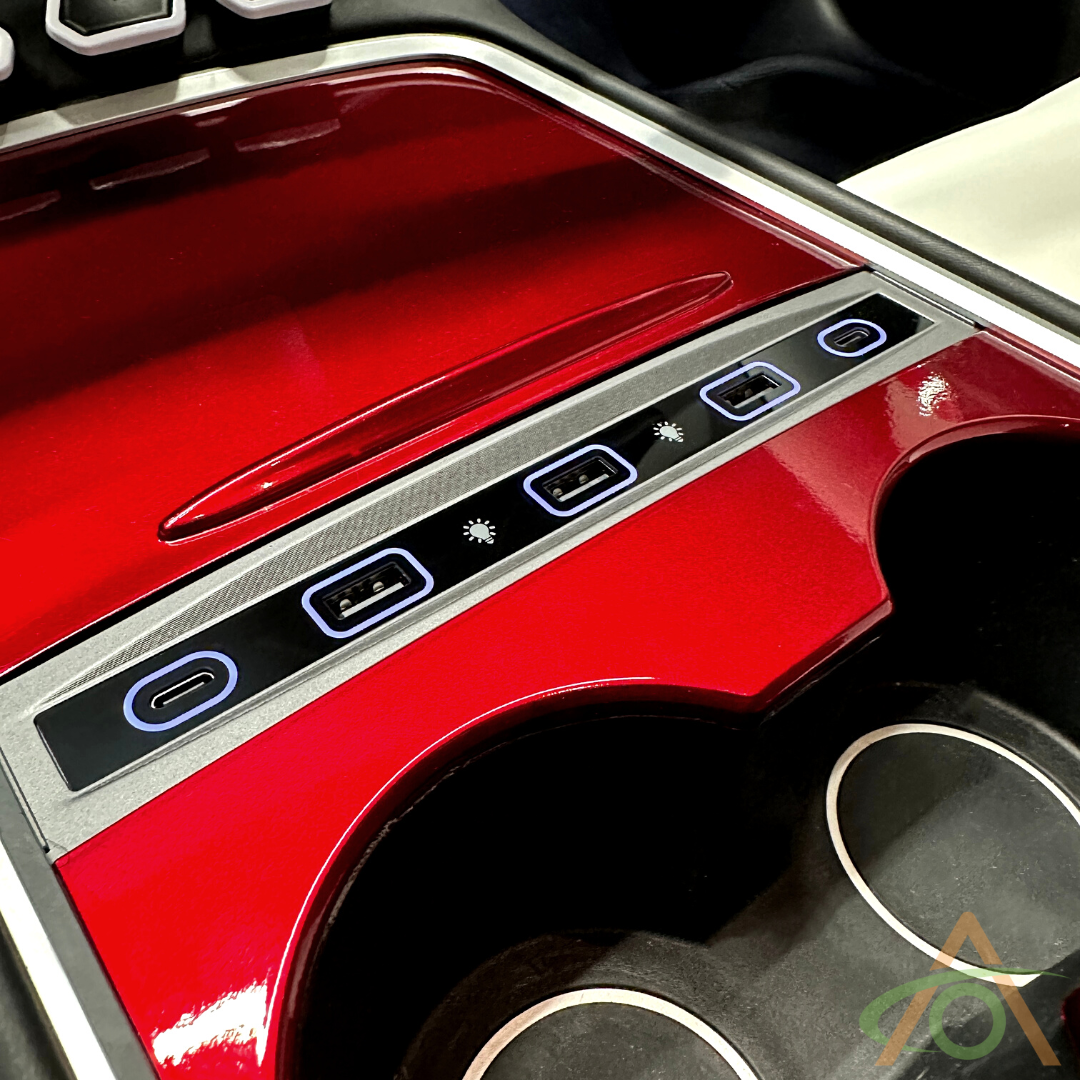 Surface Mounted USB Hub
Installation
install difficulty: simple
FITMENT
2021-2023 Tesla Model 3 Check Compatibility Notes
2021-2023 Tesla Model Y Check Compatibility Notes

Designed ONLY for 2nd-gen Model 3/Y Center Console (the one with the sliding cover), this simple USB hub uses a couple of short USB-C cables (supplied) to connect to your existing USB ports in the front of your center console, and brings the USB ports to the surface, where they're actually useable!

It 'snaps' into the track where the sliding door sits, so even when the door is closed, the ports are always exposed. Each port is lit, but can be turned-off with the touch-sensitive controls. The finish matches the factory finish on the center console, but as you can see in the photos, it also looks great with one of our Center Console Covers!
Important: All ports support charging, up to 27W (when 1 device is plugged in). The USB-C ports also support data, assuming your Model 3 or Y has data available on those ports (check out this product for more details, and a solution if you do not have data).