Model 3 Ultrabright Bulbs
>
⚠️ Beware  of lower-quality bulbs, or vendors that claim more LED's = More light. Typically that actually means more heat and a shorter lifespan.
Our bulbs are CE-certified, and battle-tested in tens of thousands of Tesla's since 2014. With any LED bulb, the quality of the components, not the actual LED, will define how long the bulb lasts.
The window motors in your Model Y are grounded through the puddle lights, so if the light fails, so does the window, and it will not lower when you open the door.
💰 Looking to save? Our bundle kits include everything you need for a great price! Value Bundles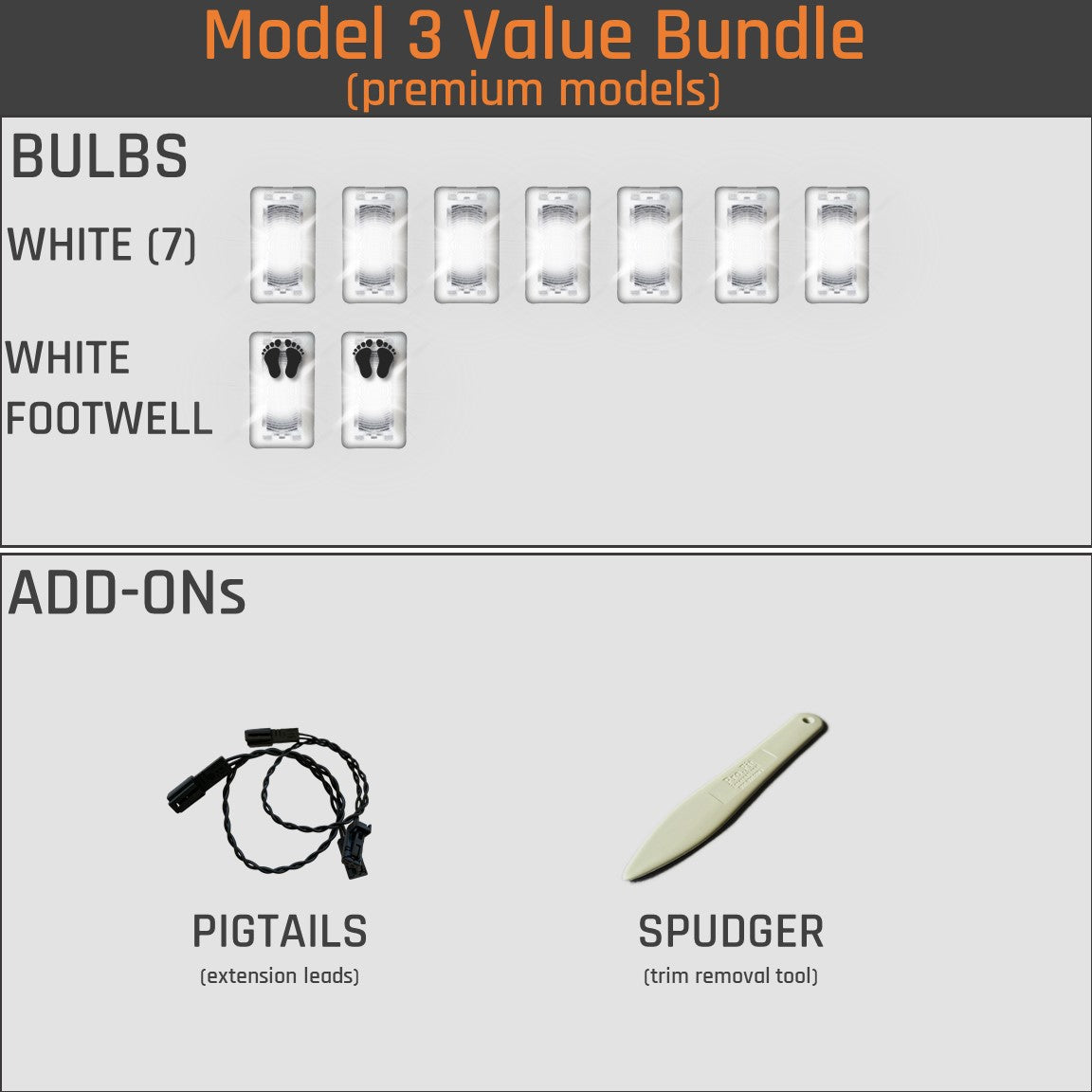 Model 3 Bundle (Premium Models)
If you're looking for a deal, then our value bundles are for you. Everything you need to upgrade all the factory lights in your Model 3, using our brightest white ultra-bright lights. Seven white bulbs for the doors, trunk and glovebox, two front white footwell lights, and a spudger and two pigtails to ensure an easy installation experience! 
Compatible with all Premium Model 3's (the easiest way to tell - if you have functioning front footwell lights, then you have a Premium Model) 
Save $9.90 over buying individually.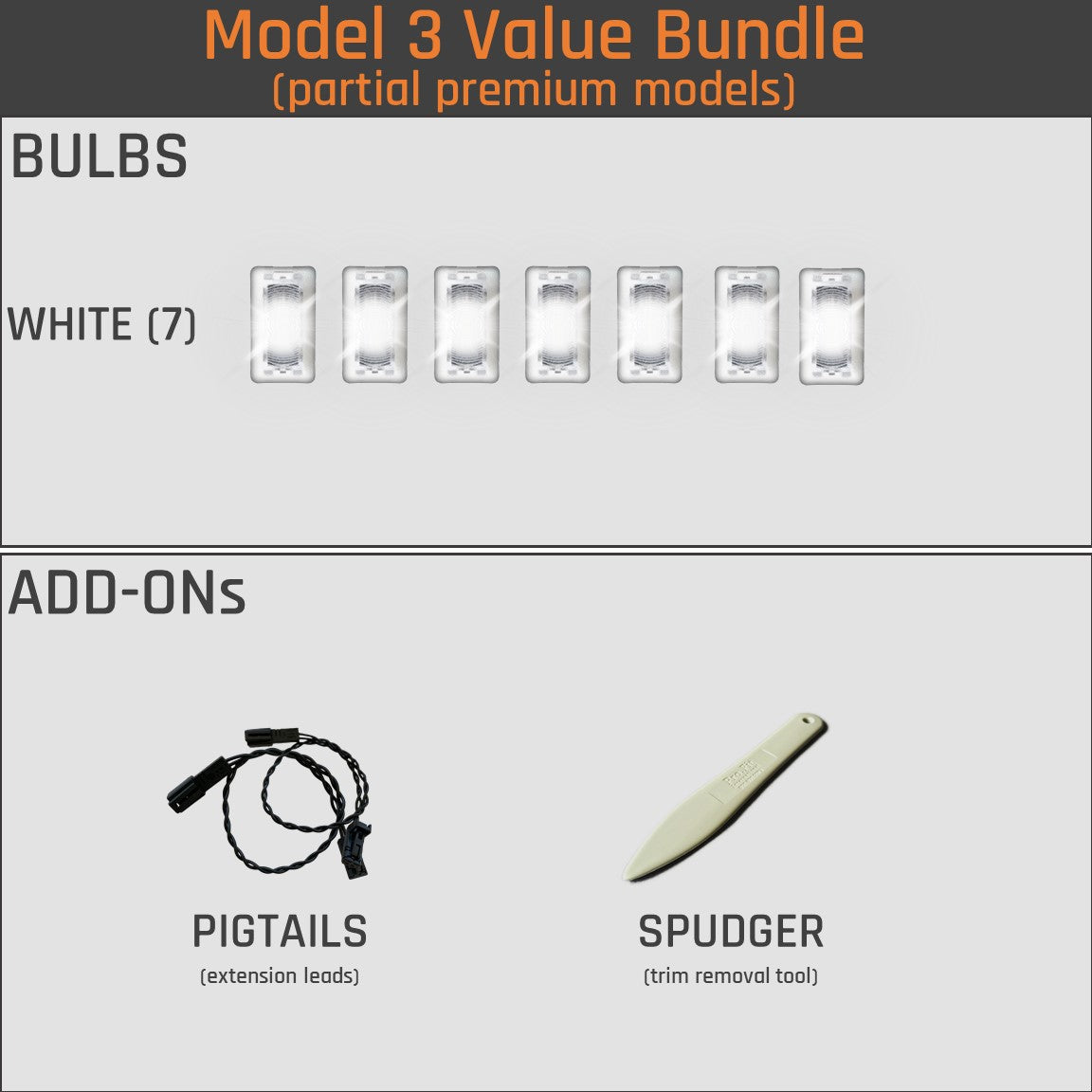 Model 3 Bundle (Standard & Partial Premium Models)
If you have a Partial Premium or Standard Model 3, then your front footwell lights have been disabled in software :-( So there's no point replacing those, but this kits takes care of the doors, trunk and glovebox location, together with a spudger & pigtails for an easier installation.
Save $10.91 over buying individually.