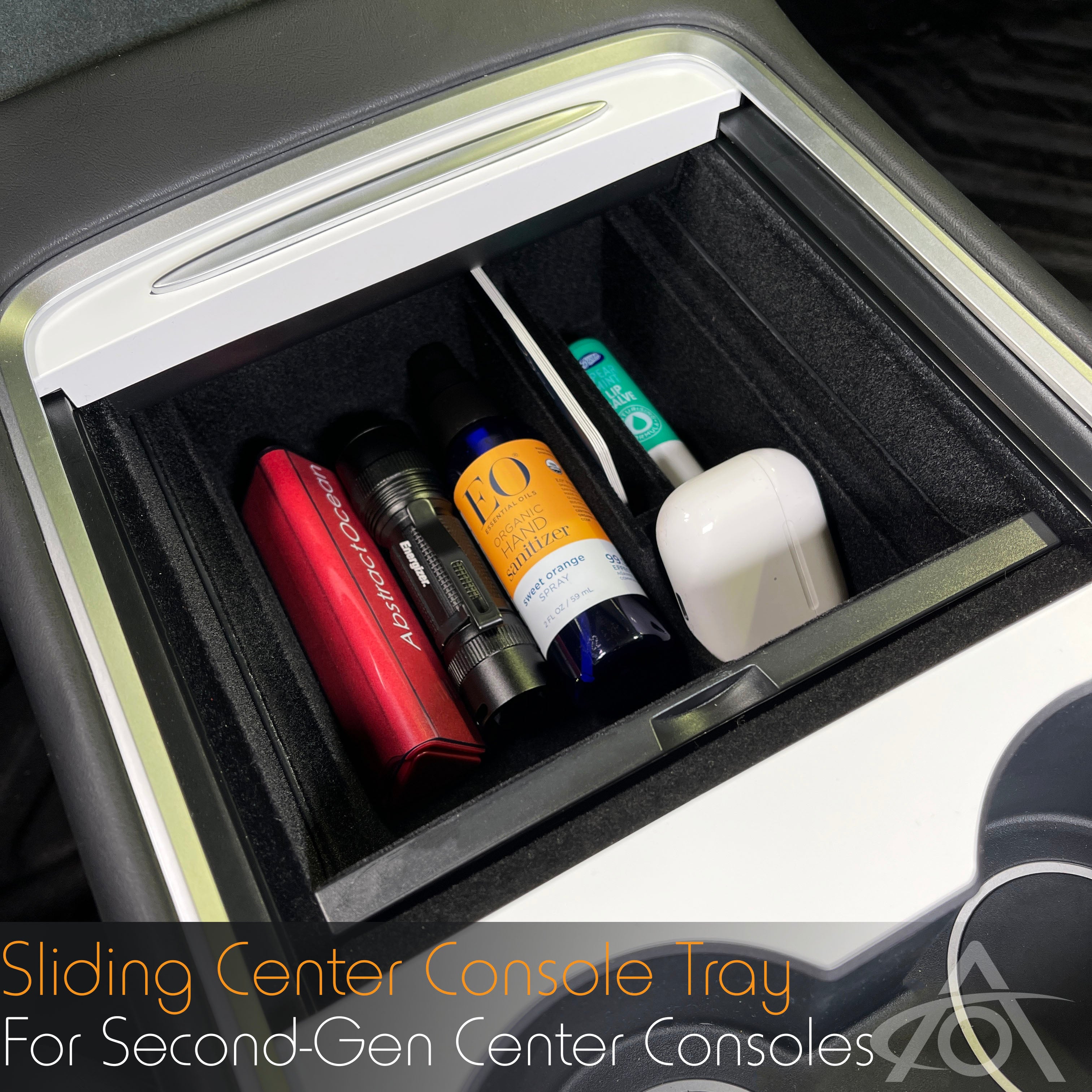 Sliding Center Console Tray for Model 3/Y (2nd Gen Console)
Installation
install difficulty: easy
FITMENT
2021-2023 Tesla Model 3 Check Compatibility Notes
2021-2023 Tesla Model Y Check Compatibility Notes

Note: These are for the Model Year 2021 Model 3 and Y with the updated "Second Gen" center console. If you're looking for a tray for the first generation center console, please look here.
This tray fits in the front compartment of the center console, and, awesomely, slides out of the way when you want to hide the clutter, or just want to get to the bottom of your center console! It's flock-lined (the fuzzy surface that lines the rest of the interior of the center console), so there's no rattles. There's four compartments; one that's idea for cards, the rest are up to you.

As mentioned above, the best thing about this tray is that it slides completely out of the way when not needed or if you need to access the depths of the console, making use of the useless space below the phone charging compartment.