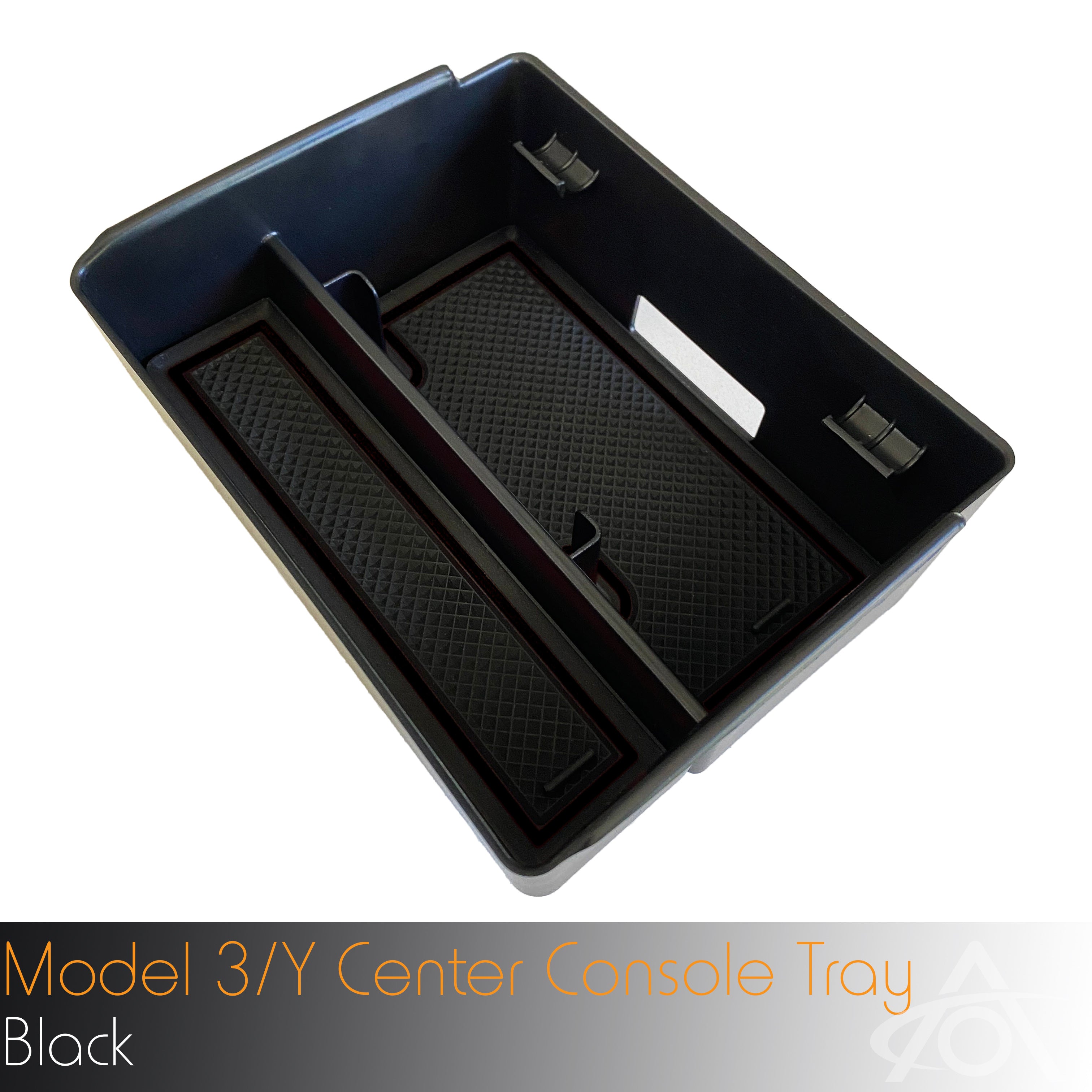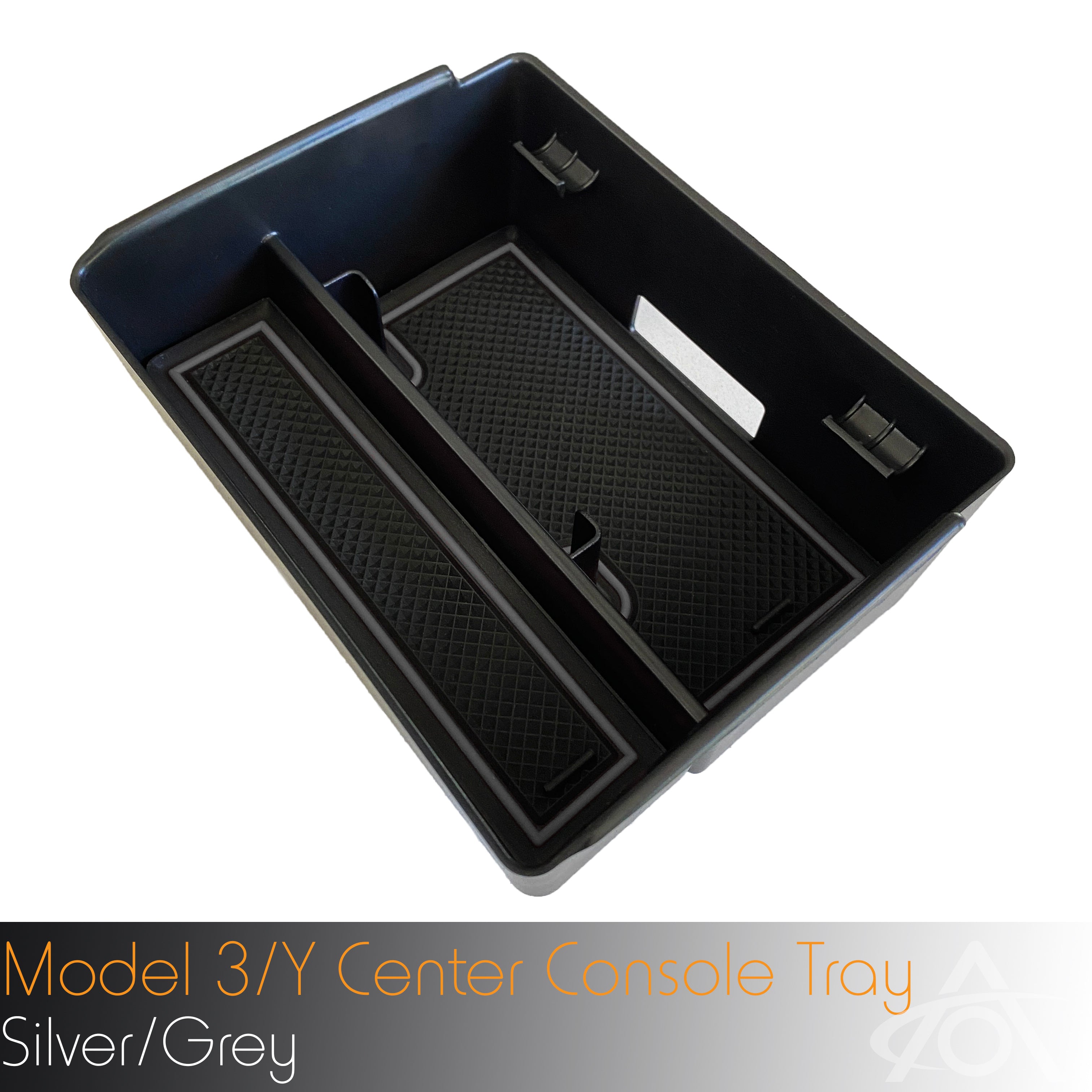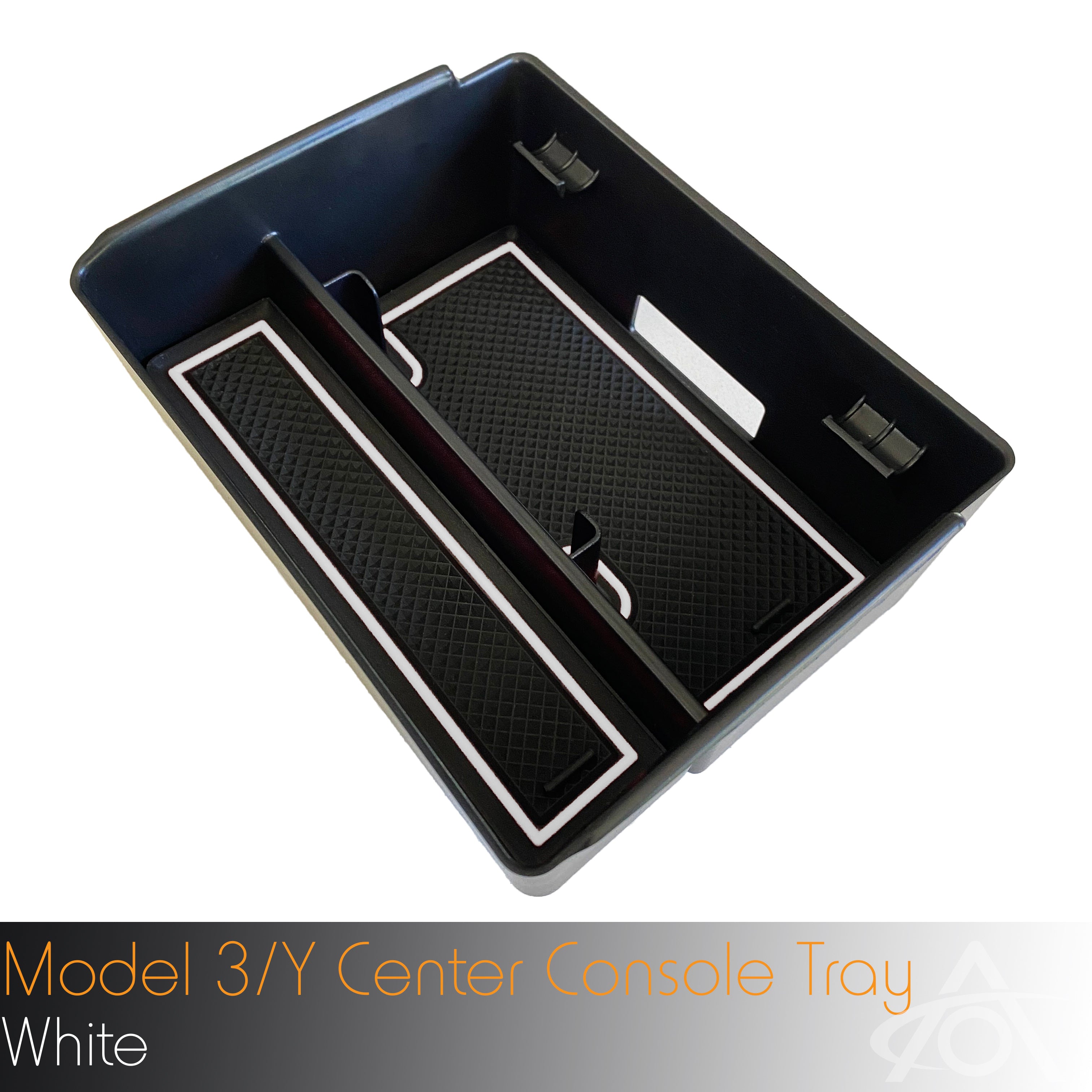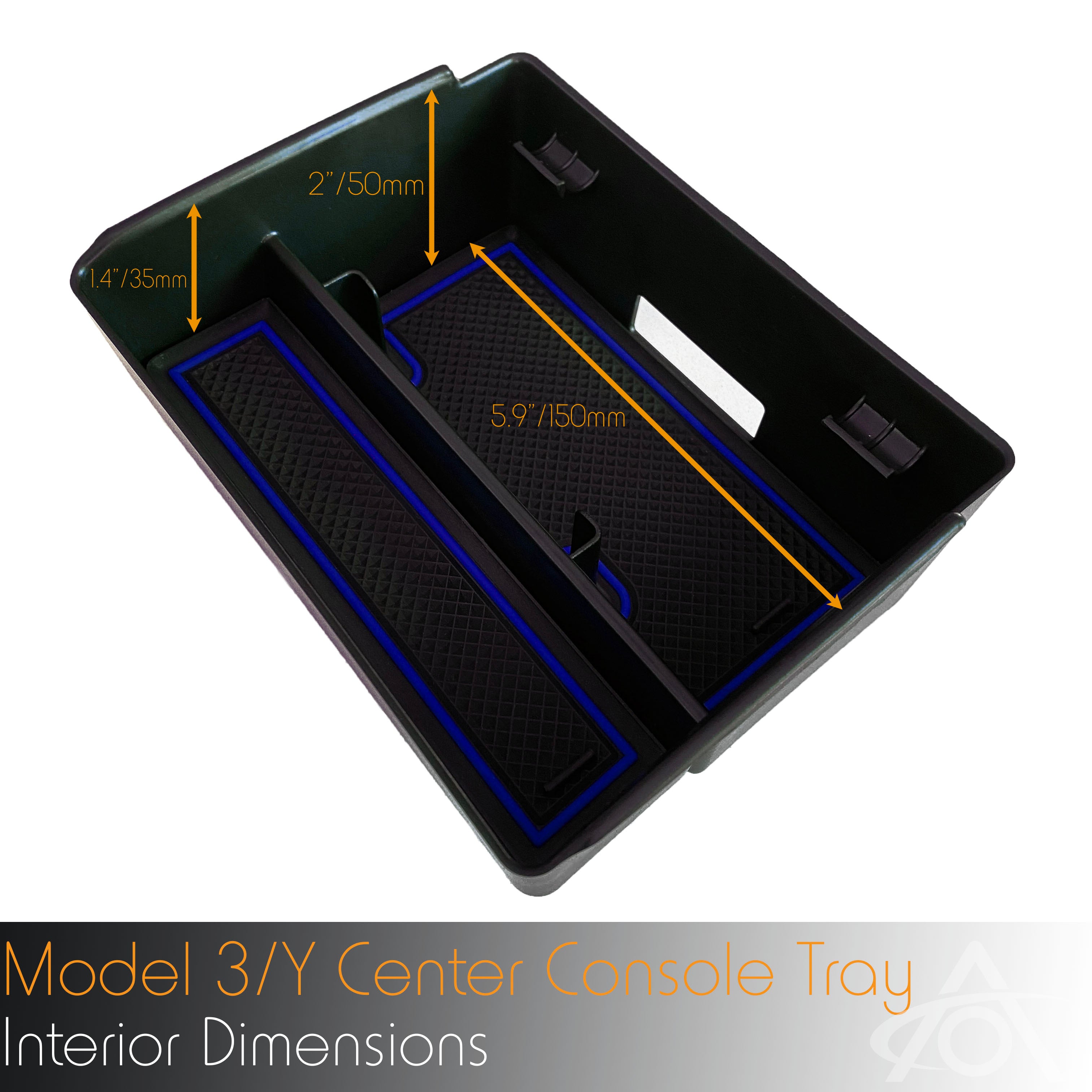 Center Console Tray for Model 3 & Y (Gen 1 Center Console)
Installation
install difficulty: simple
FITMENT
2018-2020 Tesla Model 3
2020-2020 Tesla Model Y

Tired of losing stuff into the deep abyss which is your center console? Introducing our perfectly-fitting (we used lasers- oooh!) trays for your Model 3/Y center console. This is our second-generation tray (exclusive to AO), that provides a little more room for Qi charging pads (either the Tesla one, Jeda or other after-market), and also allows the existing center console light to shine though the back of the tray, allowing you to easily see inside. Finally, we added a handy little shelf to hold a pen.

The tray fits in the front section of your center console, just in front of the phone dock, and stores all the usual stuff that's rolling around in your car...pens, glasses, lip-balm, etc. They also feature their own rubber mats that match our center console rubber liners, and prevent any annoying rattles.
The tray itself is black, and the black rubber mats come in five color trim options. When you want to hide your stuff, the console lid still closes over the top of the tray with no problem.
Allergy note: the rubber mat inserts contain latex.