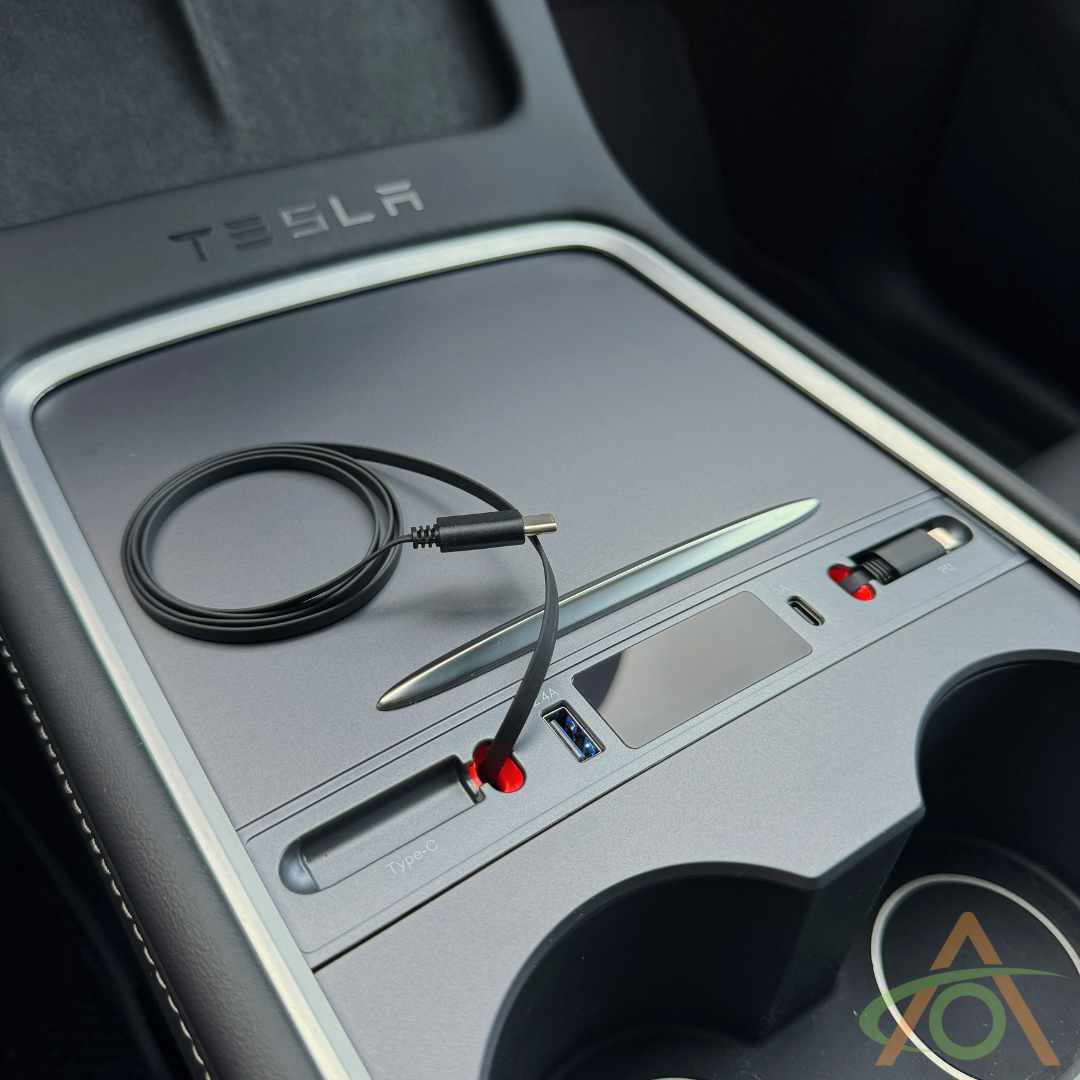 Retractable Charging Hub
Installation
install difficulty: simple
FITMENT
2021-2023 Tesla Model 3
2021-2023 Tesla Model Y

We all know the standard center console charger sucks, especially if your phone has a camera bump, preventing efficient Qi-charging. Designed ONLY for 2nd-gen Model 3/Y Center Console (the one with the sliding cover), this USB hub has a choice of cables to support any of your devices with fast charging.

📱Choose from USB-C + USB-C or USB-C + Lightning for the retractable cables
📏Cables extend 32" / 80cm
⚡Retractable USB-C supports up to 27W, Lightning up to 18W
⚡Additional USB-A (12W) and USB-C (15W) sockets
It 'snaps' into the track where the sliding door sits, so even when the door is closed, the ports are always exposed, and the retractable cables easy to deploy and hide. The finish matches the factory finish on the center console. This makes the USB-C ports in the front of your center console accessible and useful. 

Important: All cables/plugs support data IF your Model 3/Y does. (check out this product for more details, and a solution if you do not have data).