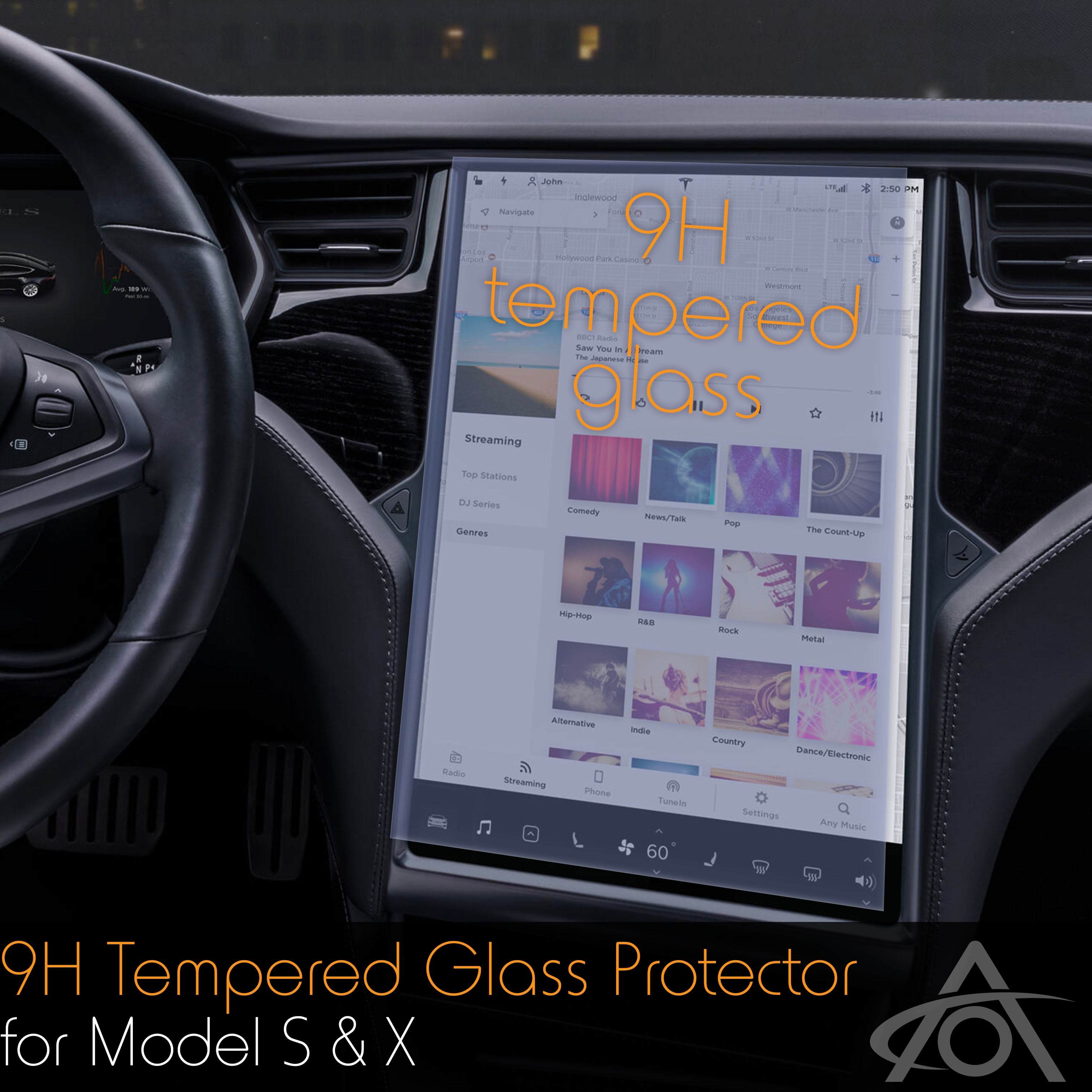 Tempered Glass (9H) Screen Protector for the Tesla Model S & X (pre-refresh)
Installation
install difficulty: easy
FITMENT
2012-2021 Tesla Model S
2015-2022 Tesla Model X

📢 Last few remaining, when they're gone, they're gone! The new version can be found here.
Our tempered glass screen protectors for S & X (portrait screens) are available in HD Clear or Matte, and feature:

Scratch and shock resistant - will not shatter
An oleophobic coating to help resist and clean off fingerprints
Installation kit with:

Cleaning wipe (wet)
Cleaning cloth (dry)
Dust grabbers
Not sure which version you'd prefer? No problem! Try a sample pack with smaller pieces of each glass before buying.
Note: These fit edge-to-edge and top to bottom, but, the bezel around the screen is metal, and any contact with the bezel during installation will likely break the protector. For this reason, we've sized it as large as we can, given the limitations of the bezel, but from certain angles you will be able to see the edge of the screen protector - this is unavoidable, due to the bezel, but ours is still the largest version available; please consider this when purchasing, or test it before removing the protective layer, as we're unable to provide refunds once the protector is installed.
The packaging includes basic instructions, and a link to our installation guide and video.
Not sure which to choose? The matte tempered glass protectors do a great job at minimizing glare, and virtually getting rid of visible fingerprints altogether. That said, the matte does very slightly reduce the clarity of the screen, so if that's going to bother you, we recommend the HD Clear option, which is basically invisible when applied. You still benefit from the oleophobic coating, which helps to resist fingerprints (just like your phone does), but more importantly makes them a breeze to clean off, especially with one of our All-in-One screen cleaners.