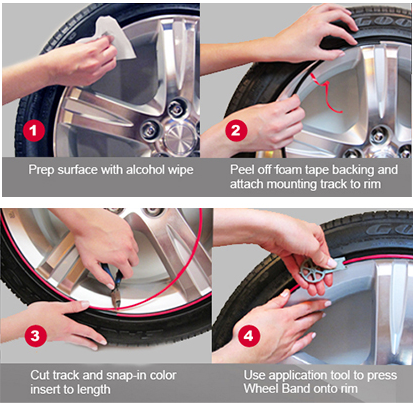 Wheel Bands (Two Wheel Replacement set)
Installation
install difficulty: easy
Defending Rims with Style!
These are the replacement kits, with enough material (track and insert) for up to two wheels only. if you're looking for the full kits (which you'll need to get started), please look here.
Made in the USA, a replacement kits includes a enough track for two 22" wheels  and a corresponding length of insert (multiple colors).
This is a dropshipped item. Please wait a few days for tracking.