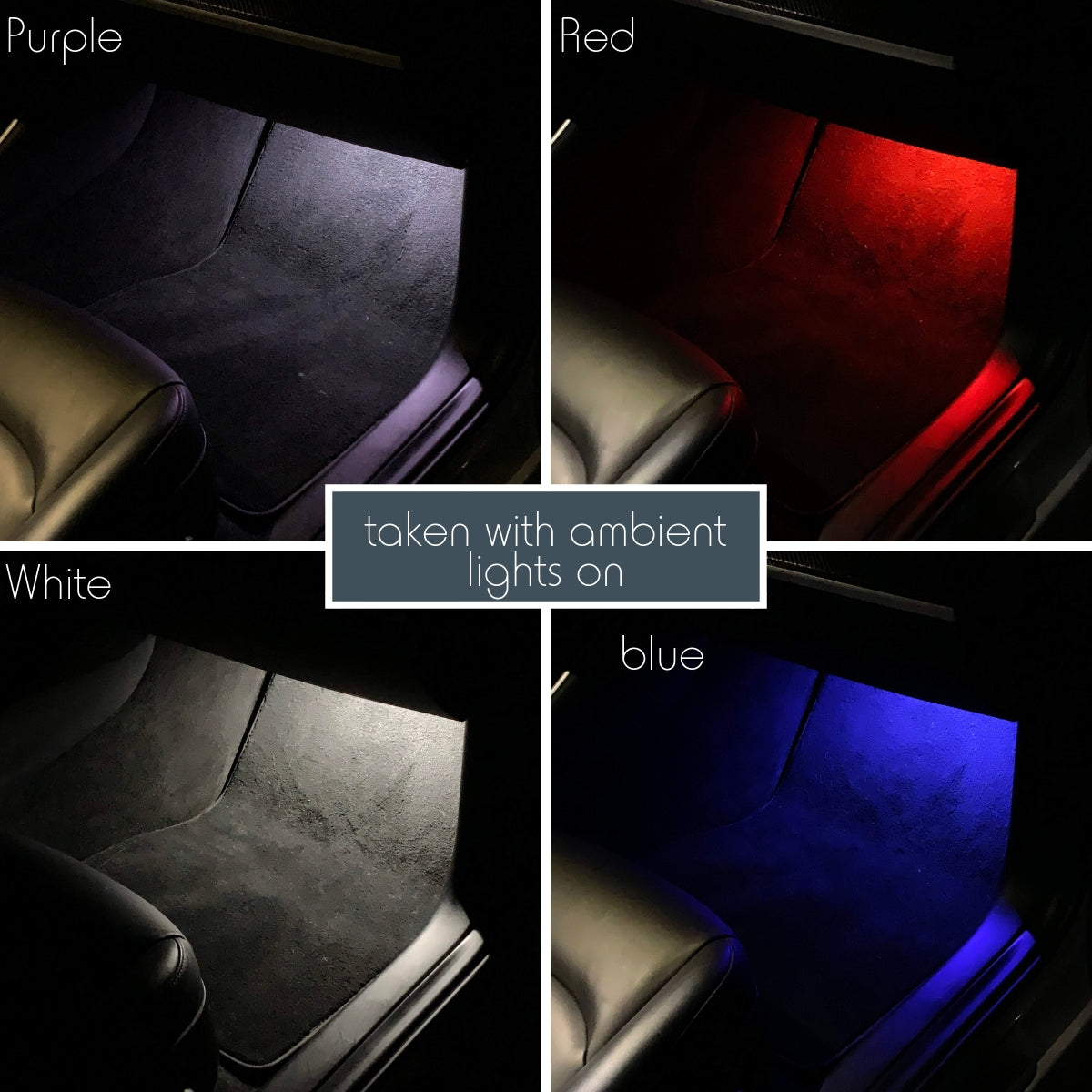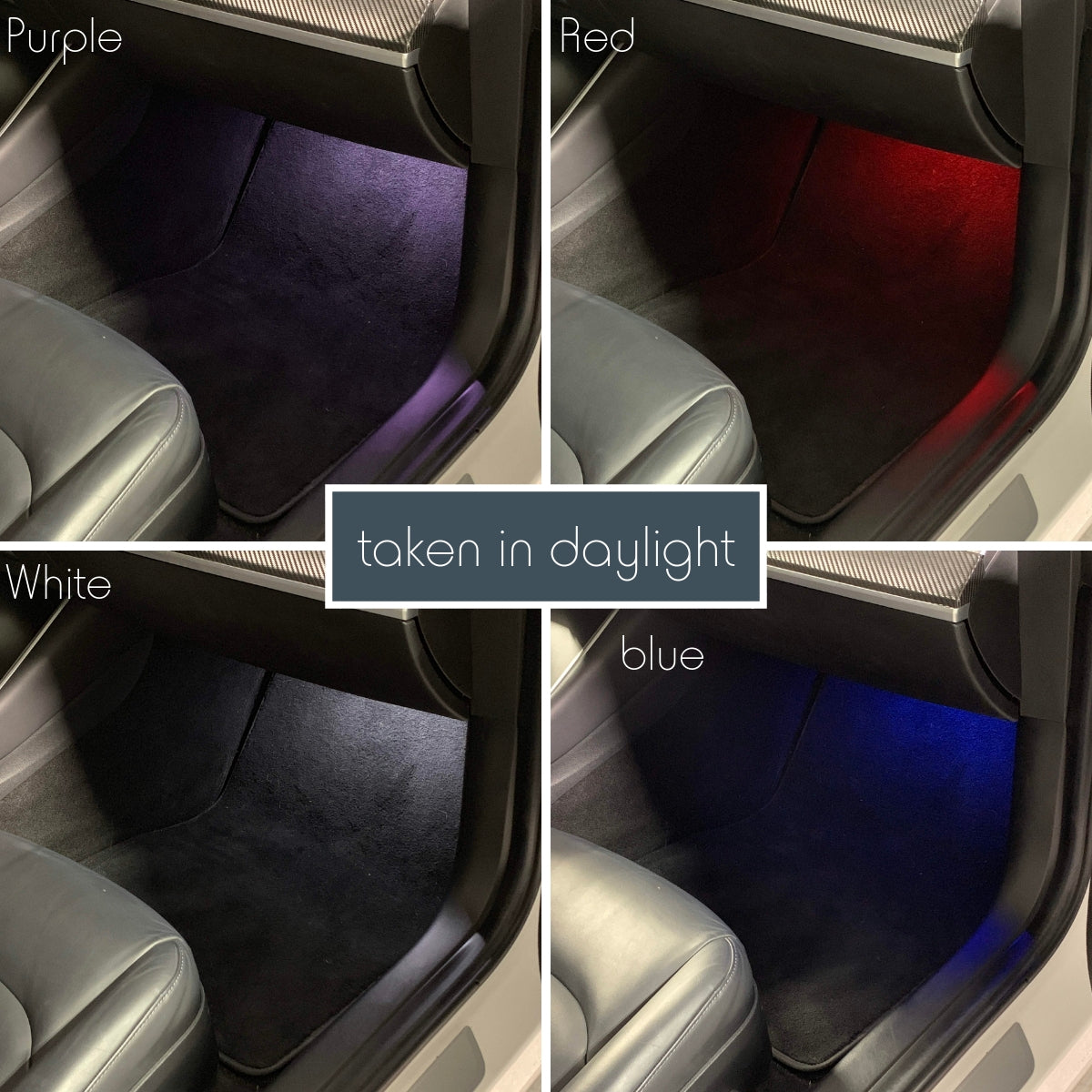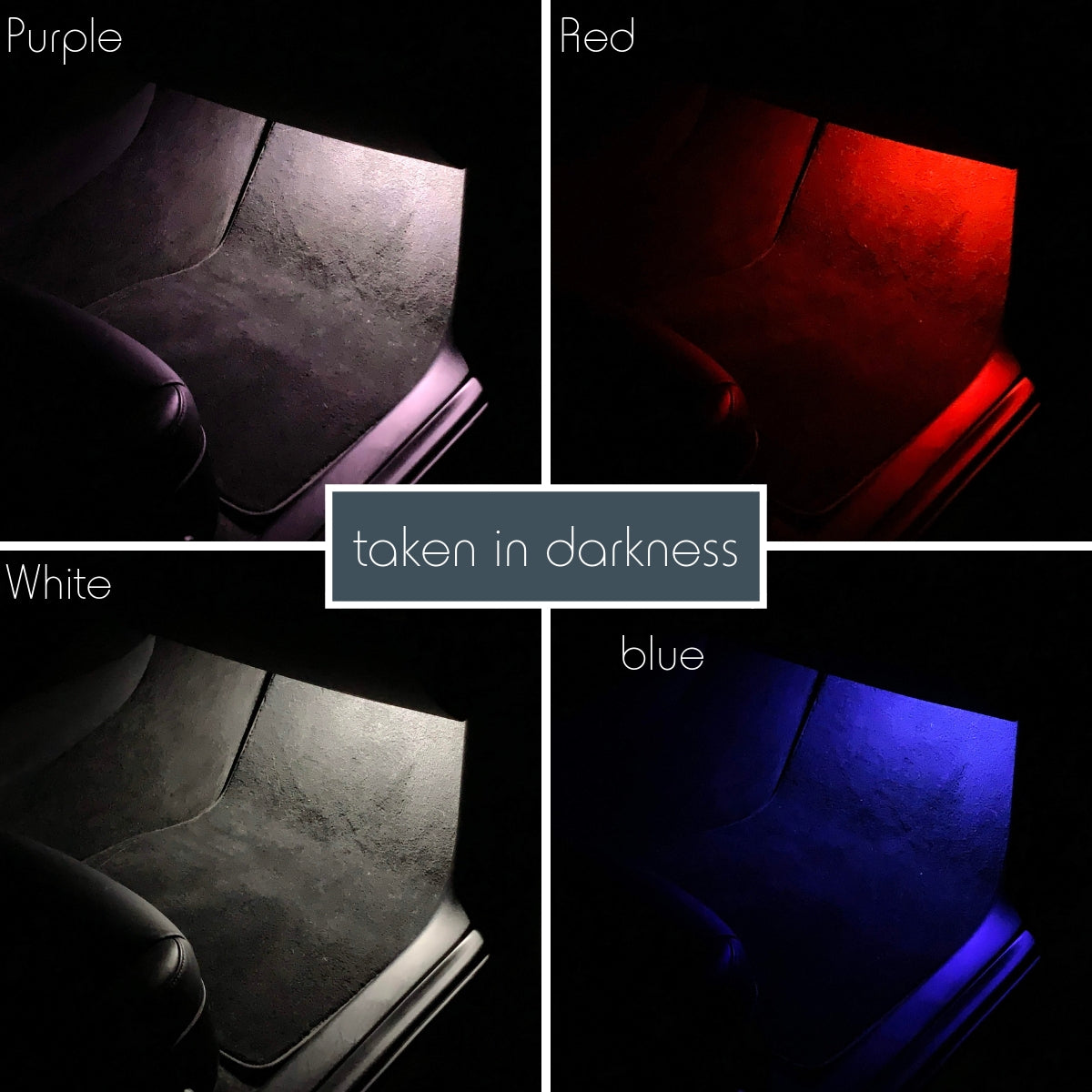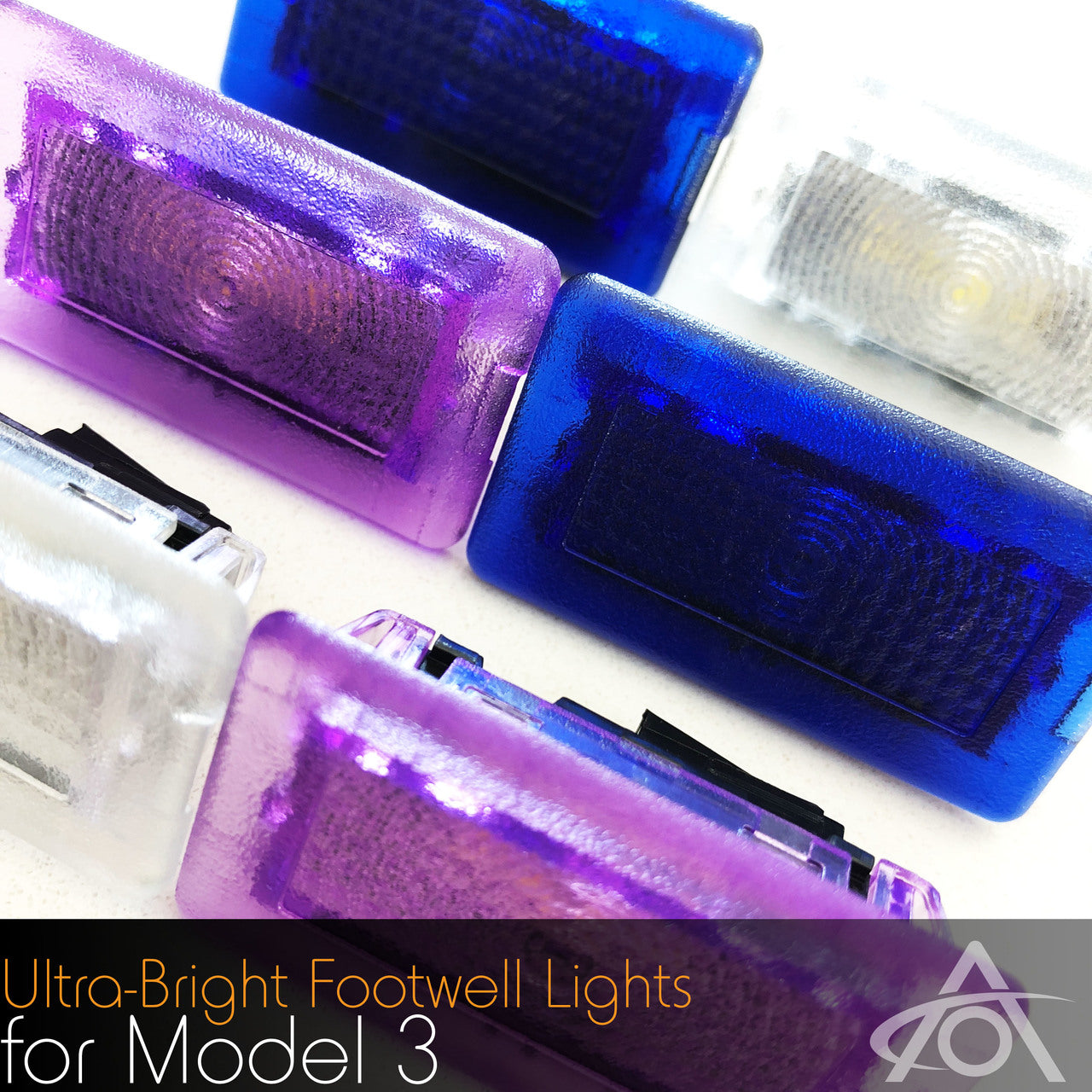 Ultra-Bright LED Lights - Model Y
Installation
install difficulty: simple
FITMENT
2020-2023 Tesla Model Y


Quantity:

Blue (Single-not for footwell)
Over 50,000 bulbs sold and 1000+ great reviews - welcome to the original and best-reviewed aftermarket accessory for your Tesla Model Y!
If you're just looking to upgrade all your lights to the same white light, but 16x brighter, visit our Ultra-Bright Bundles page or just select 5 white bulbs and a pair of white footwell bulbs - or show some flair and mix and match the colors, customizing the look you want.
Footwells: Because of the solid-state fuses in Model Y, our regular bulbs are not compatible with the front footwell locations, you must order our new lights specifically designed for the footwell locations. Choose from 4 colors:

White - the same color temperature as our regular ultra-bight lights, which is around 5k; a nice, cool, bright light, but no hint of blue
Purple - this is still a bright light, with just a hint of purple. More subtle than the white, but still bright - not a deep purple
Blue - This is a very deep blue, and is the least bright, but most subtle lighting
Red - Also quite a deep, subtle color
Our bulbs are a plug 'n' play replacement for the OEM bulbs that came standard in your Model Y. They're identical to the Tesla-fitted bulbs in every regard, except they're 16x brighter, yet only use 1W of power. Made by the same company that supplies a major German auto manufacturer, and using the best components to ensure maximum efficiency in terms of the light/power/heat ratio.
There is also a bulb in the center console (shining down, beneath the cupholders), but it's quite difficult to remove, and probably unnecessary for that location. If you're planning on also installing our Puddle Lights, then you'll only need two or four white bulbs, depending on whether you install the puddle lights in all the doors, or just the front.