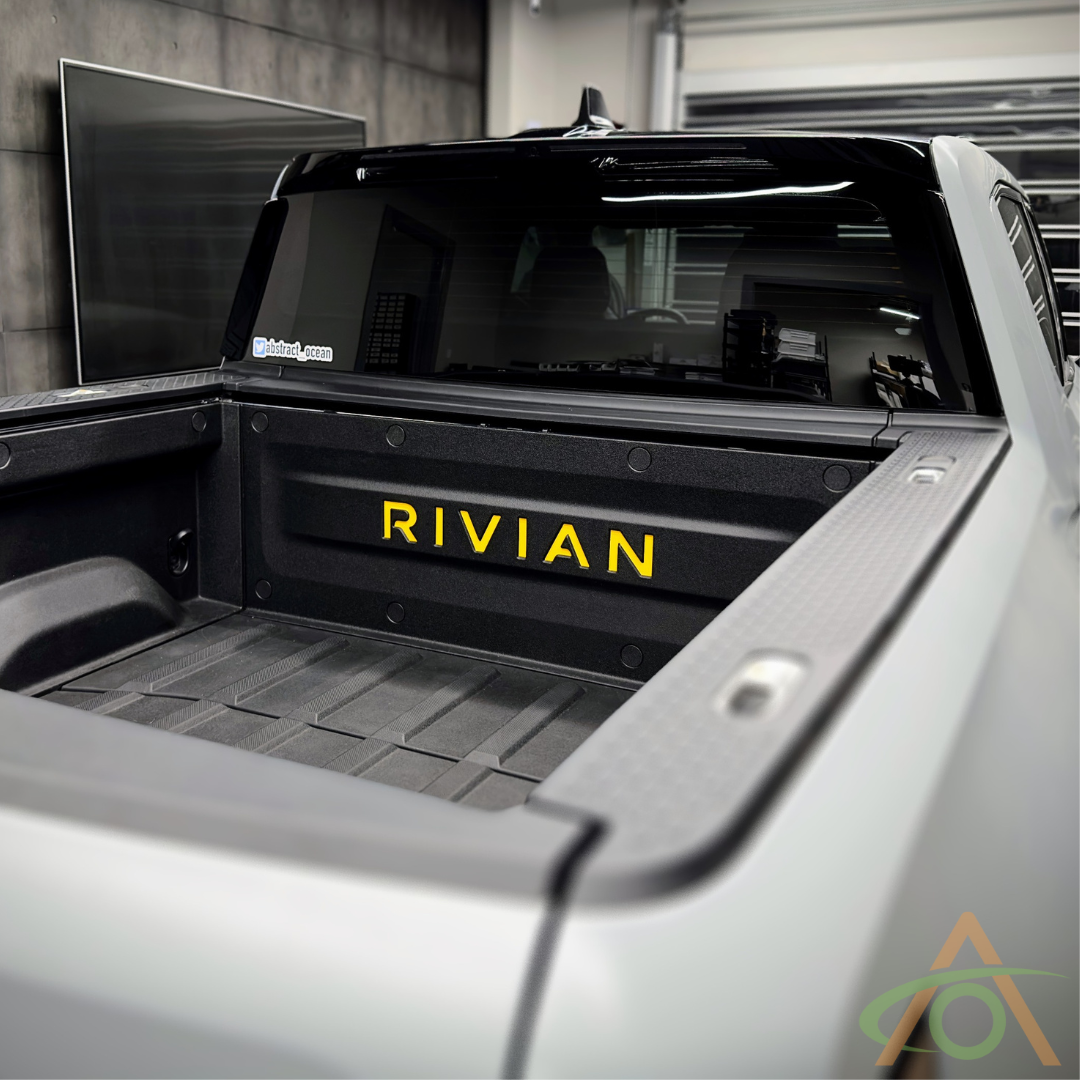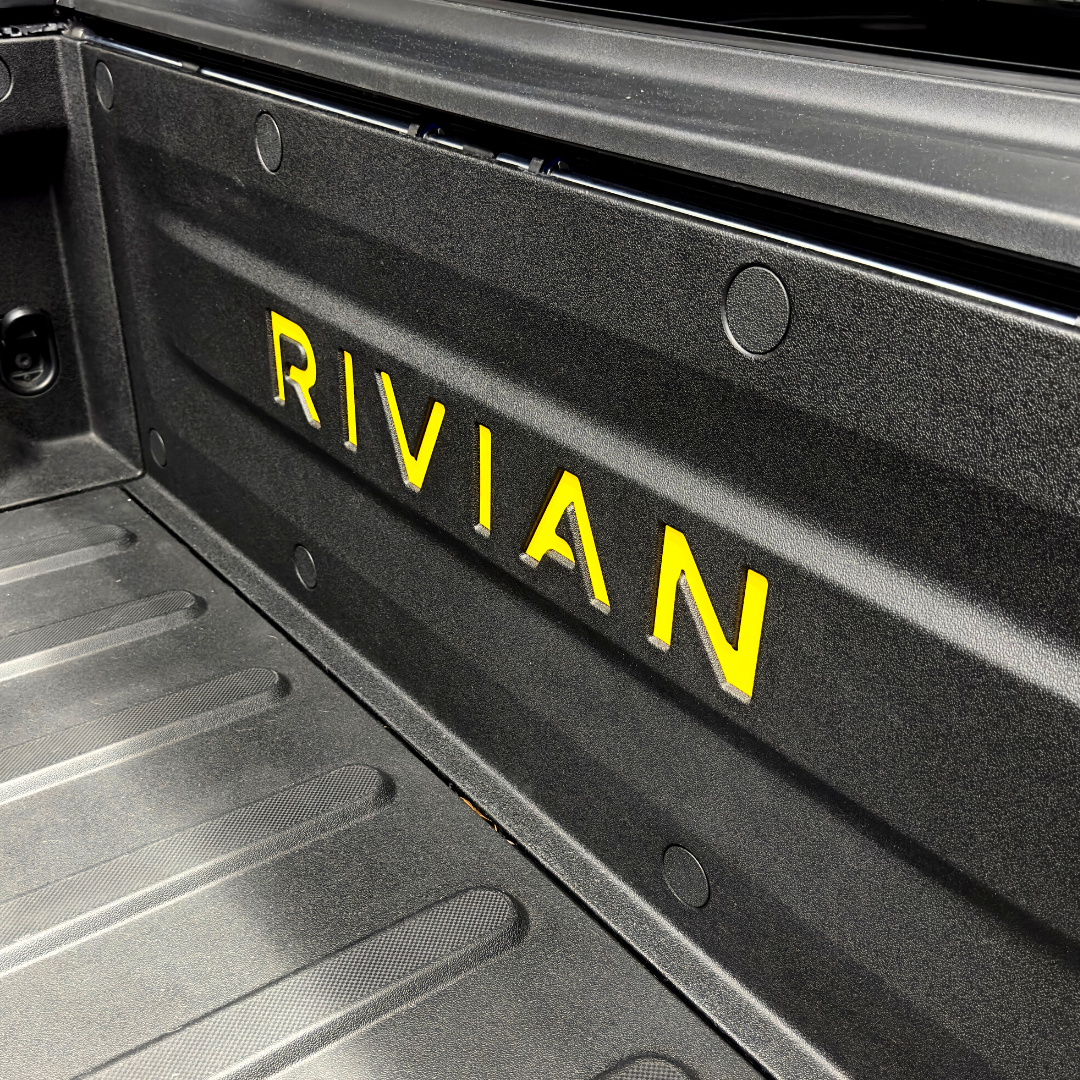 Truck Bed Vinyl Decal for Rivian R1T
Installation
install difficulty: easy
FITMENT
2022-2023 Rivian R1T

We're starting with "Rivian Yellow". This is the same color as used on the yellow highlights around the car, including the calipers. Also, just added metallic white, which is close to Rivian's Glacier White.
Add some flair to your truck bed and fly the Rivian flag with our easy-to-apply vinyl inserts! We use 3M 2080 vinyl, widely regarded as the best in the world.

In The Box
2 full sets of R I V I A N letters

2 alcohol wipes
1 squeegee
1 rubber wedge
In the video we show two installation options - one with the trim piece removed, the other with it in place. We suggest trying with it in place first, but it'll always be slightly easier to apply the vinyl when the panel is off.