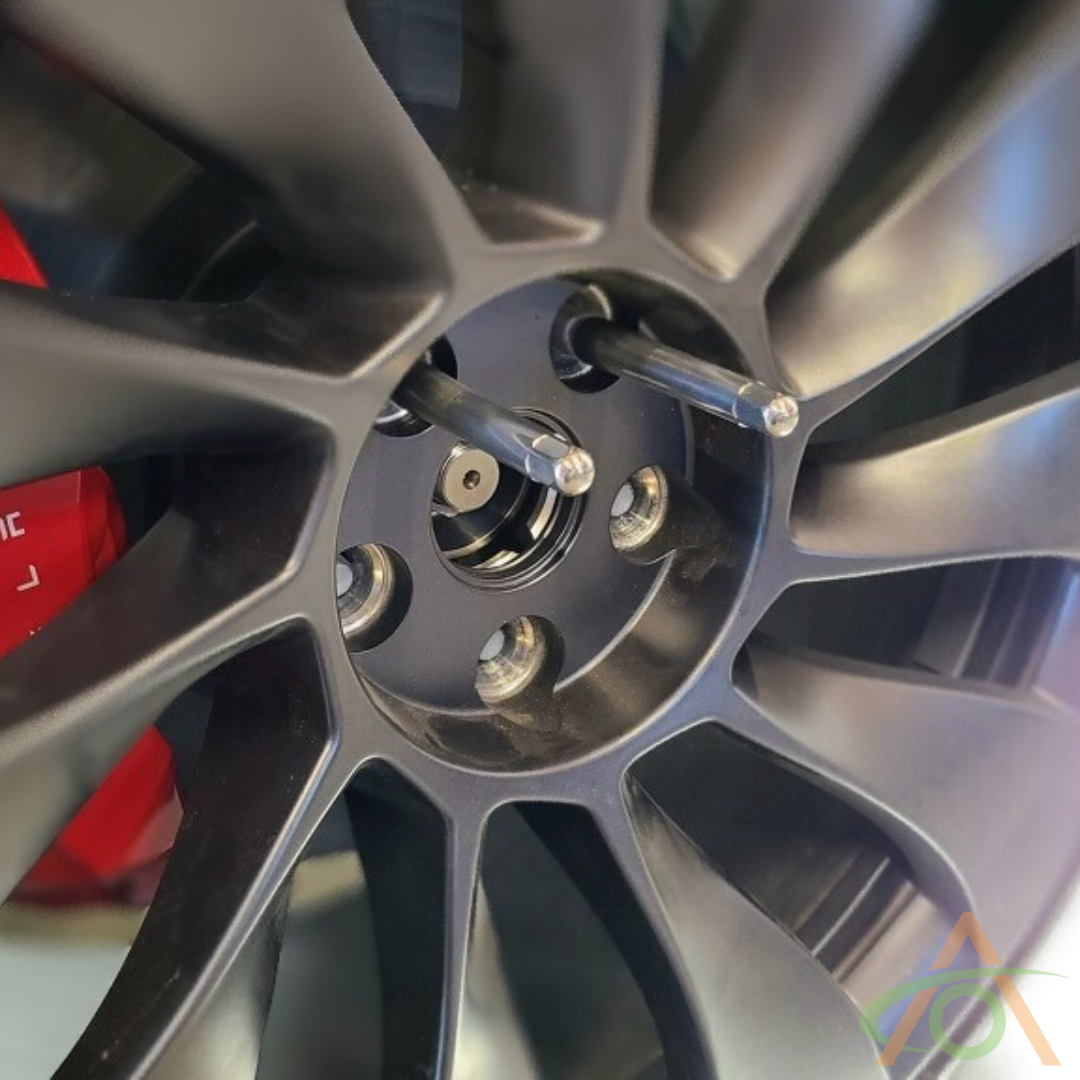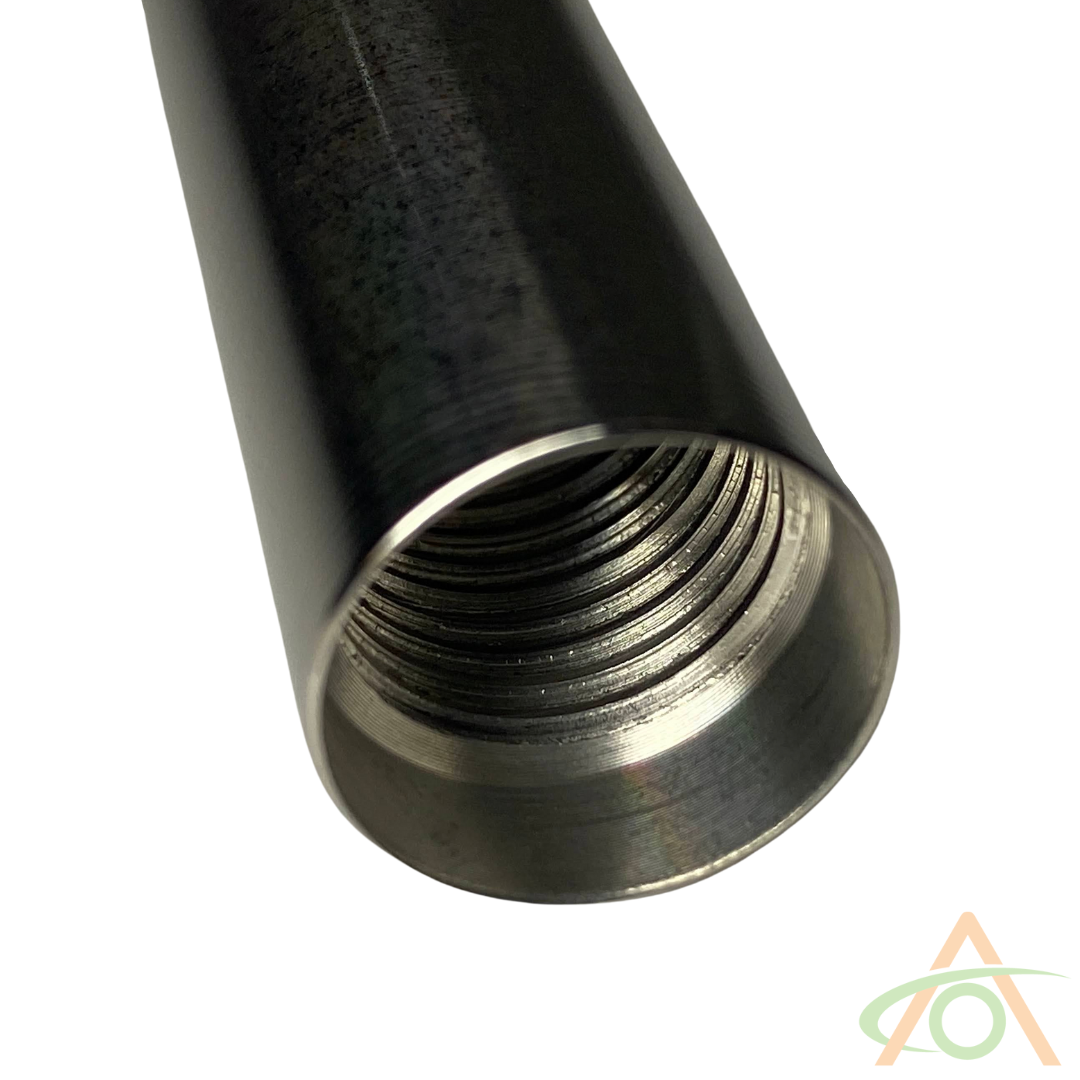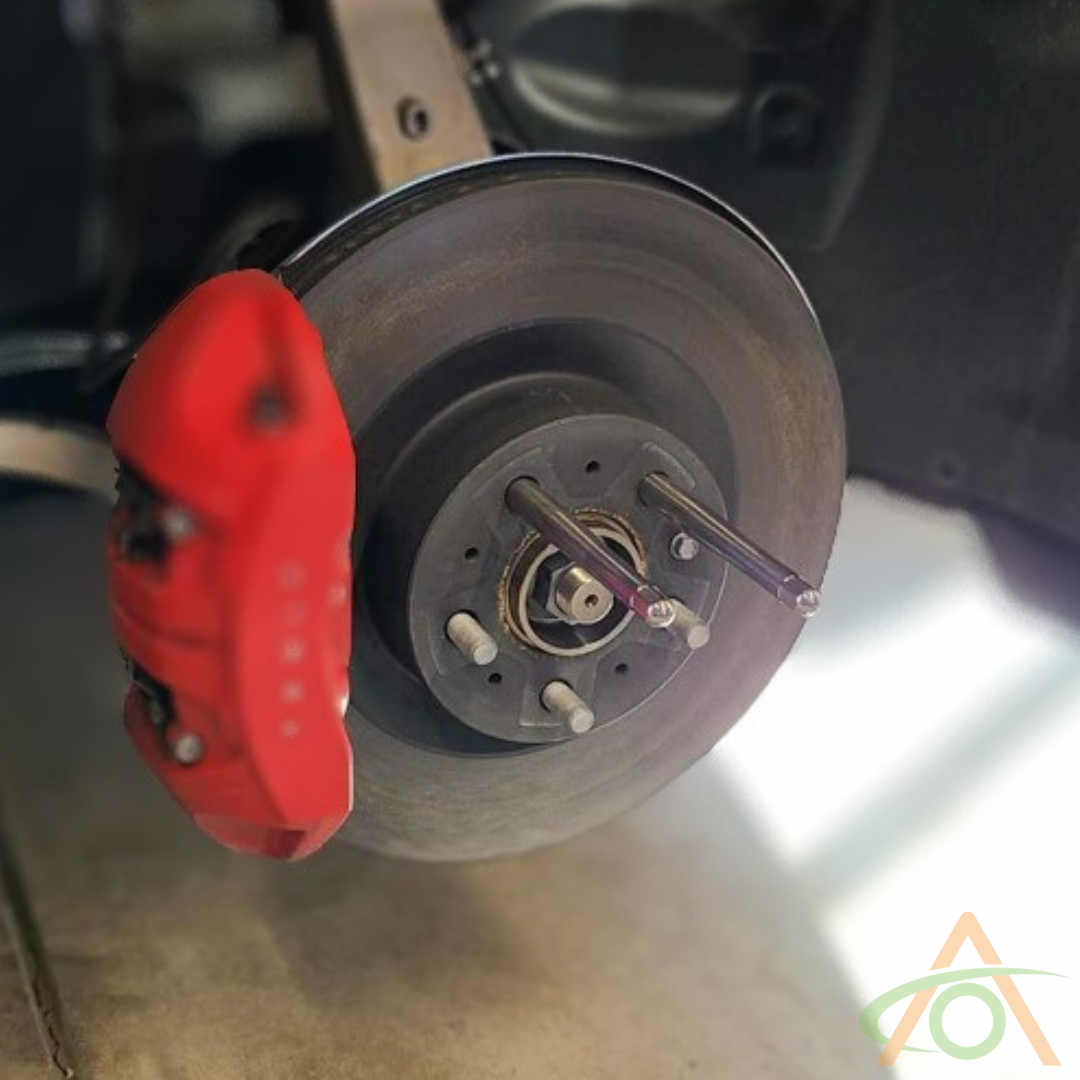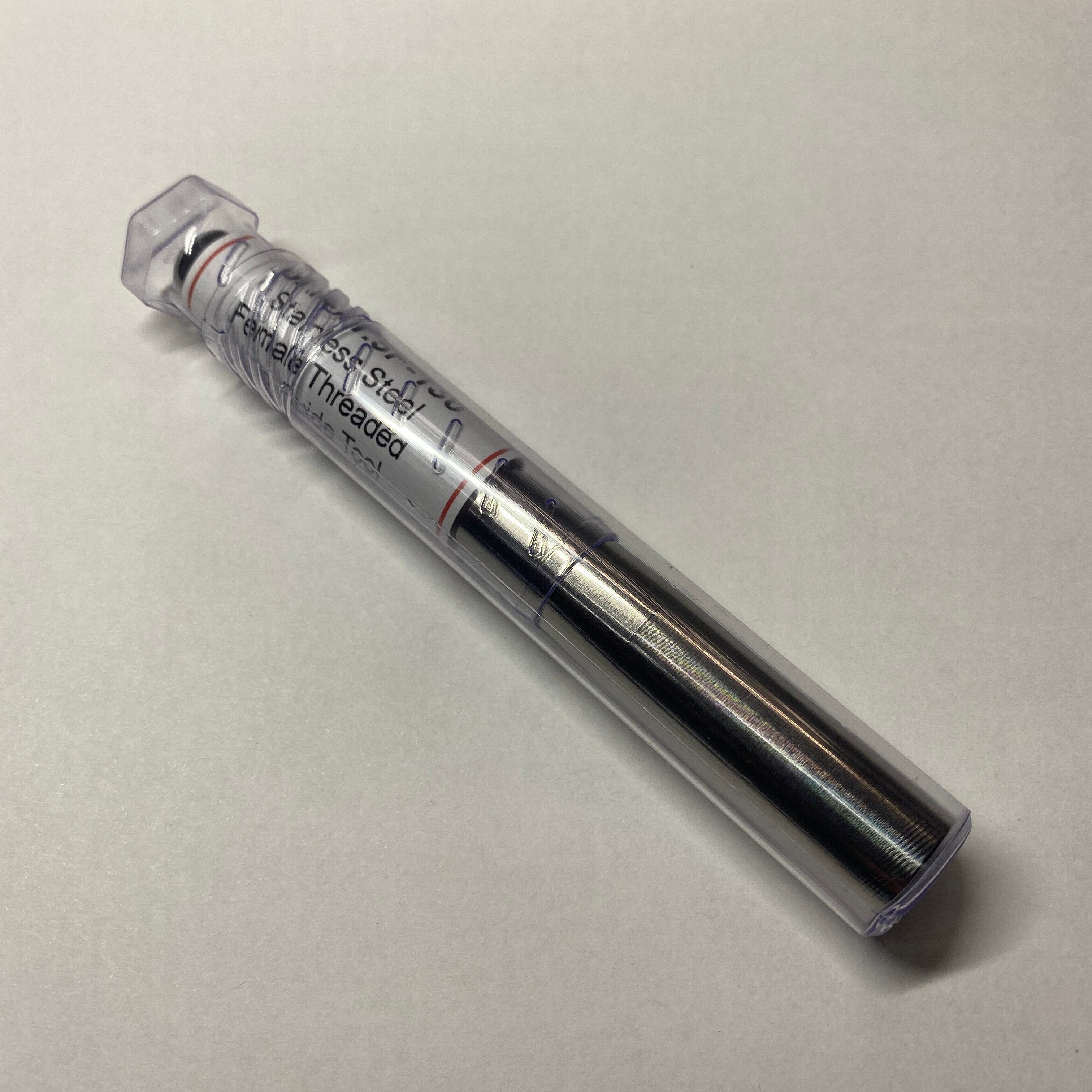 Threaded Lug Guide
Installation
install difficulty: simple
You're probably wondering what's a lug guide??
Aligning the holes in the wheel with the threaded holes in the wheel hub while inserting the first lug bolt can be difficult. Have you lifted an Uberturbine? 80lbs and change is no fun. Lug Bolt Guides are also useful for aligning wheel spacers or routine brake maintenance.
Coming in at 8oz (226g) these 304-grade milled stainless steel pro-grade guides are heavy-duty tools that can stand up to the rigors of daily use. The added strength of the stainless steel tool is especially useful for lug-centered aftermarket wheels, where the full weight of the wheel and tire are supported by the lug bolt guide tool until the lug bolts are installed.
Pair with our jack adapters, the absolute best jack adaptors for your Tesla, and as soon in your local Discount Tire/Americas Tire.