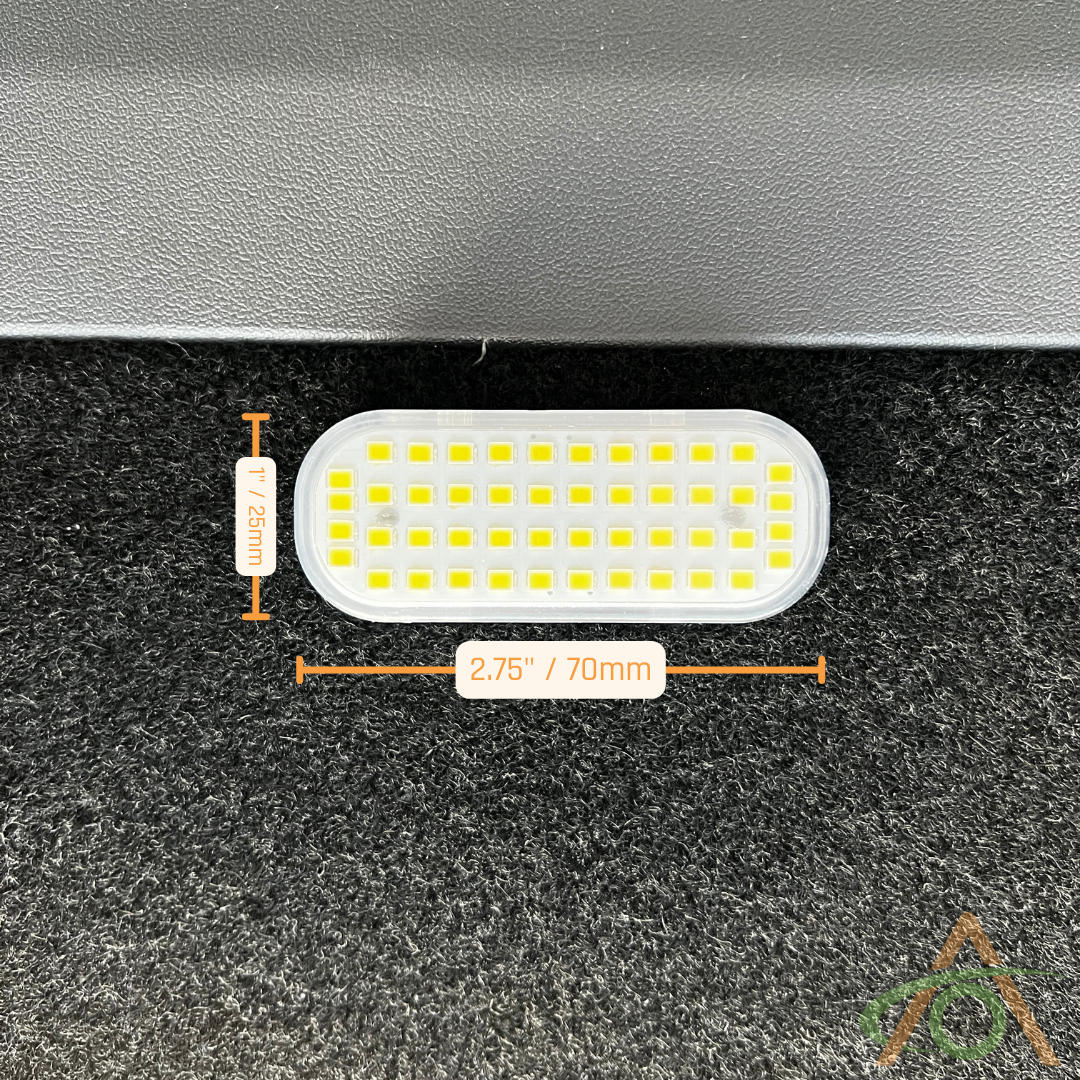 Model Y Mega-Bright Trunk Light
Installation
install difficulty: moderate
FITMENT
2020-2023 Tesla Model Y


Option:

2020-2021 Model Y (12v)
Finally, an upgrade for the weedy light in your Model Y trunk!
Installation does require removing and replacing some of the trim, so please ensure you're comfortable doing that before ordering. It's not difficult, but please refer to the installation video below for more details. Also mentioned in the video, our Sill Protectors.
The 48-LED "Mega-Bright" version casts a light at around 6000k (the same color temperature as the factory bulb), and is, of course, much, much brighter! Check out the before/after slider below for a real-world comparison; technically it's at least 14x brighter, but light measurement is not a linear scale, so in reality, with think it's perceptibly around 4-5x brighter.
If you have a new Model Y, typically model year 2022 or later, you should purchase the 12-16v version of the light. If you're not sure, please refer here.