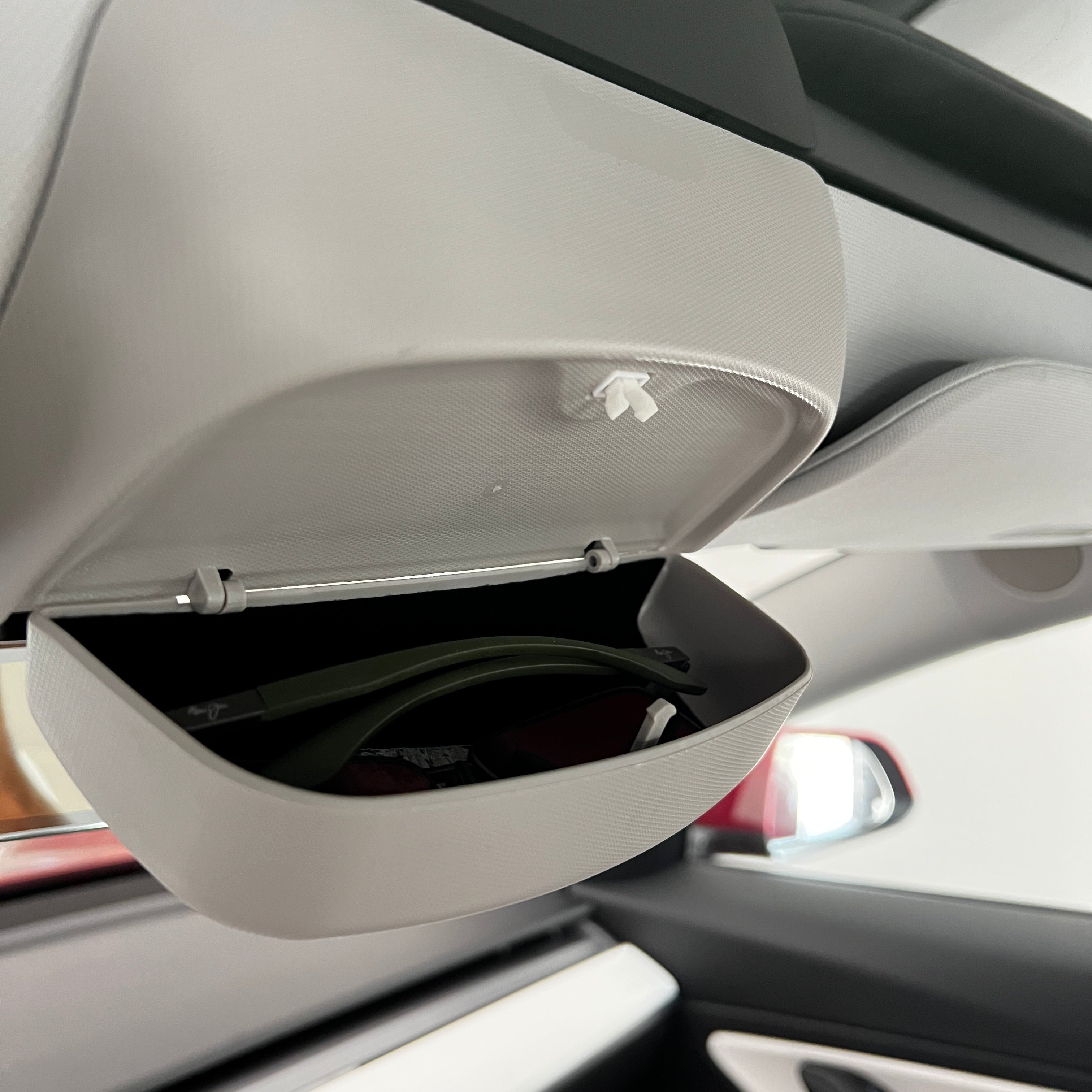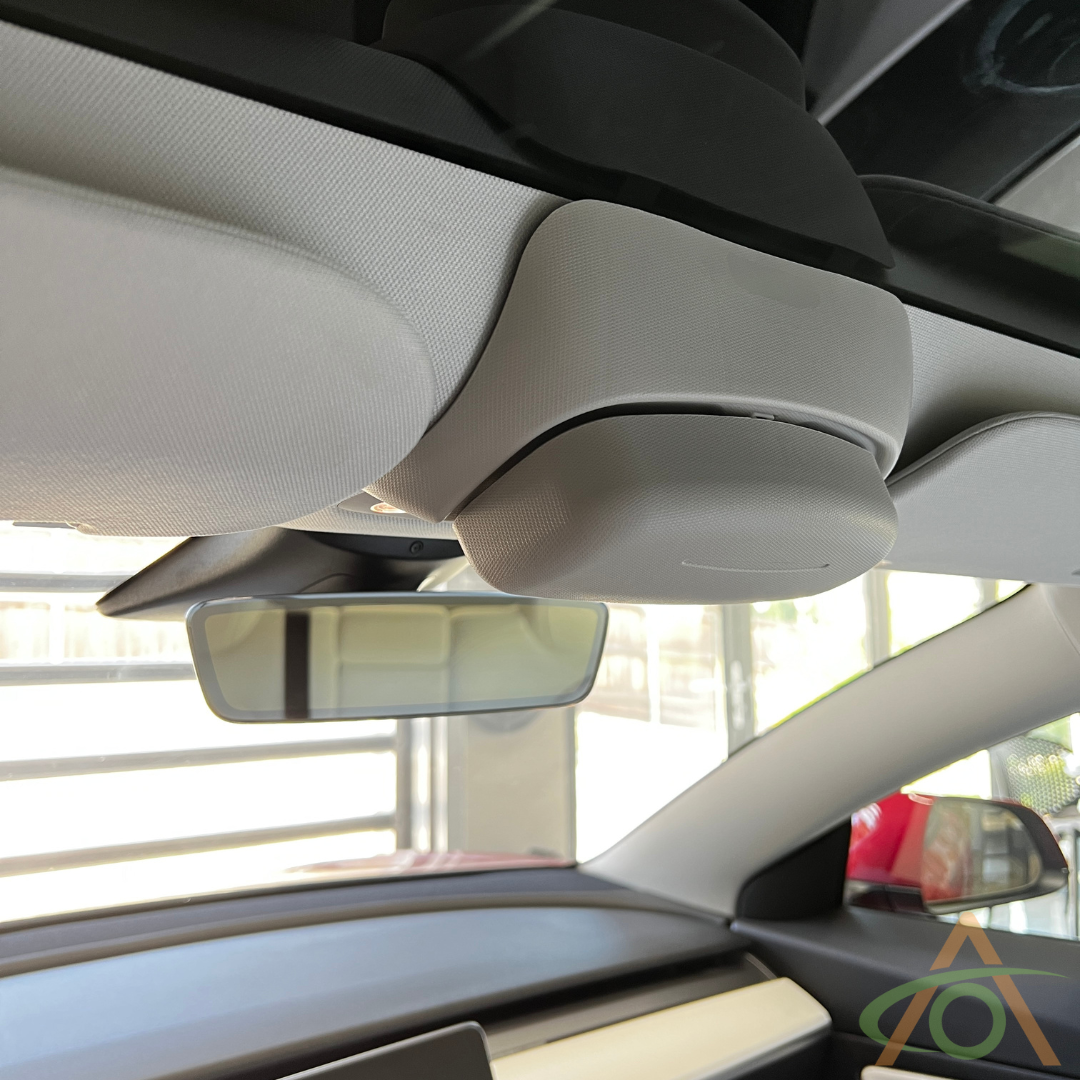 Sunglasses Holder
Installation
install difficulty: simple
FITMENT
2018-2023 Tesla Model 3
2020-2023 Tesla Model Y


Model:

Model 3 (2020 or later)
This convenient sunglass holder clips around the headliner for a secure fit, without using any screws or adhesive. Color-matched to the headliner, and flock-lined to protect your sunnies, this is the solution your sunglasses have been waiting for!

Note, it will accept most typical sunglasses, such as the aviator style, wayfairer etc. It will not accommodate the really large 'bug-eyed' over-sized sunglasses like the ones below. For those, we recommend our Velcro cubby.
Note: We've noticed the fit can be a little loose in early Model 3's, so for now we're recommending that the best fit is for Model year 2020 and later, as Tesla must have tweaked something in the headliner design.