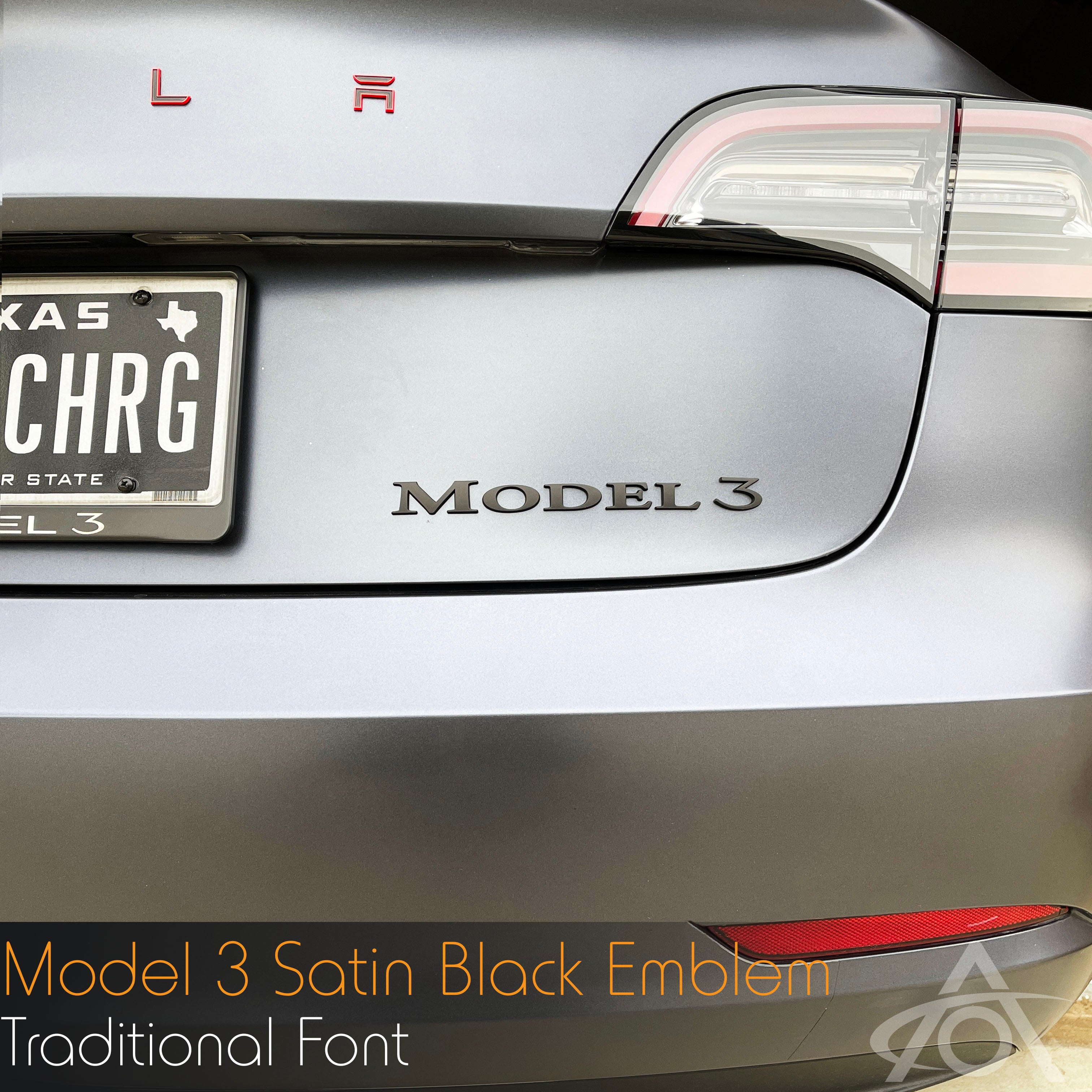 Satin Black Model 3 Emblem
Installation
install difficulty: easy
FITMENT
2018-2023 Tesla Model 3

Let the world know you're driving one of the cars that is changing how we get around forever!
The Abstract Ocean Tesla Model 3 Emblems are an OEM-quality addition for your Model 3, choose from the traditional or modern Tesla fonts. If you're looking for a chrome version, consider this option.
20mm High and 228mm Wide (.75"Hx9"W). Installation is made easy by the included foam frame.