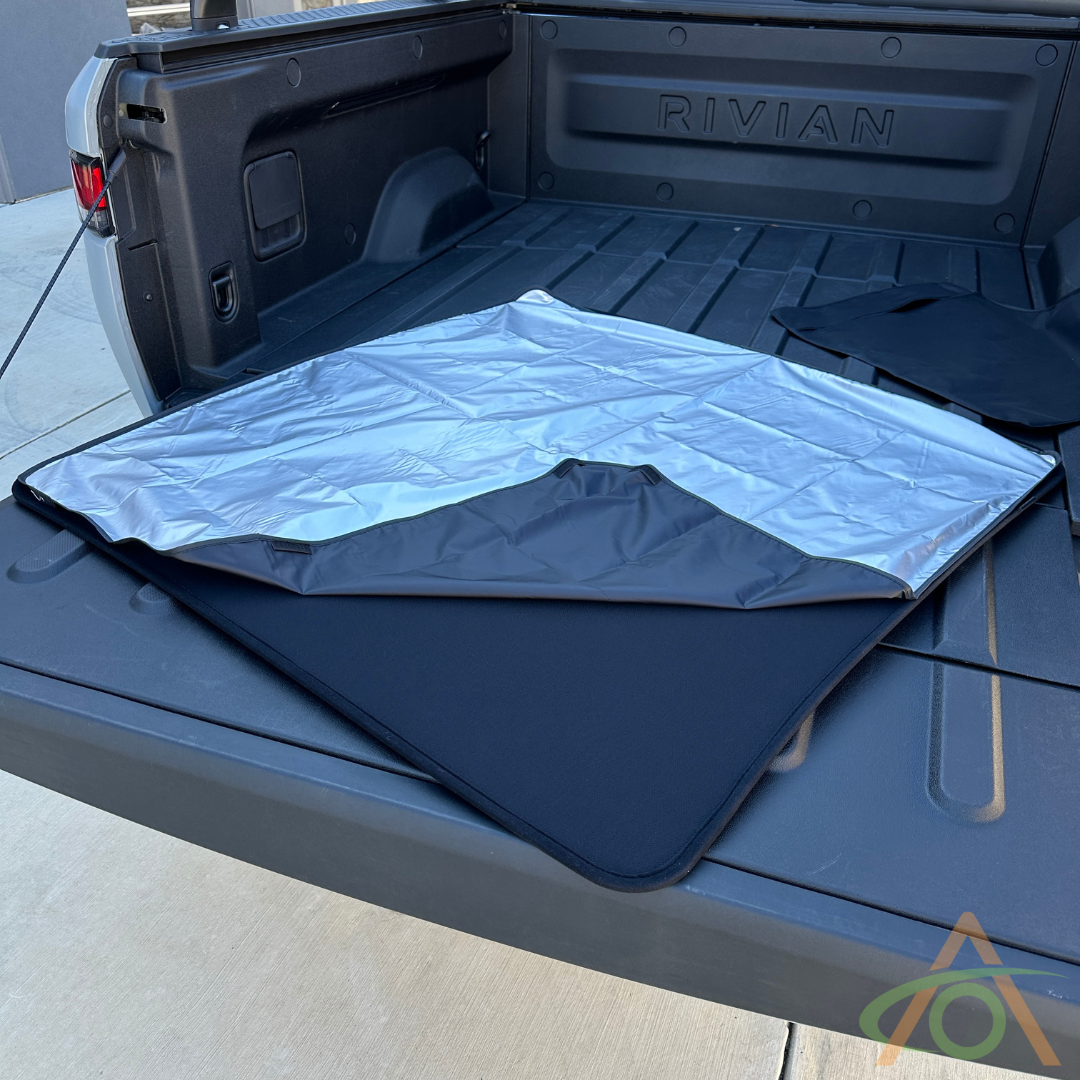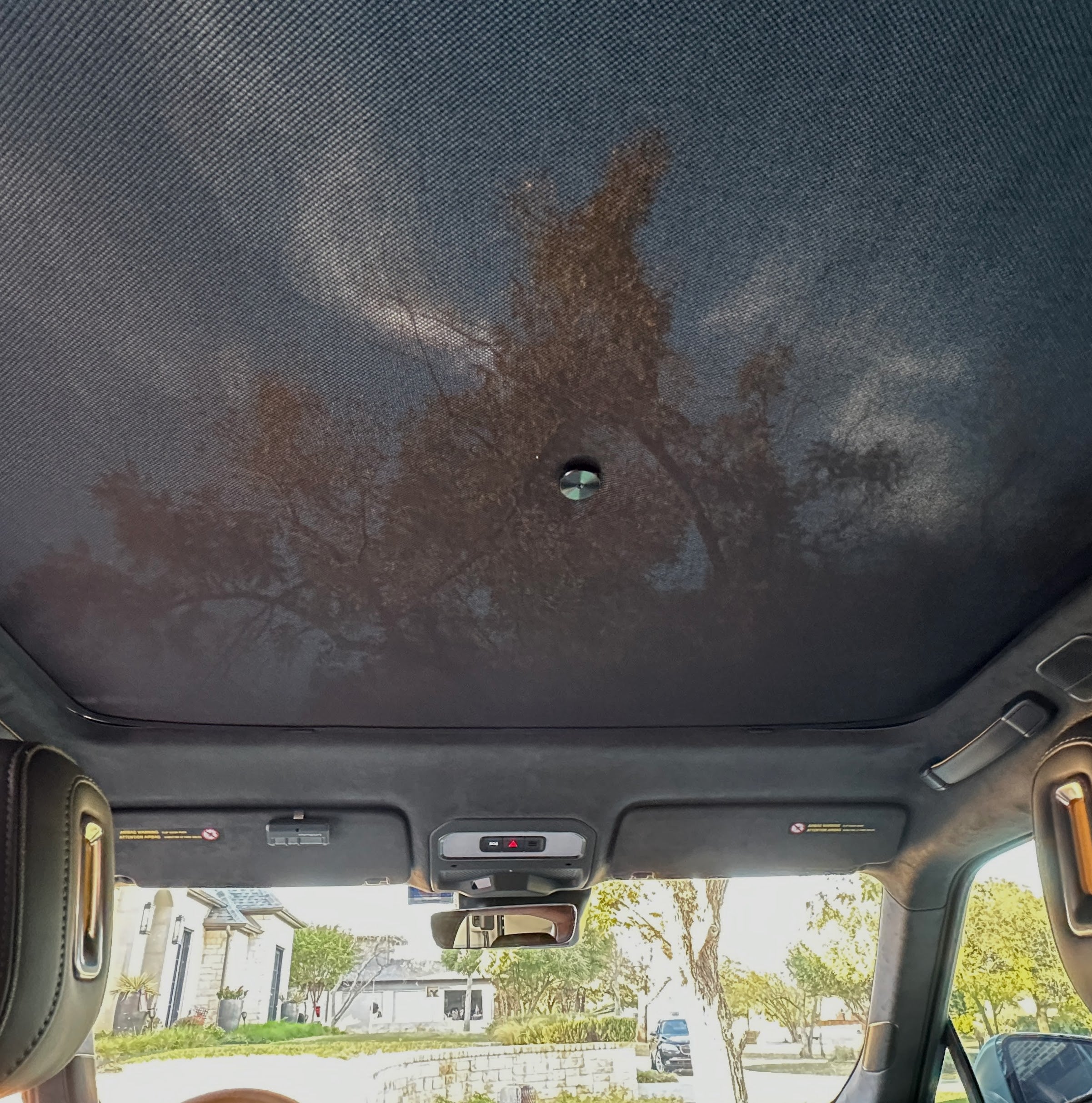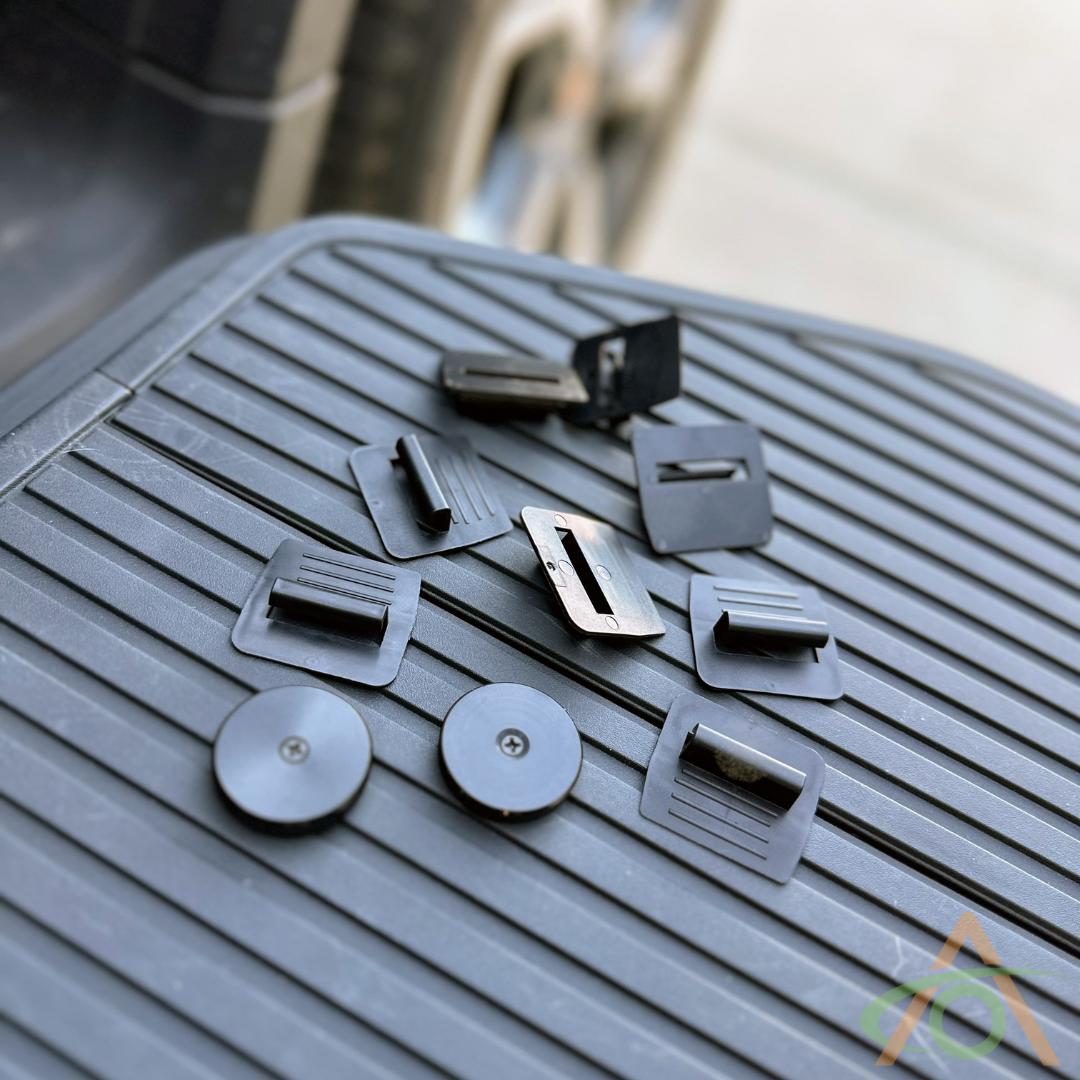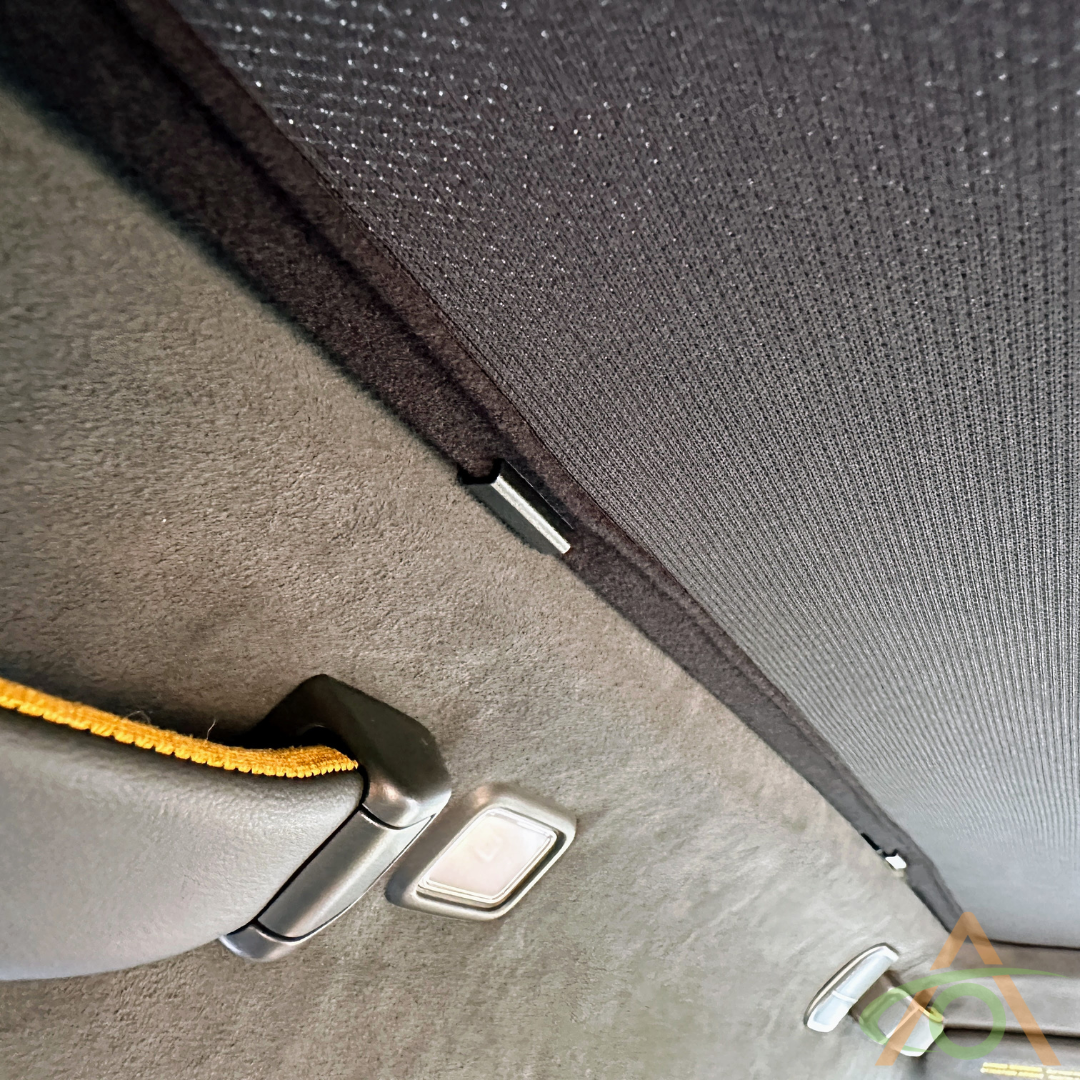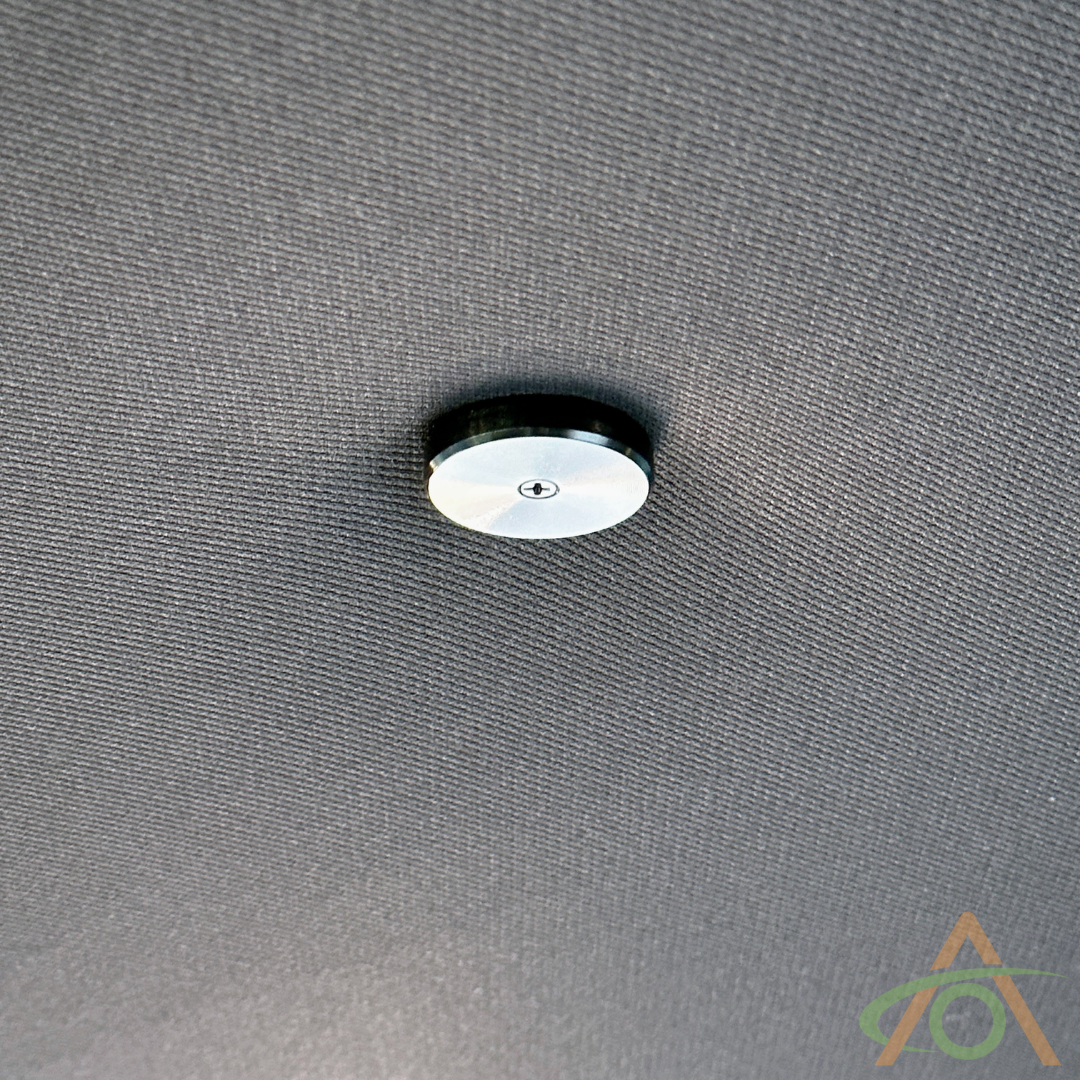 Sunshade with Blackout Screen for Rivian R1T
Installation
install difficulty: simple
FITMENT
2022-2023 Rivian R1T

Looking for R1S? Go here. 
Our sunshades provide everything you need to keep your cabin cool!
It's made up of two parts, the black mesh fabric which is wrapped around a collapsible, spring-loaded steel frame. Like a giant origami puzzle, it folds down into something like a butterfly, for storage in the supplied canvas bag. Roof lining clips are provided, they're used to wedge between the sunroof and roof liner.
The blackout screen is optional for you to use, but it simply snaps on to the black mesh frame with Velcro tabs, so installing it is easy. It made of nylon with a rubberized metallic reflective coating, and folds small enough to fit in your glovebox (rhetorical, since you don't have a glovebox!). Generally speaking you would not need to use the blackout every day, but if you're parking at the airport, or even sleeping in your truck, it will provide a virtual 100% block of visual, IR and UV light coming through the huge sunroof.
Because these larger sunshades tend to sag in the middle, we also include a couple of little magnetic pucks to lift the center point of the shade to the to the glass. Everything can be stored in the supplied storage bag.