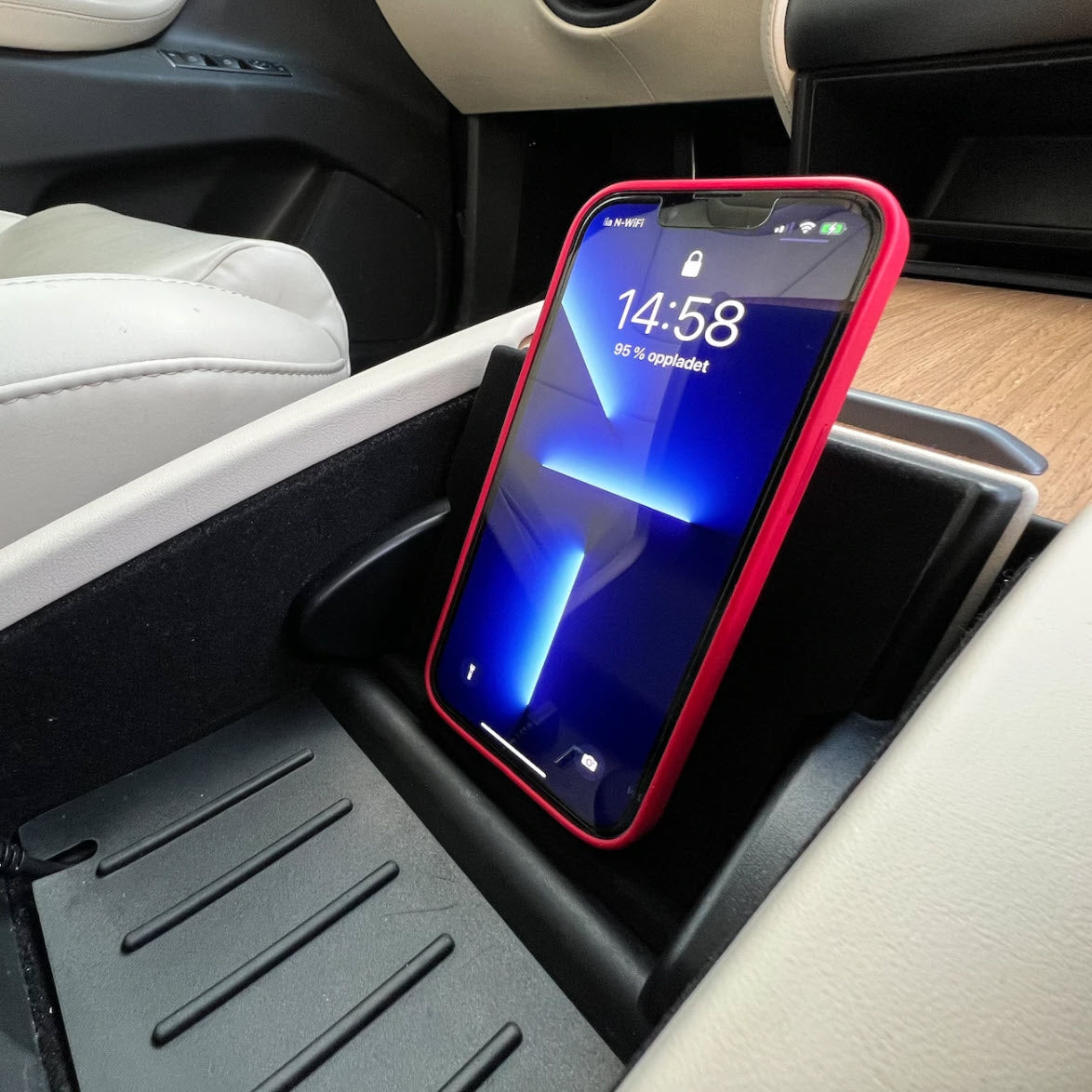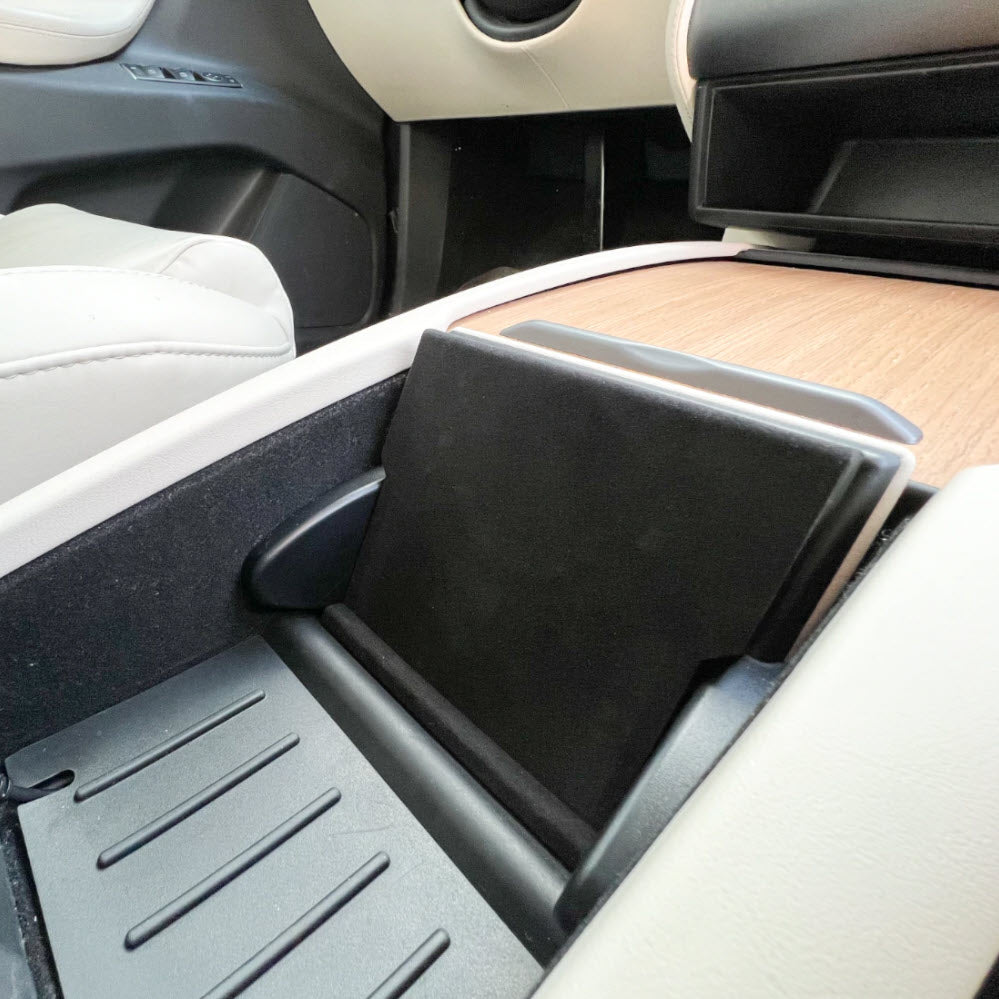 Qi Charger v2 (for pre-Refresh S & X)
Installation
install difficulty: simple
FITMENT
2012-2021 Tesla Model S
2015-2022 Tesla Model X

Designed in Norway by a fellow Tesla enthusiast, we're delighted to offer the second generation Qi charging option for your pre-refresh Model S or X. This newest version is fully productionized (not 3D printed). Featuring:

Premium Alcantara-covered charging area

MagSafe compatible for easy drop-in charging (not compatible with iPhone mini), and...

...Drop-in Qi-charging for non-MagSafe phones
Each charger is supplied with a cable to plug into the USB ports at the back of your center console, and once installed the compartment lid can be closed as normal.
Check out the how-to video below for installation and usage.
The MagSafe magnets work best with the iPhone 12 and onwards (all models). for Android, the included magnetic arms help ensure a perfect charging alignment every time.
For Model S with the Tegra Infotainment computer, the USB output from the car is too small. Therefore, a 12V adapter is needed, like this.

To check what Infotainment computer you have, from your touchscreen select Controls > Software > Additional Vehicle Information