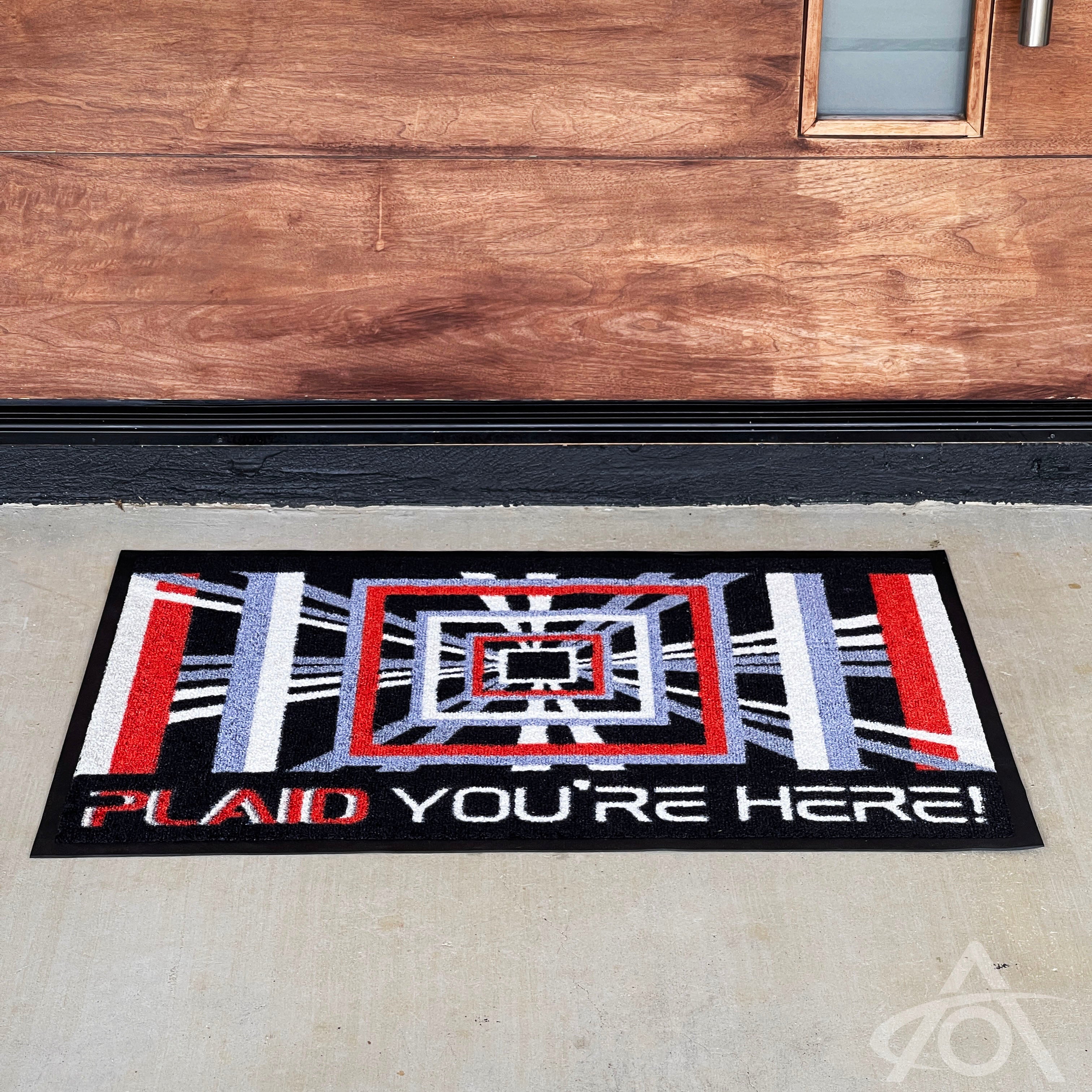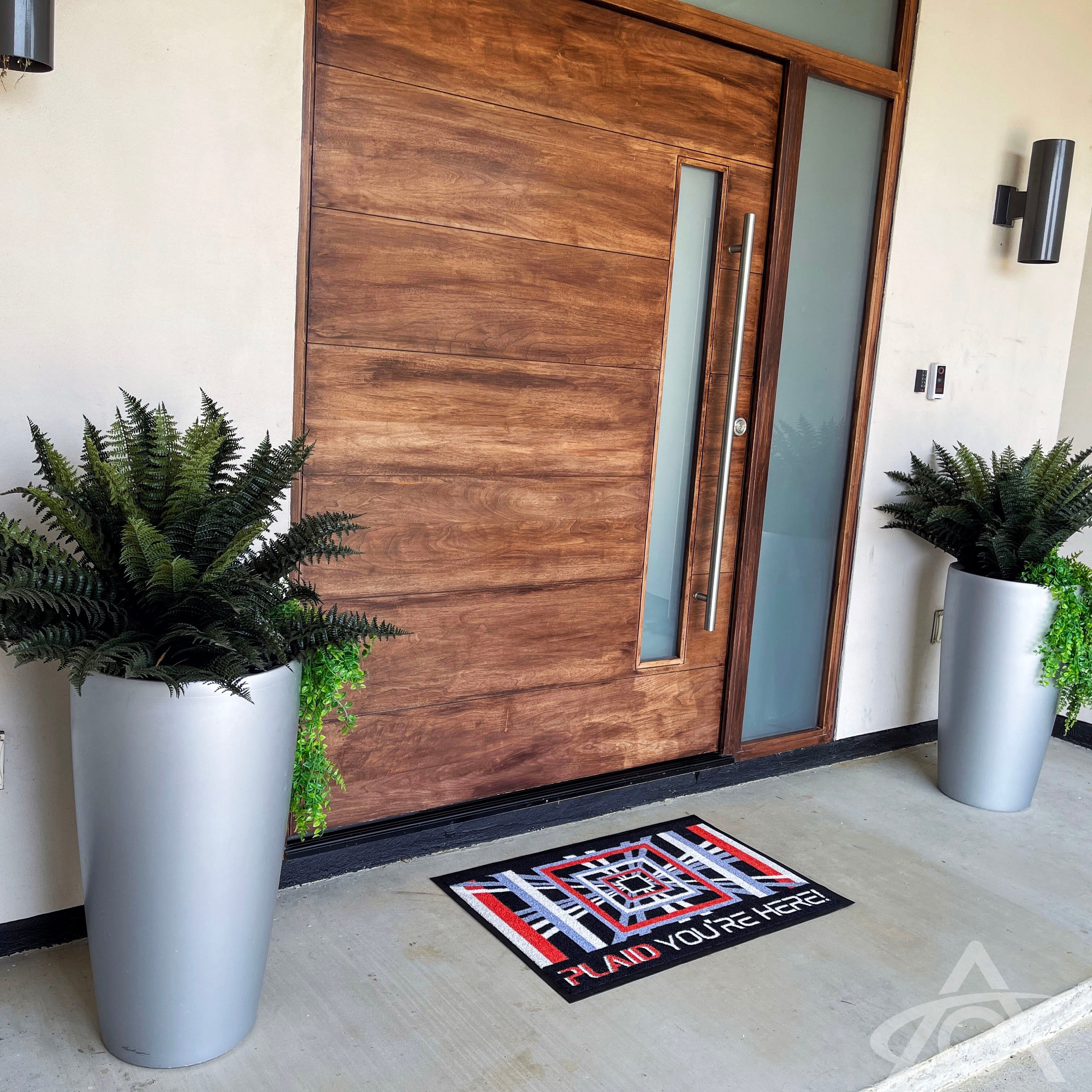 Plaid You're Here Doormat
Installation
install difficulty: simple
This has "gift for that hard to buy for person" written all over it! Well, actually it has an h-i-l-a-r-i-o-u-s pun written on it that's bound to delight any guests, or, likely confuse most of them, but if you know, you know, right?

With a soft, but heavy-duty (and washable) nylon carpet on top, and a solid rubber waterproof backing, this mat is good for any environment...your front door, or, if you're super-fancy, a stepping out mat as you alight from your Tesla!
Measures 3ft x 2ft, or 60cm x 90cm. These things survive anything - we've had one outside for over a year, and it's as good as new.