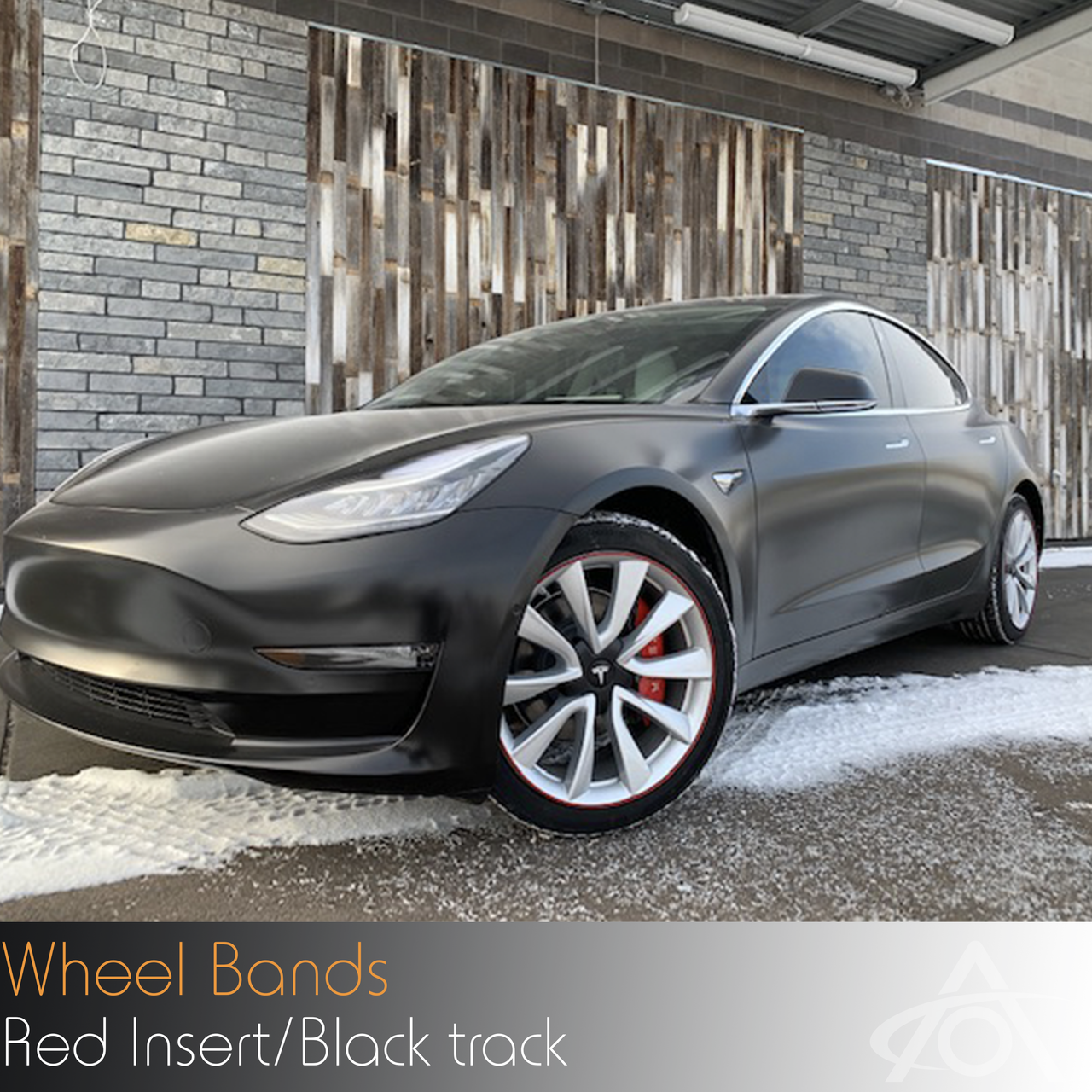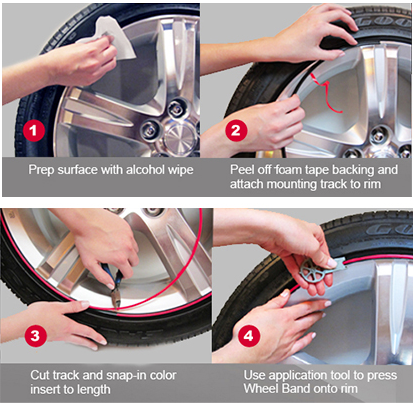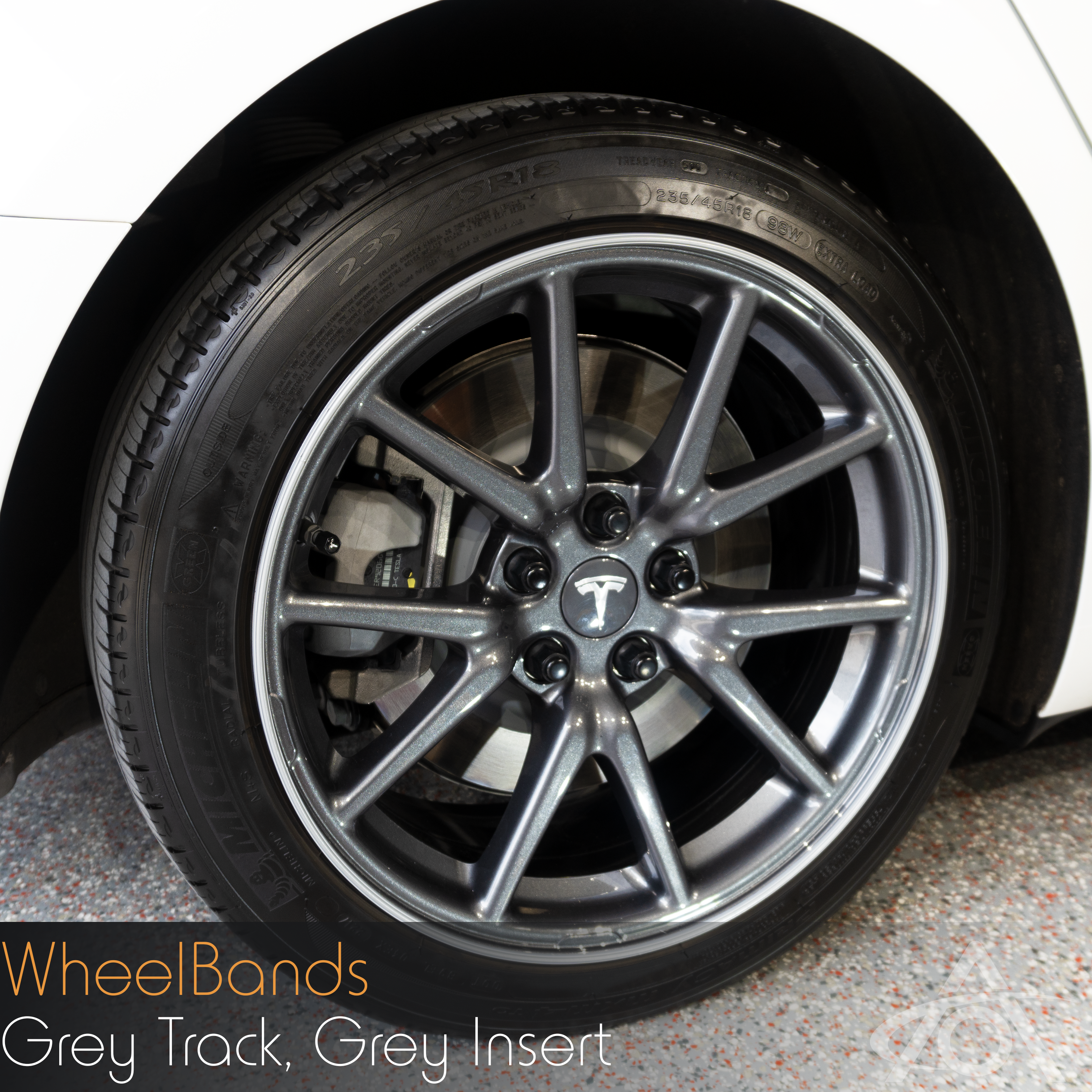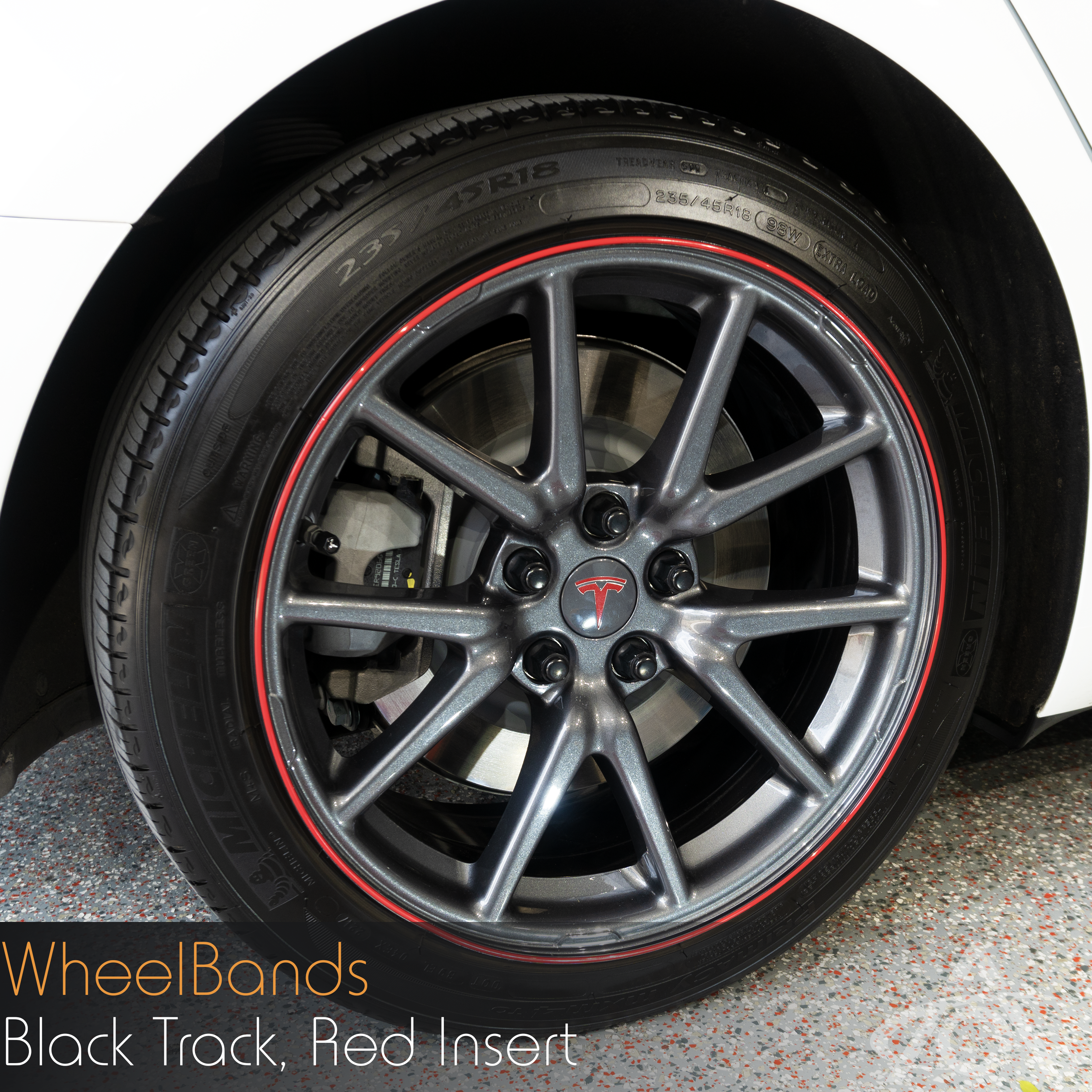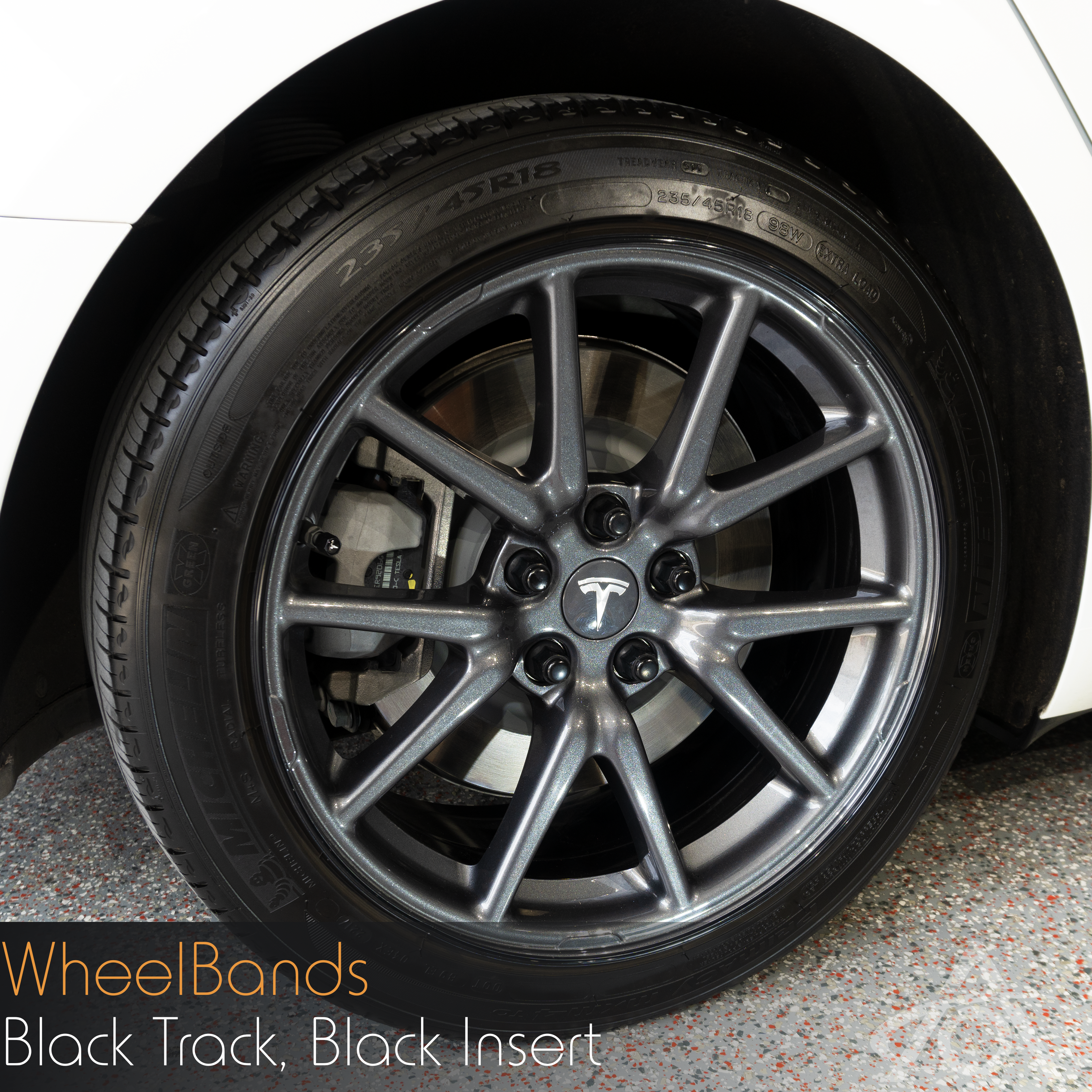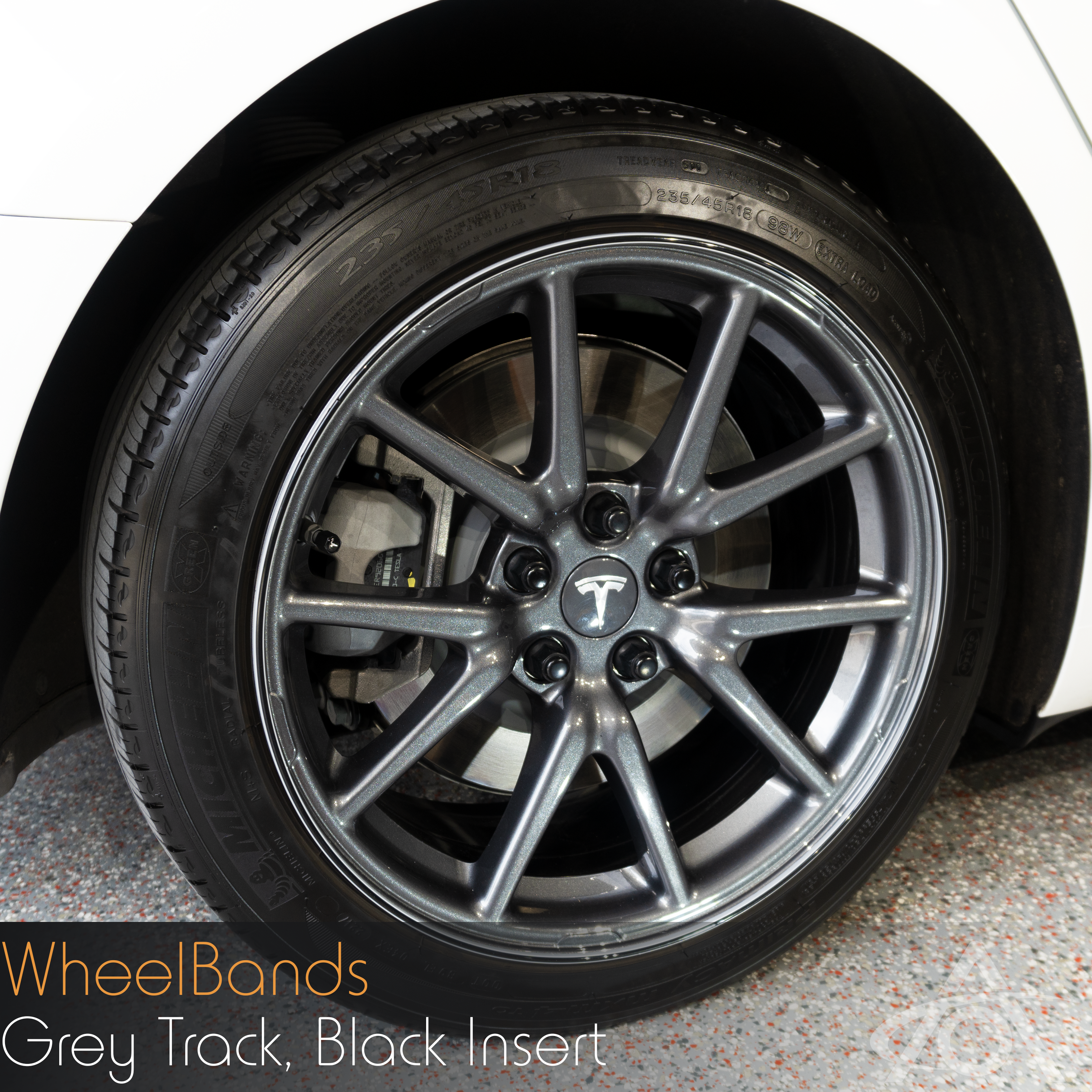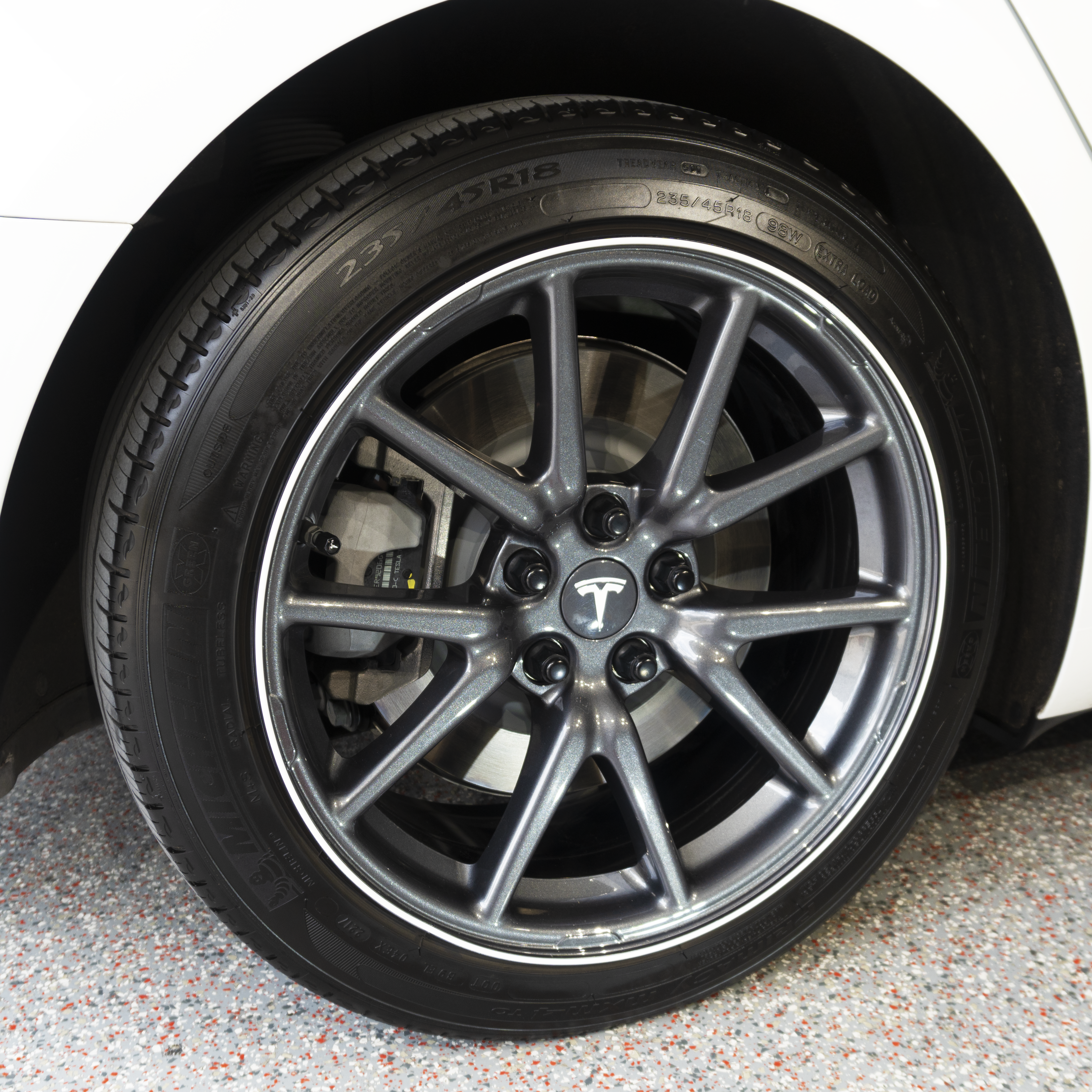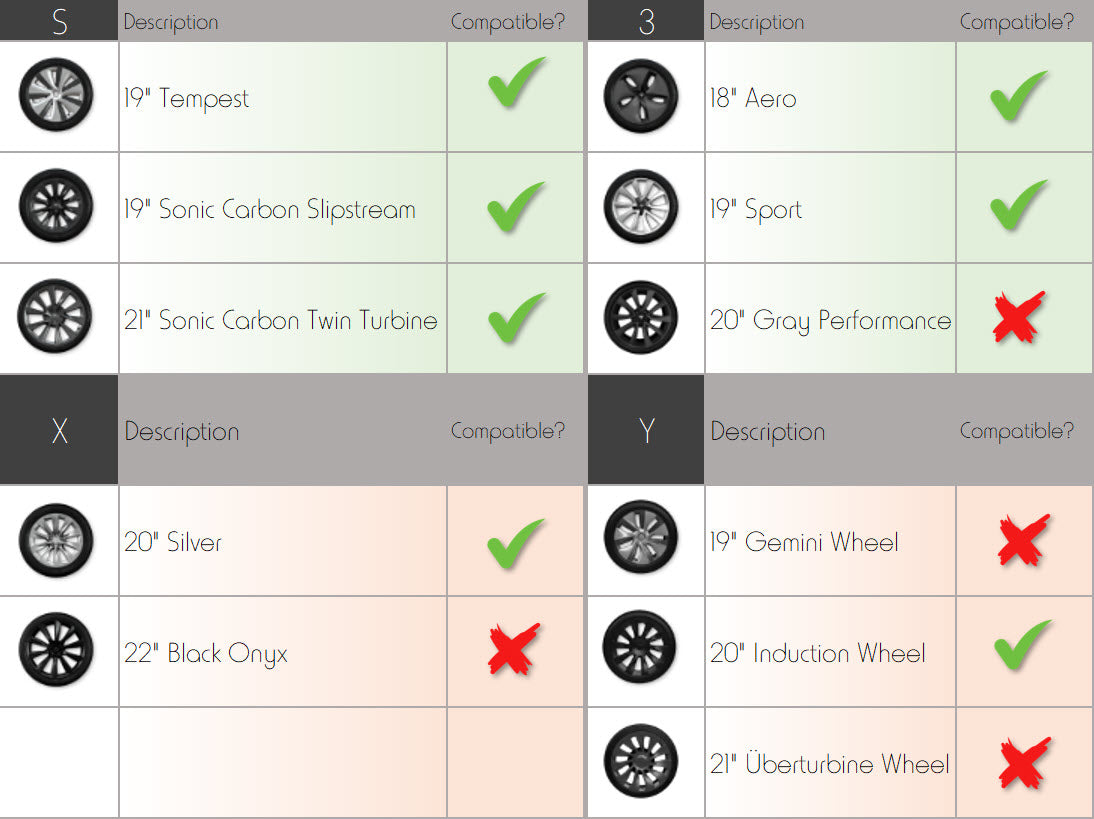 Wheel Bands
Installation
install difficulty: easy
Defending Rims with Style!
Protect your wheels! Unlike many vehicles, EV wheels tend to protrude further than the tire wall, making them very susceptible to curb damage. 
Need proof these work? Check out our IG post here.
Please check the table below for compatibility with your Tesla & Rivian factory wheels:
If you have after-market options, please check that your wheel has a 1/4" bead around the outside edge to stick the wheel bands to.
As always, beware of cheaper clones, Wheel Bands are guaranteed for 2 years, and specifically formulated not to fade.
Made in the USA, they provide protection to your rims, and look great. You can choose a dramatic color to really make your wheels stand out, or the black finish which just blends with the tire, but still provides the same great protection from low-speed 'curb rash'. If you already have some curb rash, then they can be applied over the top of it, as long as it's relatively minor, and there's still a good surface for the wheel band to adhere to.
If you do kiss a curb with your wheel bands, then we also sell single-wheel kits so you don't have to buy another full set.
Each set is supplied with:
Track - enough for at least 4x 22" wheels, choose from Black or Silver
Insert - also enough for at least 4 x 22" wheels, choose from multiple colors - all UV-stable
Wipes, application tool and full instructions
Find more information at our FAQ here.