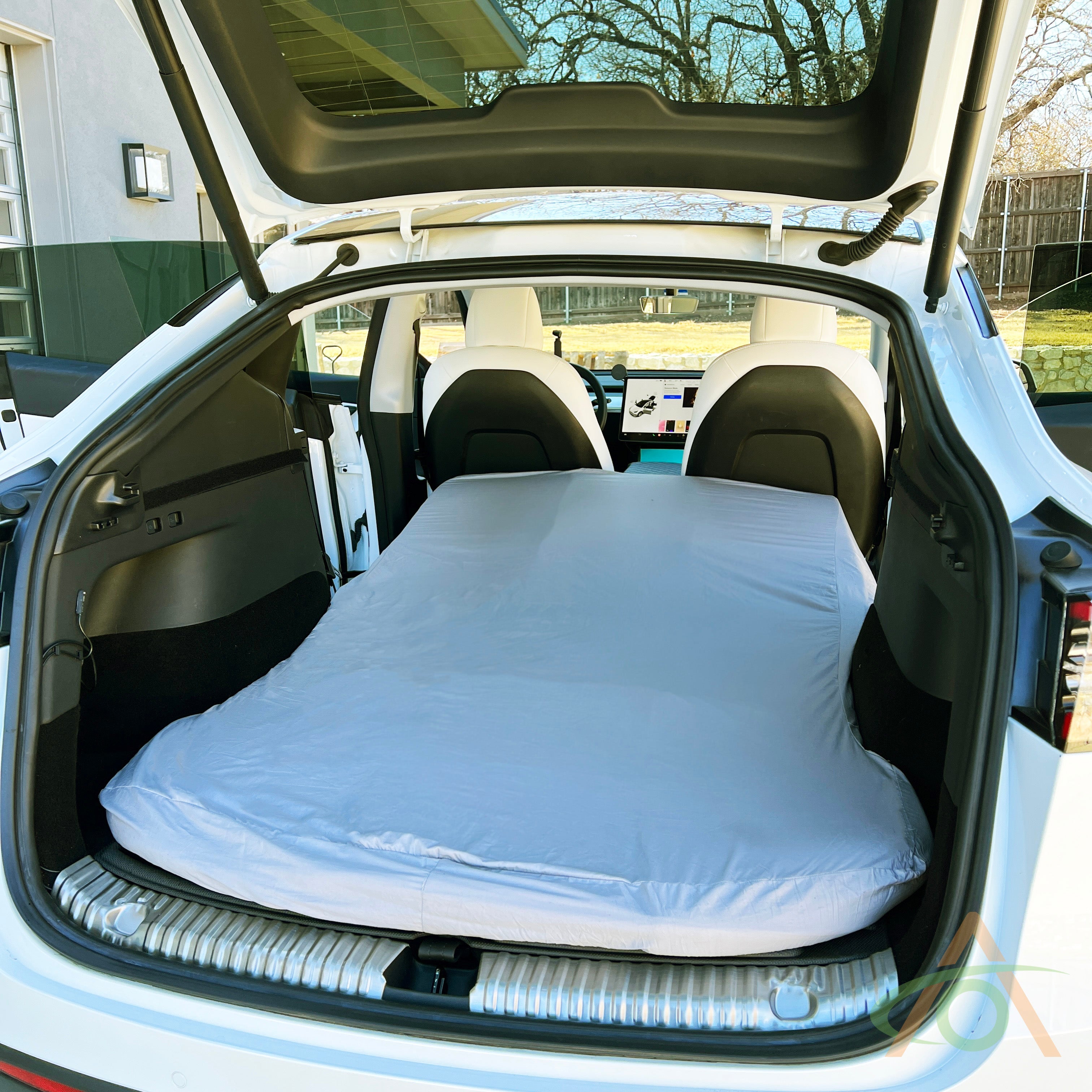 Model Y Camping Mattress
Installation
install difficulty: simple
FITMENT
2020-2023 Tesla Model Y

Who needs hotels when you can camp or overnight in your Model Y! Just drop the seats, assemble the three sections, fight with the fitted sheet, turn on camp mode, and you're done!
Featuring:
Perfect-fit memory foam sections (2.36" / 60mm deep) covered with a plush outer for maximum comfort, and velcro to keep everything in place. The 'head end' has a rigid board to provide support beyond the top of the folded-down rear seats
Cotton fitted sheet to cover the three mattress sections
Fits into a compact storage bag that fits in the frunk or lower trunk
Overall dimensions:

Inches: 74.8 x 41.7 x 2.36
cm: 190 x 106 x 6
In the photos (cushions not included!) you can see that with the front seats in a normal position, the top-to-toe measurement with the trunk closed is 74", or 188cm. If you're taller, the front seats can be moved forward to buy you another 6"/15cm, but your toesies will stick out the end of the mattress.
Please note, due to the size of this item, it can currently only be shipped to the Lower 48 states.