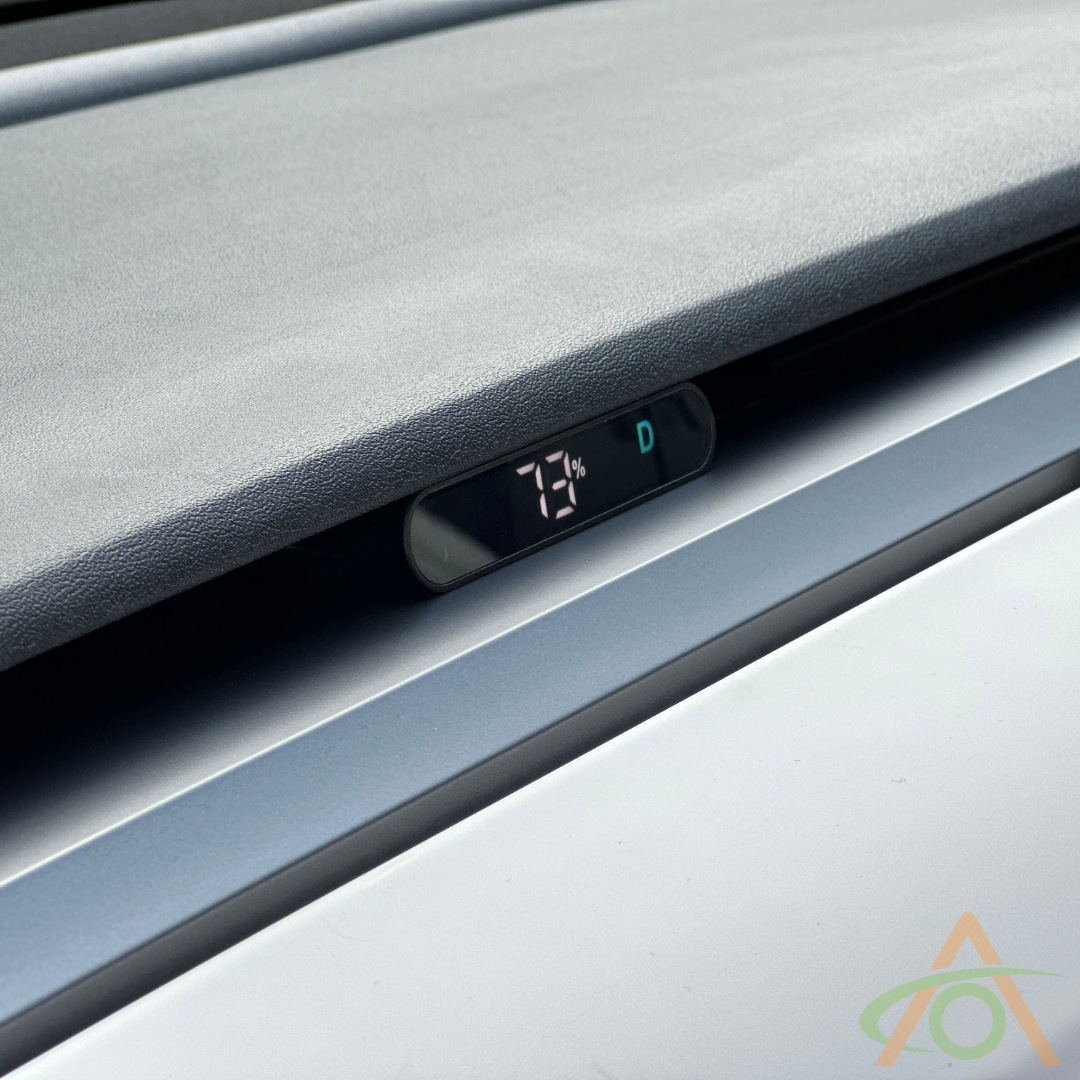 Mini Dash Display for Model 3 & Y
Installation
install difficulty: easy
FITMENT
2019-2023 Tesla Model 3
2020-2023 Tesla Model Y Check Compatibility Notes

Please note, NOT compatible with 2018 Model 3s or Austin-built Mid-Range (LFP battery) Model Y's at this time. If you're not sure, check your VIN.
Looking for a small 'heads up' display for your Model 3 or Y?

This elegant solution is easy to install, and provides the following real-time information:
Turn Signals
Speed (mph or kmph, depending on the units your car is set to)
Gear (D, N or R)
Battery % (when not in gear, or when stationary for >5 seconds)
Why do we love this? First, the simplicity. Installing it just take 10 minutes, and it gives you all the basic information you need. It doesn't tie up your phone, you don't need to plug anything into the main computer, and it's 100% reversable, since it just 'wedges' into your A/C slot. It's also completely real-time, there's no lag at all, and it automatically adapts to whatever units you have your car set to (miles or kilometers).