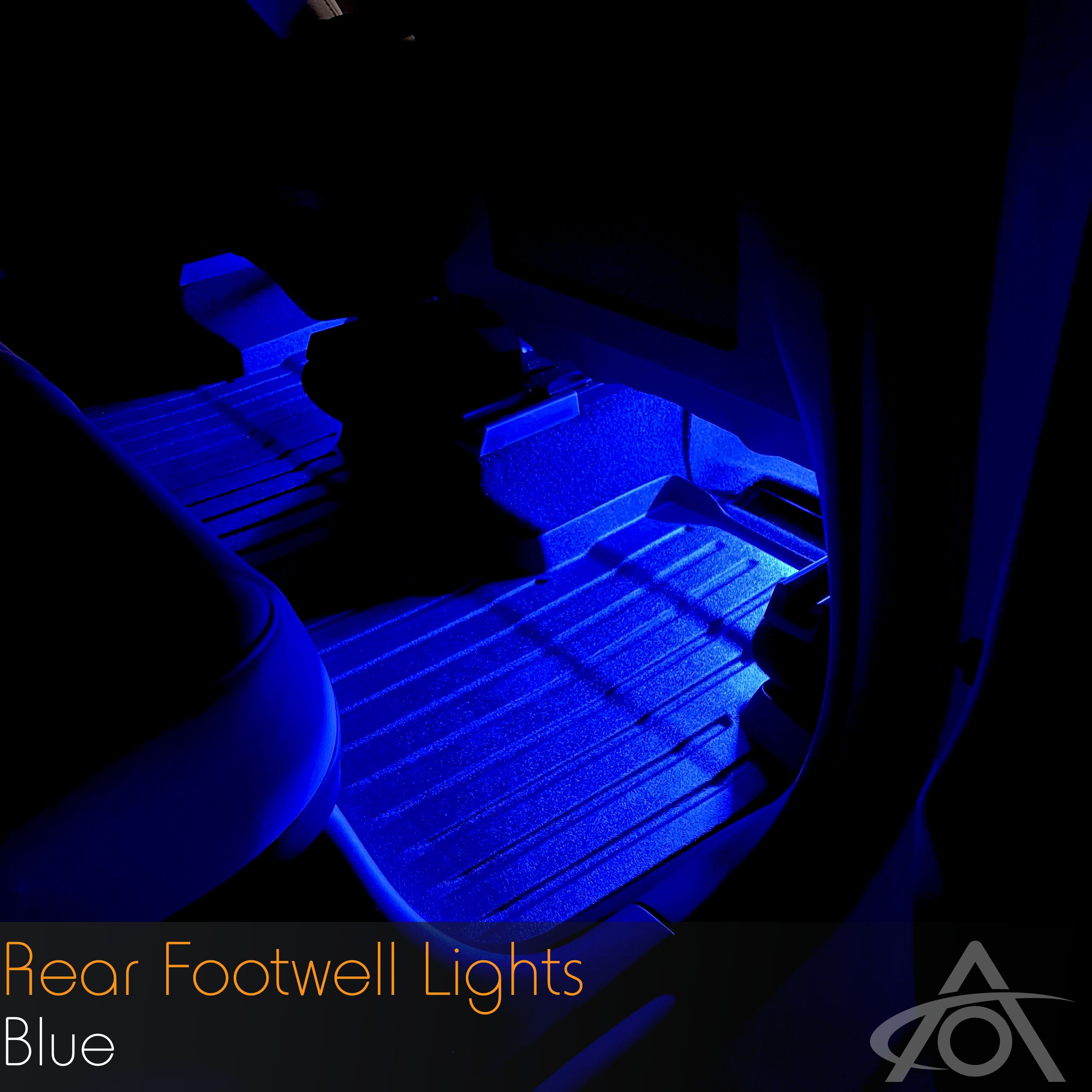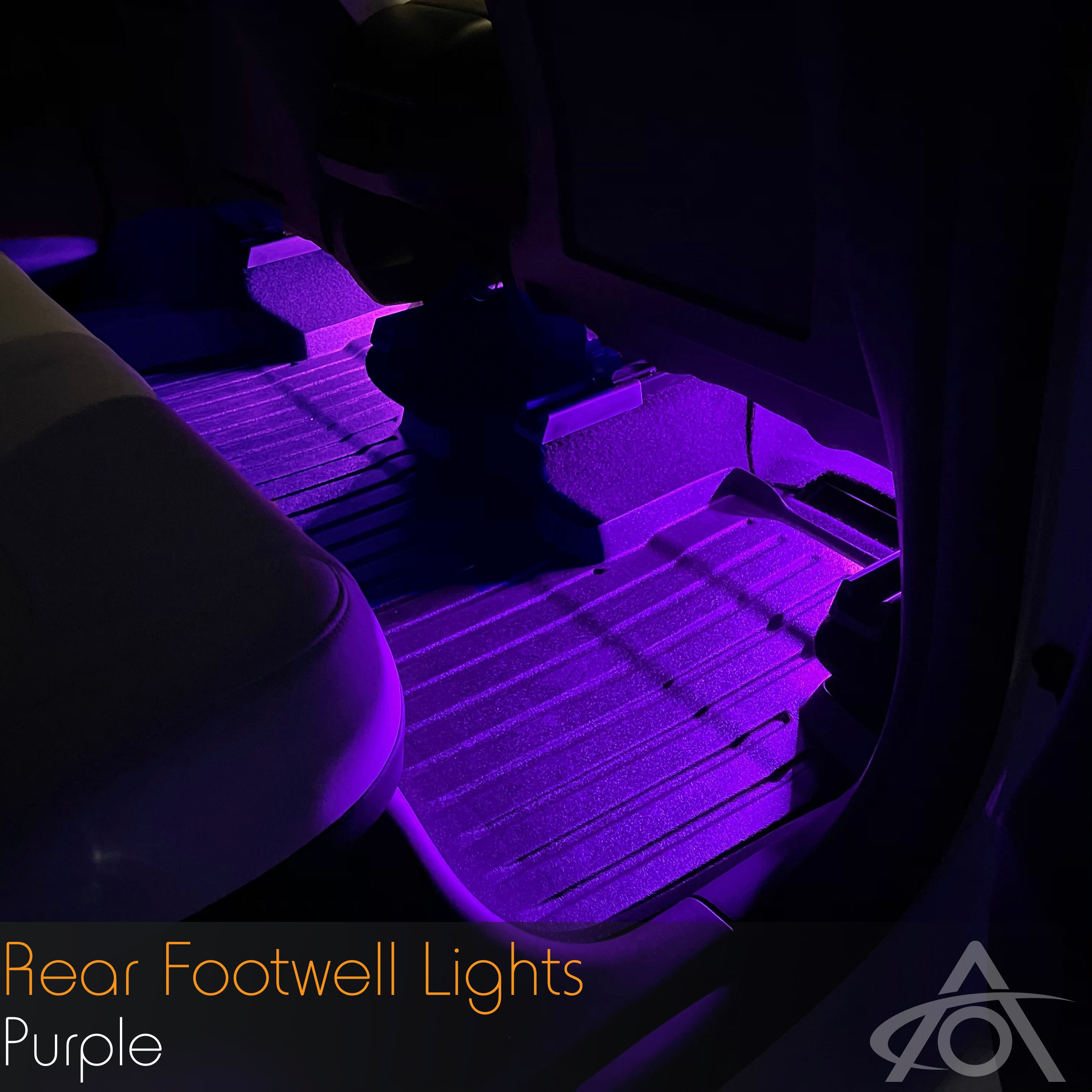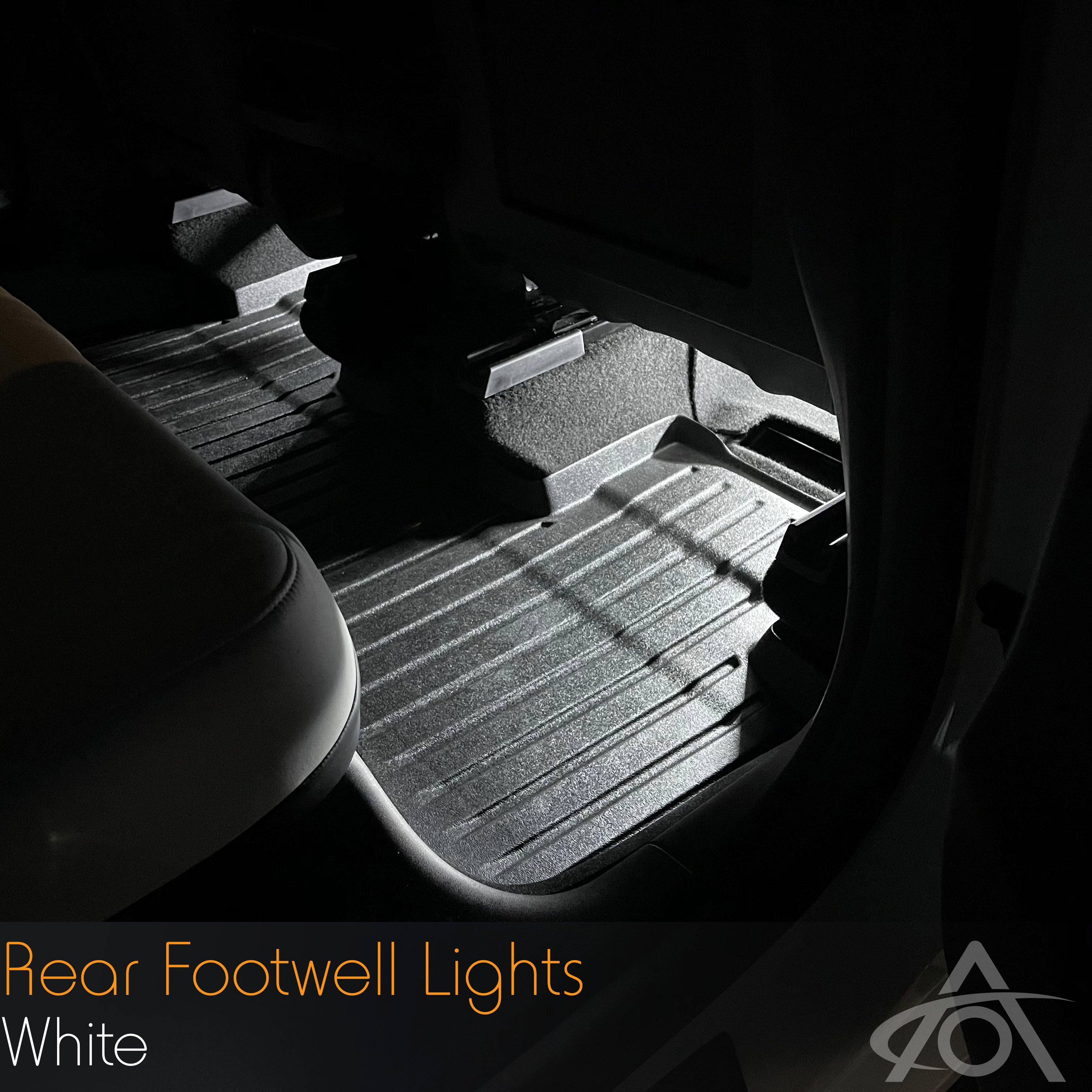 Premium Rear Footwell Lights for Model 3/Y
Installation
install difficulty: easy
FITMENT
2018-2023 Tesla Model 3 Check Compatibility Notes
2020-2023 Tesla Model Y

Finally! A premium rear footwell solution for your Model 3 & Y! These are compatible with all Model Y's, and all premium versions of Model 3 - basically, if you have front footwell lights, then these will work for you. They're designed to dim when the front footwells dim (i.e. when the car is taken out of Park); the photos show the maximum (undimmed) brightness.
Each kit includes two rear footwell lights, one for each side, and feature:
Plug and Play Installation

- it helps to be bendy during installation, but it's easy, no wire-taps required and no errors

Dimming Support

- Model 3/Y dims the front footwell lights when the car is in drive, so we designed these to match that behavior

CE-Rated

- Like all of our lights, they're CE rated, so you can be confident they're high-quality

Lifetime warranty

- As with all of our lights, if you have any issues with them in the future, we've got your back
Once installed, the 12-element LED strips cast a bright light that beautifully lights up the rear footwells, making a great (and much-needed) addition to the ambient lighting in your car.
Installation takes 10-15 minutes per side, the only tool you might need (some cars have a T20 screw holding up the front footwell panels, others don't) is a T20 Torx screwdriver.