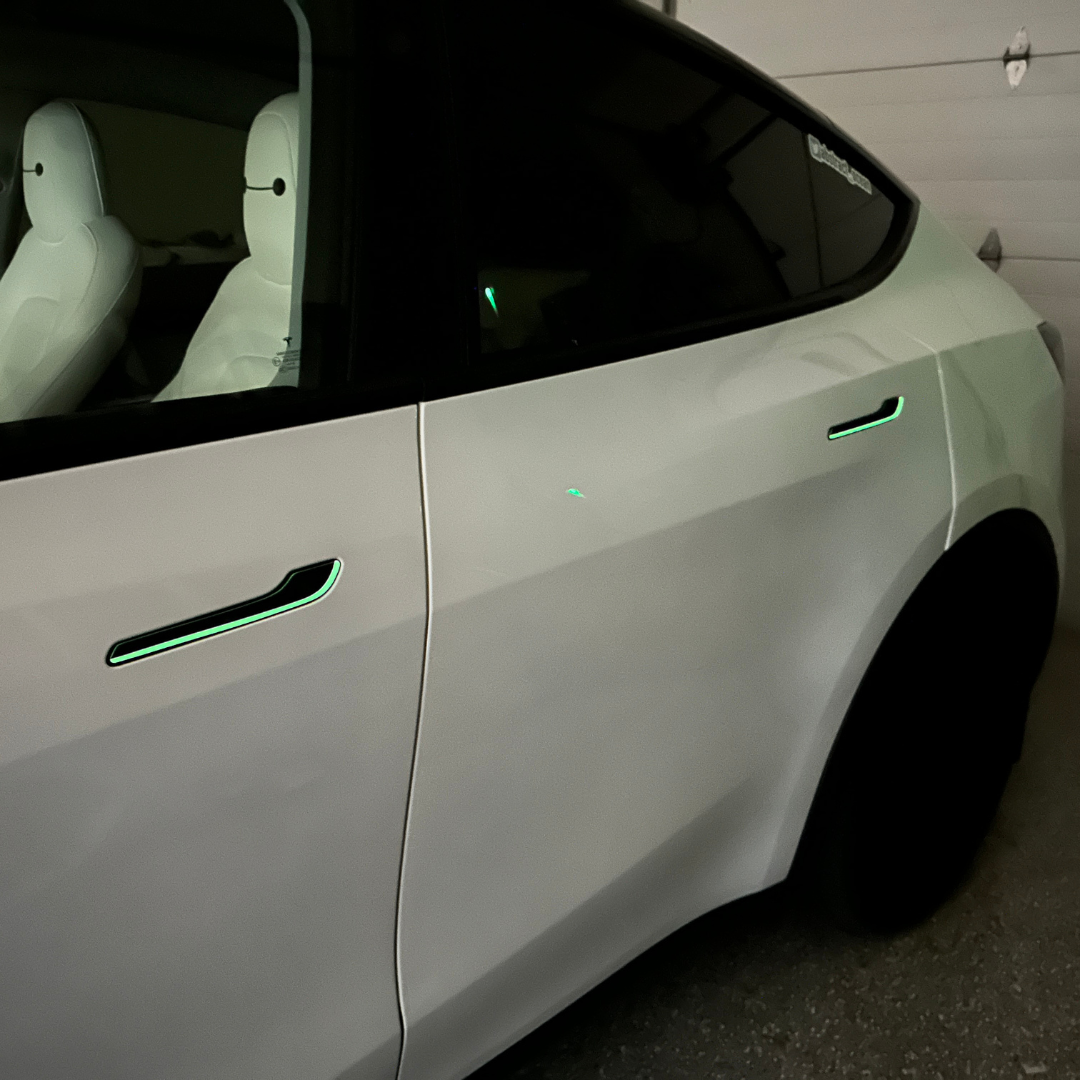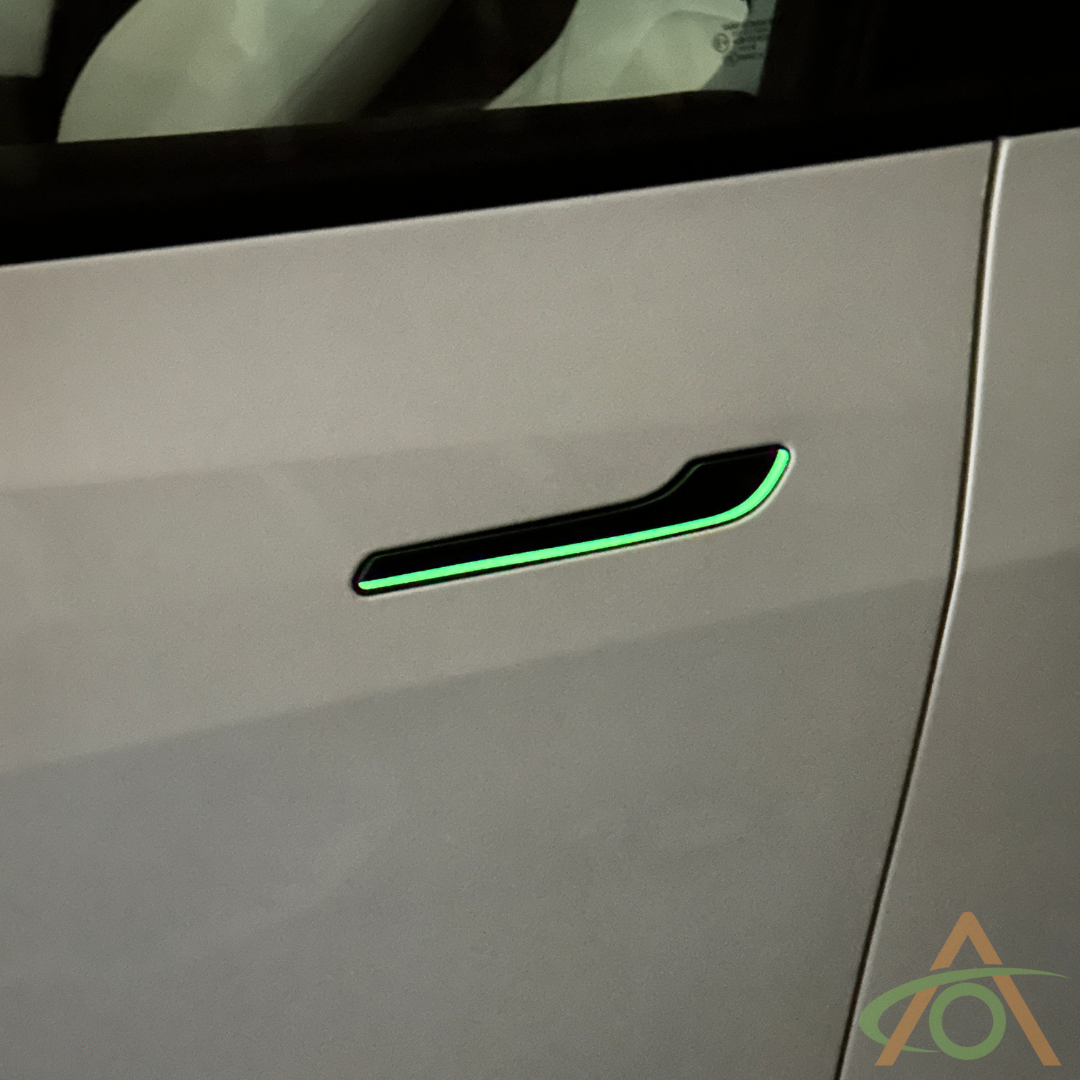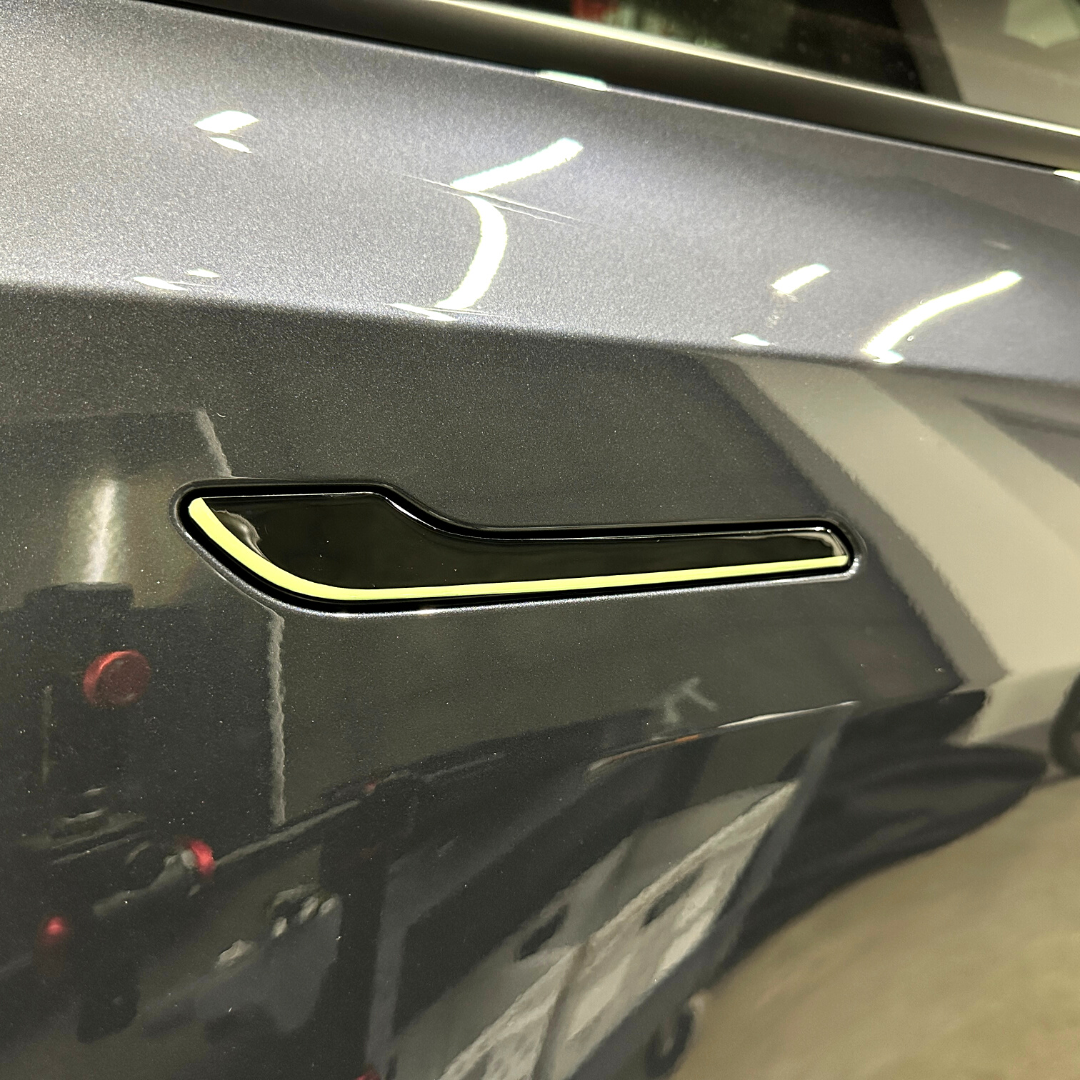 Glow in the Dark Handle Covers for Model 3 & Y (set of 4)
Installation
install difficulty: simple
FITMENT
2018-2023 Tesla Model 3
2020-2023 Tesla Model Y

These covers are a great little upgrade for your 3 or Y, adding both protection and functionality, with an easy installation. Features:
Made from UV-stable polyurethane (not vinyl or silicone) to provide a nice, tactile feel to your handles whilst offering protection
Glossy Black base color, with a

noctilucent (glow in the dark) highlighting stripe across the bottom edge

Easy, self-stick application, just clean, align and apply!
Based on our testing, if the car sees any daylight during the day, there's a strong, visible glow for at least 4-5 hours after sunset, exposure to artificial light (garage lights, street lights) will increase the glow duration. If you have an earlier Model 3 with chrome handles, these are an easy way to change the color, since they provide full edge-to-edge coverage (internal surfaces will not be covered of course).