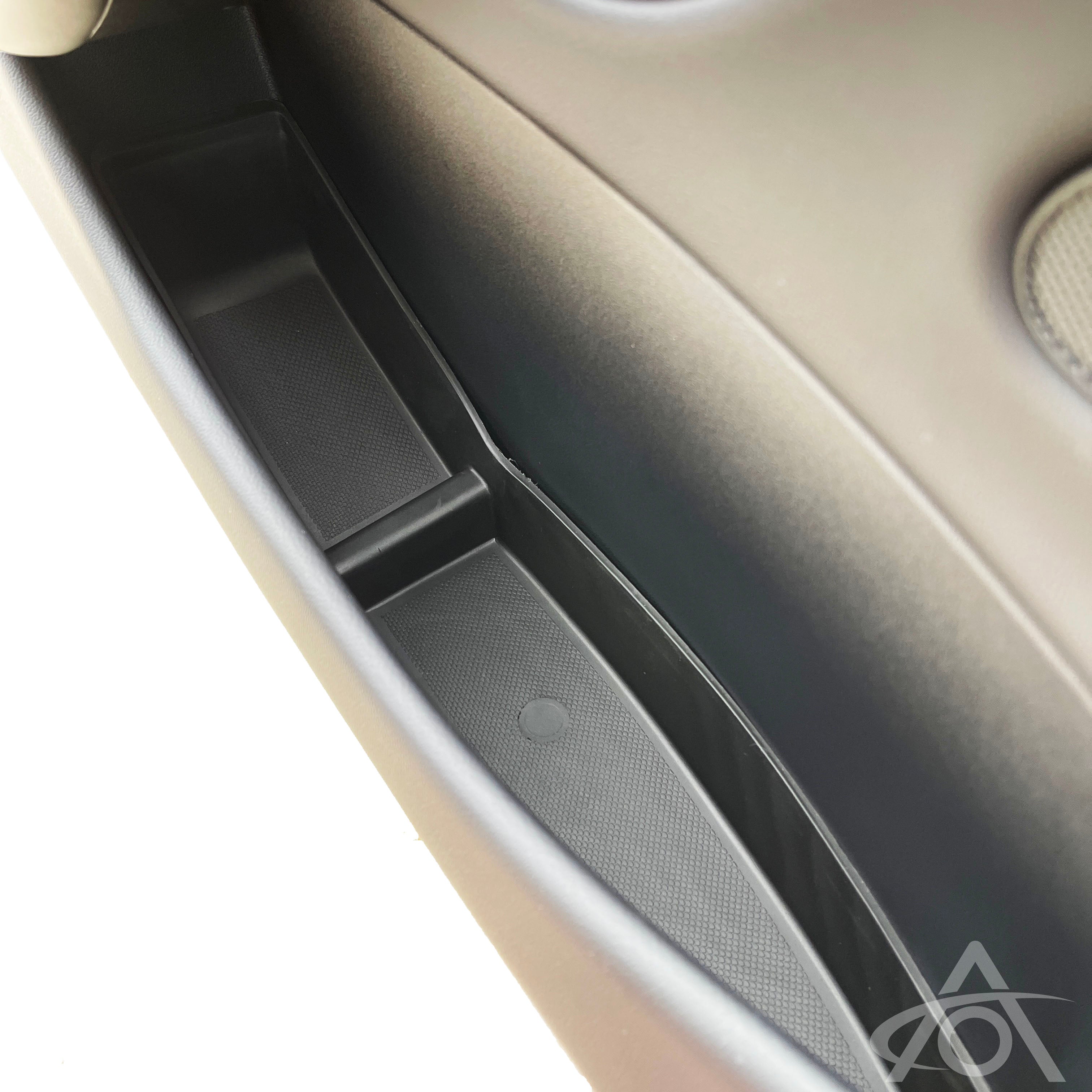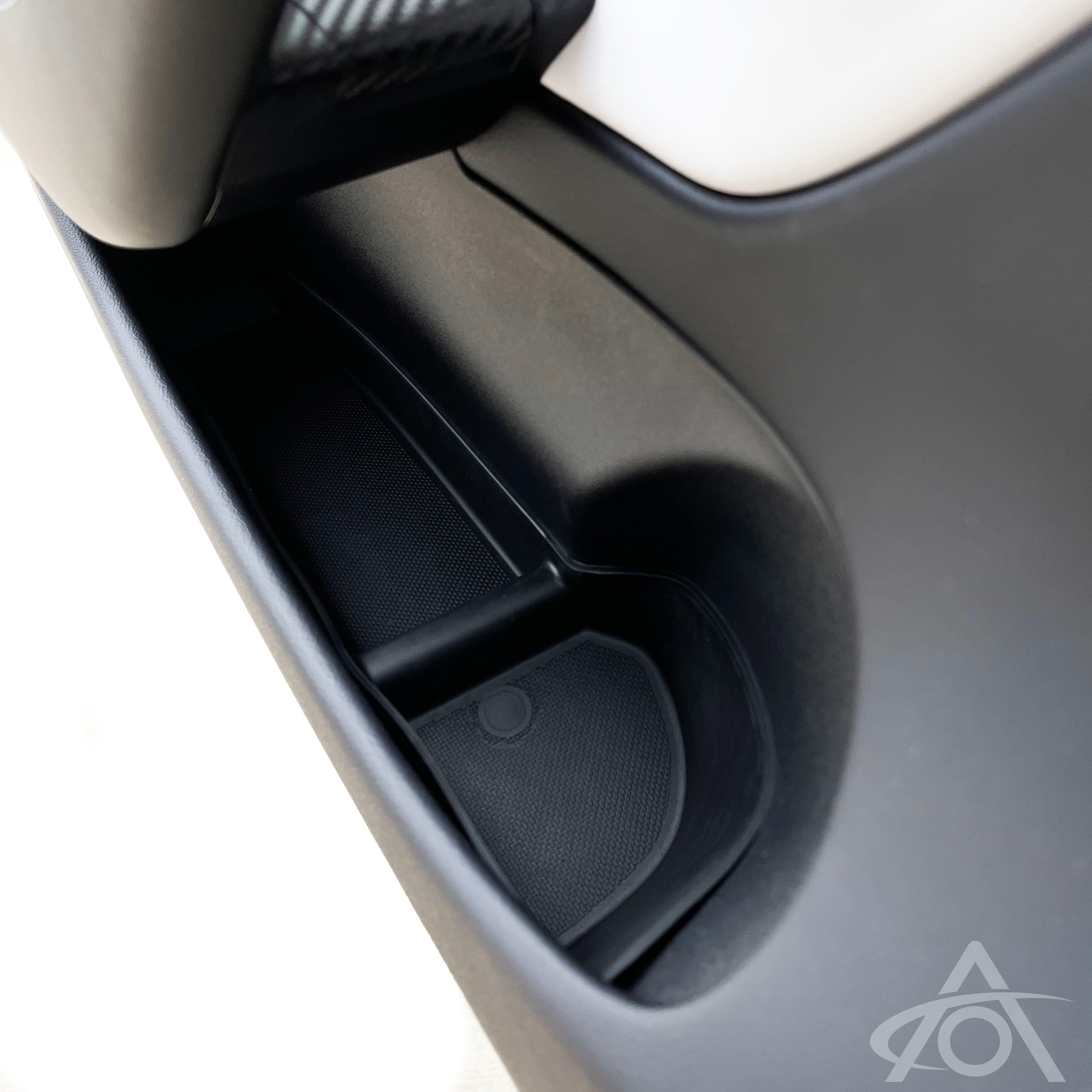 Model 3 & Y Door Liners
Installation
install difficulty: simple
FITMENT
2018-2021 Tesla Model 3
2020-2023 Tesla Model Y

Please Check the Compatibility Notes!
Do your door bins (pockets) get full of junk? I mean, 'bin' is in the name, so it's only fair they do. It's not that much of a big deal to dig in there and pull out all the grub and junk, and then trundle the vacuum over to clean out the crumbs, but, if that doesn't sound like fun, we have a solution for you!
The rubber door liner are perfectly molded to the shape of the door pocket, and just drop in. Unlike flat mats, you can take these out, and everything in the door bin/pocket comes with them, for easy dumping in the trash. They'll even fit in your dishwasher (top shelf only) if they need a deep clean!
Sold as a set of four, since your Model 3 or Y has four doors. We're sometimes smart.