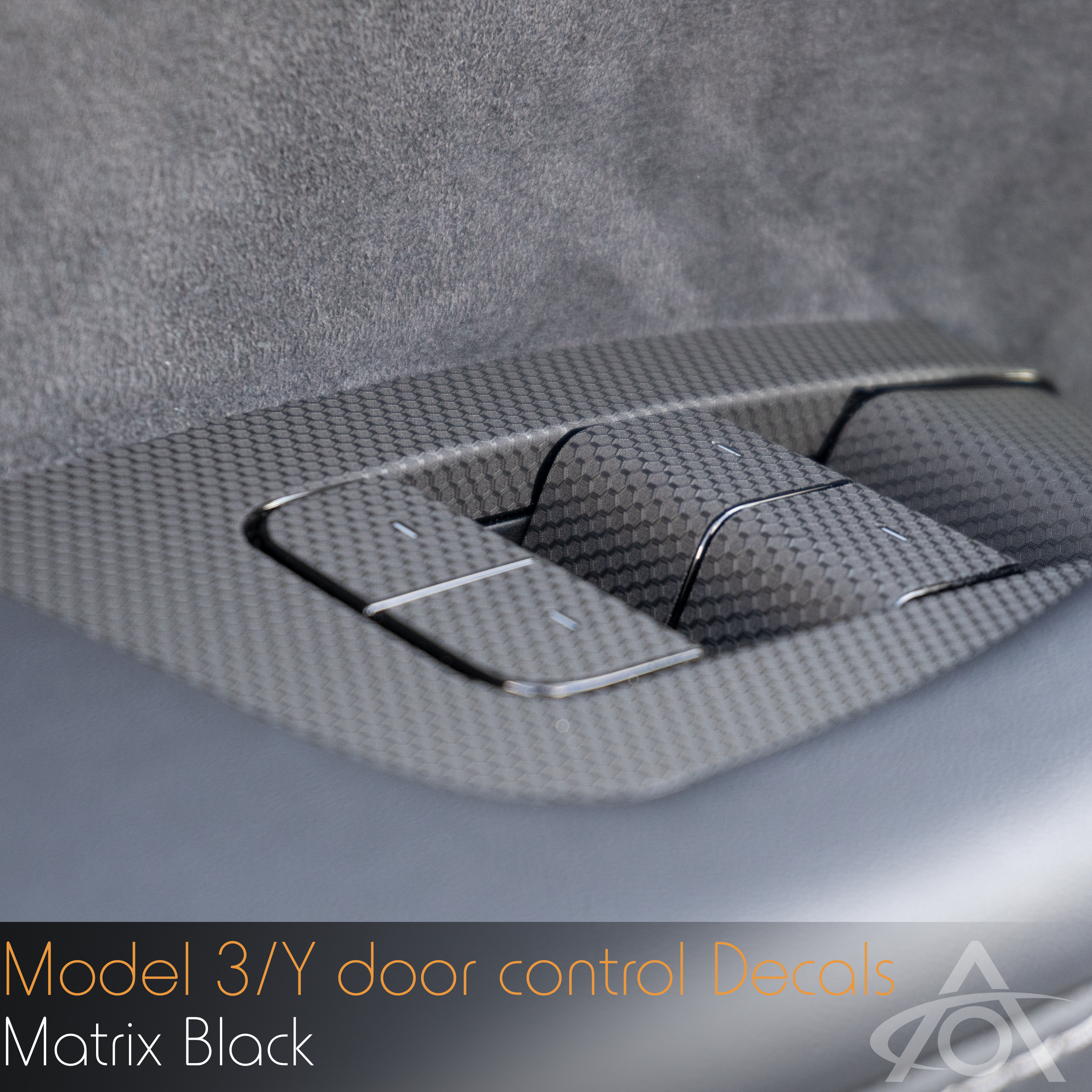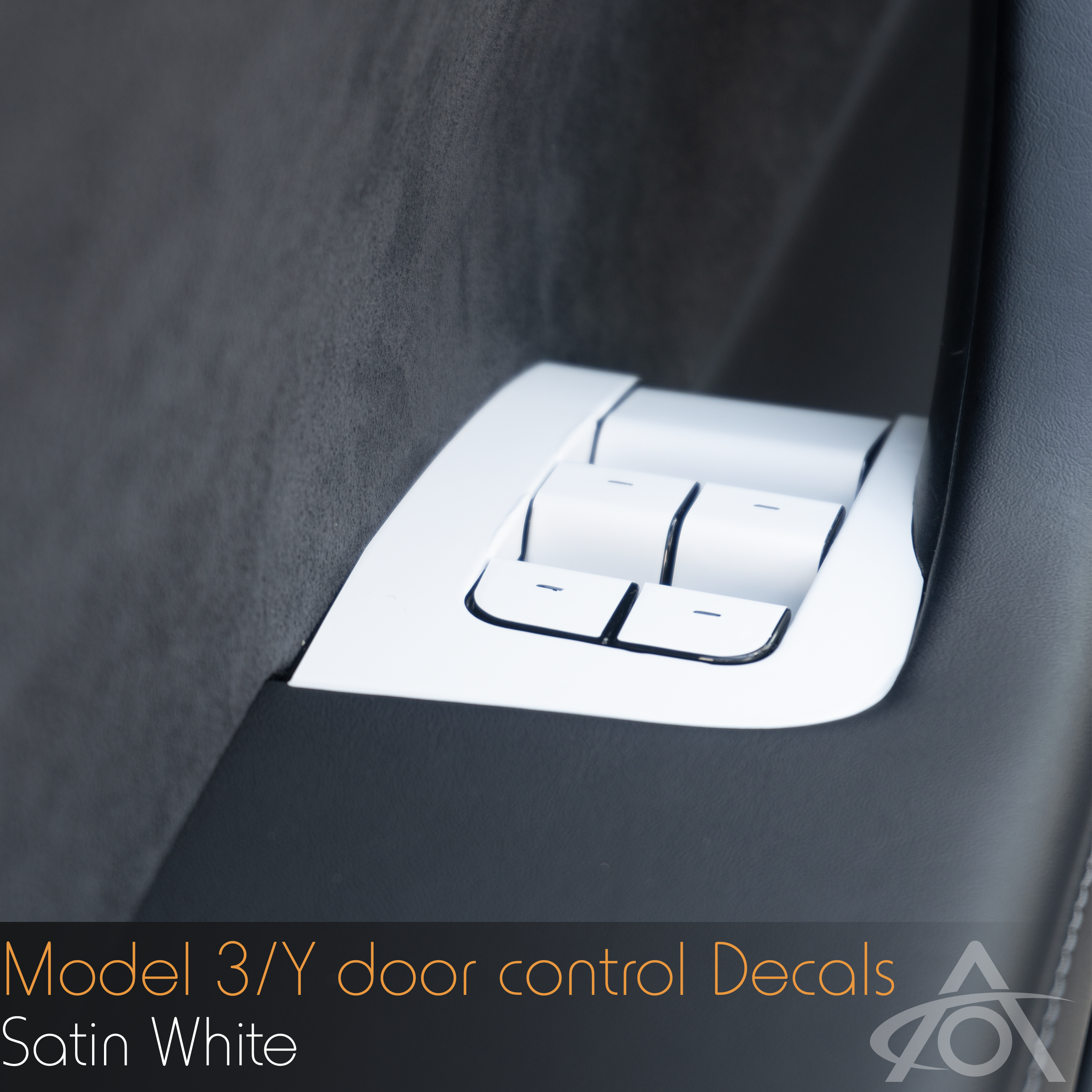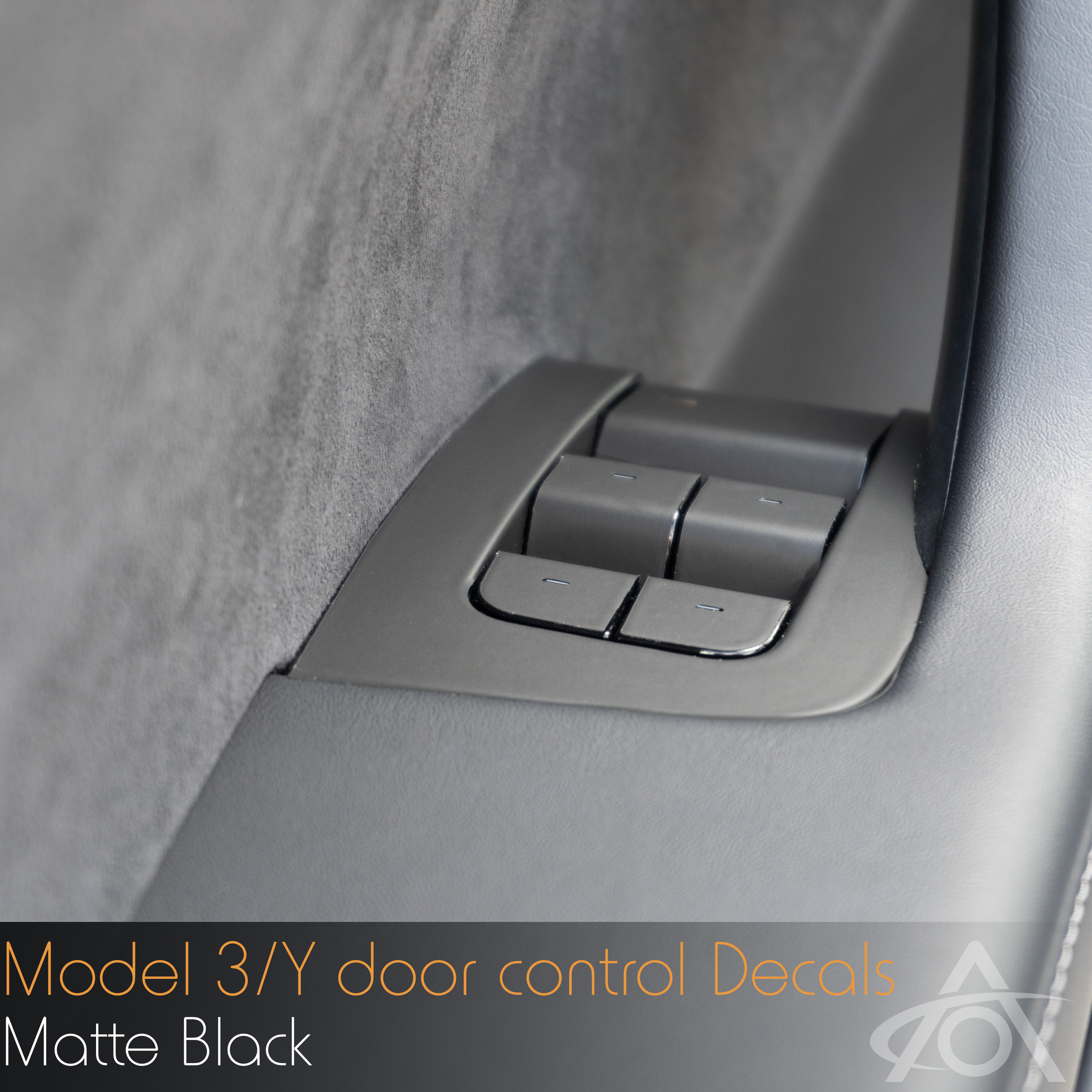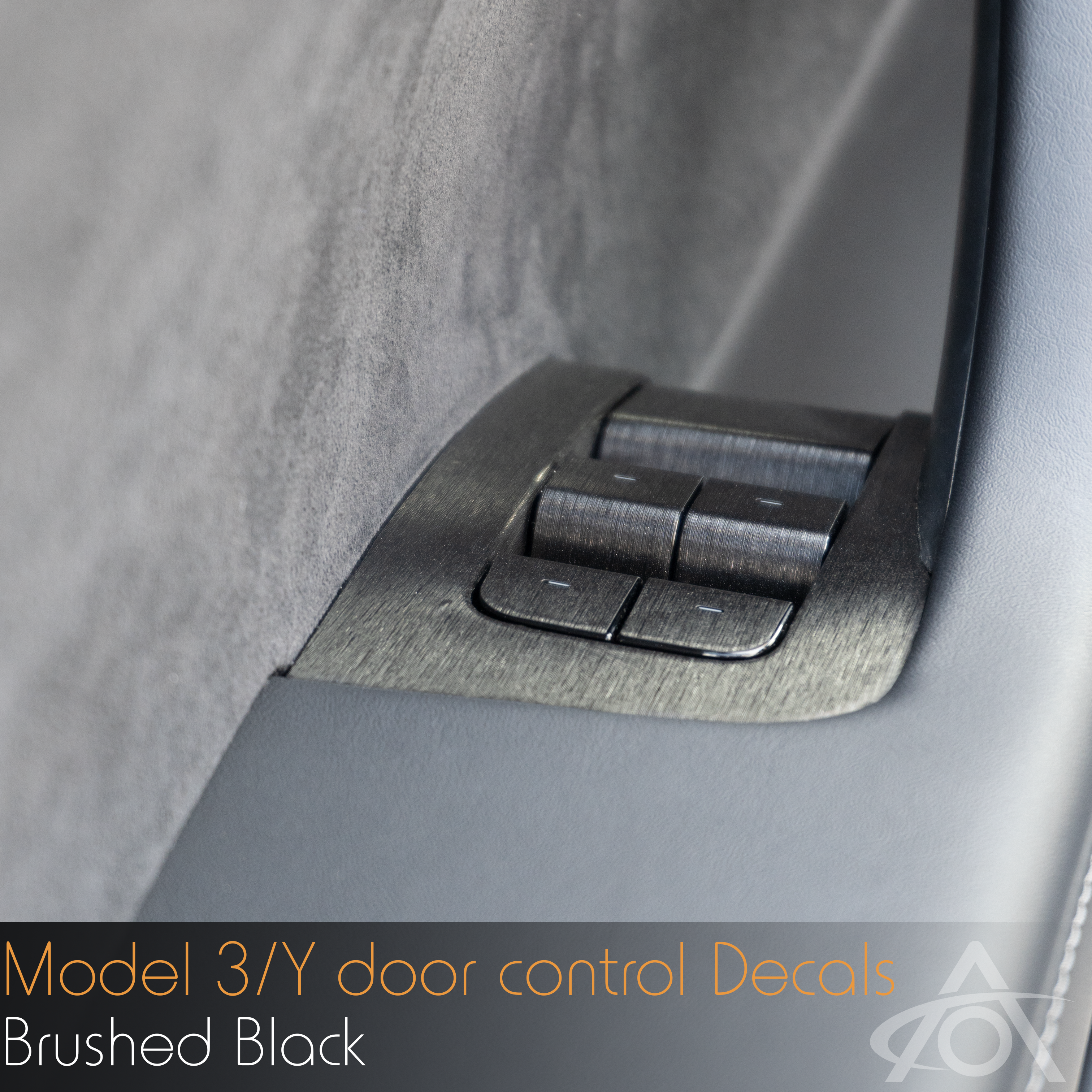 Window and Door Control Decals for Model 3 & Y
Installation
install difficulty: simple
FITMENT
2018-2023 Tesla Model 3
2020-2023 Tesla Model Y


Driver Side:

Left-Hand Drive (US, most of EU)
Our door control wraps allow you to cover the piano black factory finish on the door/window controls with vinyl; this enhances the look, protects the plastic, and dramatically reduces fingerprints. Match this with wraps for your Model 3 center console, steering wheel and dash! You'll also see our door release buttons in the video; you don't need them, as this kit covers all the buttons, but they're a great upgrade!
Note: Model Ys since August 2020 & 2021 Model 3s have been shipping with a new door-exit button that features an overhead view of the car. The door exit buttons included here are not compatible, as the shape would be too difficult to line up. The rest of the kit is fine, but if you want to cover every square inch of the surface know that the door exit buttons will still be exposed.
As with all our vinyl decals, we use 3M 2080 vinyl; this is the best on the market, and conforms well to complex shapes. As some of the pieces are quite fiddly to install, we provide two full sets. One set is fully weeded, so it's ready to install. The backup set is not weeded, meaning that you simply peel off the piece(s) you need.
Aside from the vinyl, you'll also get some wipes and and a soft squeegee in the kit.
We've taken a lot of time designing this kit, and all the button decals are over-sized, which allows them to fully wrap the buttons; this prevents the vinyl coming up at the edges on frequently-used switches (this is why we prototype for months!).