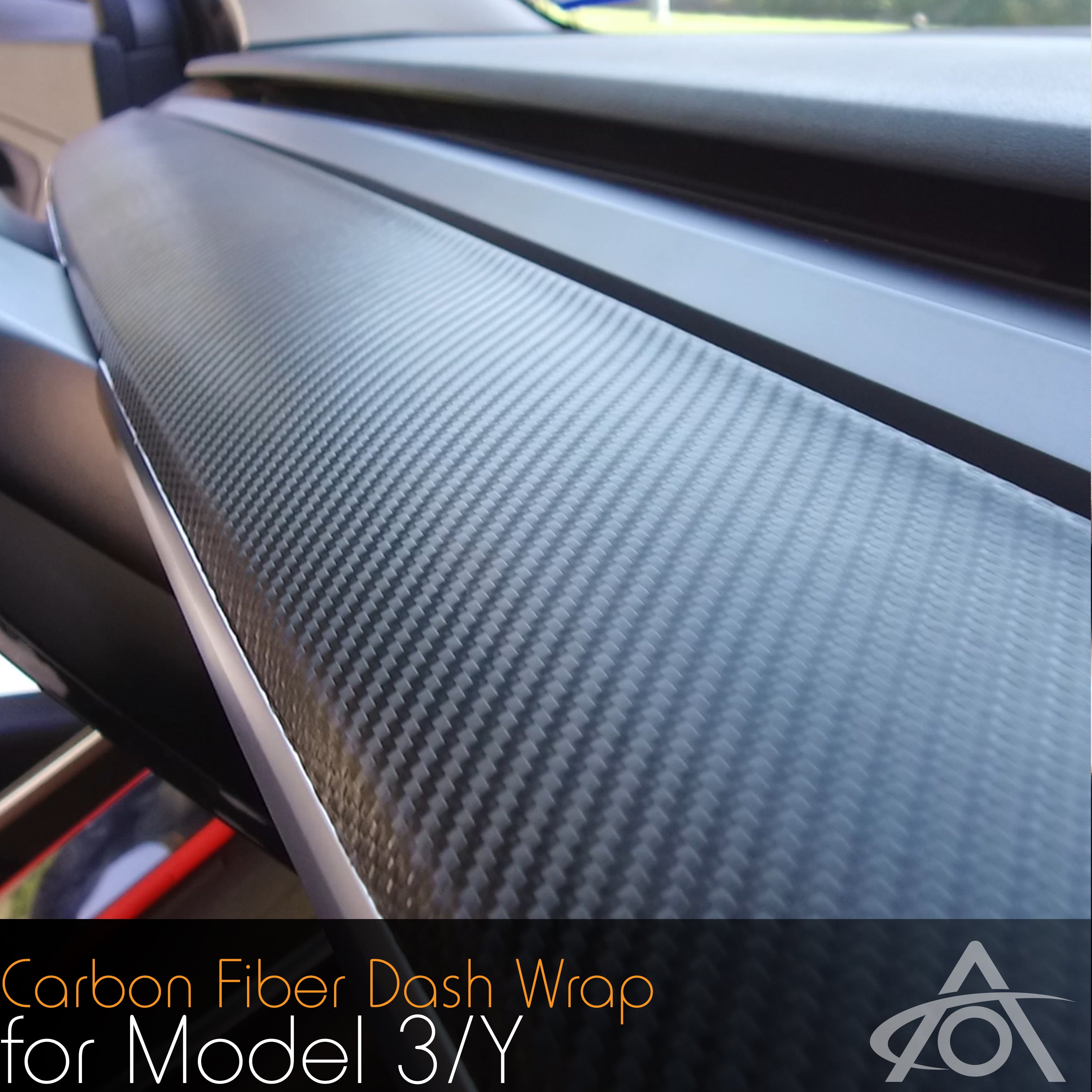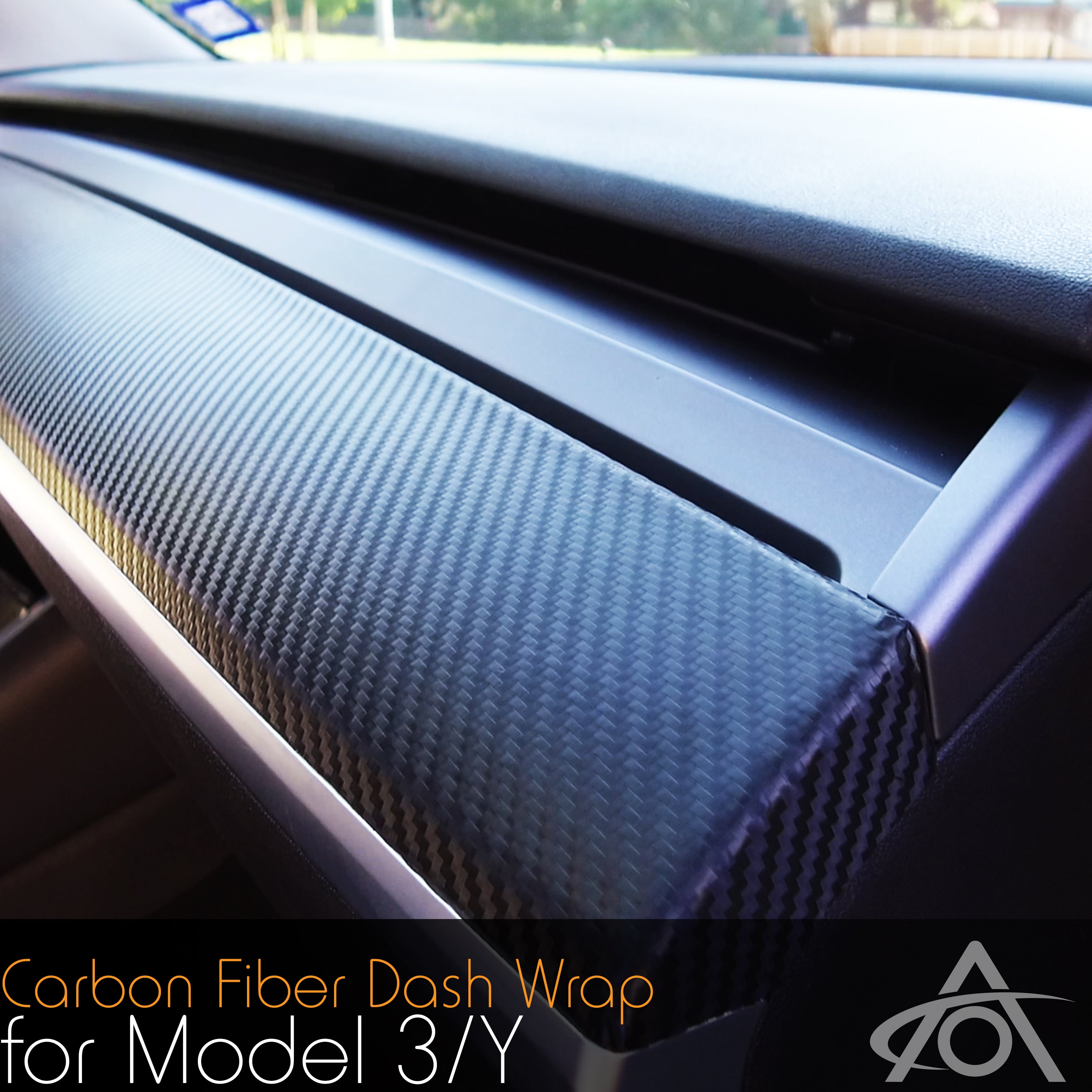 Dash Wrap for the Tesla Model 3 & Y
Installation
install difficulty: moderate
FITMENT
2018-2023 Tesla Model 3
2020-2023 Tesla Model Y


Installation Option:

Knifeless Tape
Do you think the wood dash is a bit out of place in the Model 3 & Y? So do we, so we've created a vinyl wrap to cover the wood with something more modern!
Let's start out by saying that this is not the easiest install. There are videos showing the process in some detail, and we recommend you watch them before ordering to make sure you're happy. You'll find it below under the Installation tab. We offer two versions, each with a different installation process.
Knifeless Tape Version. With this option, the fitting is (arguably!) a little easier, as you only have one edge to align, the other edge you cut, once installed, with the knifeless tape
Full-cut Version. (only for Matrix Black and Black Carbon Fiber, the most popular options). With this option, all edges are cut to perfectly fit your dash, with separate end-pieces to make things a little easier.
If you have the newer Model 3 doors with the trim that matches and wraps around from the dash, you can add the matching vinyl pieces to complete the look.
In both cases, you'll get two wraps in case you need a do-over, and all the requires tools. Each option should take around 20-30 minutes, and once complete will transform your Model 3 from 'Retro modern' to just plain ol' 'modern' :-) But, DO watch the videos and decide which version is best for you.
Note: If your Model 3 was produced BEFORE May 2018, you might have an earlier version of the dash. Please contact us to ensure the correct version is ordered.