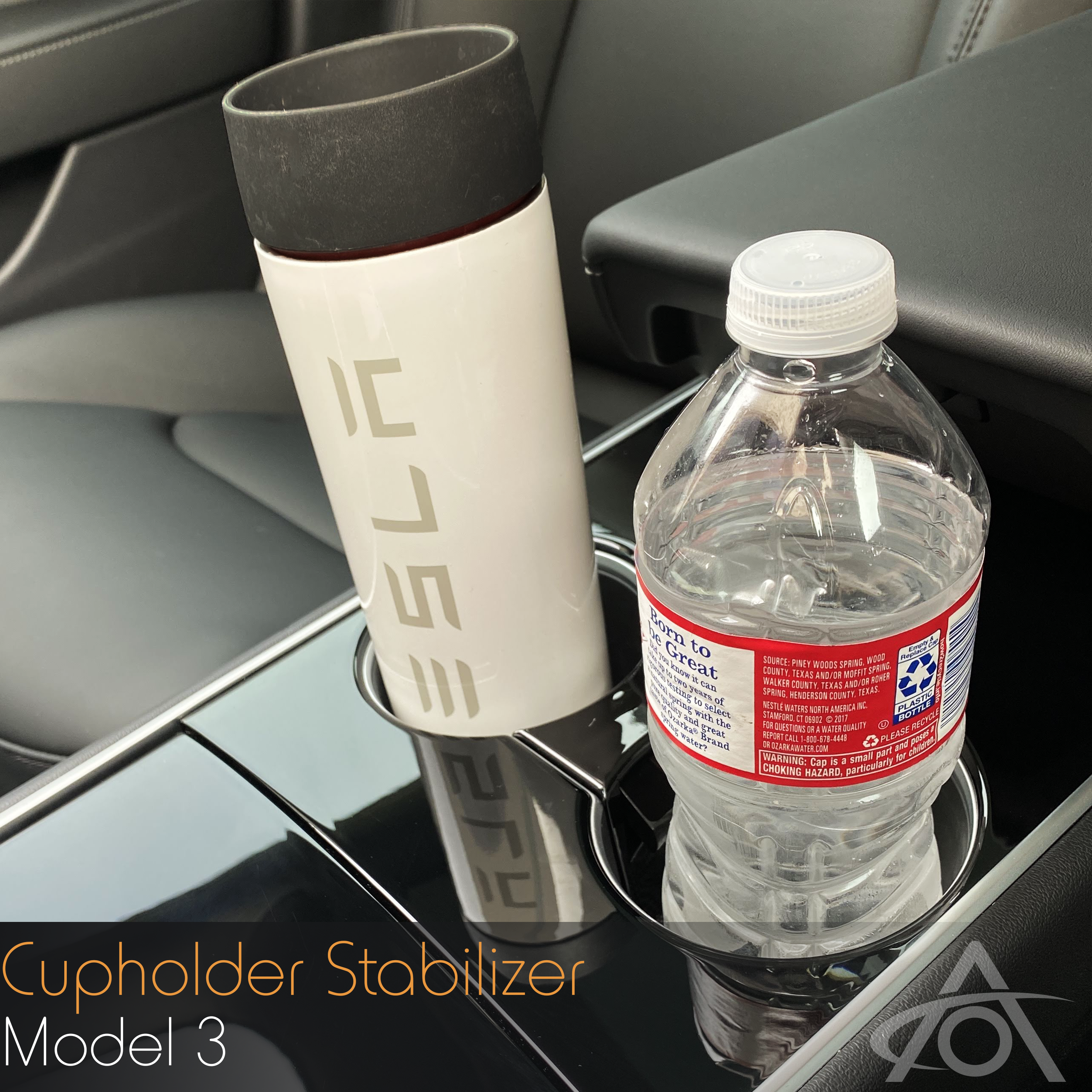 Model 3 & Y Cupholder Stabilizer (1st Gen Console)
Installation
install difficulty: simple
FITMENT
2018-2020 Tesla Model 3
2020-2020 Tesla Model Y


Option:

Gloss (piano) black
Fed up with the loosey-goosey cup holder in your Model 3/Y? Looking for something to grip the contents? Note, this is for the 1st gen Center Console, the version with 3 panels. If you have the 2nd gen console (with the sliding panel), you'll be needing this version.
Our stabilizer insert does just that. With a spring clip on each side, it ensure that water bottles, cans and other smaller containers don't wobble around or make a sudden exit.
Available in a gloss black or matte black finish, you can still add a small matching piece of vinyl so you can match to your console wrap. Bear in mind that if you're considering our Center Console Shell, the carbon fiber vinyl will not be a perfect match, so perhaps consider the matte black stabilizer.