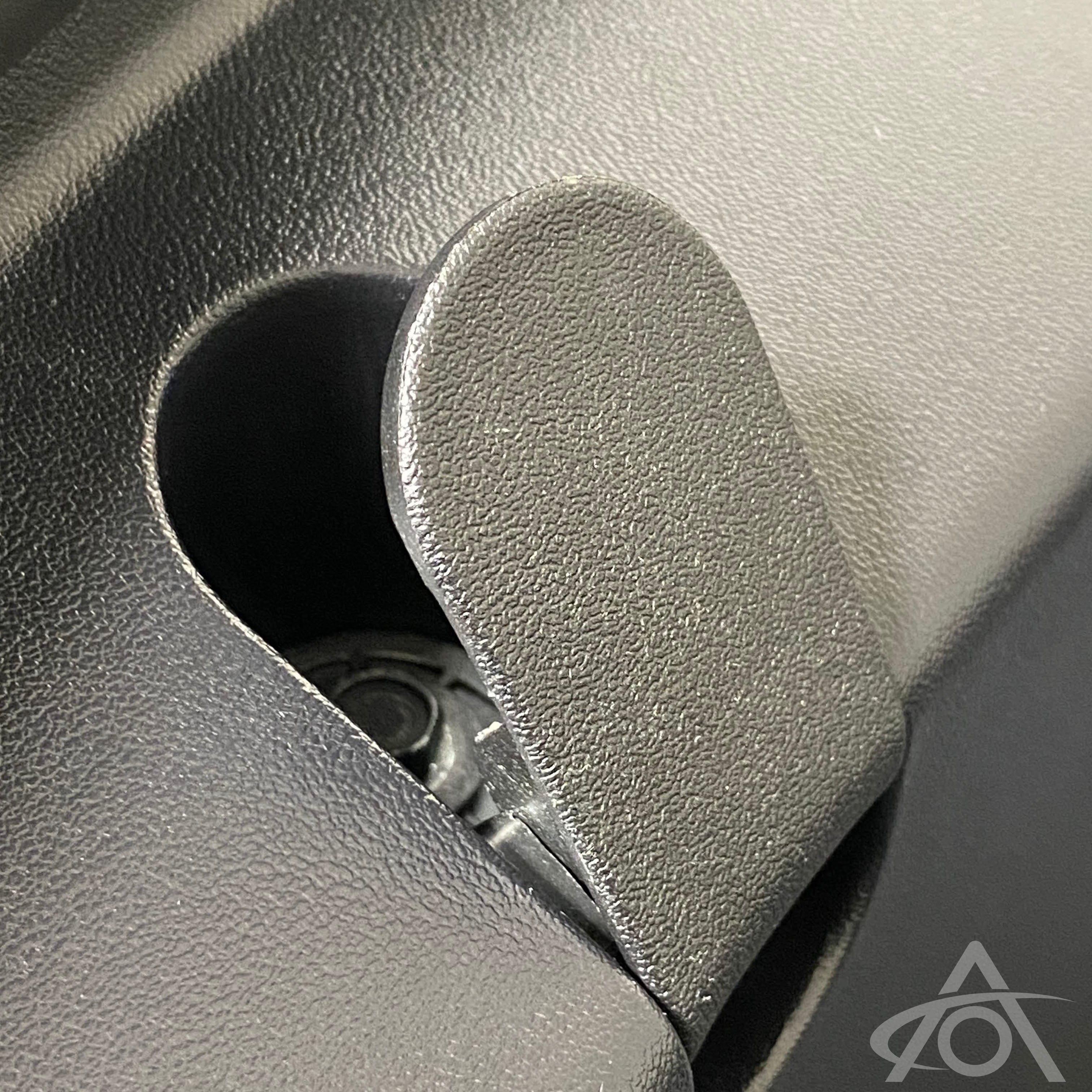 Model 3 Frunk Hooks - Pair
Installation
install difficulty: simple
FITMENT
2020-2023 Tesla Model 3 Check Compatibility Notes

Compatibility note: OK, Tesla have confused things a bit, these are only compatible with a fairly narrow manufacturing range. If your Model 3 is a MY20 version (generally delivered November 2019 onwards), but does not have the new frunk bin (they started delivering August 2020), then these hooks are for you!

If you have an MY20 Model 3 and your car arrived without the hooks (that double as bolt covers) in the frunk. Hooks are handy, plus, if you do get curry to take-out, what better place to hang it than in the frunk, where all the wonderful smells stay out of the car!
Supplied as a pair, with a small wrench to remove the bolt, these are easy to fit, simply remove the bolt, insert the hook ,and re-tighten the bolt. There's no need to over do it, hand-tight is fine, and do note that the hooks are supplied as a left/right set, so each one only fits in one of the openings.
These are super-easy to fit:
Using the supplied wrench, remove the bolts.
Insert the hooks (note, there's a left and a right, so each will only fit in their own opening)
Re-tighten the bolts; do not over-tighten, hand-tight is perfectly ok
That's it! Bask in bag-hanging euphoria :-)