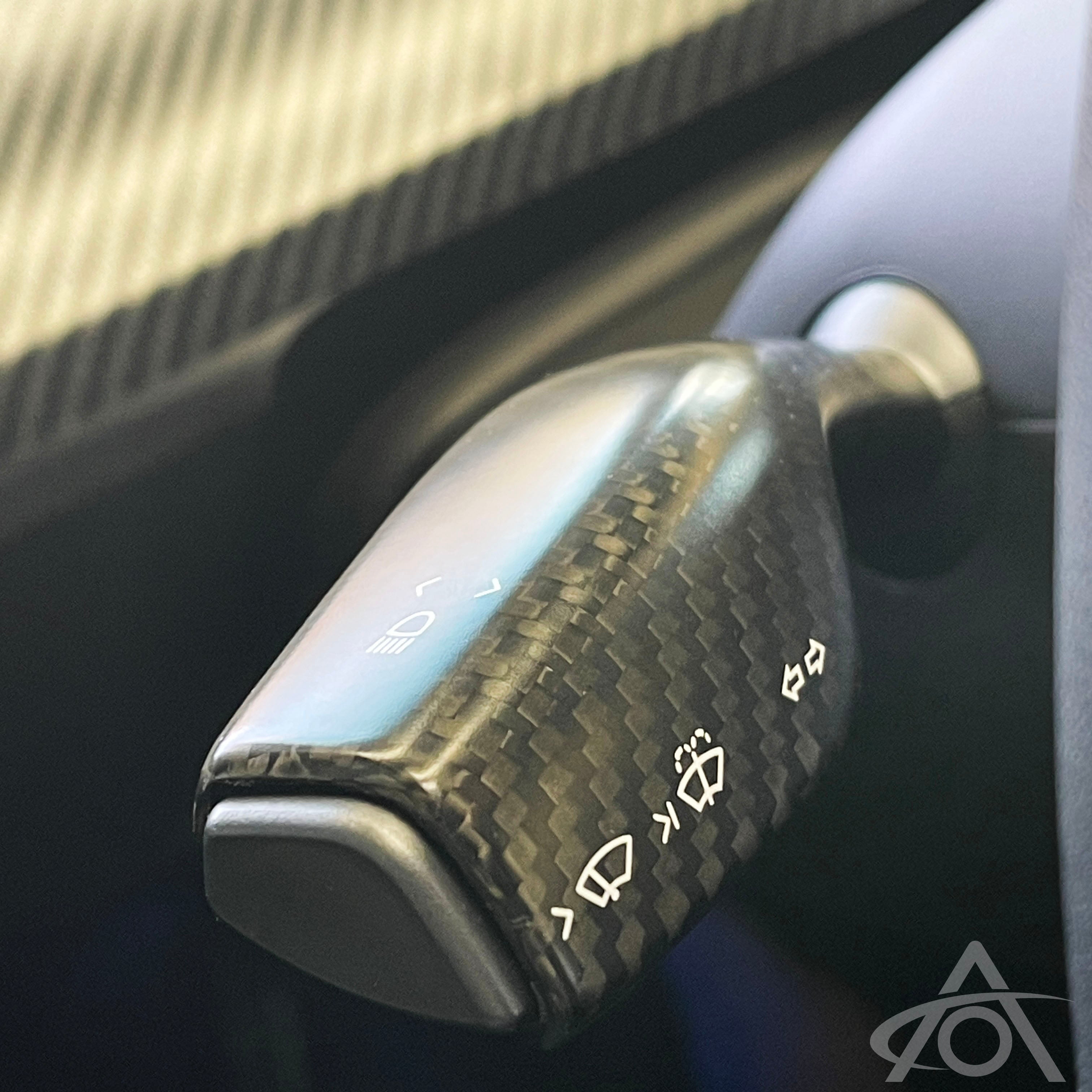 Carbon Fiber Stalk Covers
Installation
install difficulty: simple
FITMENT
2018-2023 Tesla Model 3
2020-2023 Tesla Model Y

If you're rocking the carbon fiber vibe in your Model 3 or Y, then these are a great addition. Choose from real carbon fiber, or carbon fiber effect. Each option is available in a high gloss or matte/satin finish. Check out the video below to see the differences.
Real Carbon Fiber

These just snap on over your stalks and cover the top and front-facing surfaces (i.e. the bits you see). No adhesive is needed, so they are easily removed, and just take a couple of seconds to fit. The result is stunning, the matte has a super smooth and luxurious feel, while the glass has a deep and lustrous texture.
Carbon Fiber Effect
These are a full-wrap for your stalks, made from dipped ABS plastic with two pieces per side that join together around the stalk to fully wrap it. These use adhesive strips to stay in place and are a great, cost-effective option that also provide full coverage of each stalk!