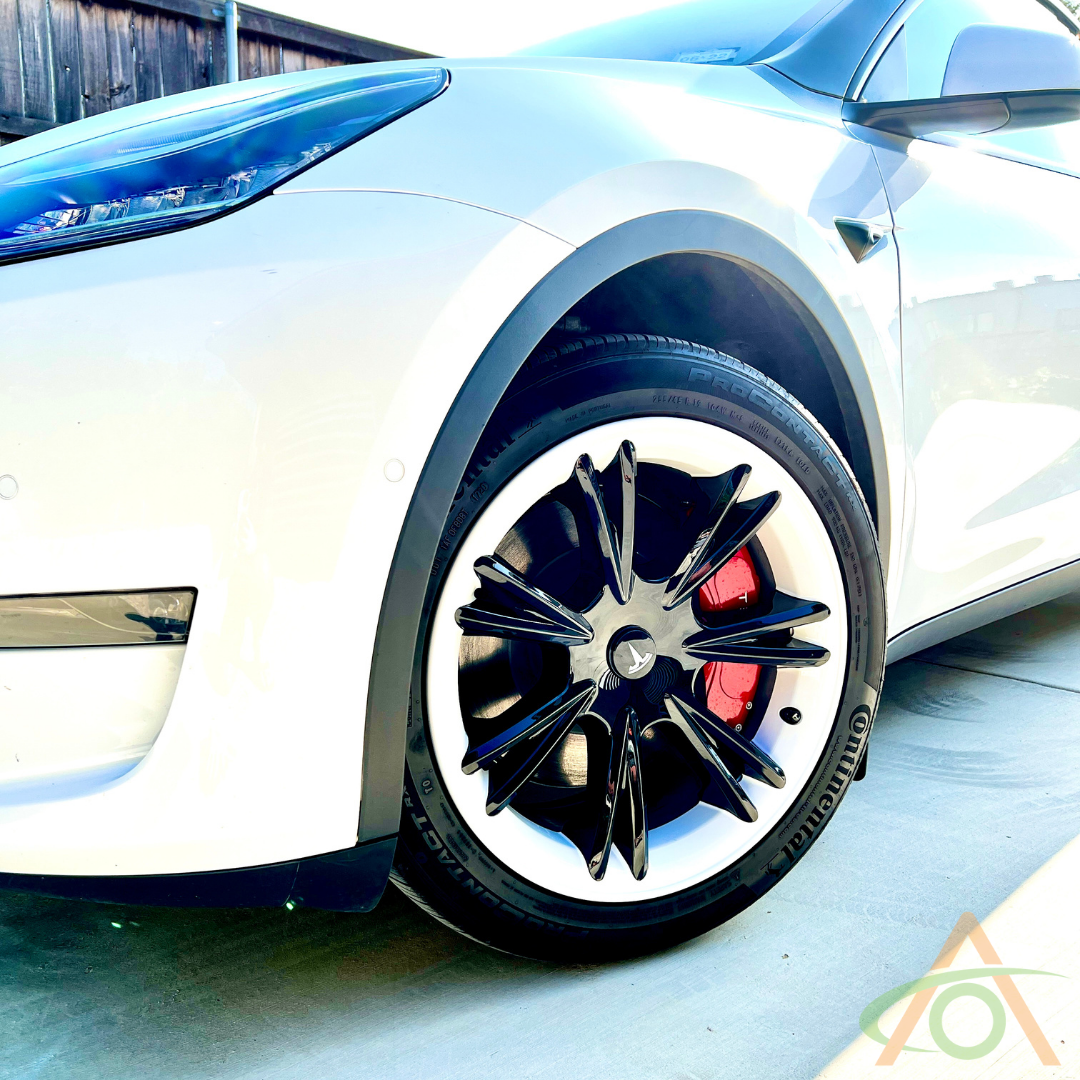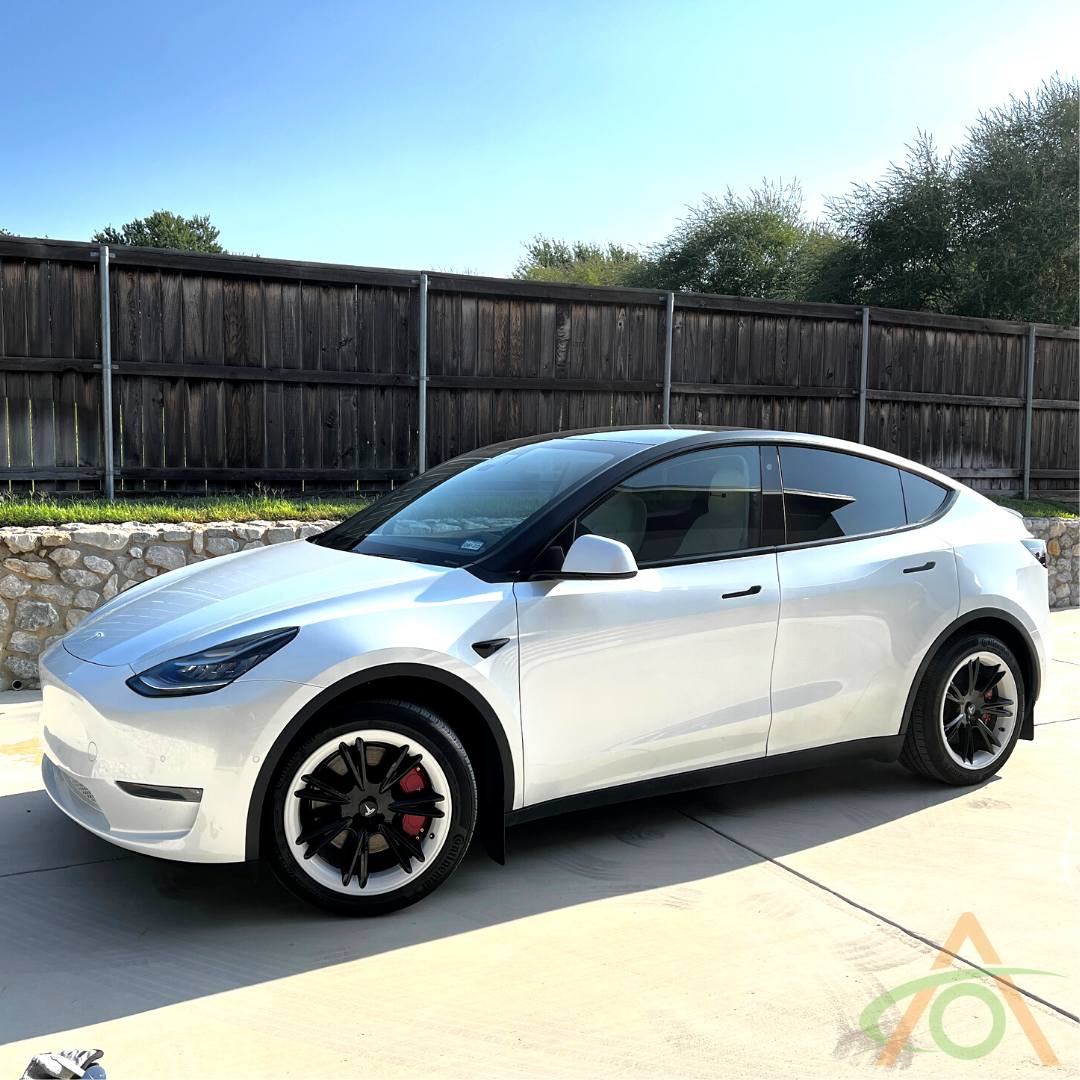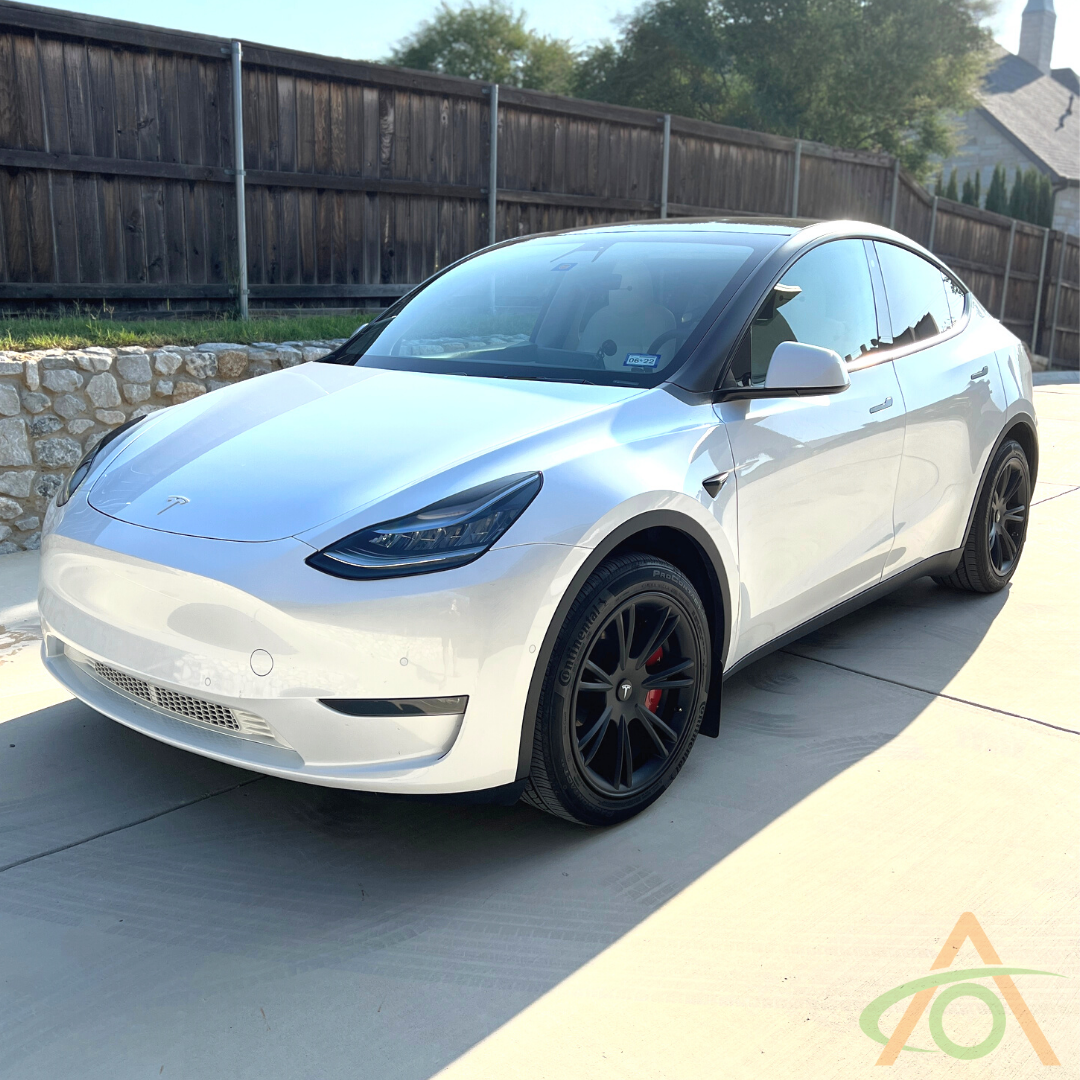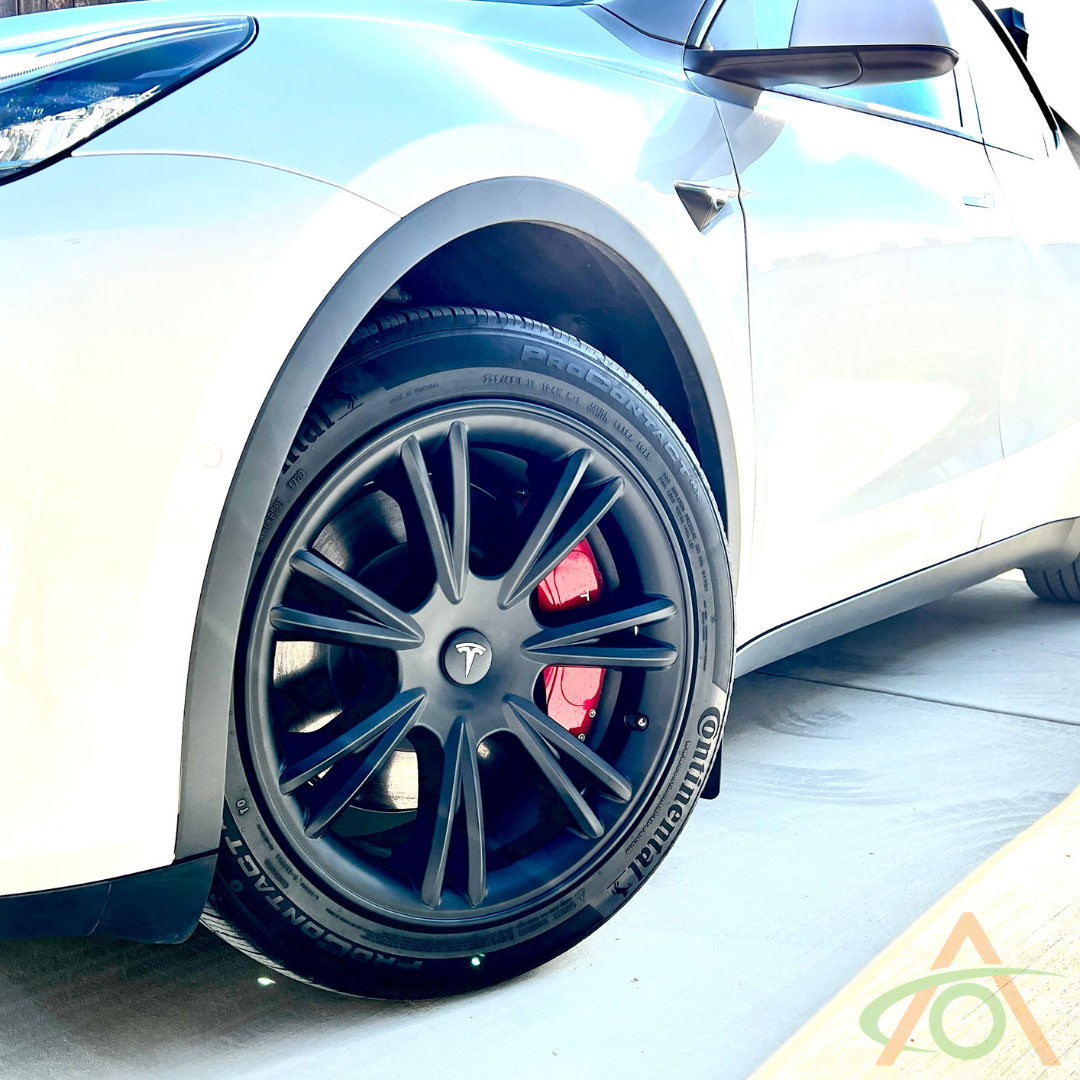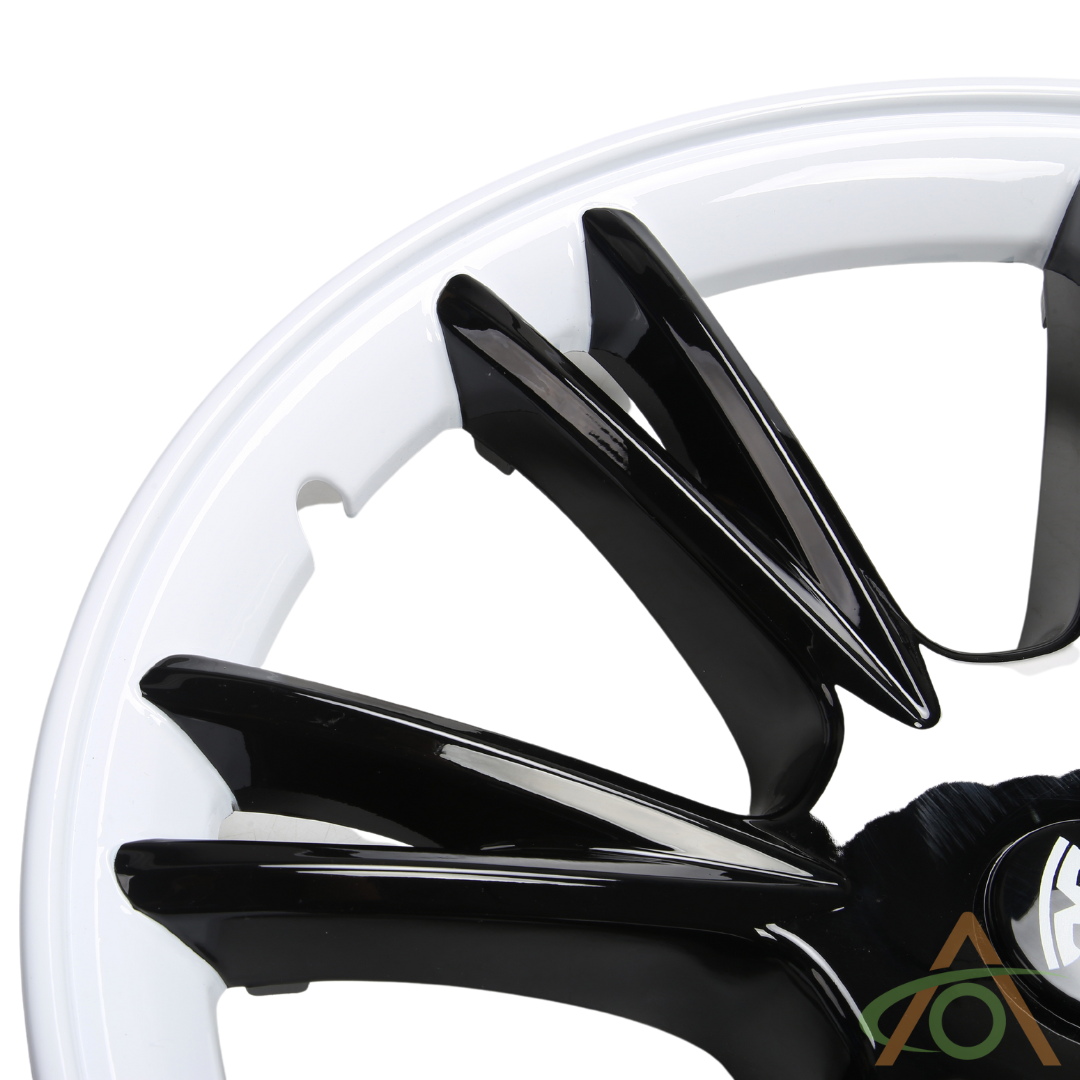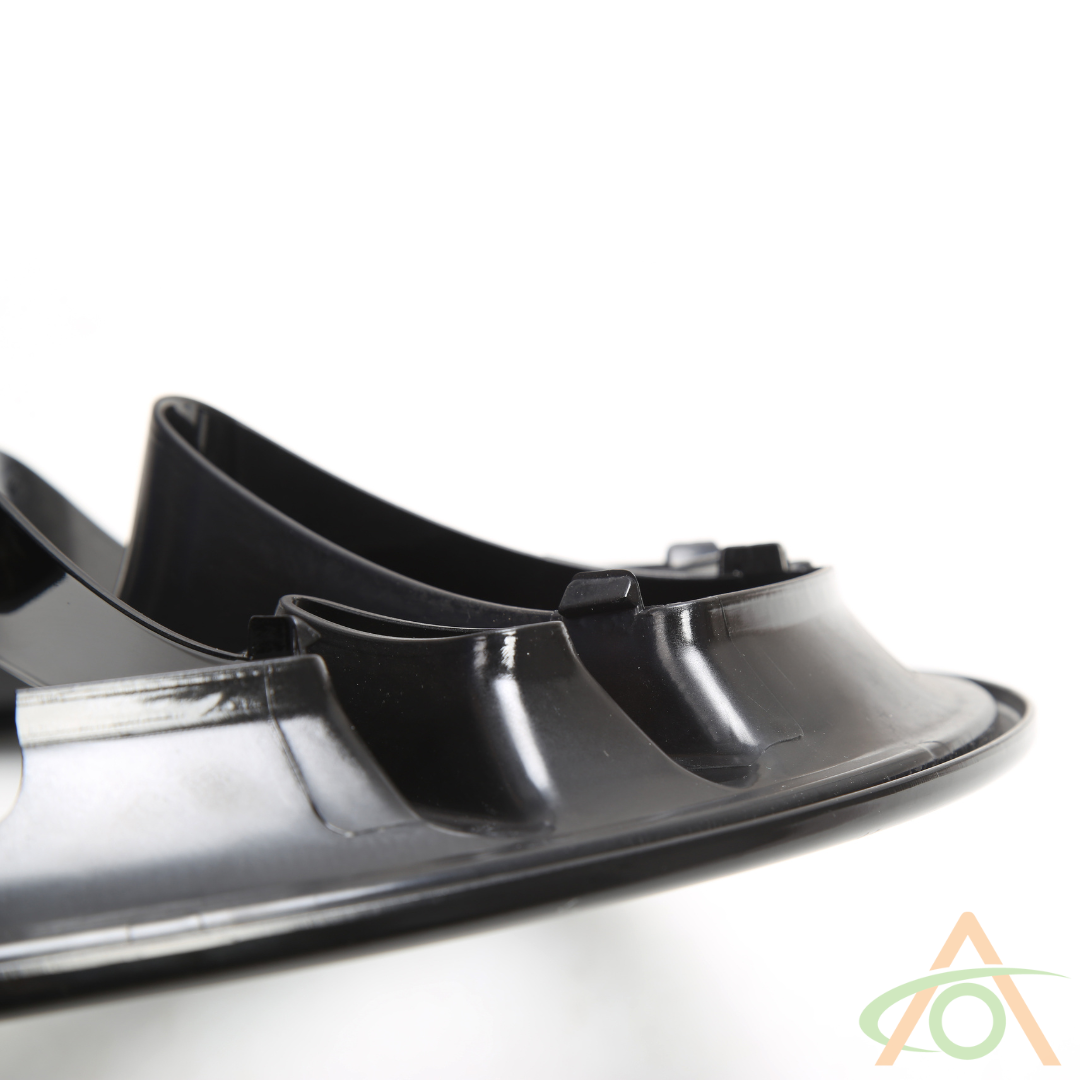 Wheel Covers for Model Y 19" Aero Wheels
Installation
install difficulty: easy
FITMENT
2020-2023 Tesla Model Y 19\" Aero Wheels


Option:

Gloss Black & White (set of 4)
Ready to transform the wheels on your Model Y? Compatible with the 19" Gemini Aero wheels, these replace your factory aero covers to provide a cool, new look for your Model Y.

Our covers snap-on to provide a very secure fit, but, there's no metal springs or grips that could scratch your wheels; only by creating an extremely precise fit was it possible to remove the metal spring clips.
We're starting with two options:
Satin Black - these give a cool, stealthy appearance to your Model Y. Combine with the pillar delete and/or light eyebrows to complete the look (as show in the photos).
Glossy Black & White - In stark contrast to the satin black, our black and white covers make your wheels POP! They create a cool and unique look.
Each set comprises four covers, foam strips, gloves, and the logo caps for the center. The great thing about our covers is that they cover the entire wheel, so if you do have a close encounter of the crunchy kind with a curb, you can simply by a single cover for an instant fix.
Please note, we have tested our covers with the caliper covers we sell, but we cannot test other third-party covers, some of which do not sit very flush to the caliper. so may rub on the covers.