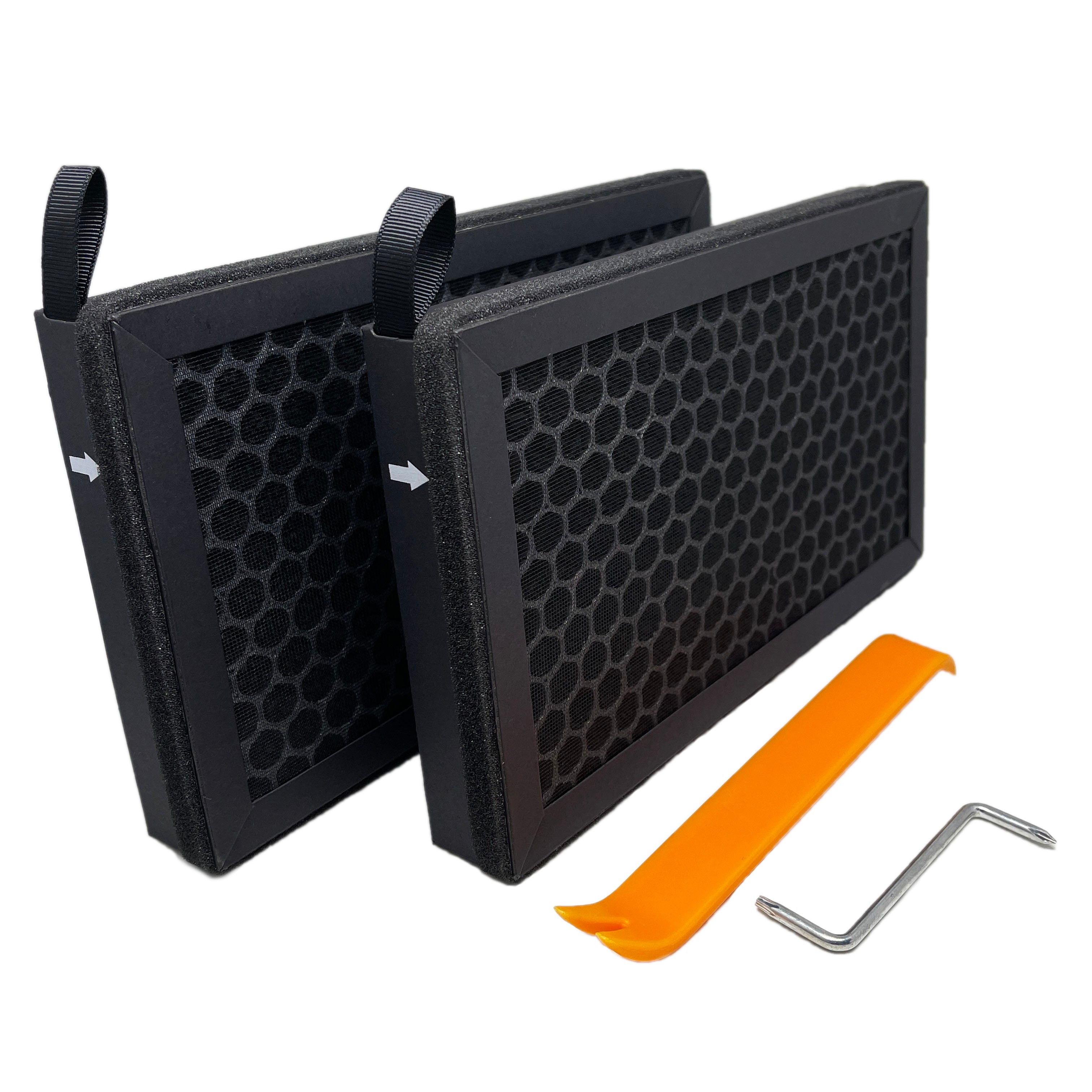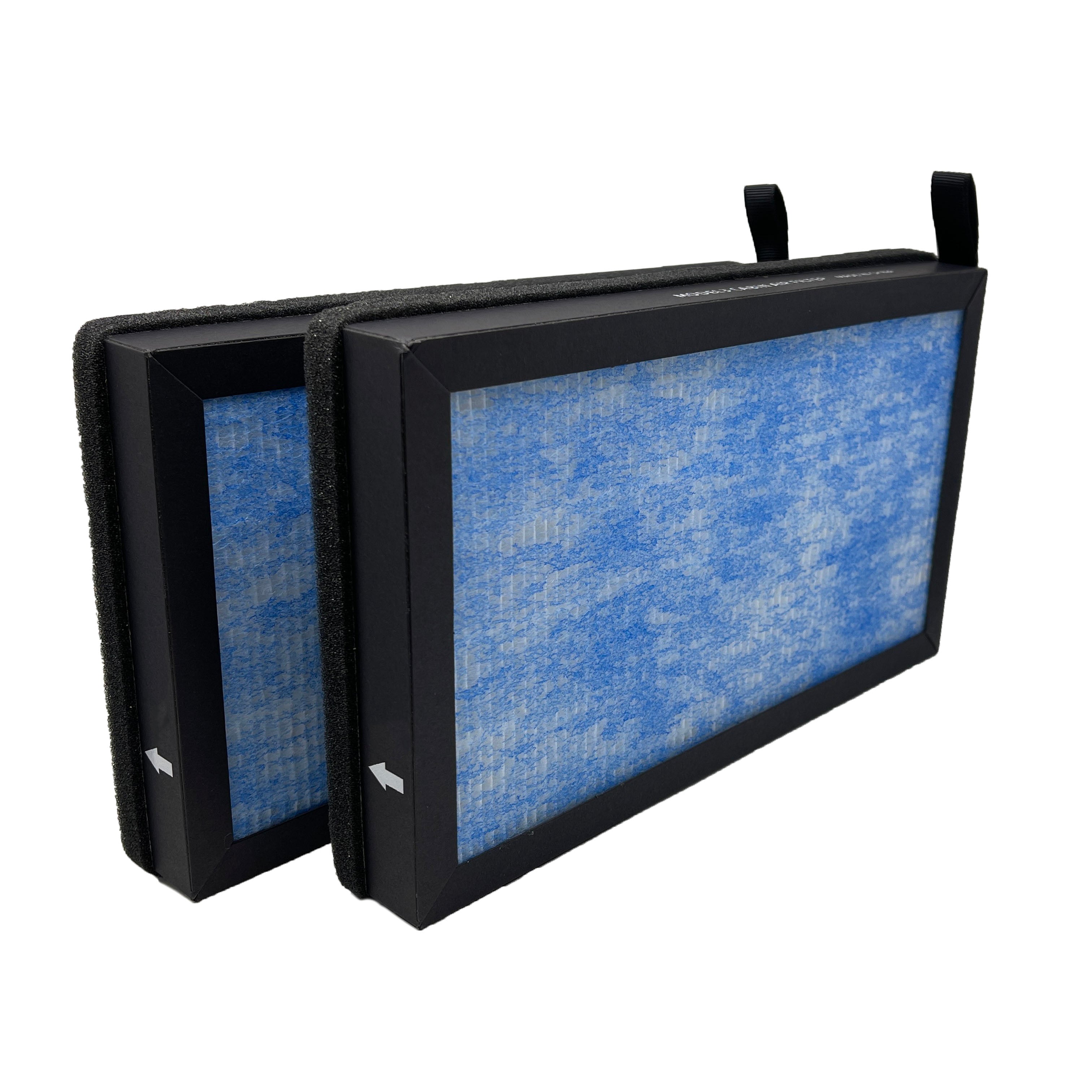 Advanced Carbon Activated Filters
Installation
install difficulty: moderate
FITMENT
2018-2023 Tesla Model 3
2020-2023 Tesla Model Y

Our advanced carbon-activated filters help ensure the air in you Model 3 or Y is sparkly clean! Each kit has everything you need: two advanced filters, a trim removal tool and a torx key that's required to remove the filter cover inside your car. These filters are designed to not inhibit airflow by using a balance of high-efficiency filter layers, and low-density inert absorption layers. As with the factory filters, these meet the ISO 9237 Permeability Test, and the ISO/TS 11155-1 Dust Filtration efficiency test, but that's just the start....
They're made up of four layers:
The fine mesh layer catches any bugs, dust and other larger debris to extend the life of the main filter element.
The activated carbon layer removes most odors such as exhaust fumes, smoke and other noxious gases. For maximum effectiveness, use the recirculate option so that the air in the car is continuously scrubbed.

The filter media is an upgraded version of the factory filter and removes smaller particulates such as pollen, smoke and ash particles, airborne fungus etc. It's a HEPA-grade material, but, due to the limited surface area available in Model 3 & Y, the entire filter cannot be HEPA-certified, as it would need at least twice the surface area.

The final layer is made from aseptic cotton which provides a final deodorization and anti-bacterial treatment.