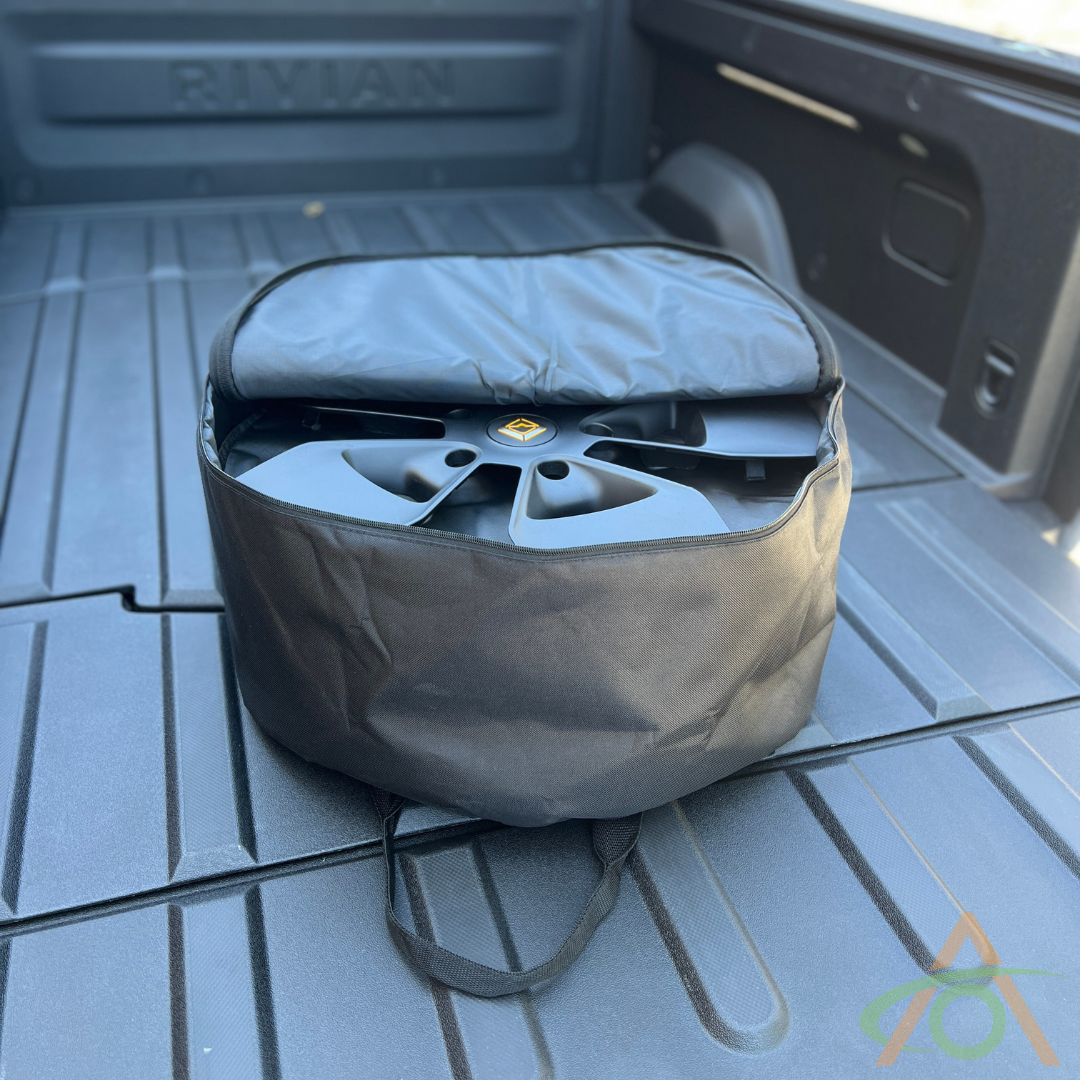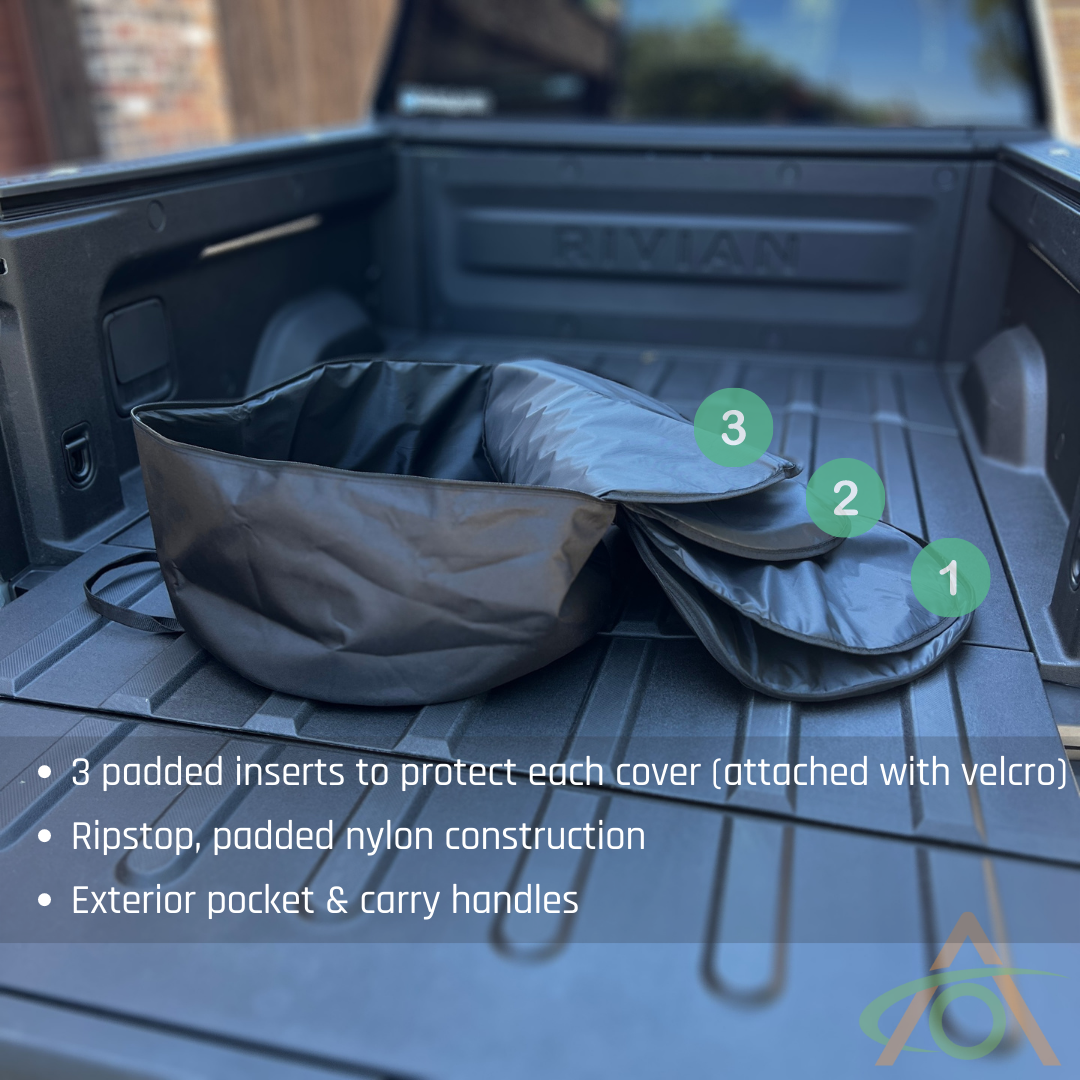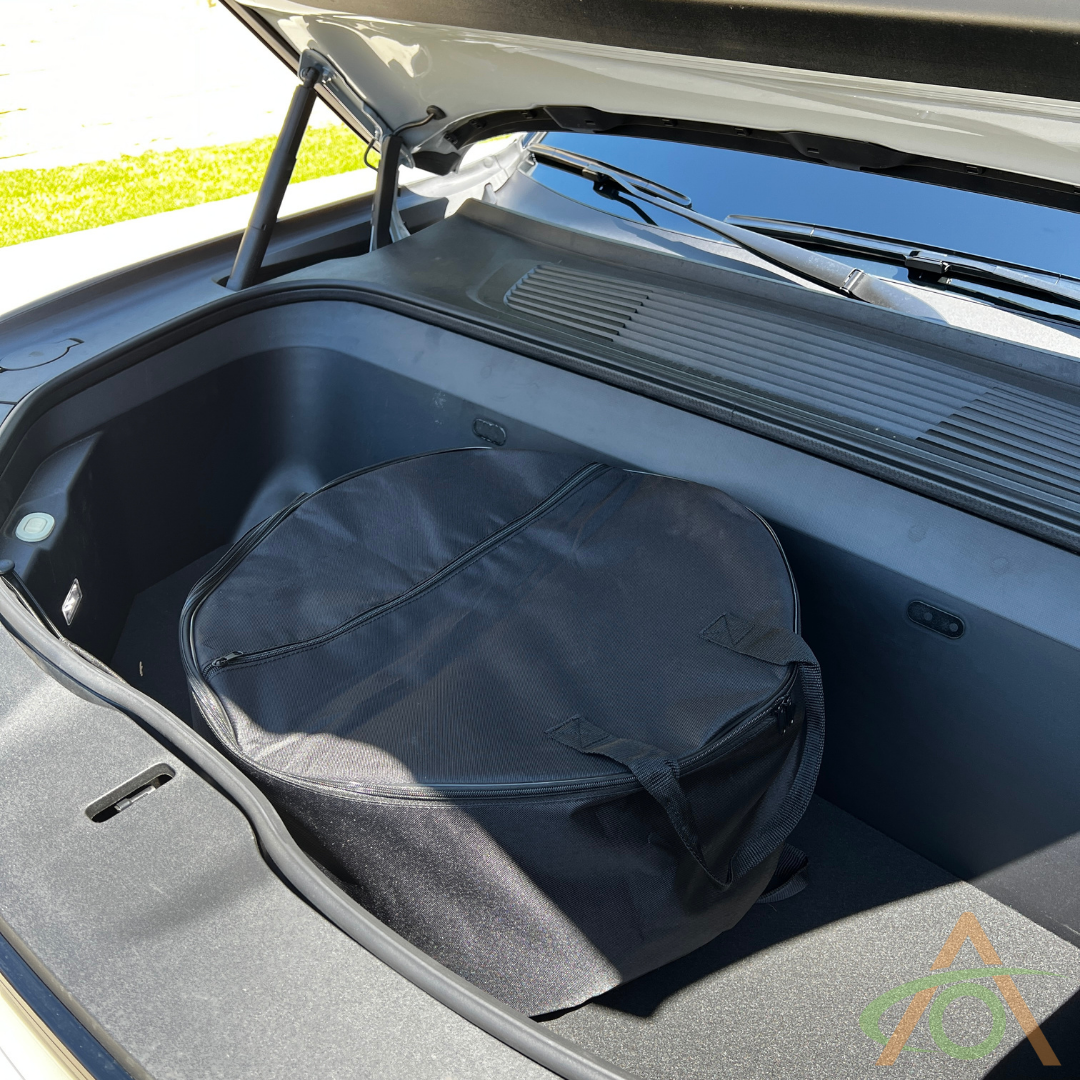 Storage Bag for Rivian 21" Aero Wheel Inserts
Installation
install difficulty: simple
FITMENT
2022-2023 Rivian R1T
2022-2023 Rivian R1S

This is the perfect accompaniment for the aero inserts that came with your 21" wheels.

Padded on the outside, and with velcro-detachable padded dividers inside, you can be sure your wheel inserts are safe and protected from getting scratched. It will fit perfectly in your frunk when filled with the four inserts.
Made from ripstop nylon, there's a zippered pocket on the outside you can use for additional storage.