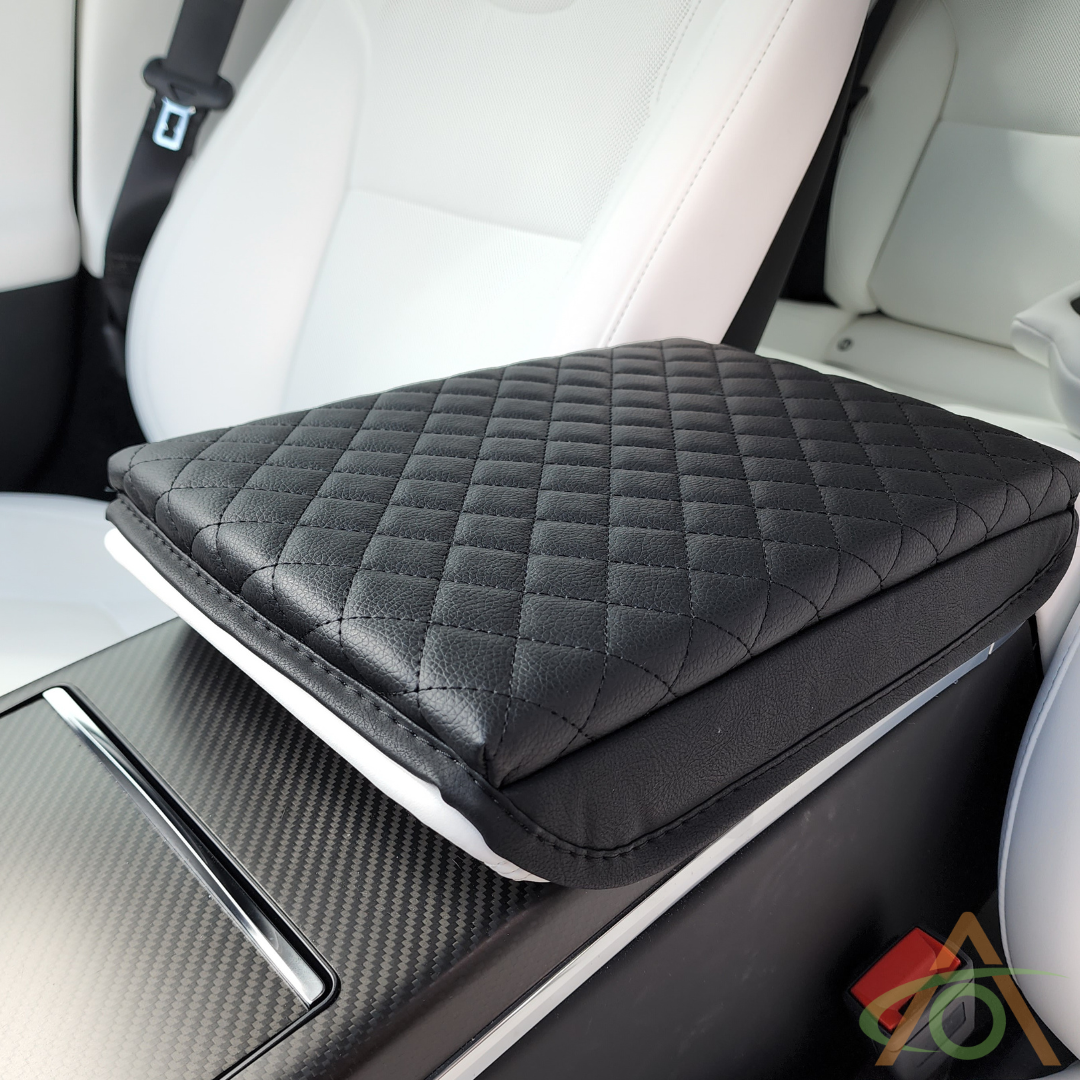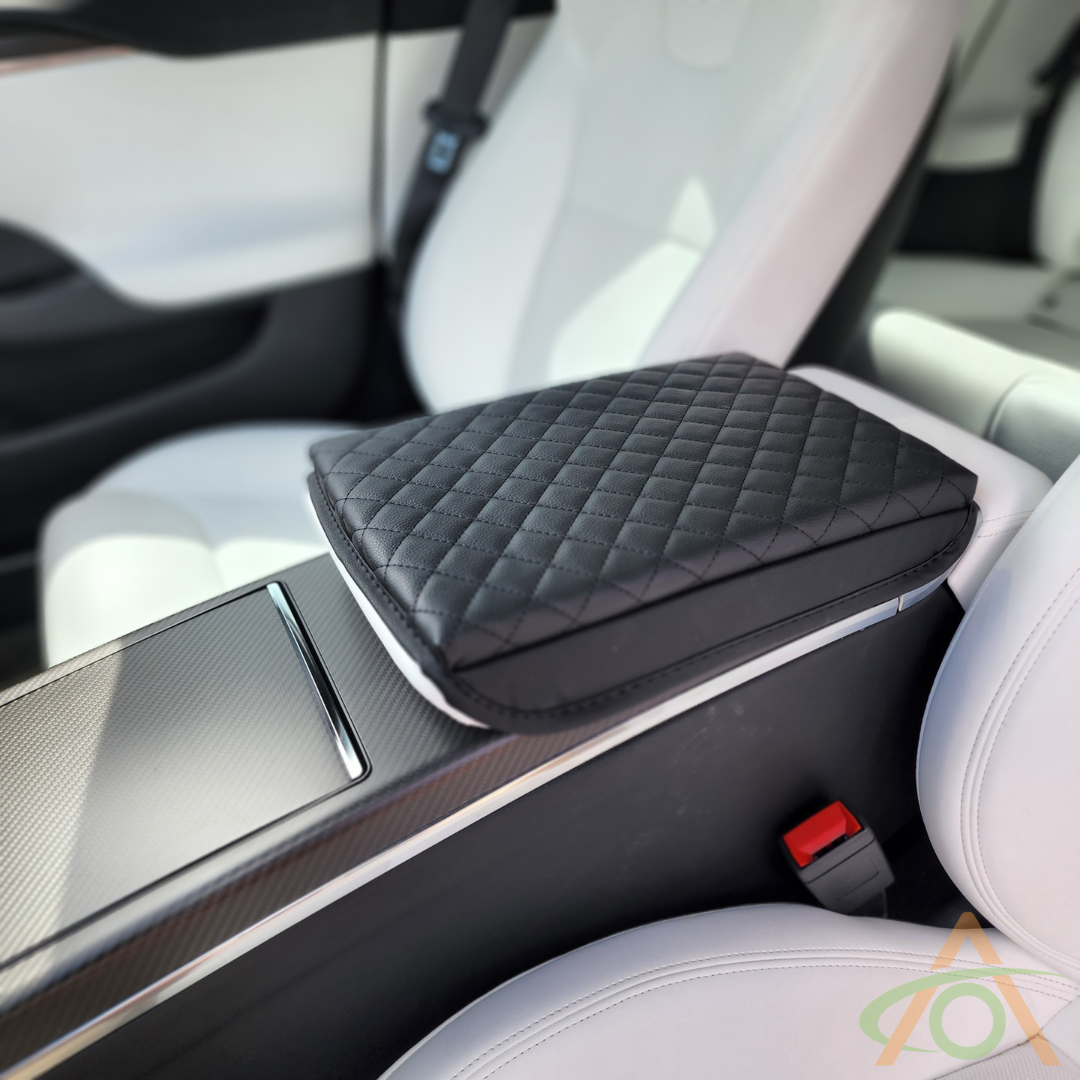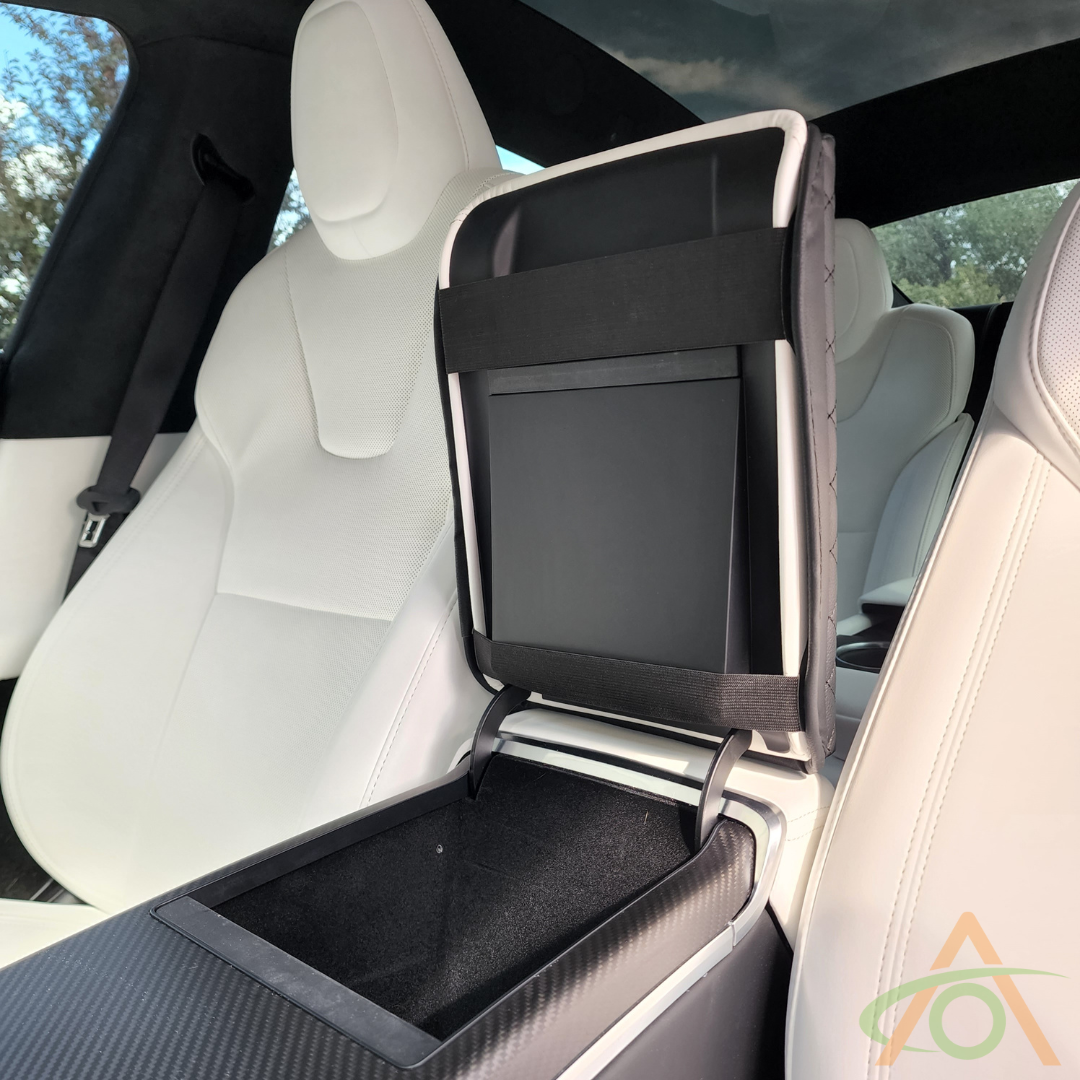 Armrest Cover (Refreshed Model S/X)
Installation
install difficulty: simple
FITMENT
2021-2023 Tesla Model S
2022-2023 Tesla Model X

Sore elbows? We've got you.

Secret cubby for secret stuff? We've got you!

Our armrest cover does a great job with its main task, making a comfy place for you and your passengers' elbow. With an inch+ of padding below the quilted vegan leather, your elbows will thank you! After it's been installed for a couple of days you don't even notice it's there, until you rest your elbow on the little slice of heaven in the middle of your refreshed S or X.
For its final trick, the wrap-around triple-elasticated sleeve makes a perfect hidden compartment from the recess on the underside of the armrest.