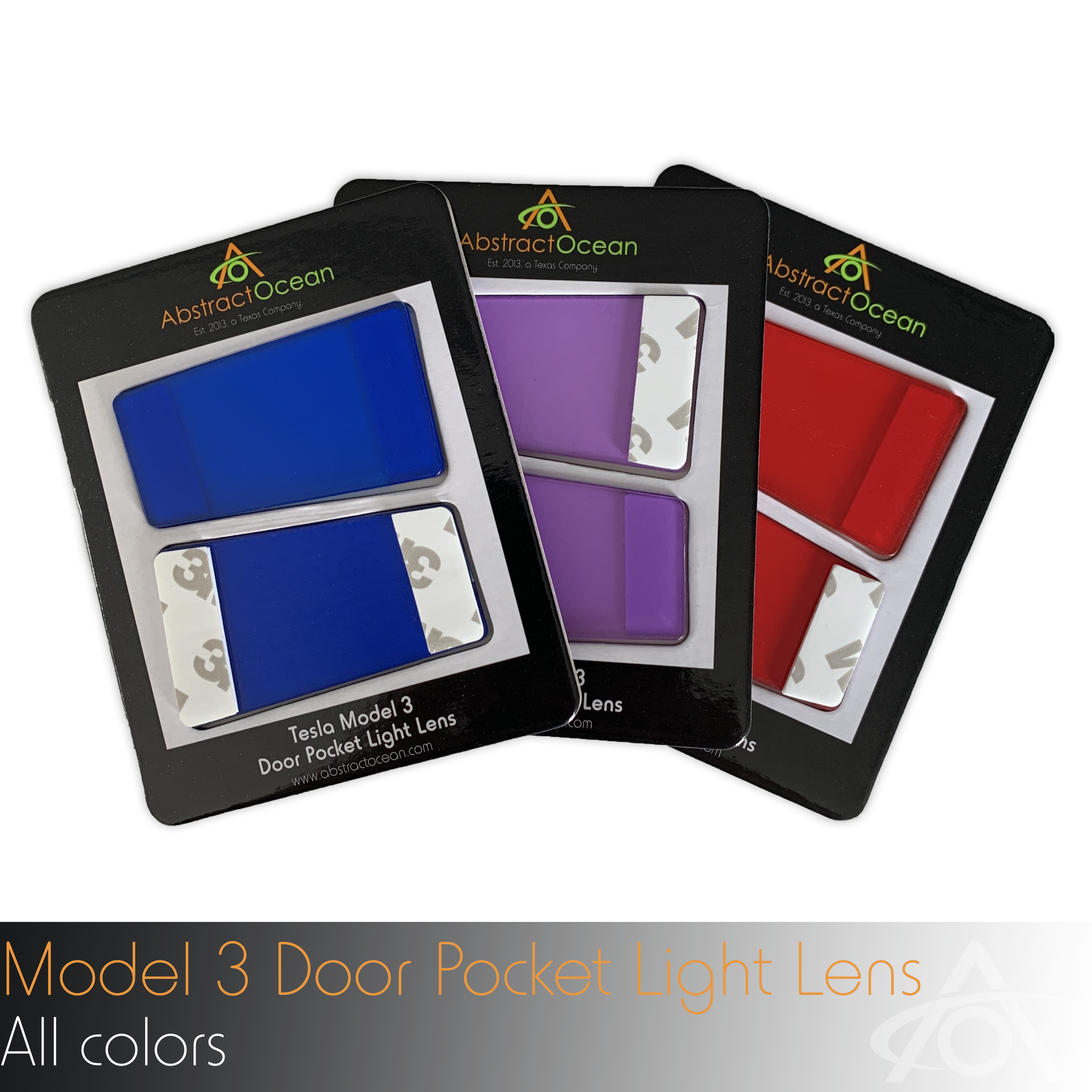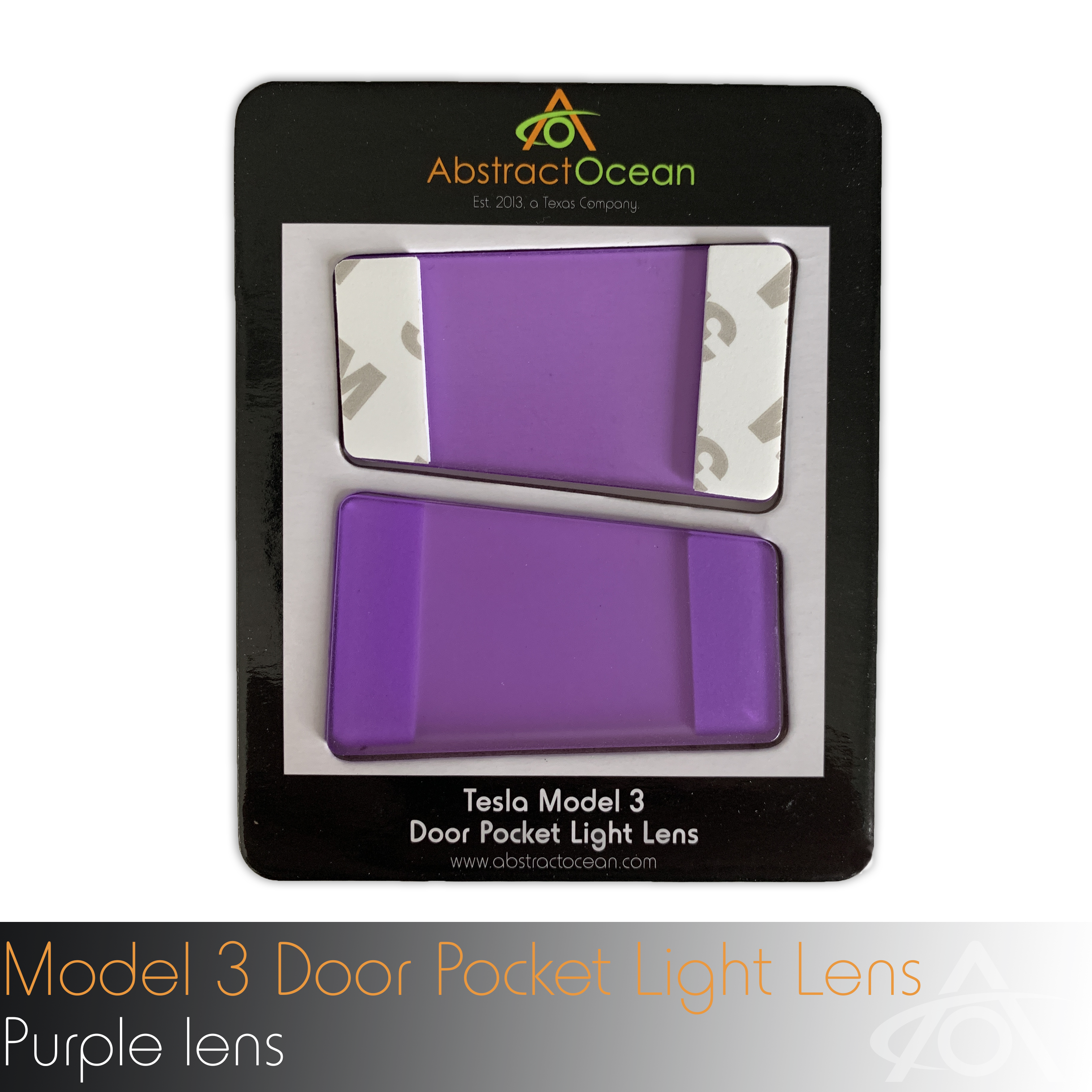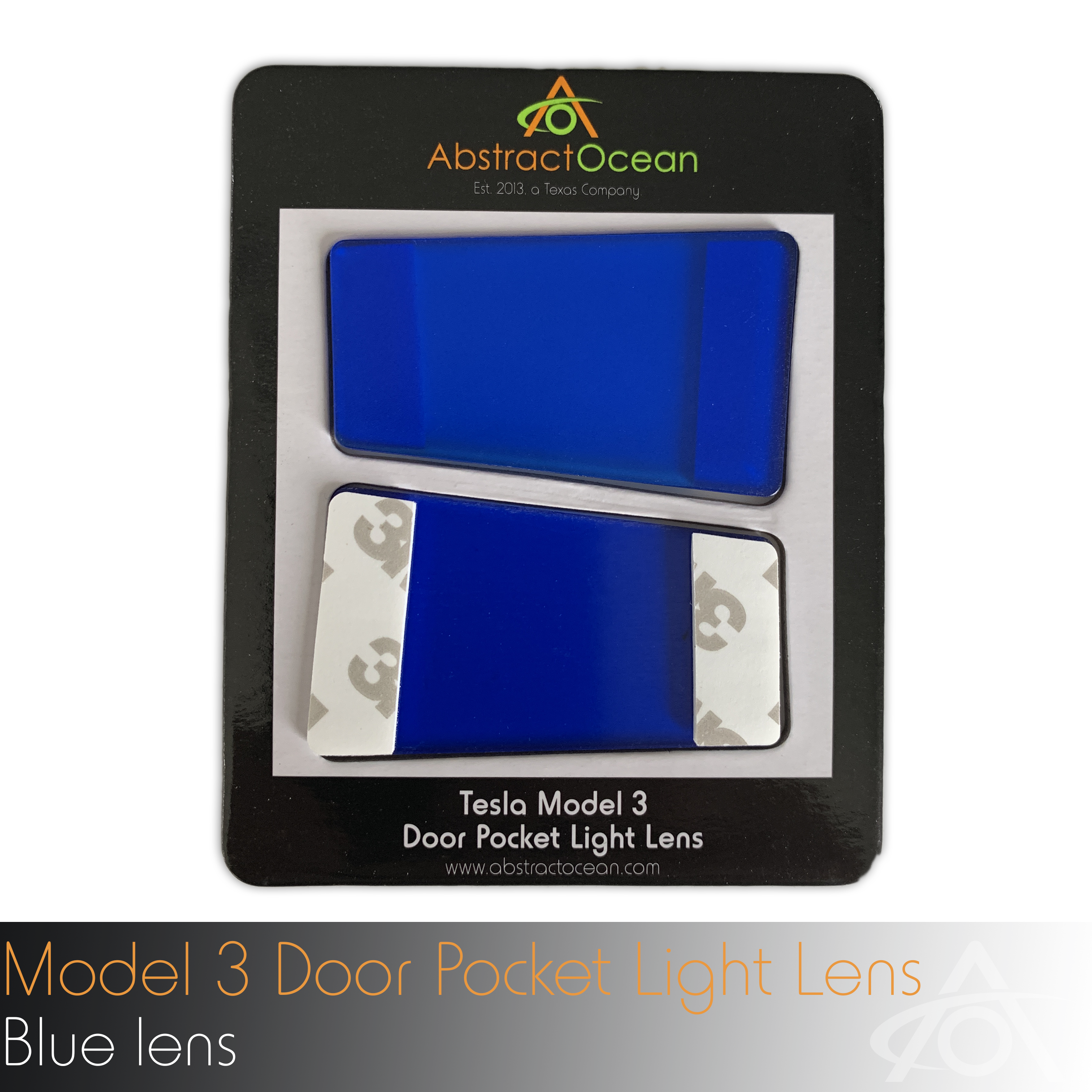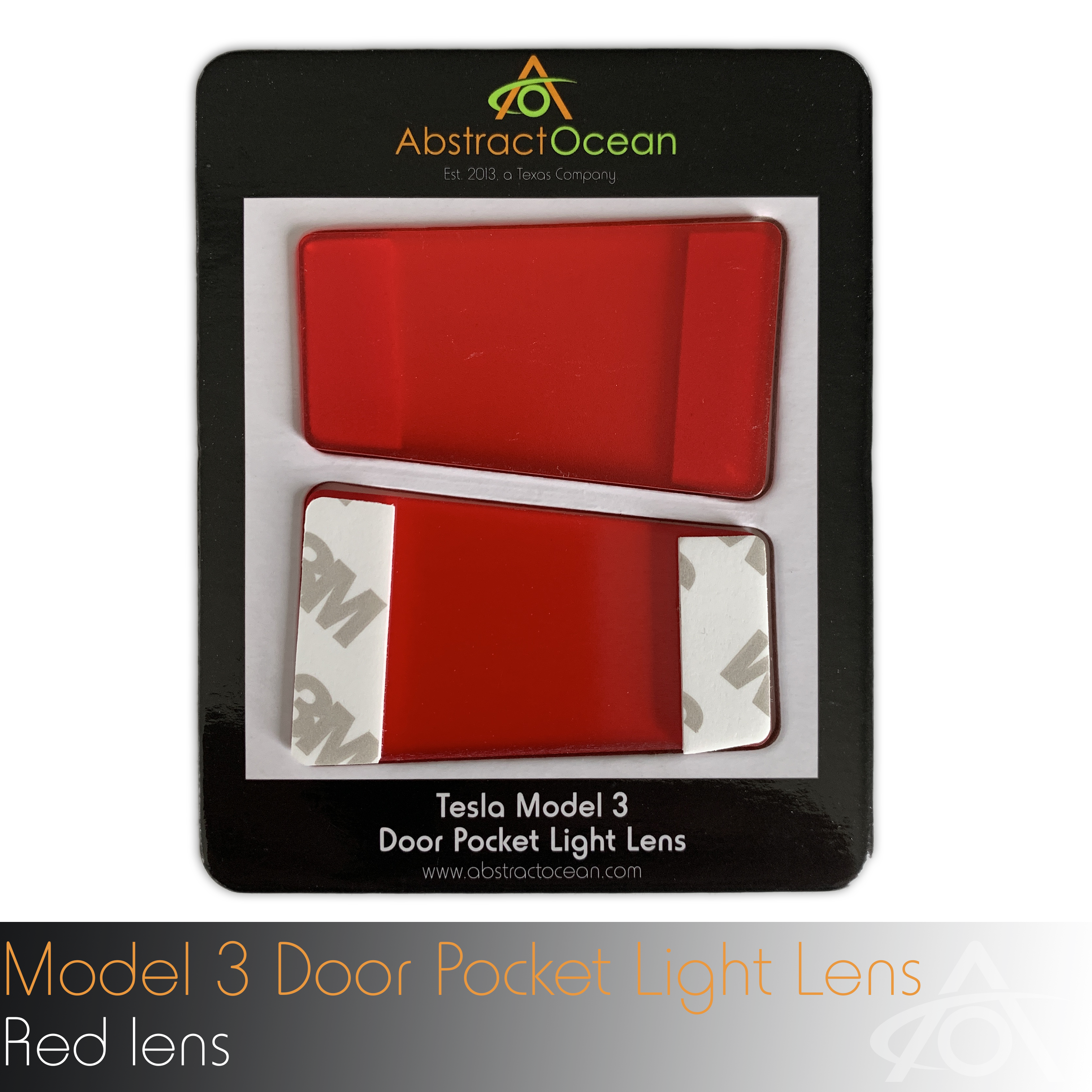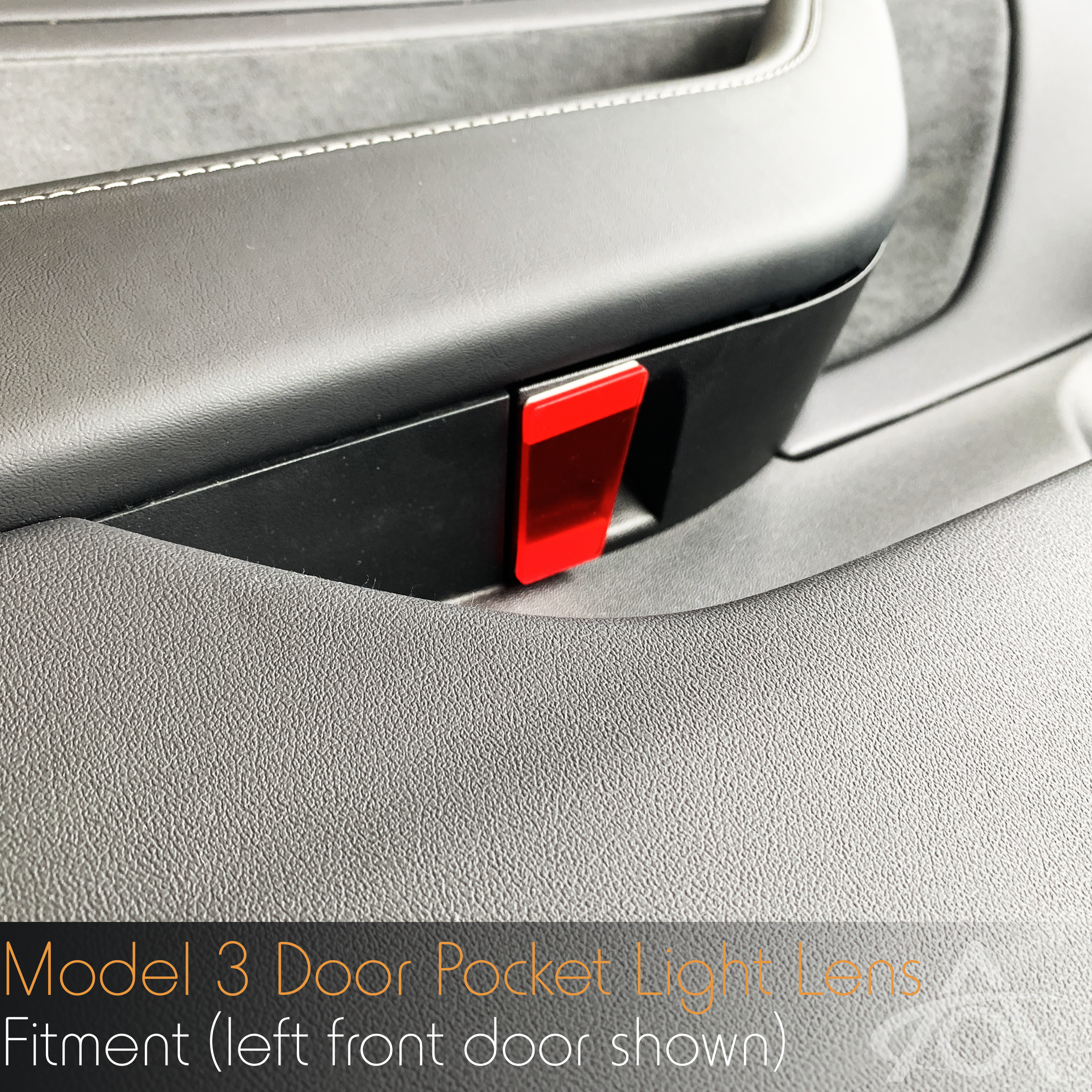 Model 3 Front Door Pocket Color Lens
Installation
install difficulty: simple
FITMENT
2018-2020 Tesla Model 3
2022-2023 Tesla Model 3

Compatibility Note: Tesla removed the door bin lights from 2020/21 Model 3's (all variants). They might have added them back into 2022 Model 3 builds, at least those from China, so please check for the little LED light under each armrest before purchasing.
Finally you can match the color of your front door pocket (bin) lights to your footwell lights!
If you didn't know, each Premium Model 3 has a small, white LED shining into the door pocket. The LED is recessed, so it's not easily upgraded, so we've developed our premium light lens to match the our footwell lights. Sold as a pair, these are designed for the front doors.
Perfectly shaped, and made from the same lens material used in our footwell lights, these just take a few second per door to install. Of course, you don't have to match your footwell lights, feel free to mix things up!