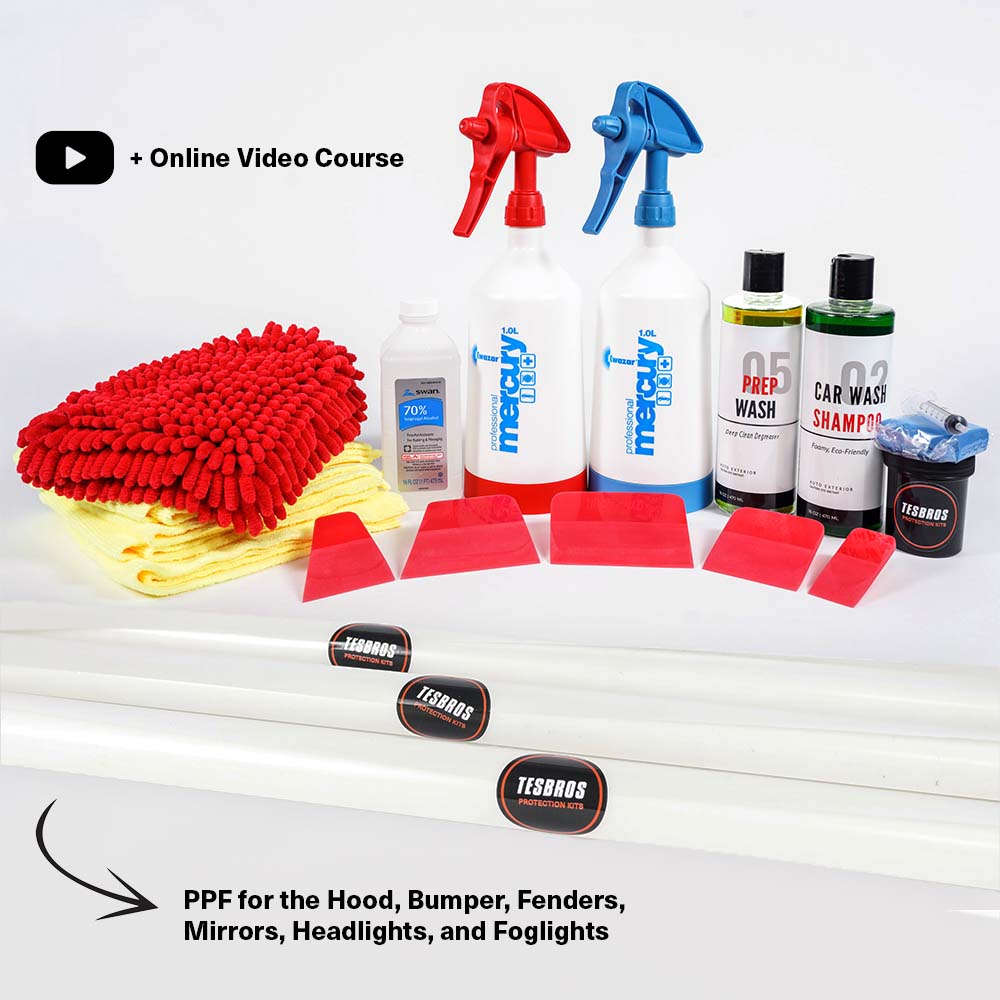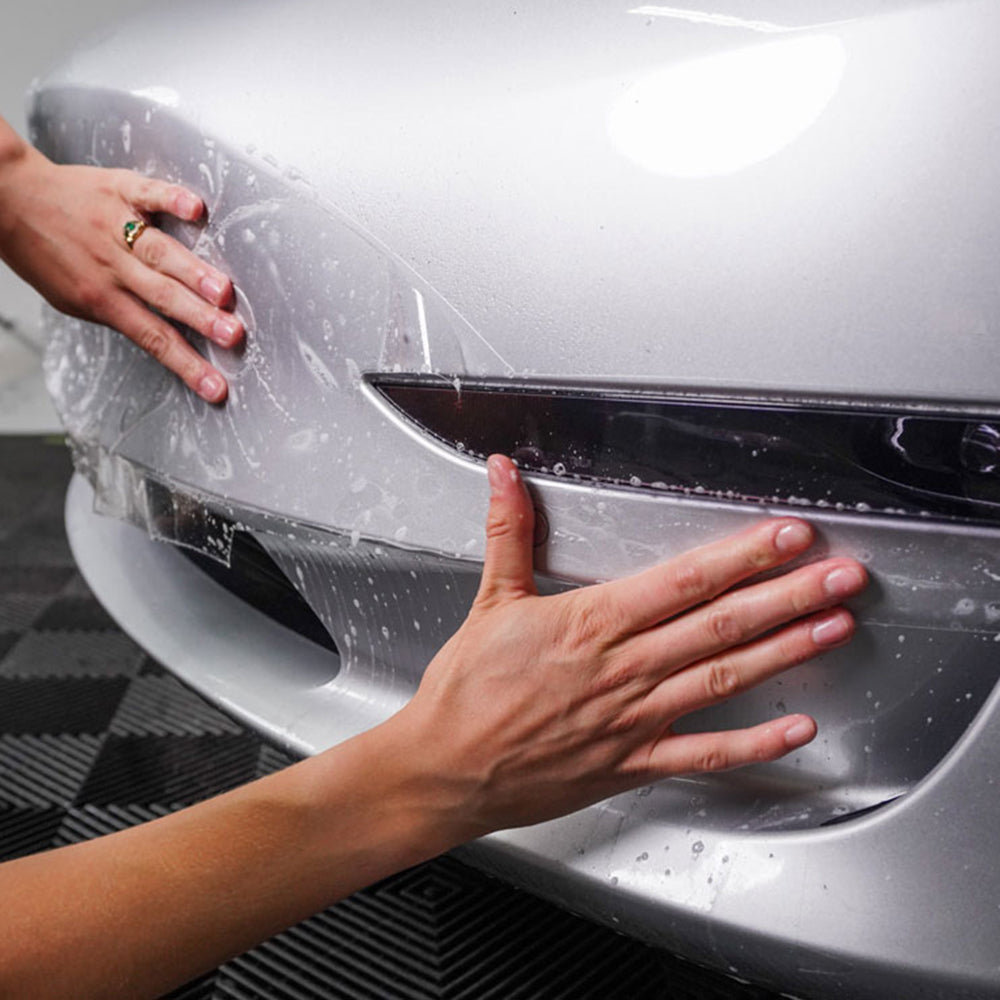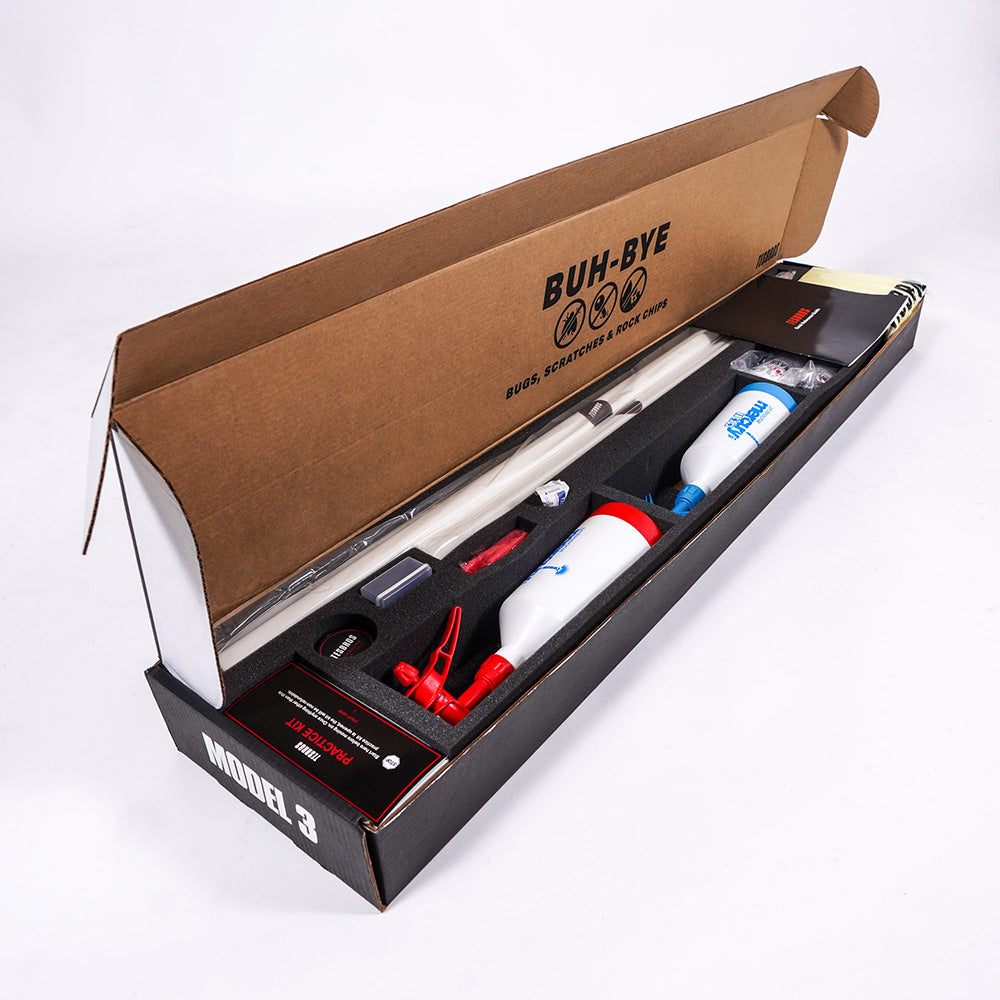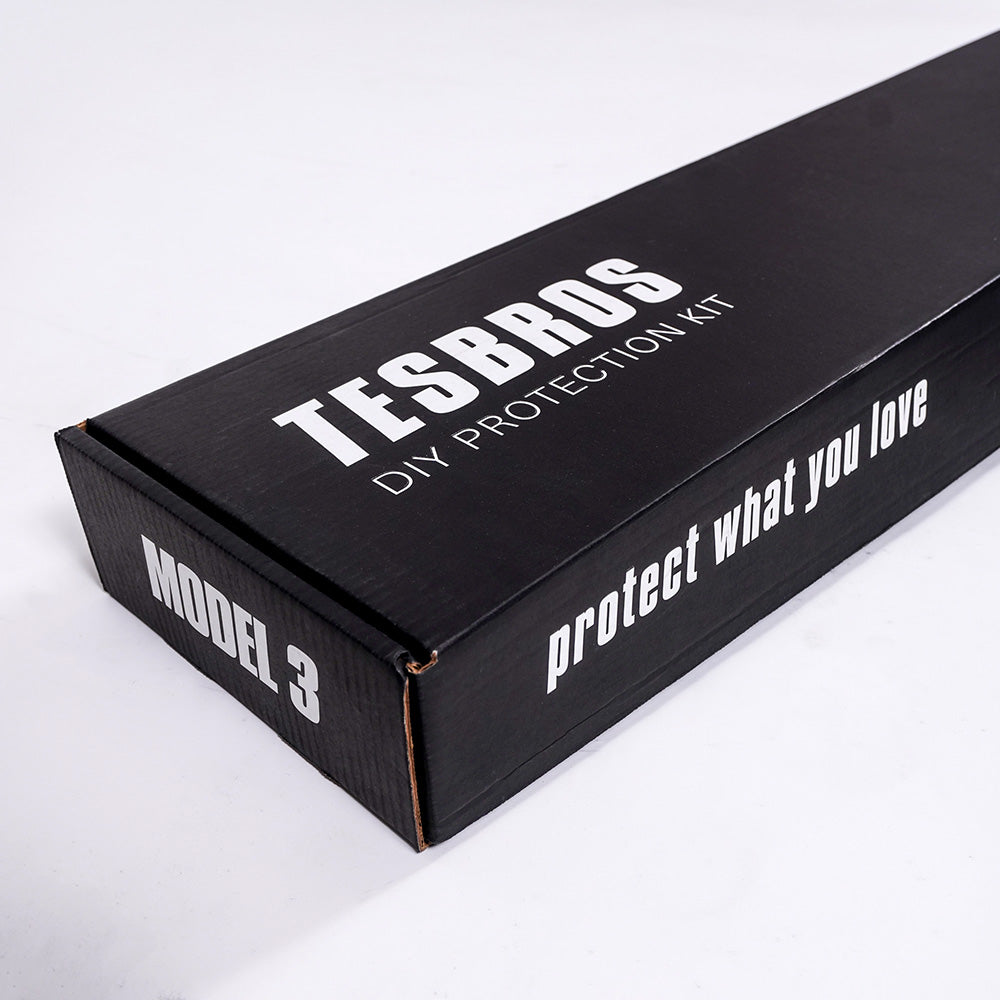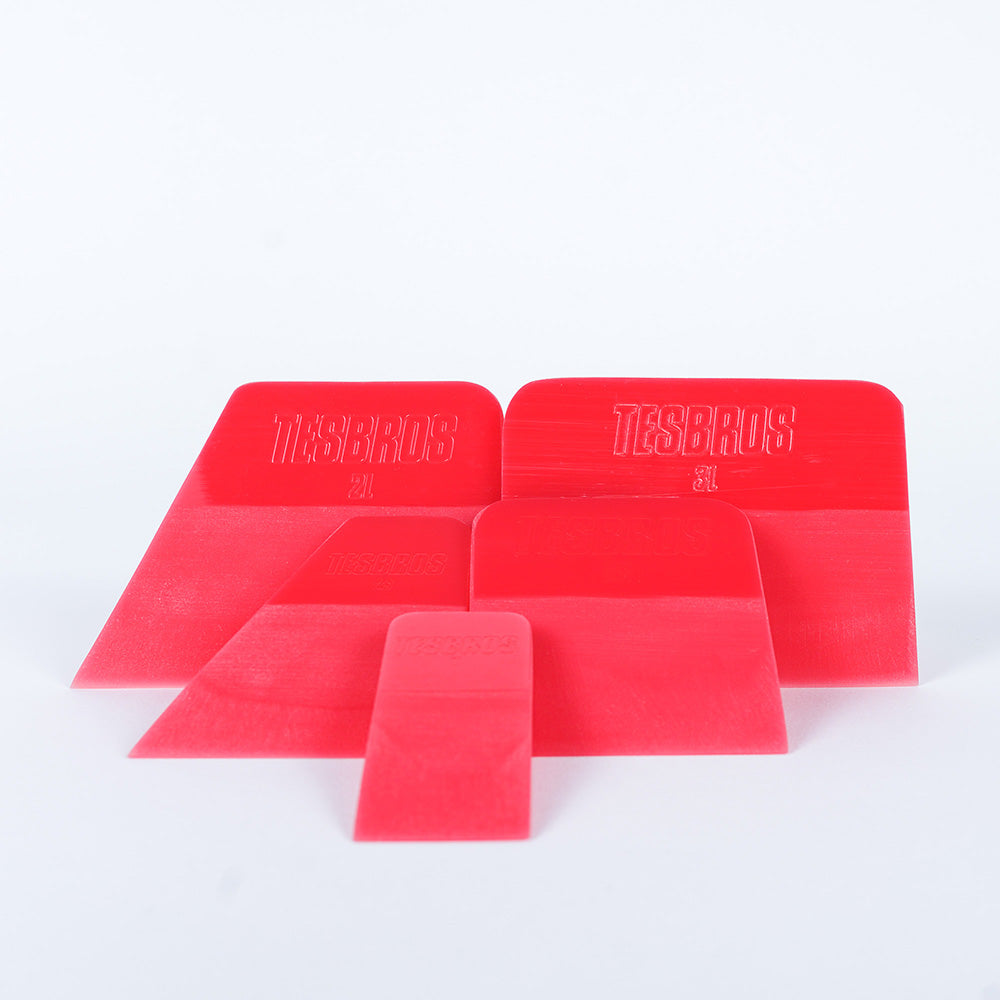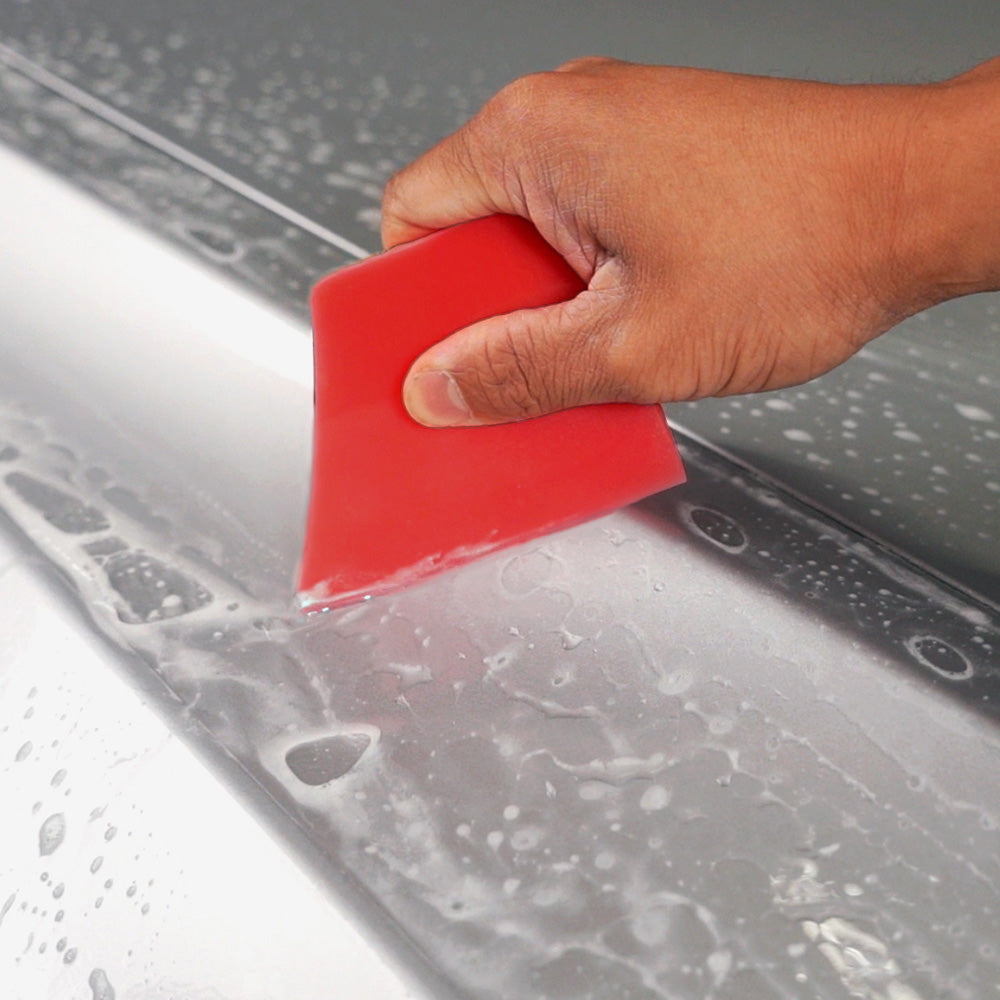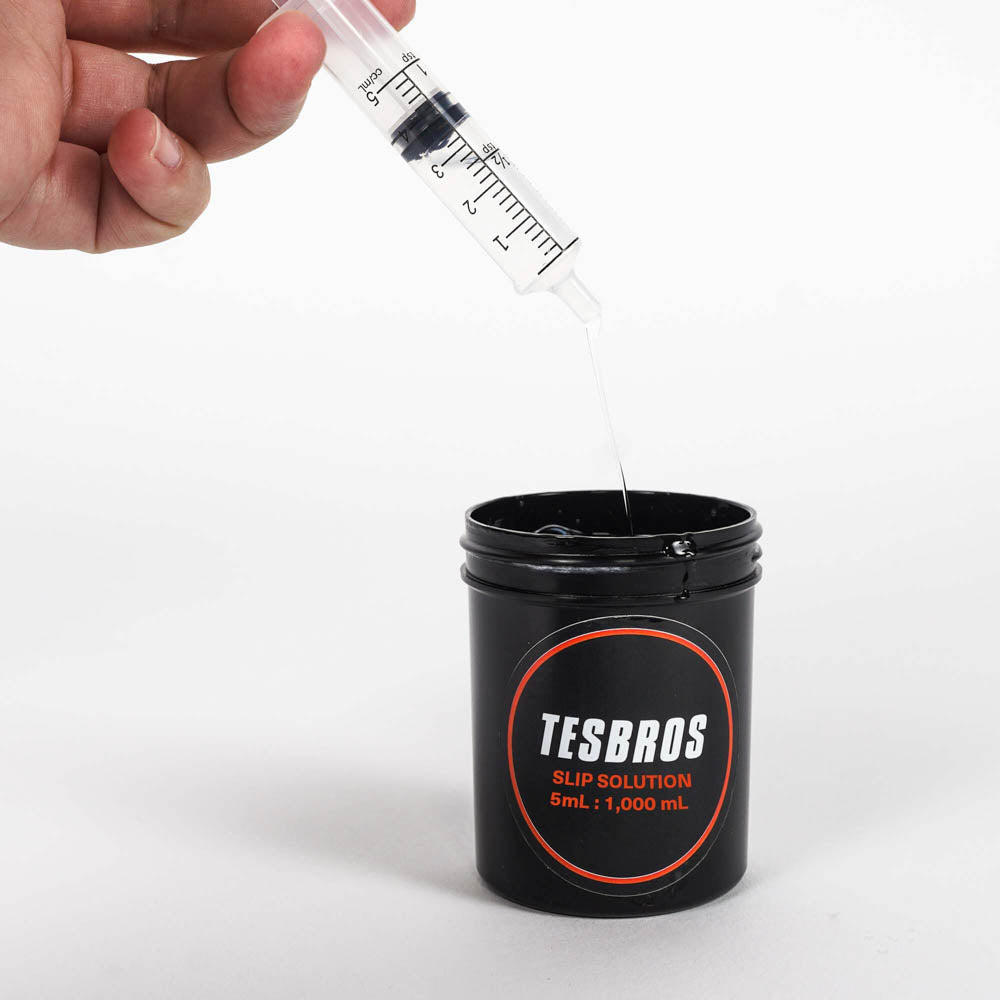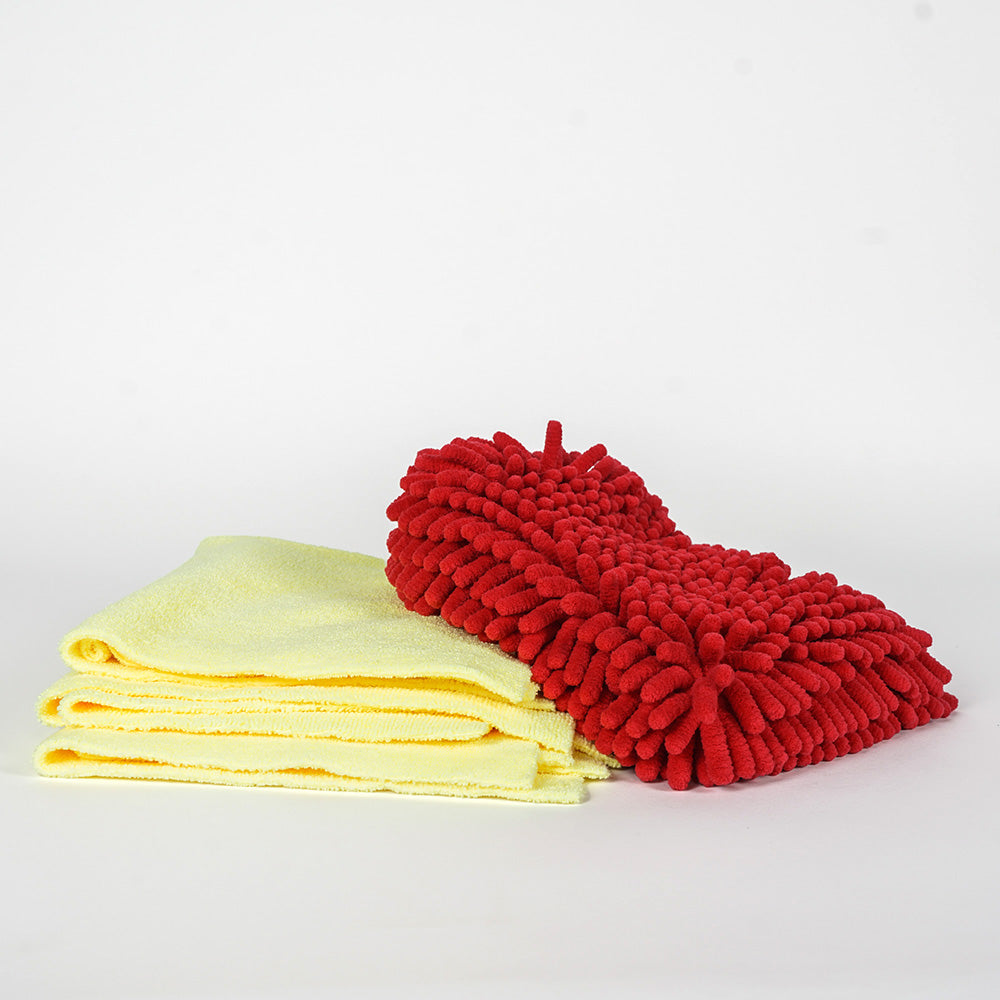 DIY Front Protection Kit - PPF for Model 3
Installation
install difficulty: moderate
FITMENT
2018-2023 Tesla Model 3 Check Compatibility Notes


Style:

No Sensor Cutouts (2022-2023)
Protect your Model 3's most vulnerable areas from rocks, scratches, and insects!

This awesome kit is created by our friends at TesBros, and comes with everything you need to keep your Tesla safe from the elements, including access to a video course and expert support so you can get all the help you need.
We've taken all the pain points from a professional install and either eliminated them or made them easier for virtually anyone to do. We've also included all the tools to get the best result. Get yours today and let's get started talking all things PPF!
DIY peel & apply application

Tools & online courses provided

Lasts 10 years

Designed and made in the USA
Includes:
Front Bumper PPF
Hood PPF
Fenders PPF
Headlights/Fog lights PPF
Mirrors PPF
Premium Slip Bottle


Premium Tack Bottle

5-Piece Squeegee Set

70% Isopropyl Alcohol
5 x Microfiber Towels
1 x Wash Mitt
TesBros Car Wash Shampoo
TesBros Prep Wash
Clay Bar
1 pair of Nitrile Gloves
Slip Solution with Syringe for measuring

Online Step-by-Step Install Course
Specs:
Avery Supreme Defense PPF

Fits 2017+ Tesla Model 3