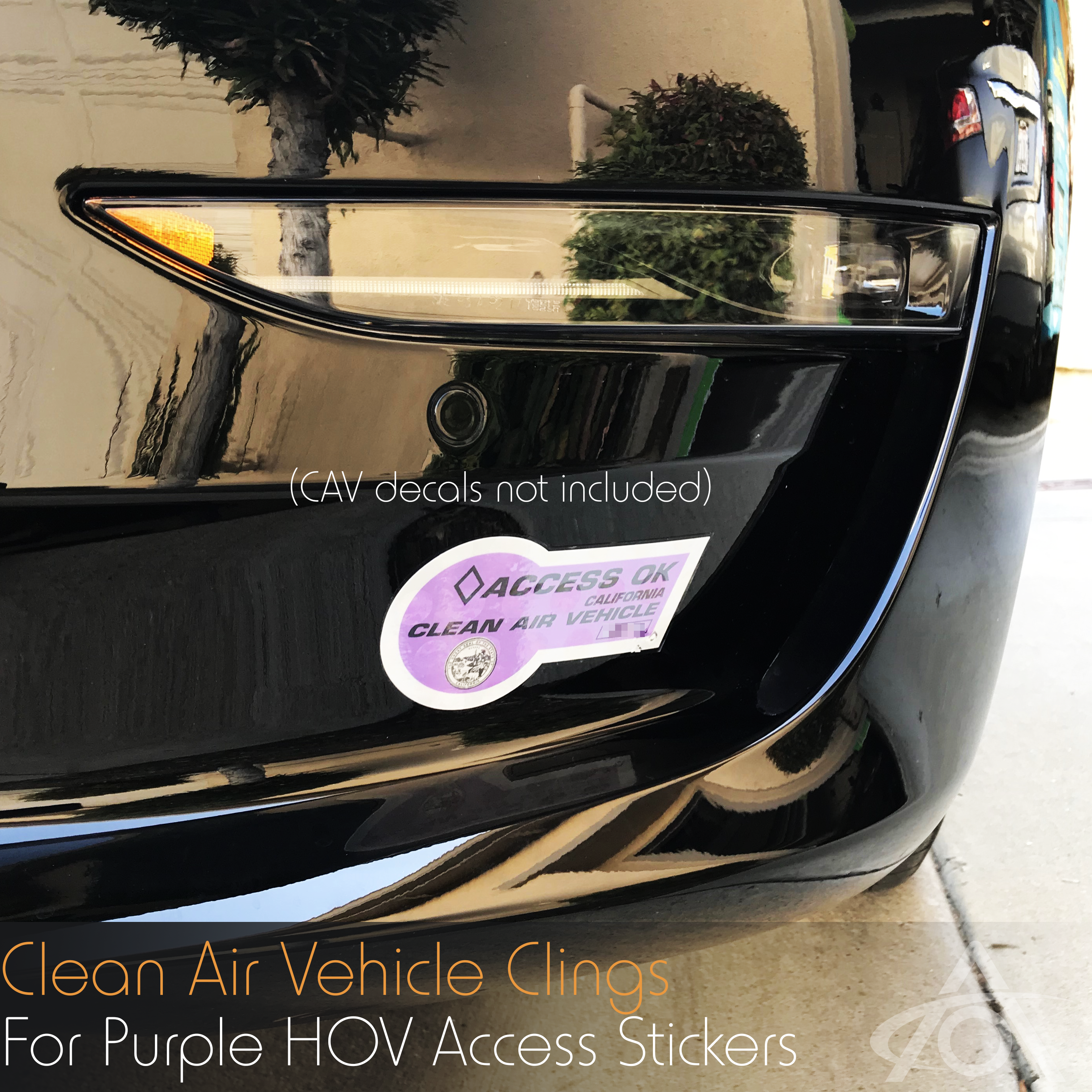 Clean Air (CA -CAV) / Clean Pass (NY-CPV) Clear PPF Clings (Set of 4)
Installation
install difficulty: simple
Design:
CA (CAV) 2019-21 (Blue/Orange/Purple)
Note: We do not provide the actual decal, those are provided by your State.
Please ensure you order the right option:
California 2019-21 (

Purple

,

Orange

or

Blue

)
California 2022-23 (

Yellow

and

Green

)

New York (all years)
Our precision-cut clear clings for the Clean Air/Pass Vehicle Decals are made from Xpel Paint Protection Film, and ship as a complete set of four (2 large, 2 small). You need these because removing the official decals from your car isn't (by design) easy, and leaves a nasty residue that's very difficult (and annoying) to remove. Each is a little larger all around than the actual decal, so it's virtually impossible for anyone to know it's there.
These have a light adhesive, so you can apply and remove these many times; if you plan on doing this, always ensure the paint is clean where you're applying them, and keep the plastic carrier sheet they arrive on for storage when they're not on the car.