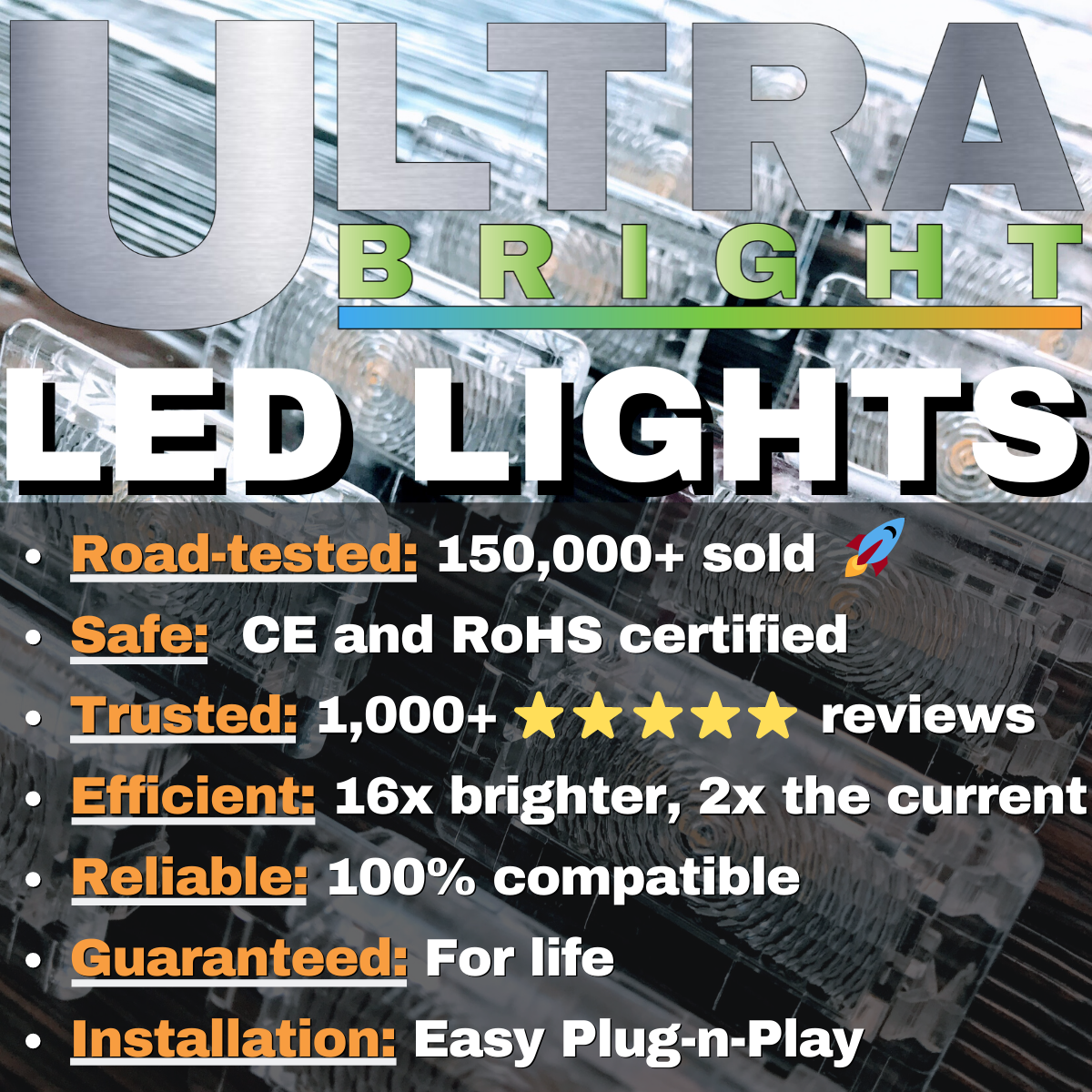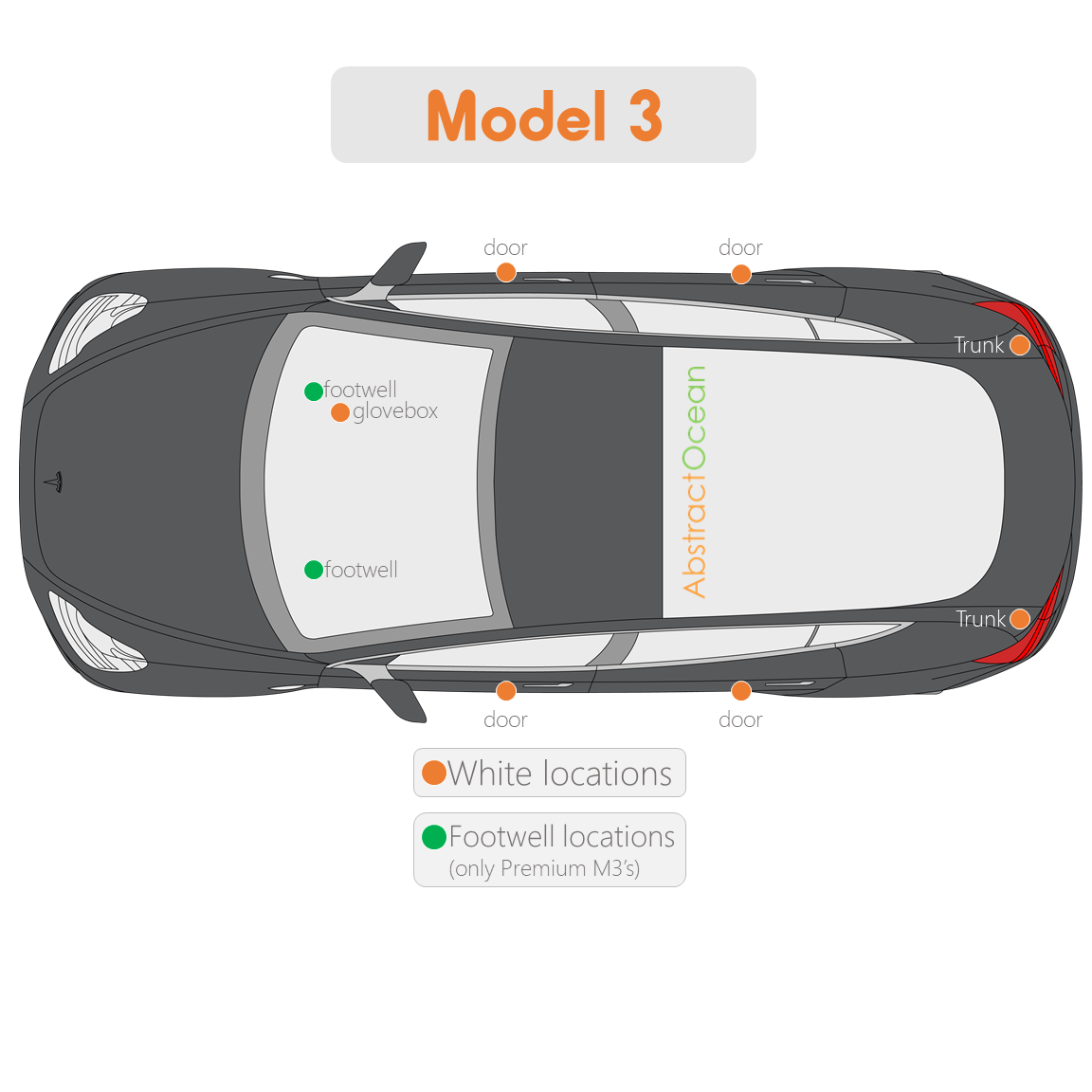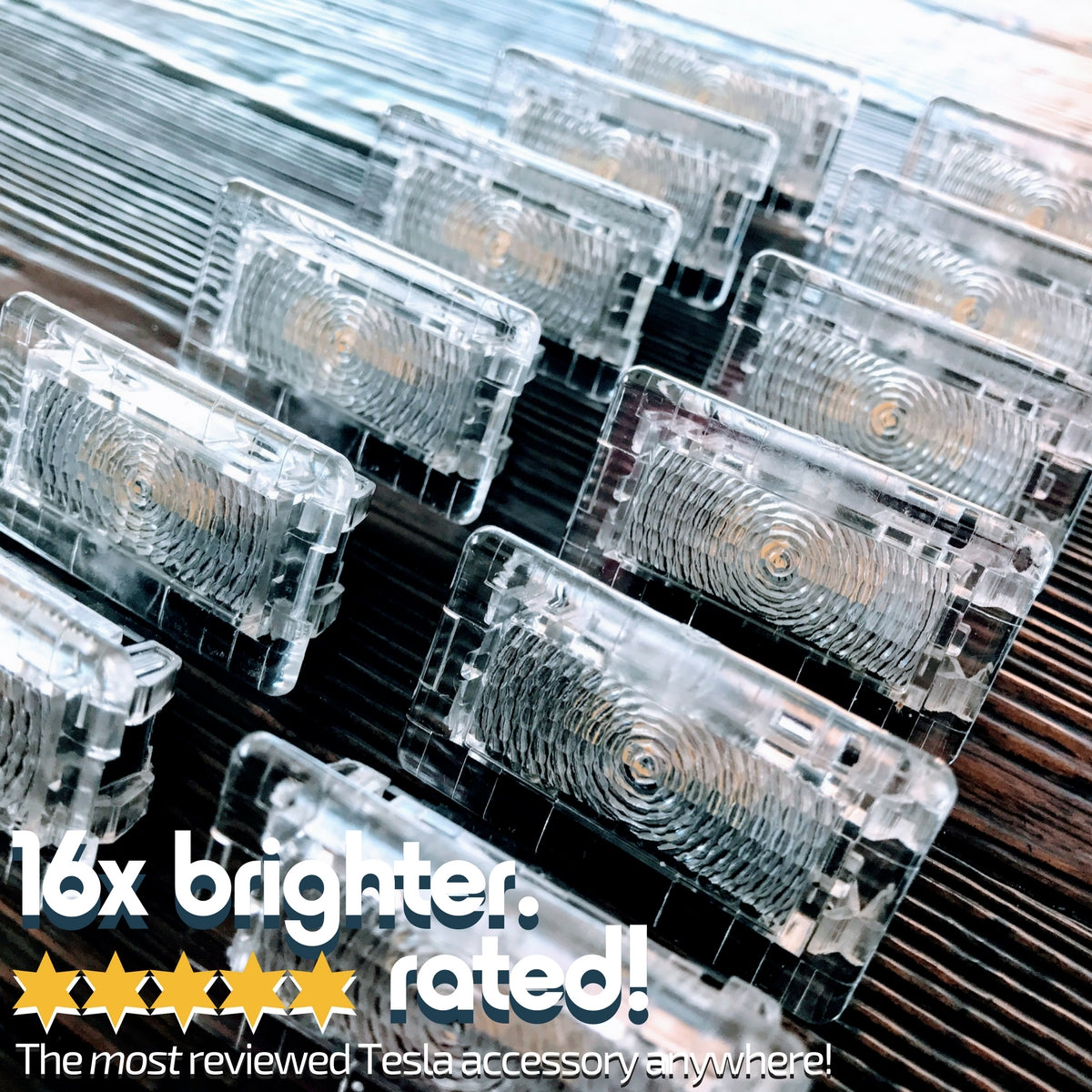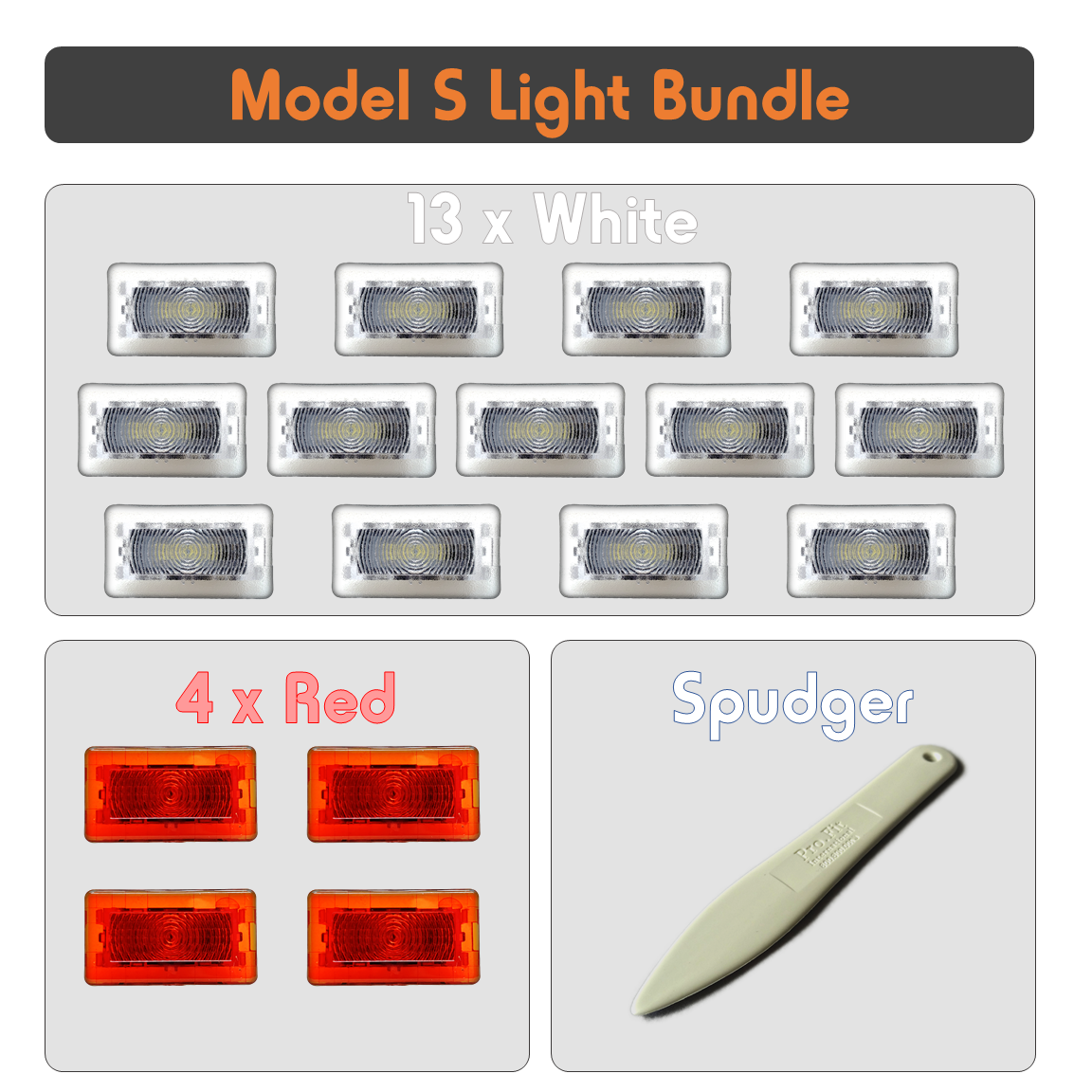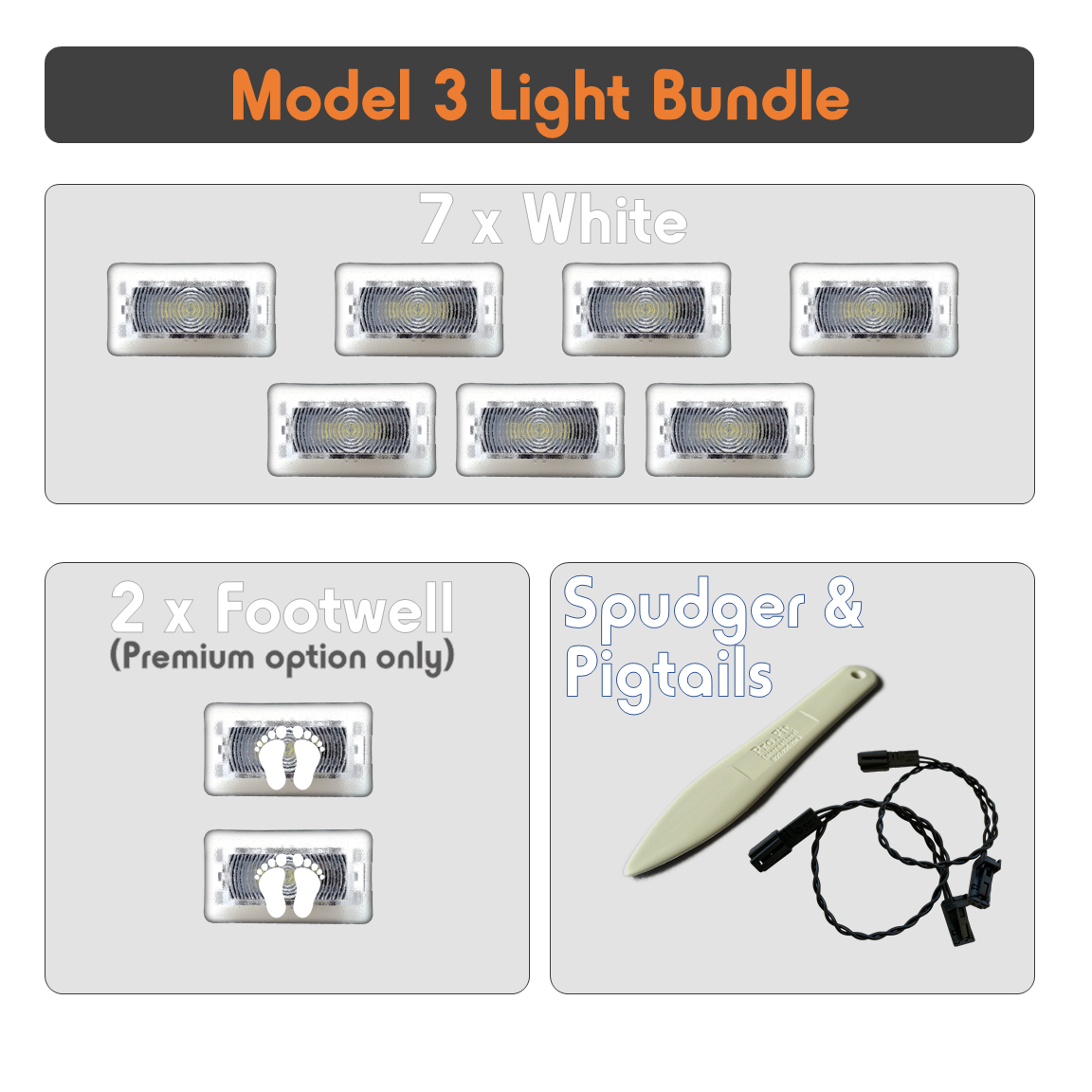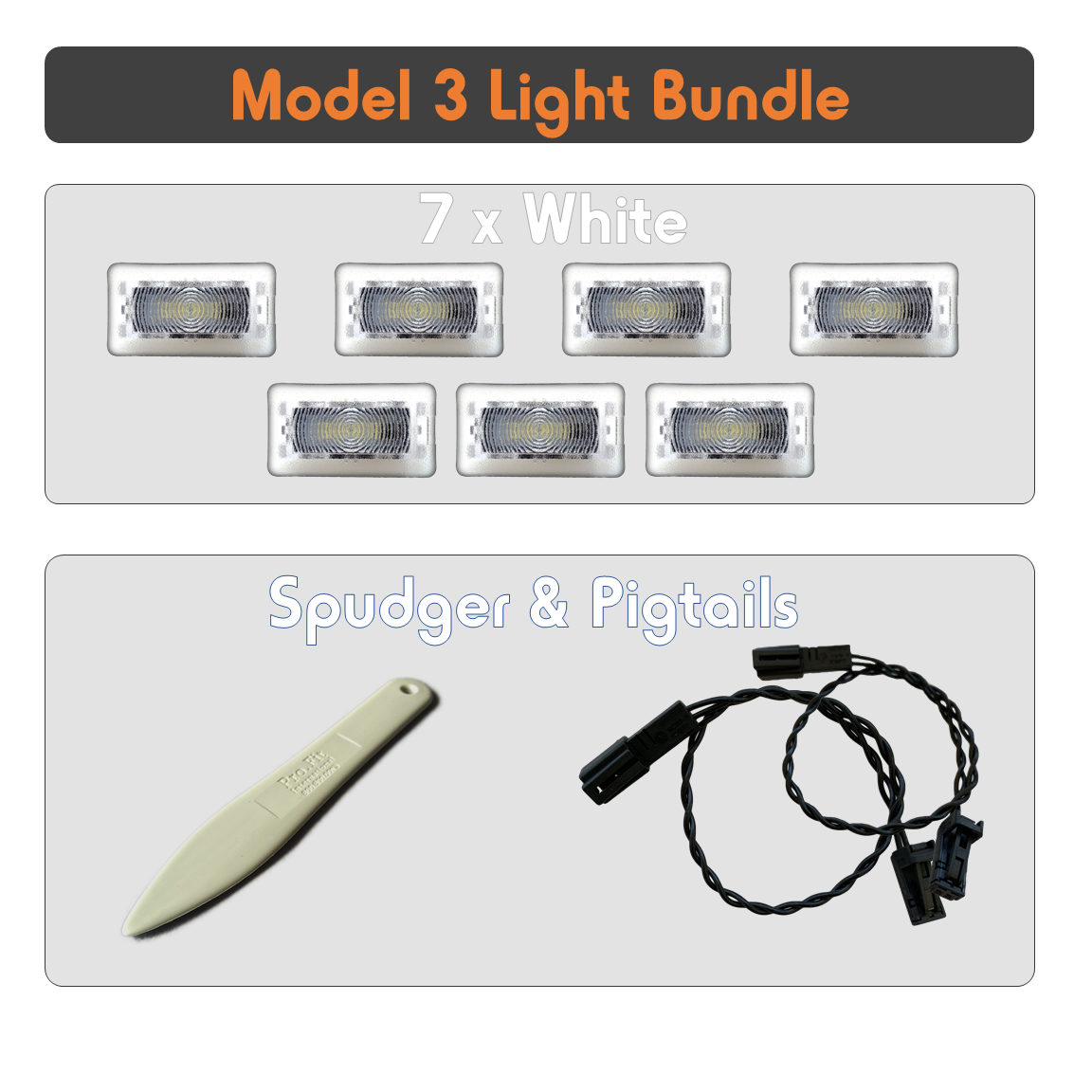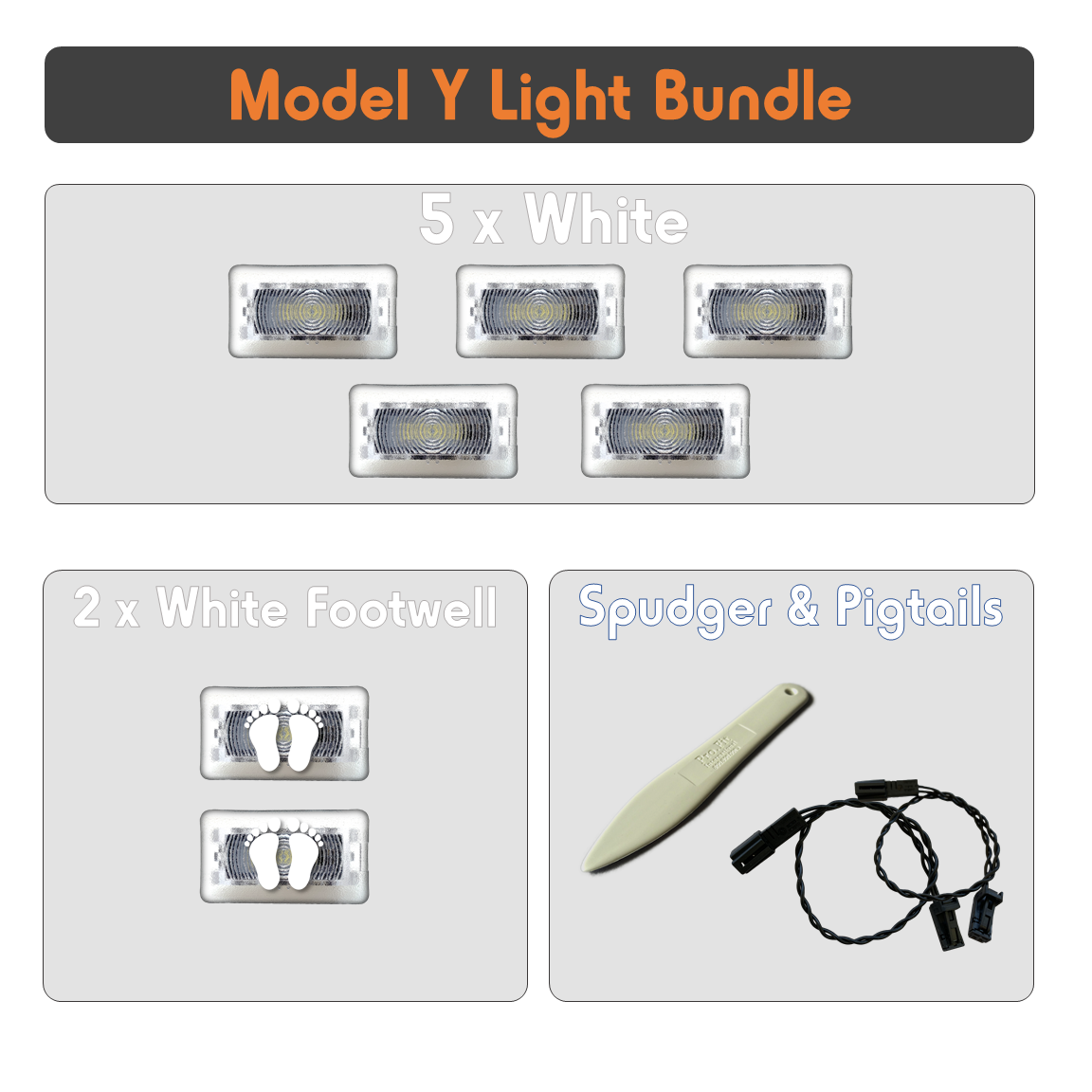 Tesla Ultra-Bright Light Value Bundles
Installation
install difficulty: simple
FITMENT
2018-2023 Tesla Model 3
2020-2023 Tesla Model Y
2012-2021 Tesla Model S
2015-2022 Tesla Model X


Option:

M3 Standard/Partial Premium
From the school of keeping it simple, and making it a bargain, we're bringing back our Ultra-bright light bundles! Save 10%+ over buying individually!
No substitutions or changes to the bundles please - if you're looking for other choices, please order via our pick-n-mix pages, where you can mix-and-match to your heart's content! Each bundle has been created to make sure you every everything you need to complete your lighting upgrade.
Wondering why these are the best lights for your Tesla:
Road-tested: 150,000+ sold since 2015
Safe for your Tesla: The only bulbs on the market with CE and RoHS certification
Trusted: 2,000+ ⭐⭐⭐⭐⭐ reviews
Efficient: 16x brighter, with just 2x the current
Reliable: 100% compatible with your Tesla Model 3, Y, S & X - with a lifetime guarantee
Plug-n-Play: Just switch out your factory bulbs - they look identical (but much, much brighter)
Each bundle replaces the factory lights in your Tesla with our ultra-bright white lights, plus, for S&X, the rear-facing red lights in each door. Refer to the corresponding diagram to see where the lights are positioned. If your Model S does not have the Premium Upgrade Package, don't worry, all the wires are already there.
Also, each bundle includes a spudger, and for the Model 3 & Y bundles, a couple of 'pig tails', which are extension cables for your door lights. You might not need them, but most Model 3 & Y's have very short cables in the doors and this will save a lot of frustration.