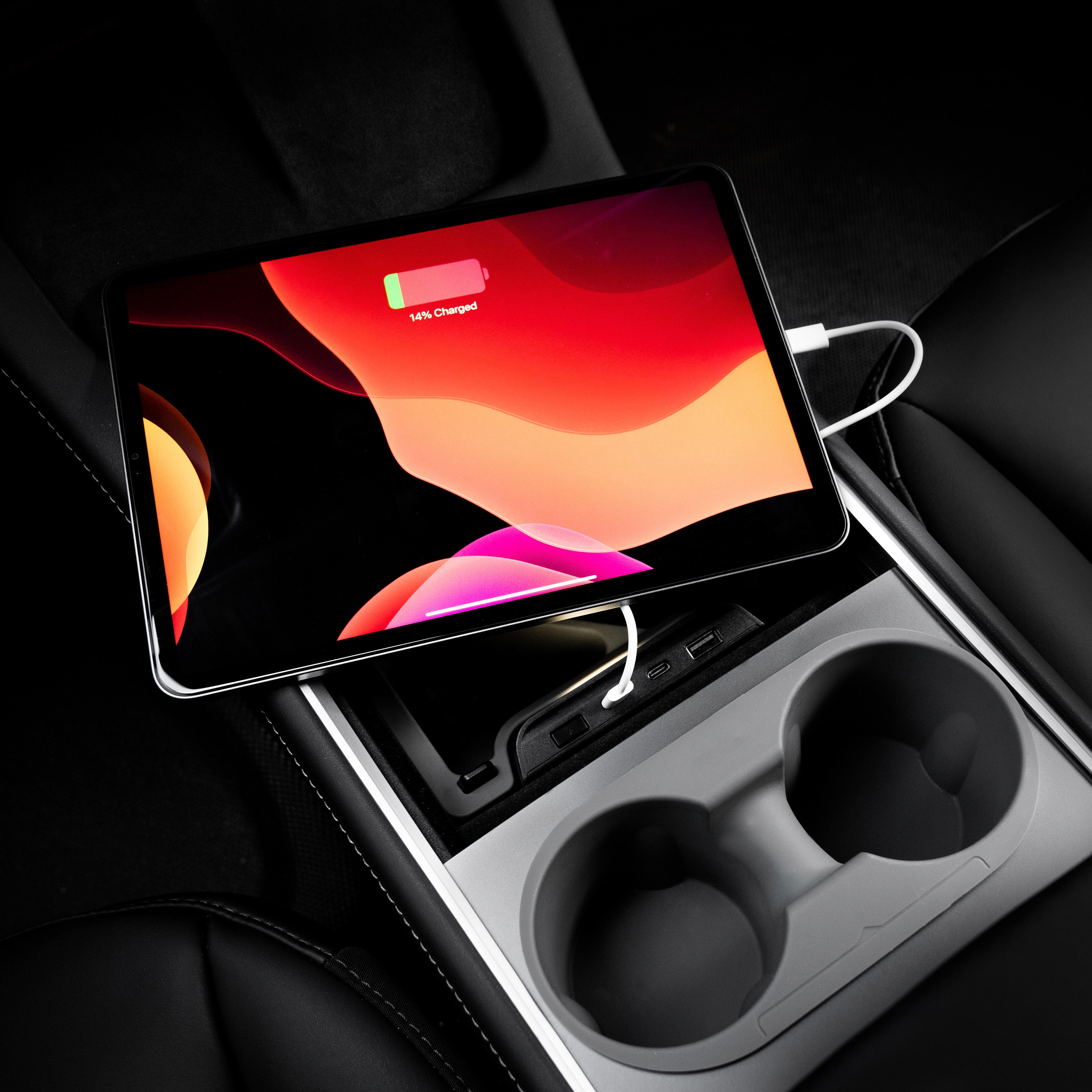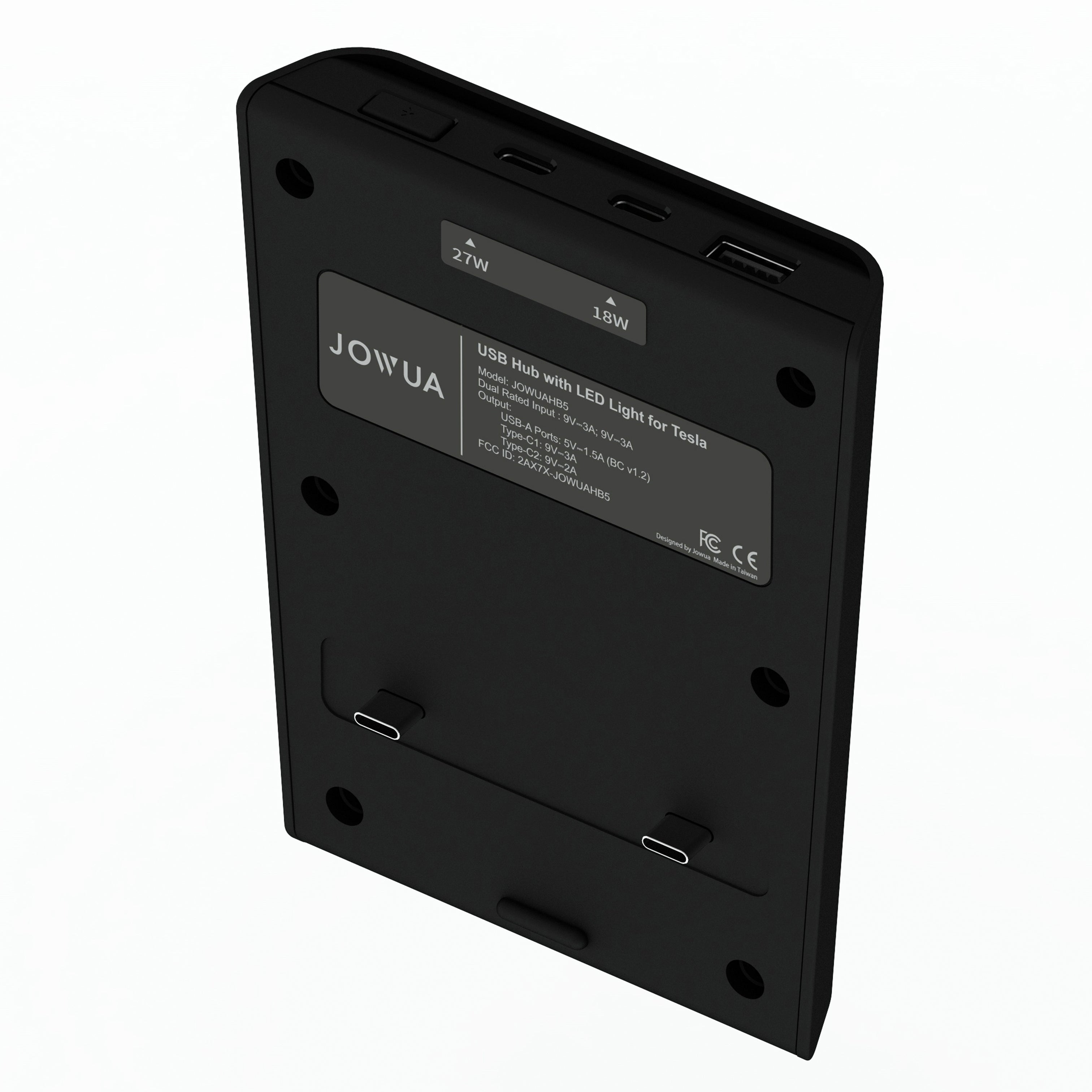 USB LED Hub
Installation
install difficulty: simple
FITMENT
2018-2023 Tesla Model 3
2020-2023 Tesla Model Y

NOTE: This only fits Models 3 and Y that have the Second Gen center console. check out the pic below if you're not sure!
You might not even know that your second-gen center console has two USB-C ports in the side that faces forward towards the front of the car. If you do know they're there, then you'll know they're not easy to get to, and we all know how frustrating it us to try to plug in USB pugs blindly!
Integrating seamlessly with the Center Console Tray, this USB hub provides light to your center console, as well as extending the two USB-C ports to make then accessible, and adding 2 USB-A ports on top, and another two USB-A ports down below.