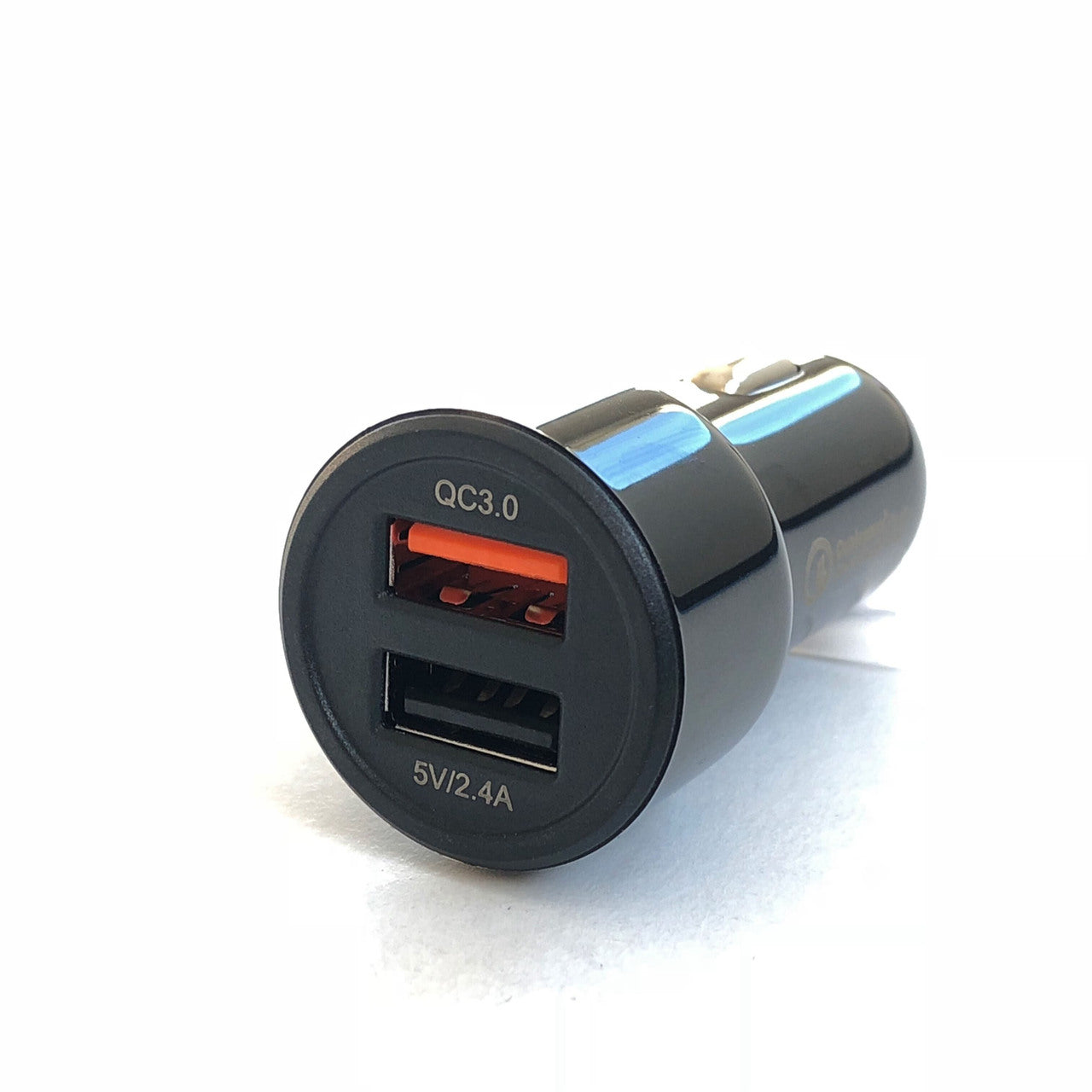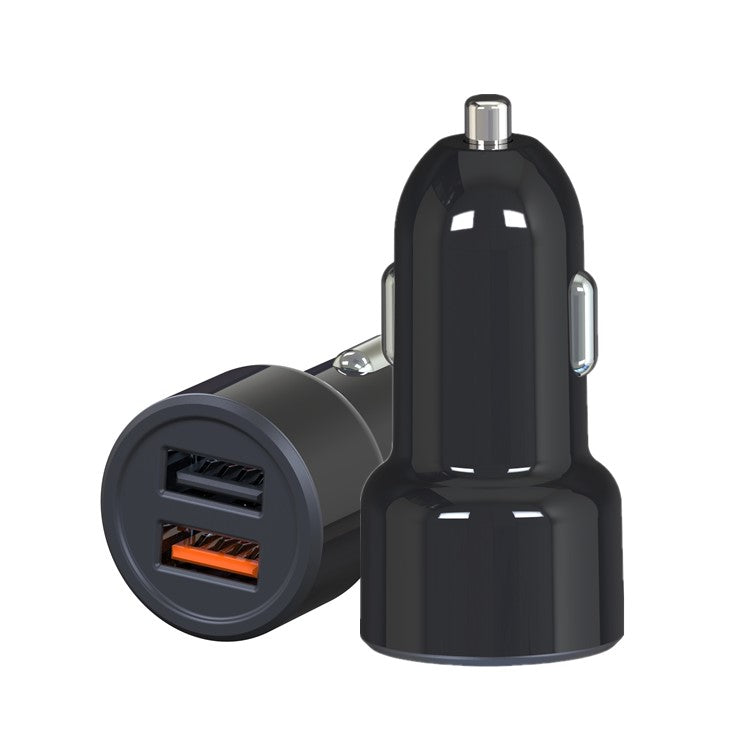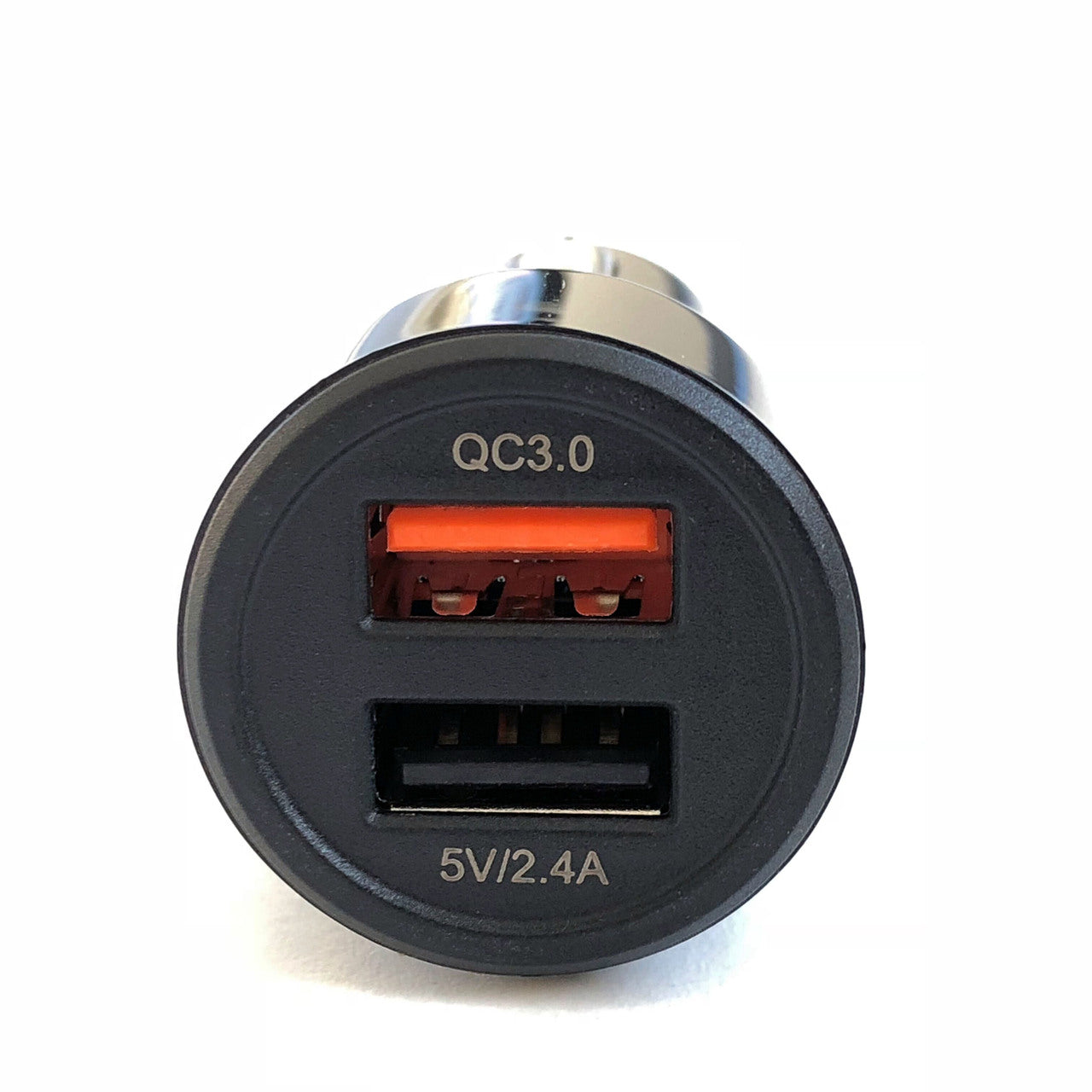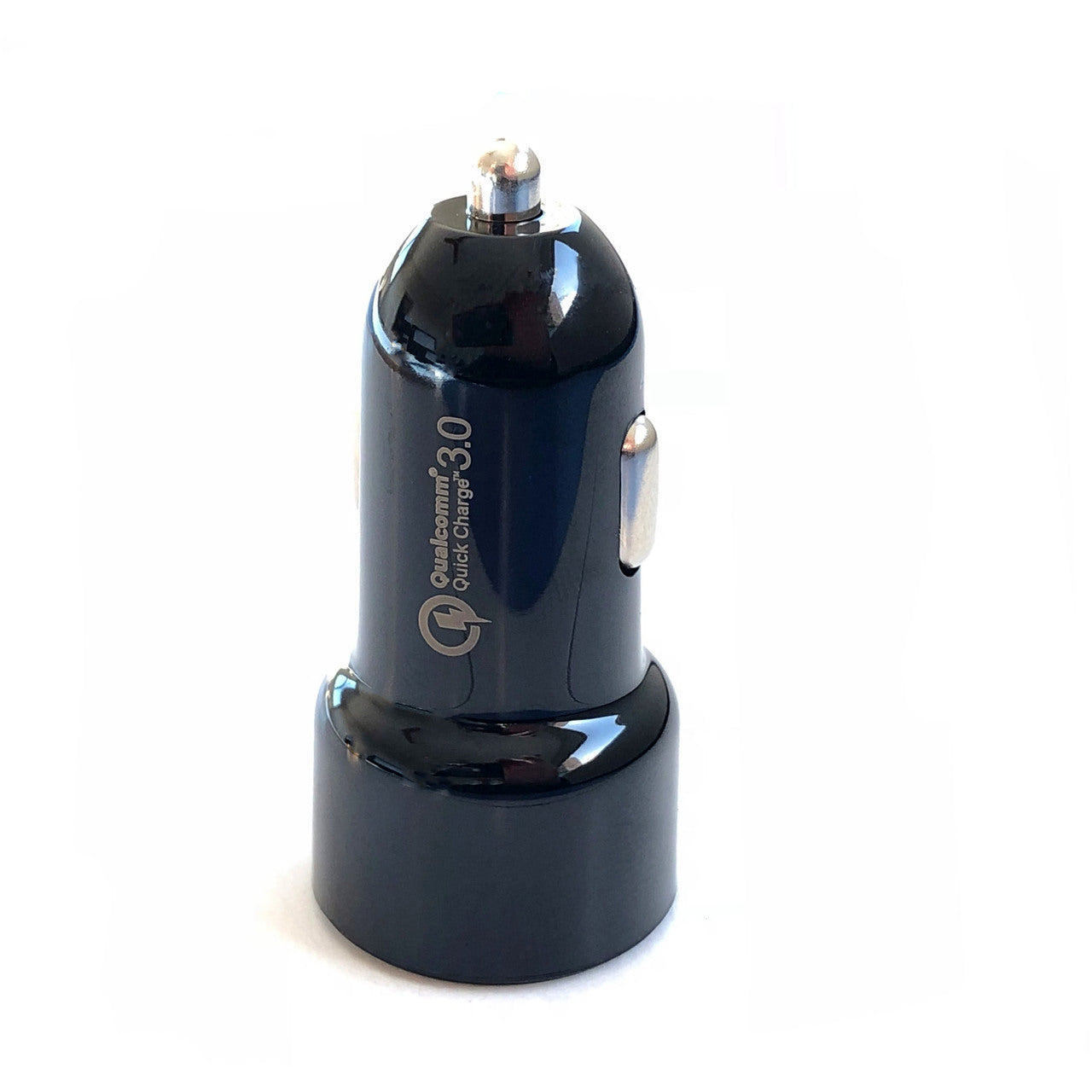 USB Charger with QC3 Technology
Our USB charger features Qualcomm Quick Charge 3.0 Technology. If your phone supports this, then it'll charge up to 4x the speed of a regular charger. Even if it doesn't, both ports will intelligently provide as much current as your phone or tablet will accept, which is typically 2.4A. This is a great little charger for your Tesla, and provides much more power than the built-in USB outlets.
FAQ
How do I know if my device is QC3 compatible?
The short answer is that no Apple device is, but many recent Android devices from Samsung are. Your device will normally have the QC3 logo displayed either on the device, or on the box it came in.
The charger supports 3.6-6.5V/3A, 6-5-9V/2A and 9V-12V/1.5A; which option do I choose?
Just plug and go. Your device and charger will negotiate the highest charge rate available, based on the device and current charge state.
Can I use a QC3 charger with devices that do not support QC3?
Of course. Any device that's charged via USB can be plugged into this, it will always select the correct charge rate for the device.