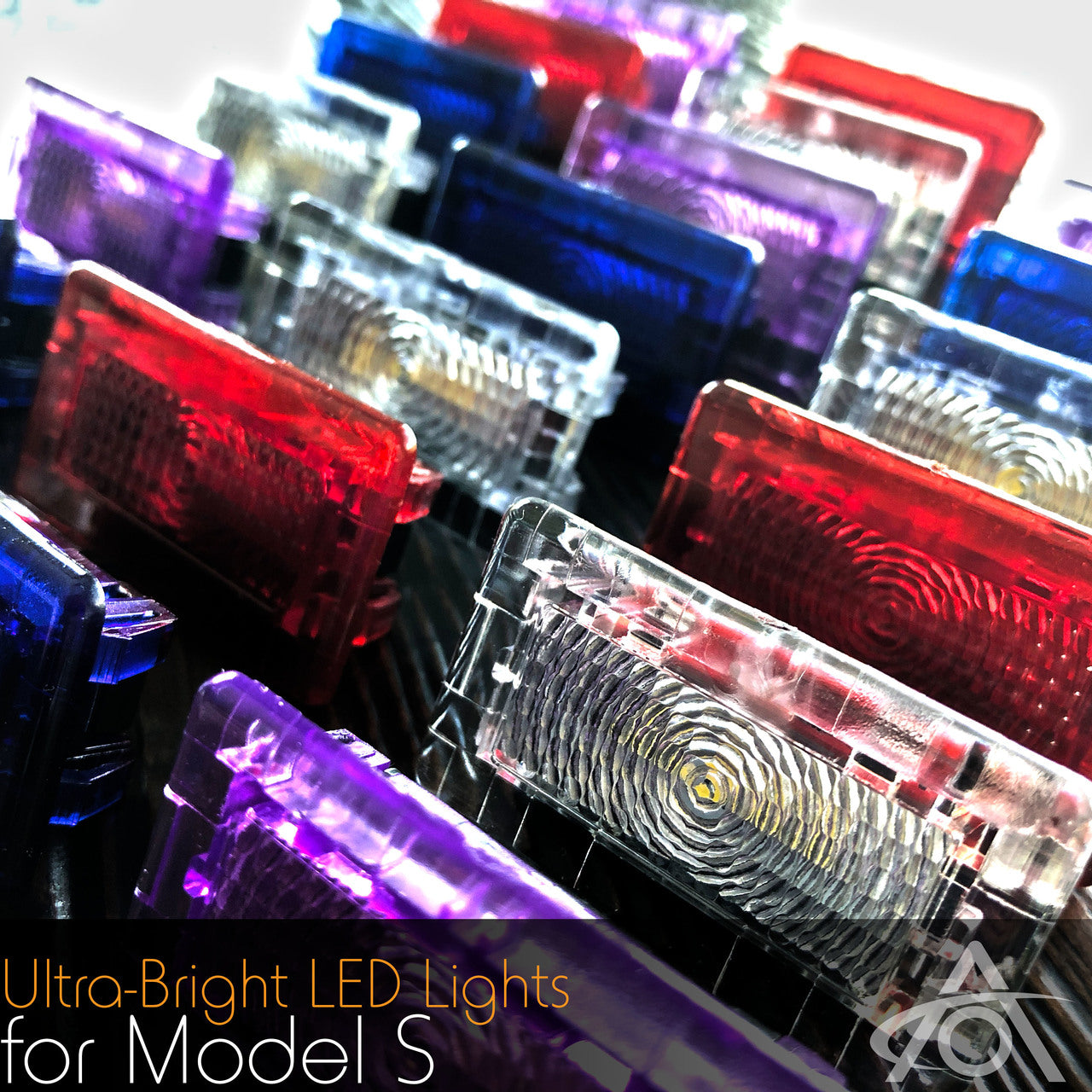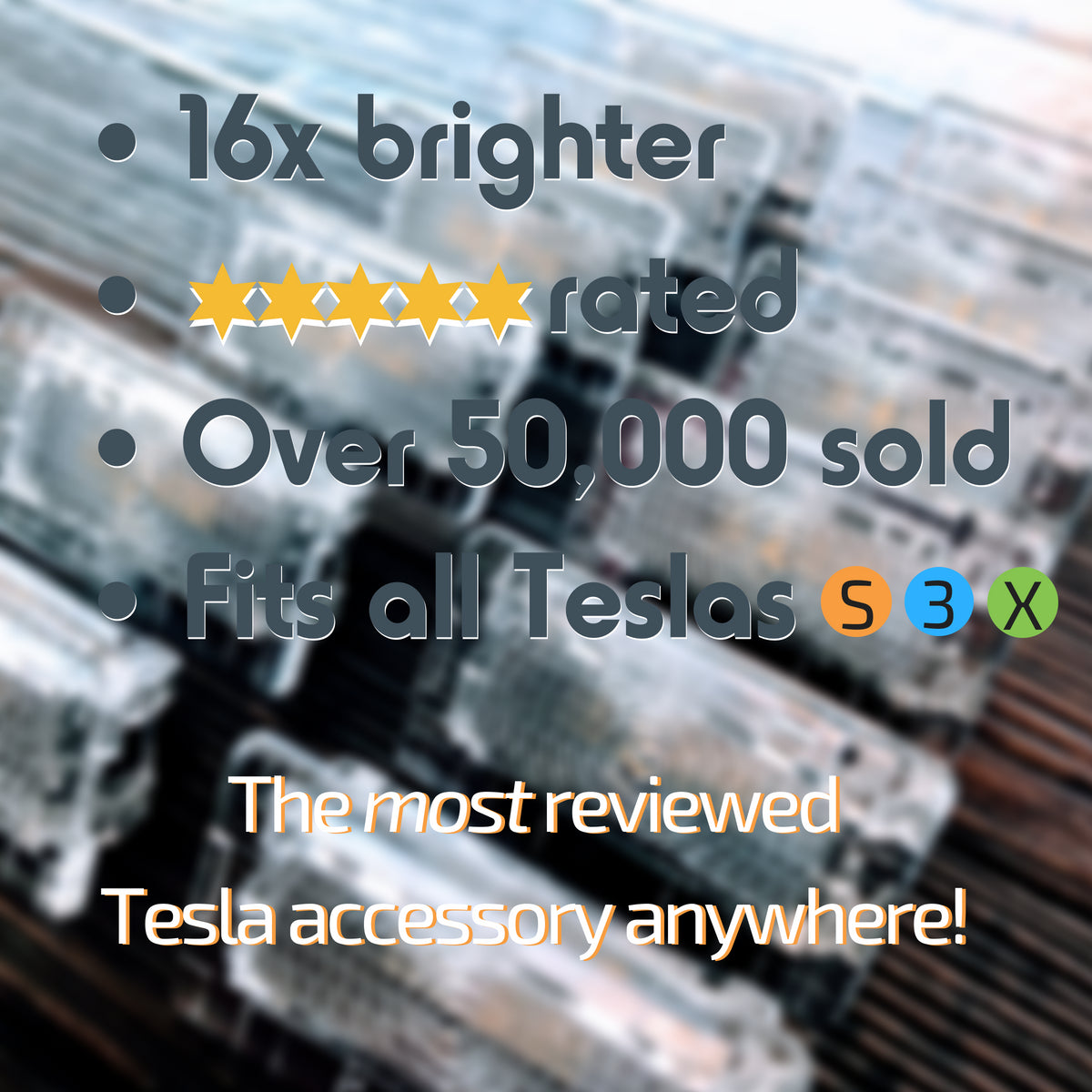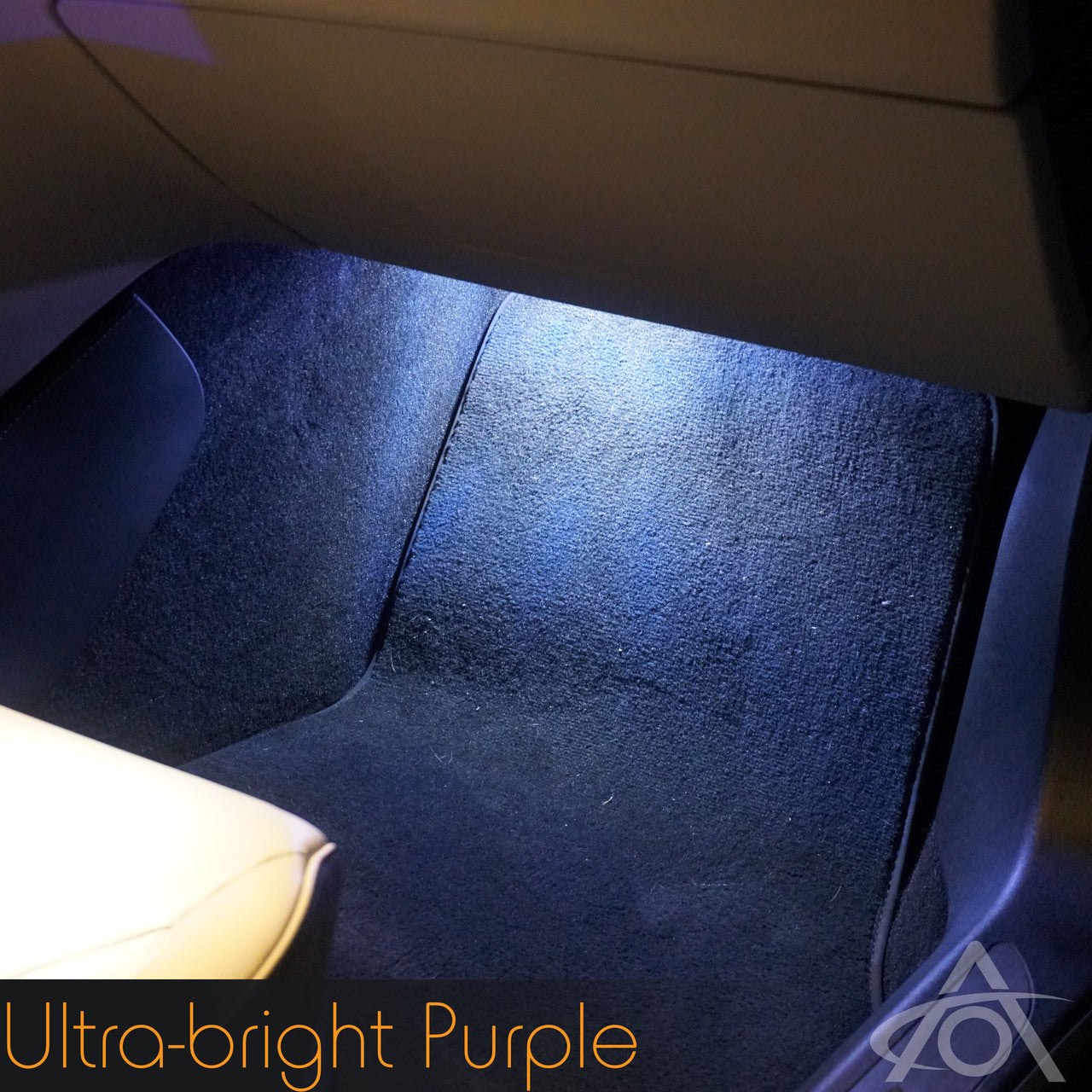 Ultra-Bright LED Lights - Model S
Installation
install difficulty: simple
FITMENT
2012-2021 Tesla Model S

Note: The lights for refreshed Model S are different. We are working on compatible lights for the new Model S.
Over 50,000 bulbs sold and 750+ great reviews - welcome to the original and best-reviewed after-market accessory for your Tesla Model S!
We're focusing on the Model S here, but they're compatible with all Tesla's, so check out the Model X, Model Y and Model 3 pages.
Our bulbs are a plug 'n' play replacement for the OEM bulbs that came standard in your Model S. They're identical to the Tesla-fitted bulbs in every regard, except they're 16x brighter, yet only use 1W of power. Made by the same company that supplies a major German auto manufacturer, and using the best components to ensure maximum efficiency in terms of the light/power/heat ratio.
Note: Tesla has varied the trim levels several times, so not all cars will have lights visible in all of these locations, but the wiring is there for all Model's regardless of trim and vintage. Check out our installation instructions for more details if you're not sure. For pre-April 2017 Model S's, you'll probably need to order the brackets for under the front seats if you do not already have lights there (the wiring is there though, promise!). Tesla switched to an integrated bracket in April, which is still 100% compatible with our bulbs, but you no longer need to purchase the brackets. If you're not sure, just raise one of the front seats up as far as it will go, and take a look underneath. If you see a metal rod running the width of the seat, then you need the brackets. If you see a chunky, plastic brace running the width of the seat, then you have the version with the integrated bracket.