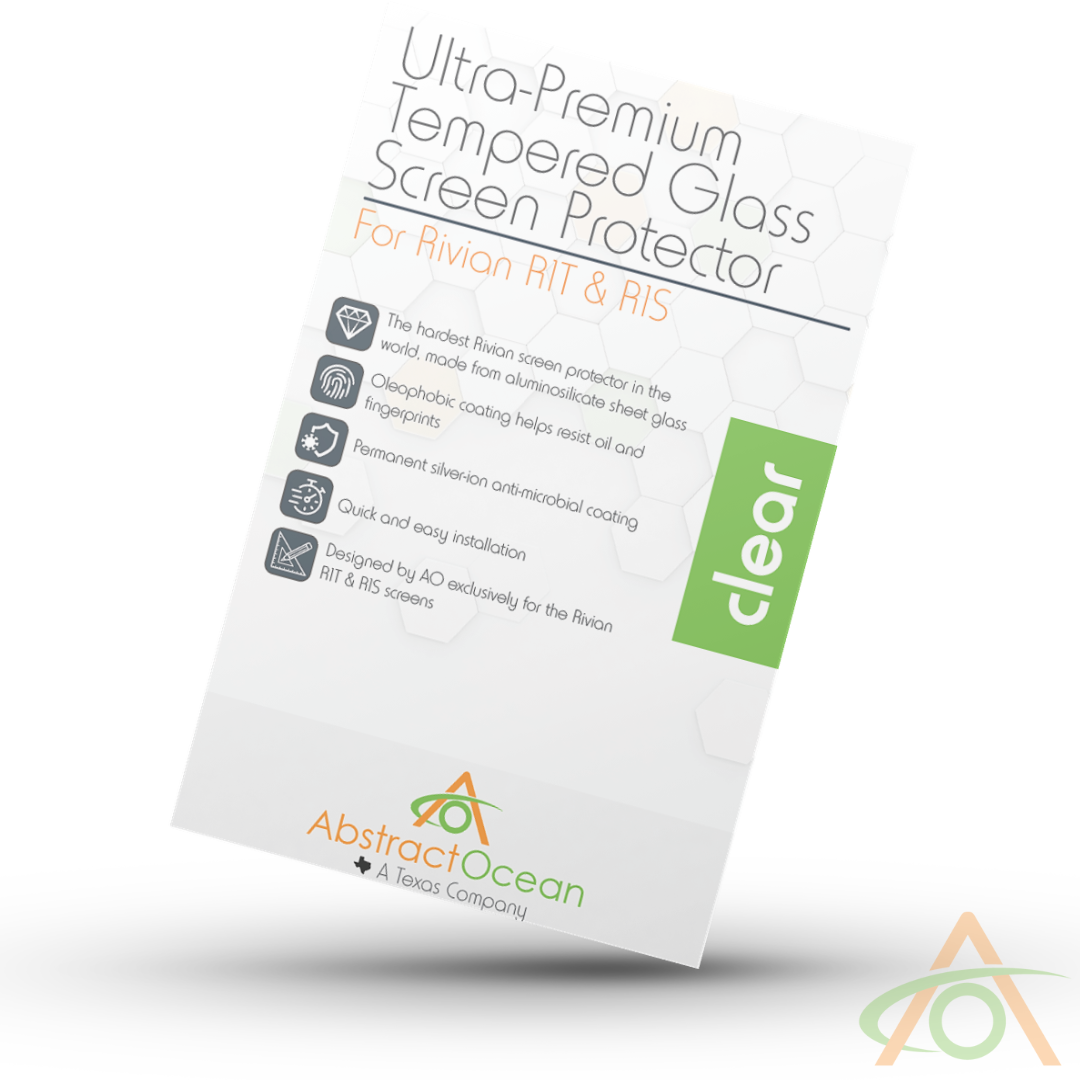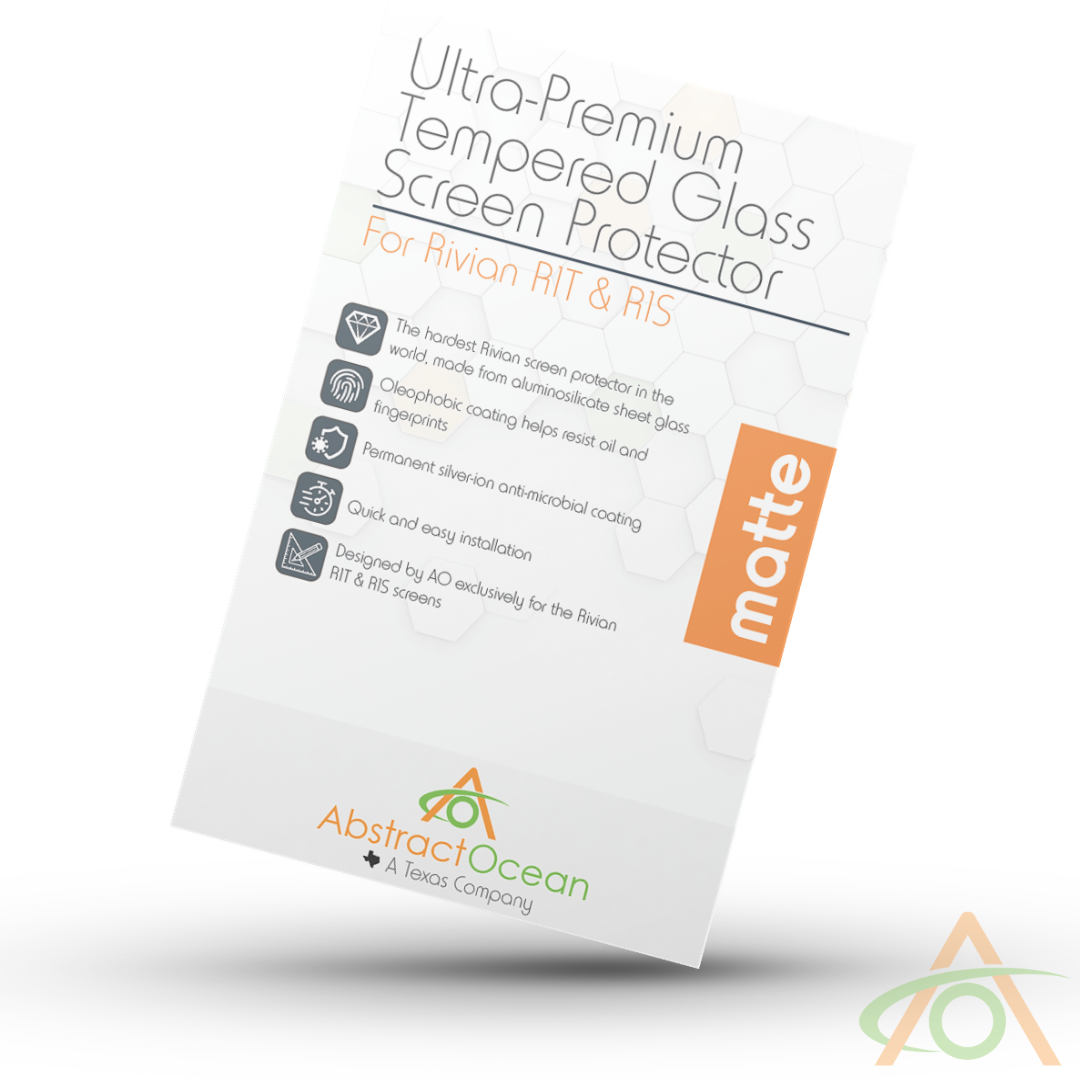 Ultra-Premium Tempered Glass (9H) Screen Protectors (fits the Rivian R1T/R1S)
Installation
install difficulty: easy
FITMENT
2022-2023 Rivian R1T
2022-2023 Rivian R1S


Option:

Matte Set (all 3 screens)
These are quite simply the best tempered glass screen protectors you can buy for your Rivian. Building on almost a decade of experience with Tesla screen protectors, you get to leapfrog right to our fourth-generation protectors! These have an exclusive silver-ion antimicrobial coating and a hardness rating that exceeds every other protector on the market, this is the only screen protector worthy of your Rivian. With the following exclusive features:

The worlds toughest screen protector for your Rivian, the only one made from premium aluminosilicate glass (see the FAQ for more details)
Coated with a permanent silver-ion

antimicrobial layer - killing germs/microbes on contact, here's the proof!
Damaged in the line of duty? Just send us a picture and we'll replace for free!
Not sure which to choose? The matte tempered glass protectors does an amazing job at minimizing glare, and virtually getting rid of visible fingerprints altogether. That said, the matte inherently reduces the sharpness of the screen, so if that's going to bother you, we recommend the HD Clear option, which is basically invisible when applied. You still benefit from the oleophobic coating, which helps to resist fingerprints (just like your phone does), but more importantly makes them a breeze to clean off, especially with one of our all-in-one screen cleaners :-) Still not sure which version you'd prefer? No problem! Try a sample pack with smaller pieces of each glass before buying, or check out our video.
Beware of similar products that appear to be a bargain; the hardness and quality of screen protectors on the market vary significantly, and some even require a 'wet' installation, as they're just made of Paint Protection Film (PPF).
The sturdy packaging includes high-level instructions, and a link to our installation video - please watch it, it'll make your installation really easy.