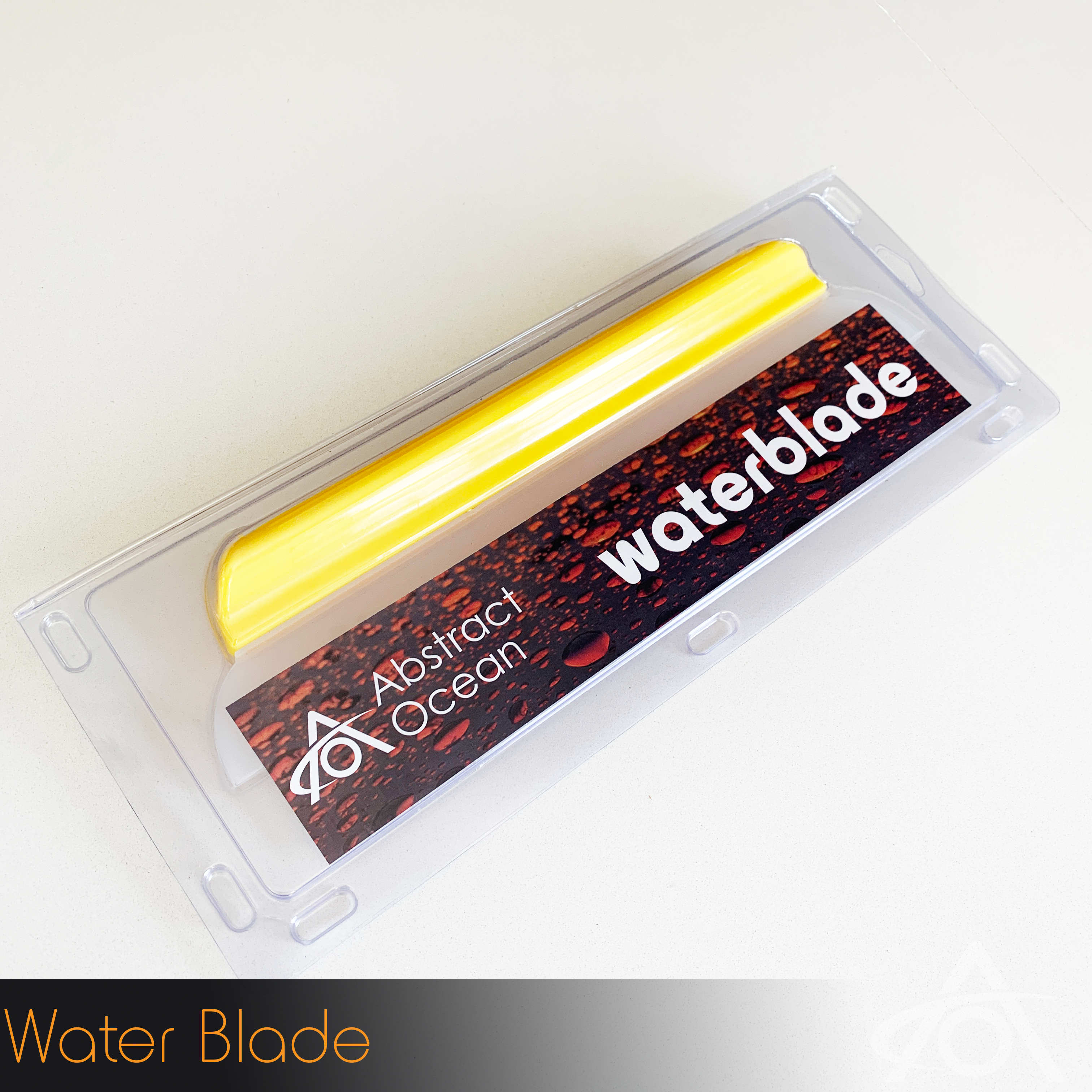 Silicone Water Blade - 12"/30cm
Installation
install difficulty: simple
So, funny story. I've been using water blades for years, maybe decades to dry my car, and until a friend recently mentioned it, I'd never thought to actually sell them. So, in keeping with our golden rule that we only sell products we happily use on our Tesla's, here's our Water Blade!
Tesla's tend to be quite curvy, so the 12" blade (30cm) is the best option, as it'll get into the awkward areas around the rear licence plate and the front air splitters. Featuring an ultra-flexible medical-grade silicone, this version has the "T-bar' design; we tested this against the Y-bar, and found it to be much more effective.
These produce far less drag than a towel or a chamois leather, and there's far less risk of dragging grit around with it. Use the Water Blade to remove 90% of the water after washing, or after a car wash, then finish up with a clean, soft towel. Here in baking hot Dallas (at the time of writing) it's essential to clear the water quickly before it dries and leaves marks; with the blade, it's easy to get around our Model S and Model 3 in about 5 minutes per car.
To use
Wash your car as normal, either manually, or through a car wash.
Use the water blade to remove the bulk of the water. This isn't really like cleaning your windows, where you're trying to get every last drop to avoid streaks; just work quickly around the car to remove most of the water. After each wipe, run the blade through a towel to remove any water or other contaminants
Once you've removed most the water, grab your towel and clean up any remaining drops
Optionally, for a really quick shine, spray some wet wax detailer on the wet car, and use the blade to clear the water and evenly distribute the wax. We love, and recommend Griot's Speed Shine; it's been part of our car-cleaning 'go kit' for years, handy for quickly removing tar splats and bird droppings.
There's a knack to using a waterblade. If you find it 'dragging' over the paint, then move with quicker, shorter strokes. Have a towel on hand to wipe the blade each time. Once you've got the technique down, you can easily dry your car in 5-10 minutes.