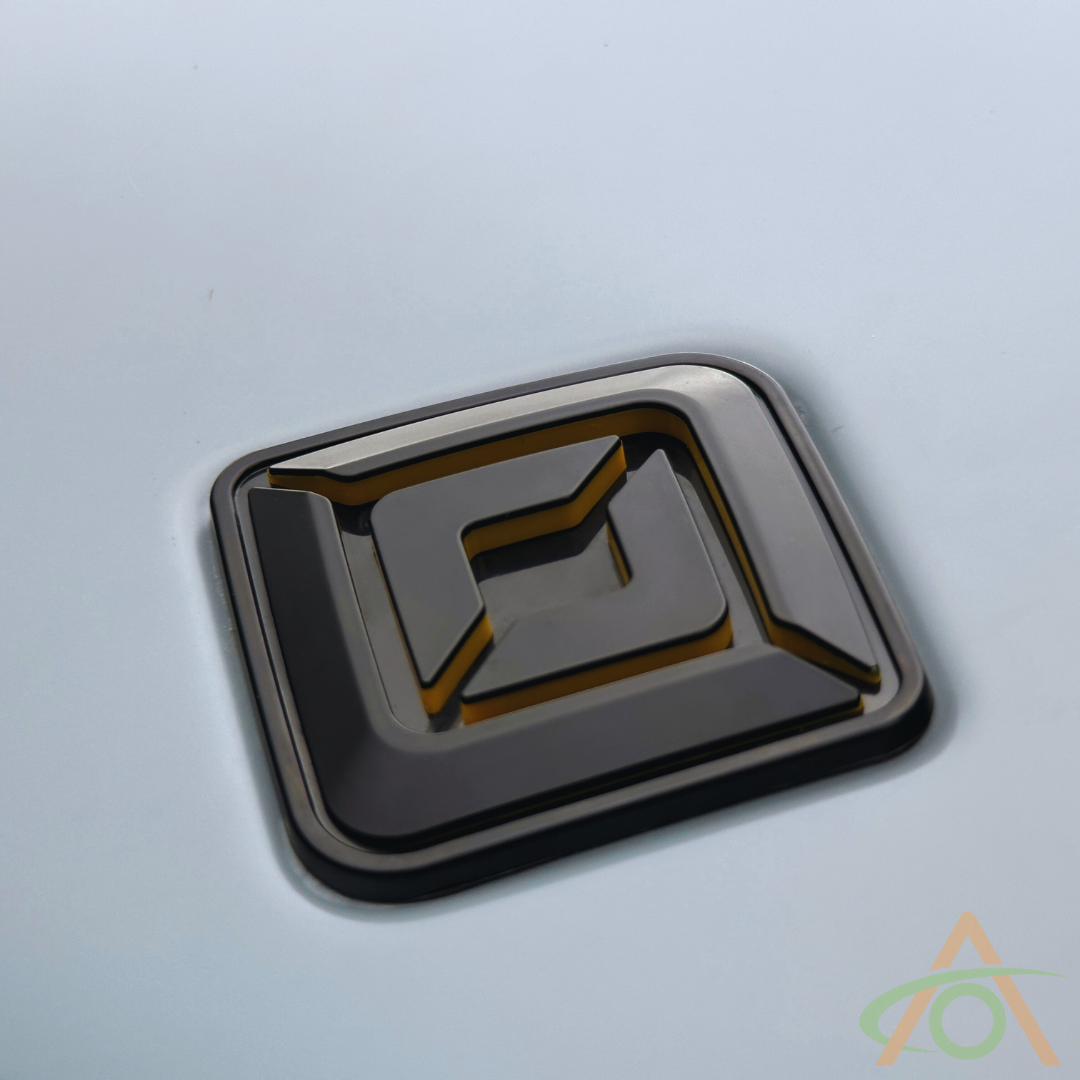 Satin Black Emblems for Rivian R1T
Installation
install difficulty: moderate
FITMENT
2022-2023 Rivian R1T


Option:

All Black (satin/matte black)
Looking for R1S? Please go here.

Love your R1T but prefer the emblems to be black? Well, good news, we can help! Building on years of experience, we've designed our satin black emblems to perfectly replicate the look of the factory emblems, except rather than satin silver, they're satin black. Made from triple-coated ABS plastic, we have the following R1T options:

Satin Black (all emblems are all-black, with no yellow accents aside from the hood)
Satin black with yellow accents (

all

emblems are black with yellow accents)
Each R1T set contains:
1 x large RIVIAN emblem (for the rear)
2 x side RIVIAN emblems (for each of the front doors)
1 x hood (compass) emblem (both versions come with yellow trim as well)
1 x "R1T" emblem (for the bottom right of the tailgate)
Removal tools (plastic blade, removal filament & finger-grips)
You can also order only the large, rear "RIVIAN" emblem in satin black with yellow highlights.
You'll probably need something to remove the last of the adhesive. GooGone or RapidTac are both great, WD40 can help with smaller residue. We also have a small kit with two 2oz bottles, one with RapidTac, the other with Griot's Speedshine, that helps treat the paint after applying the emblems.
The large rear and side emblems ship in foam installation templates. The hood emblem has the same alignment lugs as the factory version. The "R1T" emblem is pre-spaced on a clear carrier sheet. All of this ensures an easy, worry-free installation.