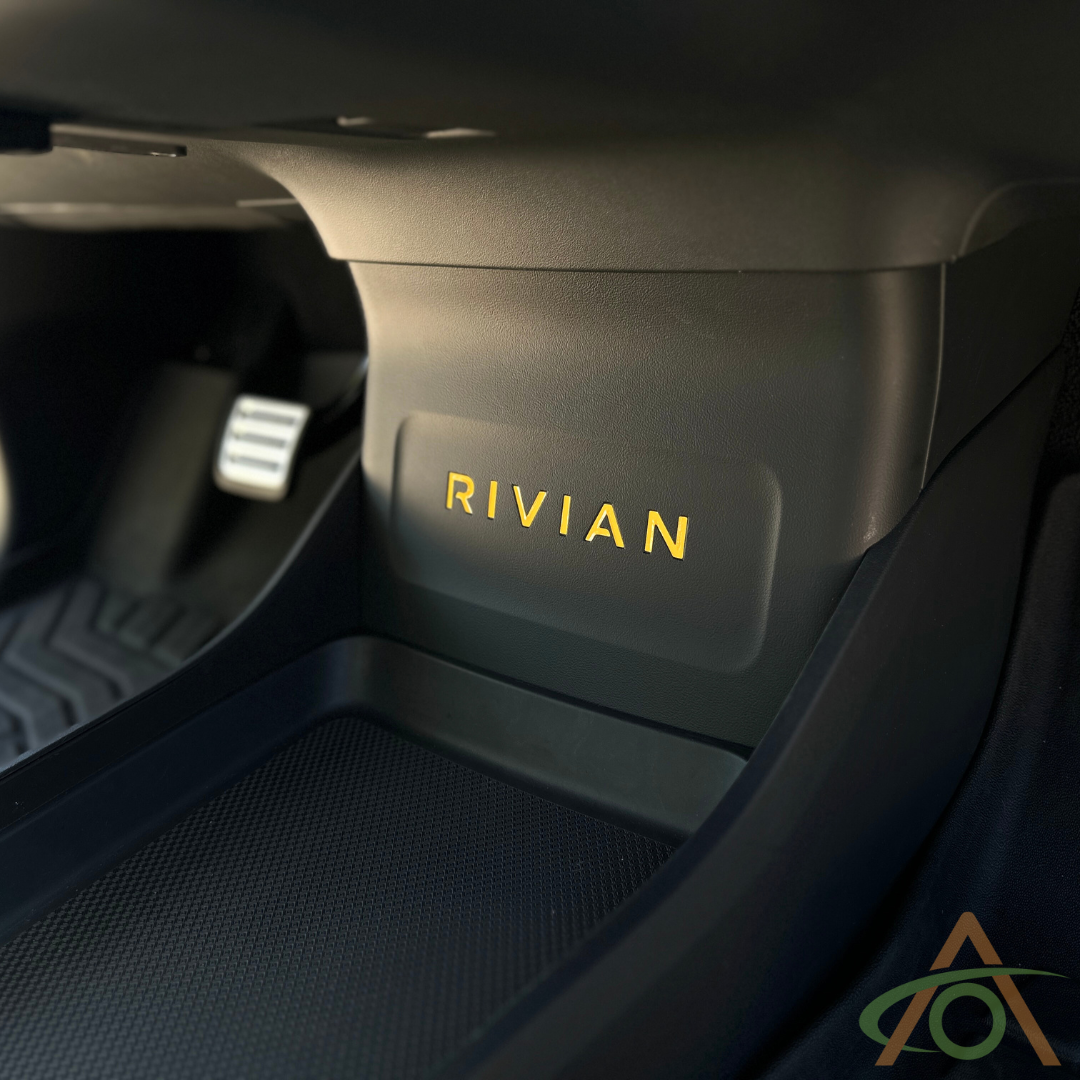 Center Console Decal Insert
Installation
install difficulty: easy
FITMENT
2022-2023 Rivian R1T
2022-2023 Rivian R1S

Also by popular request, we've created a simple, tool-free vinyl insert for the back panel of your R1S or R1T center console.
As always, we're using 3M 2080 vinyl, which is generally regarded as the best in the world. Choose from 'Rivian Yellow' (to match the calipers and other yellow accents), or metallic white (as close as we can get to Glacier White).
Installation takes just a few minutes; we provide two of the inserts, so you have a chance for a do-over if needed, together with a couple of alcohol wipes. Please refer to our installation video linked below to se how to (easily) remove the panel, and install the vinyl decal. If you need the trim removal tools shown in the video, they're here.