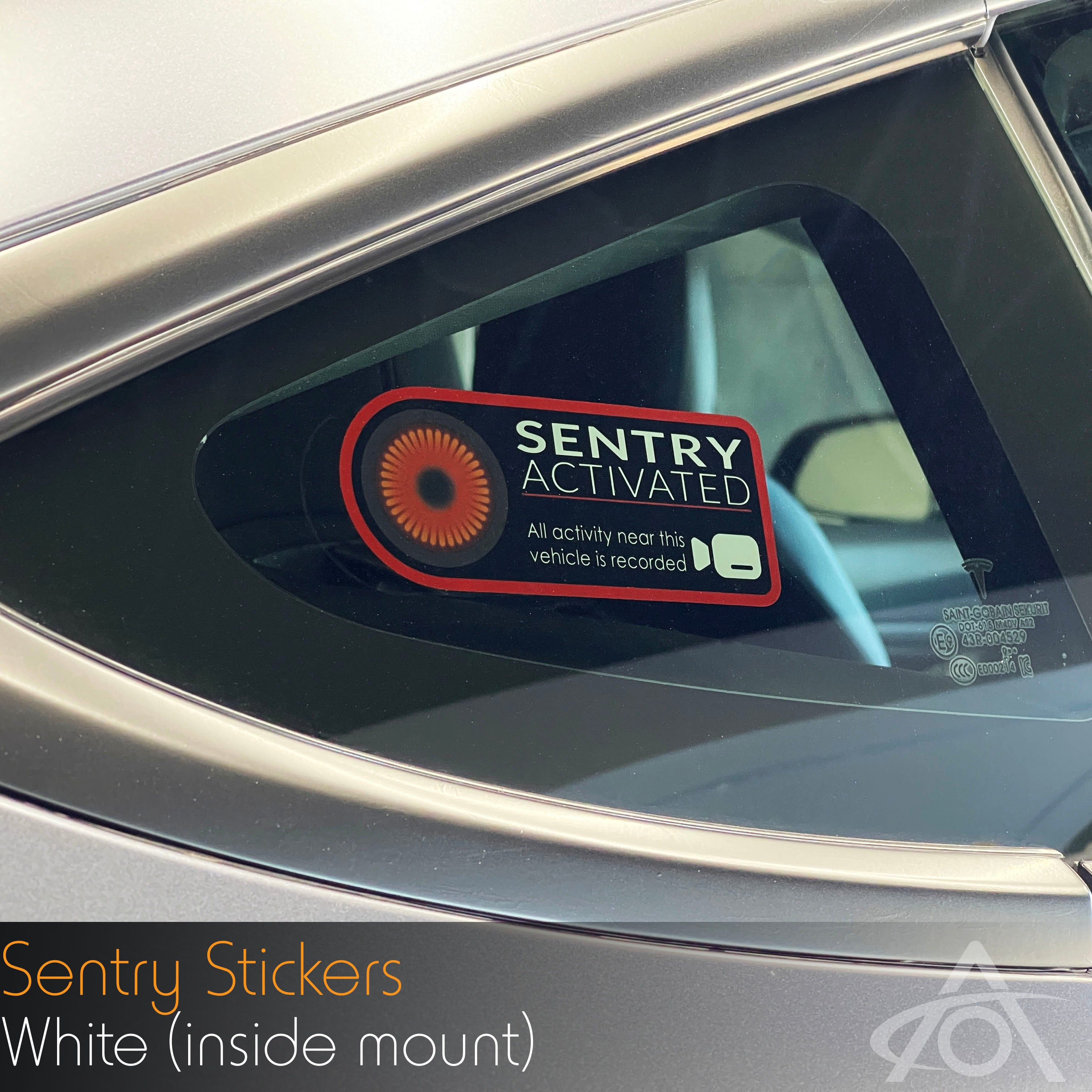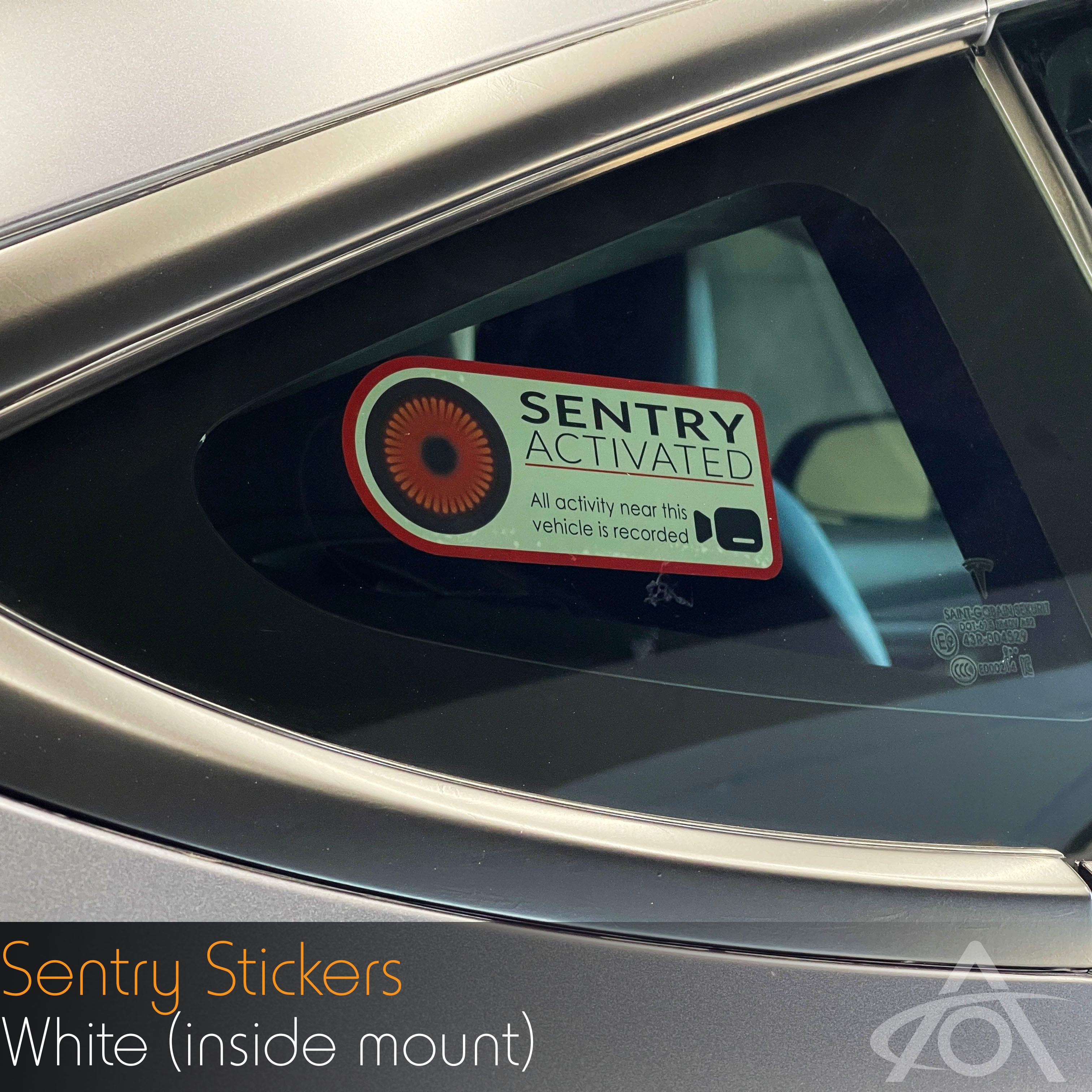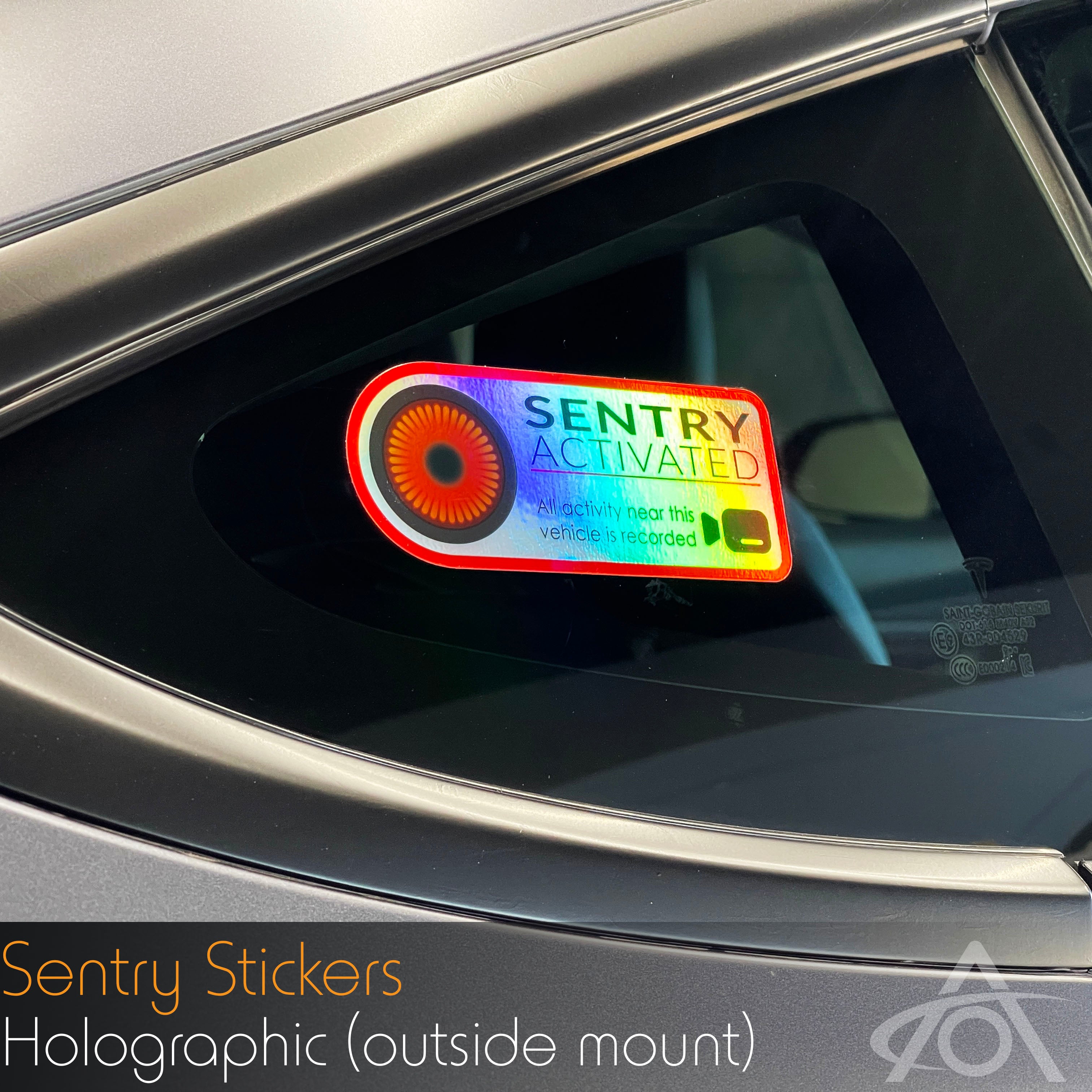 Sentry Window Decal (pair)
Installation
install difficulty: simple
Design:
Holographic pair ('camera' design - for outside)
Let everyone know your Tesla has a state-of-the-art threat detection system!
Each sticker is 4.56" x 1.89" (116mm x 48mm), made in the US from PVC vinyl and sold as mirrored pairs, so one for each side of your Tesla. There's two base designs, one with the camera icon, and another that invites your visitor to smile for the camera 😊.
They are weatherproofed with a UV-stabilized coating and have a similar lifetime to automotive vinyl, typically 3-5 years.
Choose from two types of sticker:
'Front Adhesive' stickers are placed inside the windows, facing outwards. There's four designs in total, two black, and two white. If you have tinted windows, we recommend using the white versions for best visibility from outside of the car, if you have a heavier tint, we strongly suggest the holographic stickers that mount on the outside of the glass.
Holographic sticker are placed on the outside of the glass (or anywhere else) and are the best option if you have a heavy tint, or live in an area experiencing a lot of Tesla break-ins and malicious attacks. They have a foil layer that gives a subtle pearlescent sheen to the stickers, making then stand out more than a flat sticker would.
Please see below for other FAQs.
What kind of adhesive do the stickers have?
Our adhesive stickers have either a front or rear-facing strong, but removable adhesive. The adhesive is designed to not leave any glue or residue behind. They can be removed at any time, but are not reusable.
How do I apply them?
The adhesive stickers can be applied by hand. Use a credit card to smooth out the sticker as you apply it, this will ensure no bubbles.
How thick are front adhesive stickers?
Our stickers are 12 mils (304 microns) thick total. The peeled sticker is 4.5 mils (114 microns) thick, or about 0.1mm.
Can the stickers be viewed from either side?

No. Our stickers are printed with an under-layer of white to improve print opacity. You will only be able to see white from the non-printed side.